Travel dates: December 26-27, 2016
For more about Savannah, you can check out my post on my other blog about exploring the architecture and design side of the city. Or you can read my posts about last year's visit here, here, and here.
I'm not sure our return to Savannah was really all that triumphant, but it was very nice, and once I got the title in my head I couldn't let it go. CATCHY!
Last year's trip to Savannah was our very first long (distance and time) RV trip. We all loved it and knew we wanted to come back soon and see all the things we missed first time around. We considered some other Georgia coast/North Florida destinations when we were planning a post Christmas trip this year, but ultimately Savannah won out.
An informal poll of our family quickly proves that Skidaway Island State Park is everyone's favorite campground we've ever stayed at, or at the very least tied for first. You can read my full review of the campground from last year, but here are a few thoughts/photos on our return trip (this is the first campground we've been to more than once!) Skidaway had to shut down for a little while in the aftermath of Hurricane Matthew this past fall, so we were a little nervous about what we might find as far as storm damage. We did see some (and at least one of the trails is still partially closed for repairs):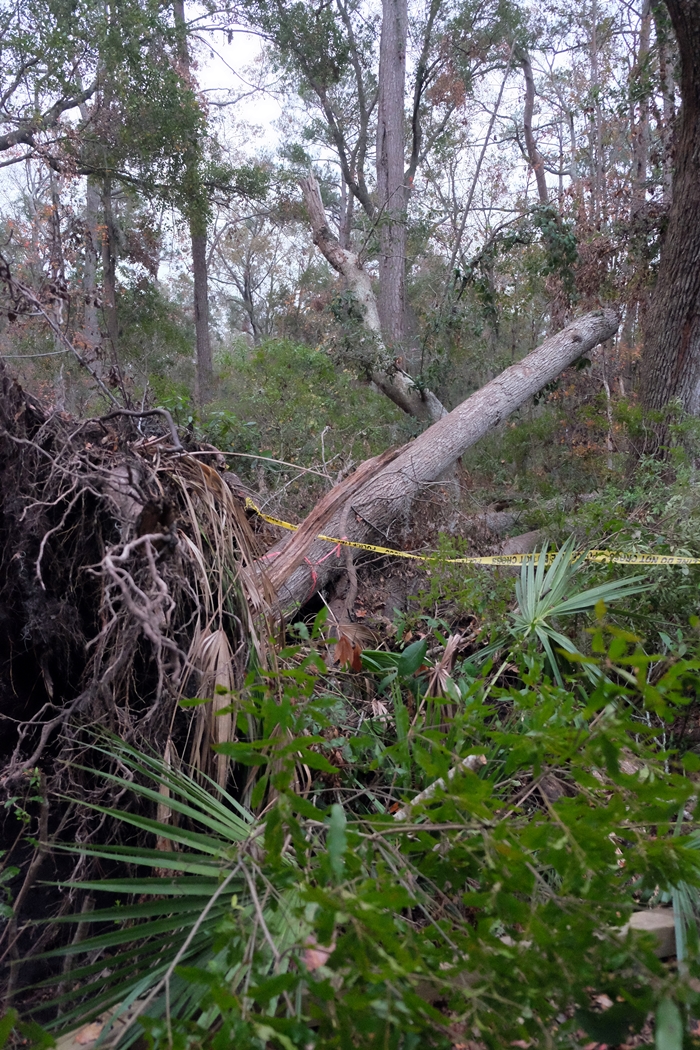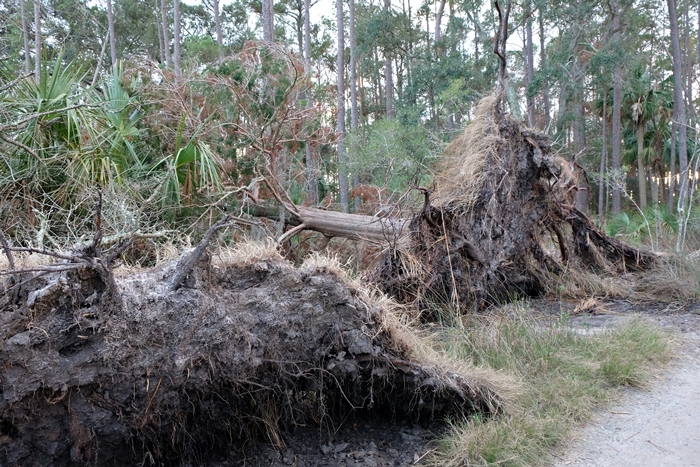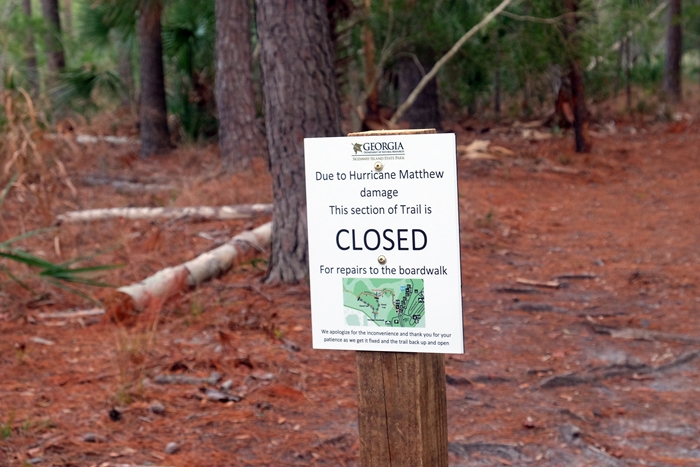 …but we were relieved to see that the park is still the beautiful, peaceful, Spanish mossy place we remember: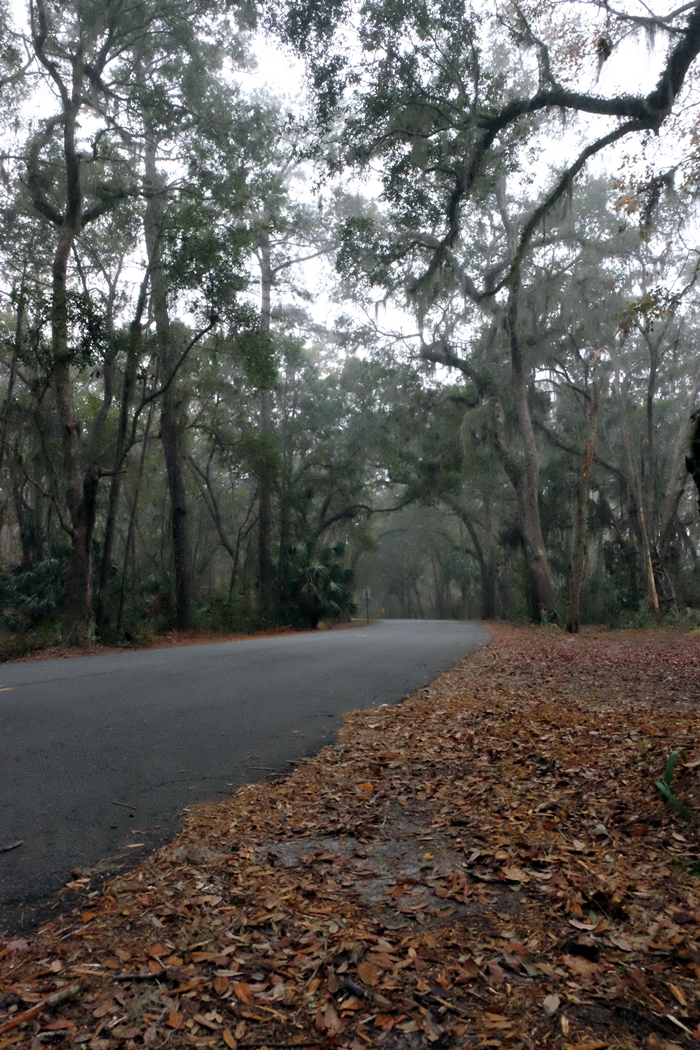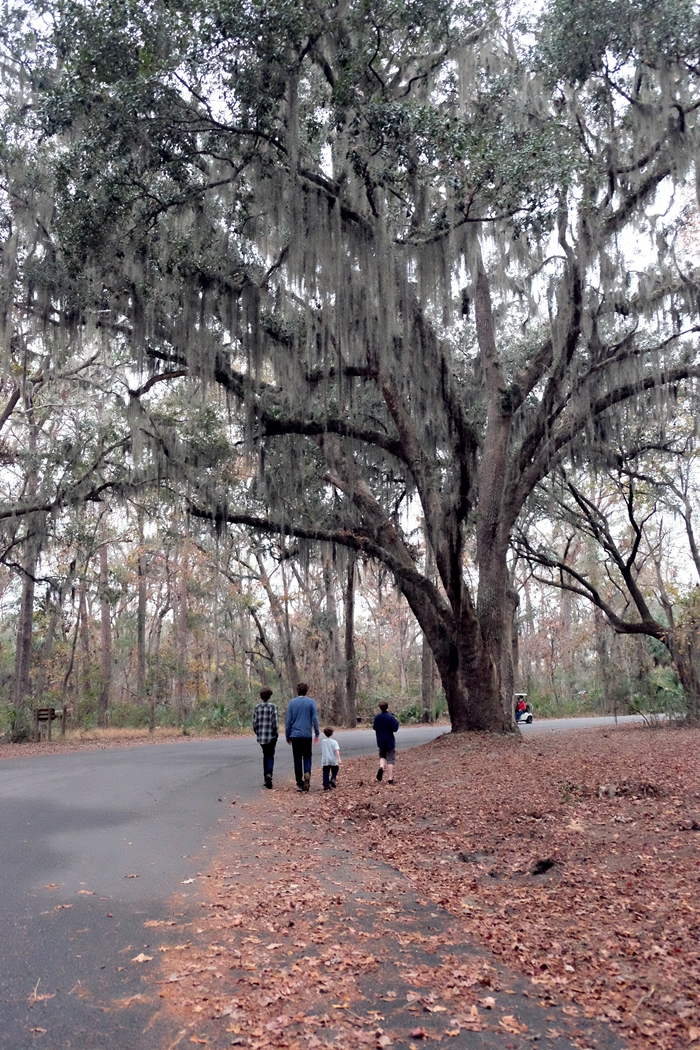 I'm pretty sure we ended up in exactly the same site we had last year: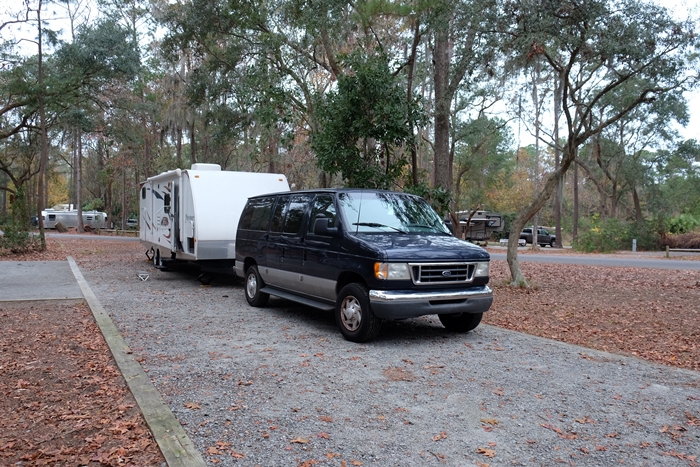 Skidaway has a number of full hookup sites, and we were able to get one of these for four nights (we'd hoped for more nights, but even though we booked back in early March, all the full hookup sites were full for the nights closest to New Year's. The full hook up sites are some of the best in the campground, even putting aside the fact that they have sewer connections. All or most of them are very long pull-throughs with tons and tons of separation between sites.
We didn't have time to do a whole lot at the park this year, but we did walk the Sandpiper Trail one evening, and Abe got a chance to try out his new Camelbak and hiking boots (Christmas gifts from Nana and Grandpa):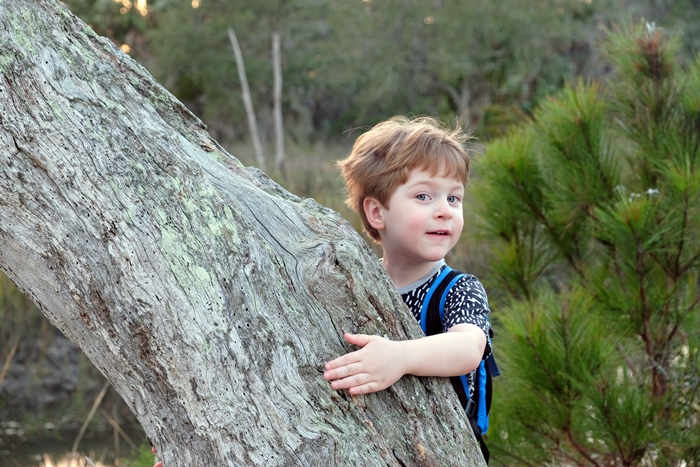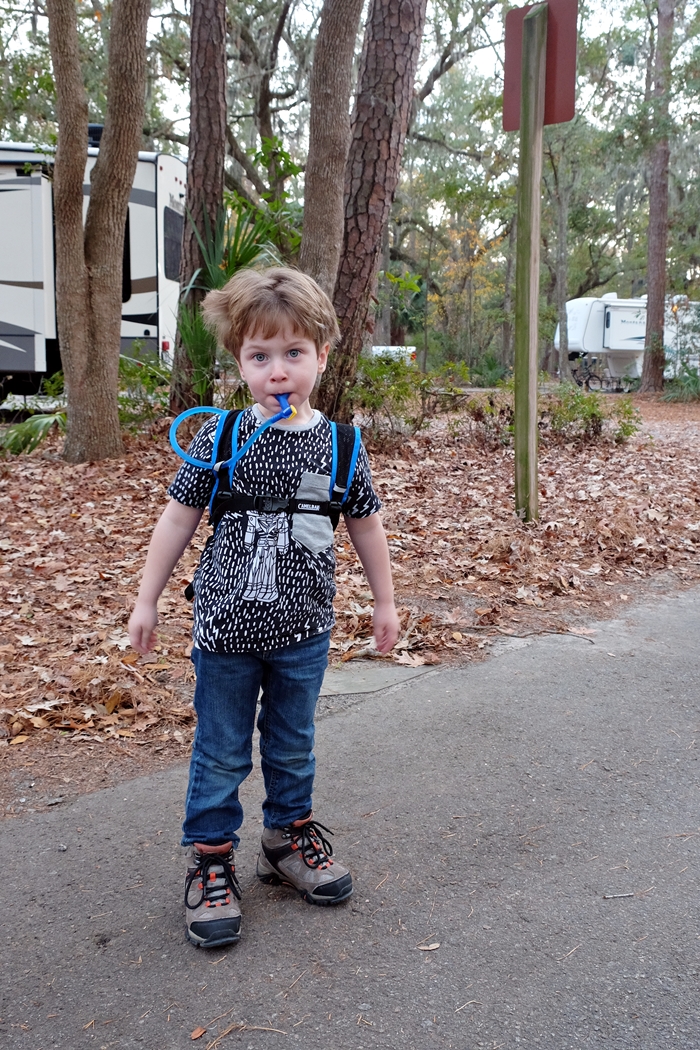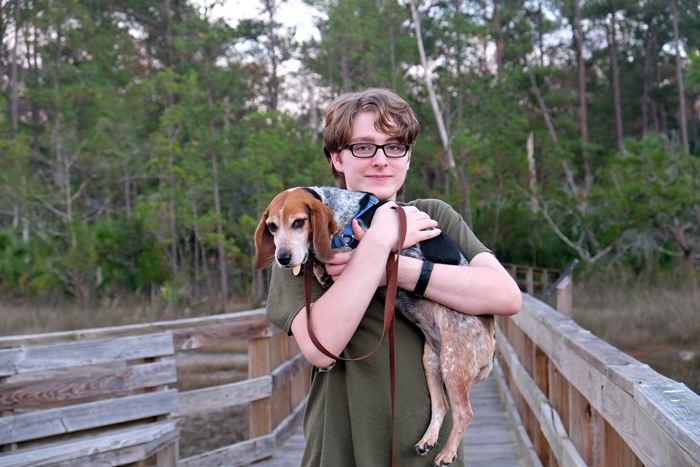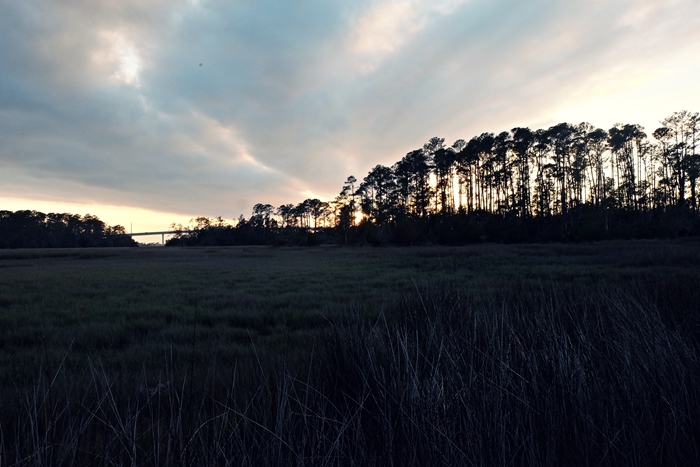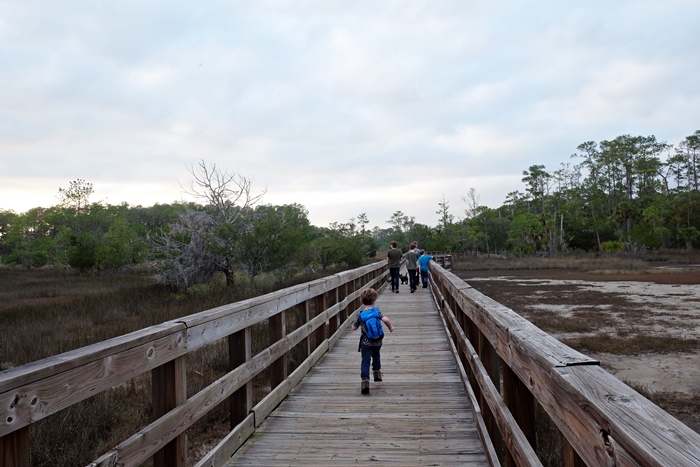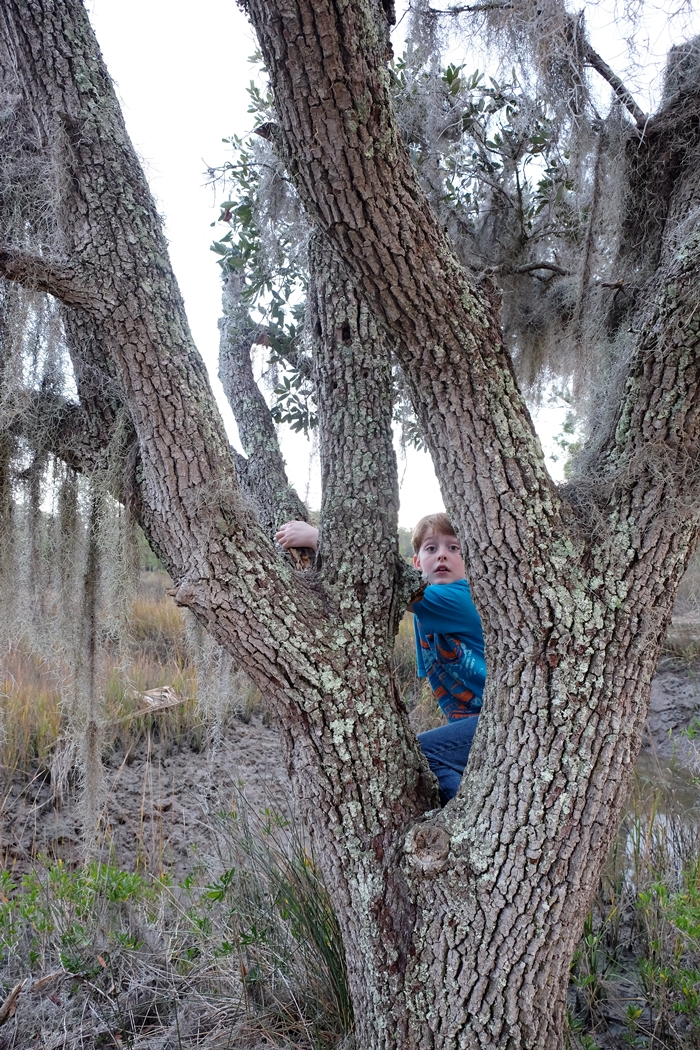 Our first full day started at the Savannah History Museum, located in the same building as the Visitor Center and right next to the Georgia State Railroad Museum that we loved so much last year.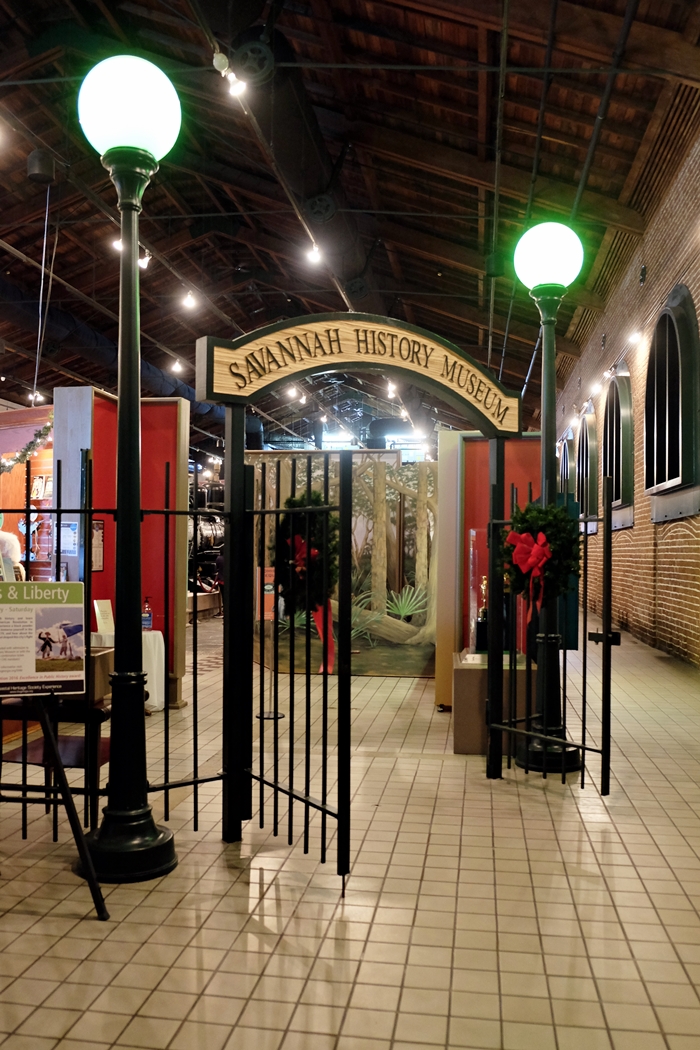 This is a fairly small museum with exhibits about Savannah's role in wars from the American Revolution through World War II and about how life has changed in the area over time. Like how different going to the dentist used to be: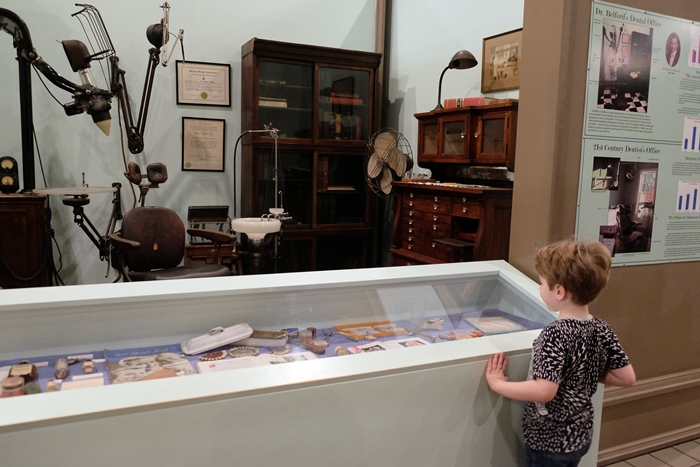 They're very proud of having this bench from Forrest Gump there. Or maybe it's a reproduction of the bench used in the movie? Anyway, bench: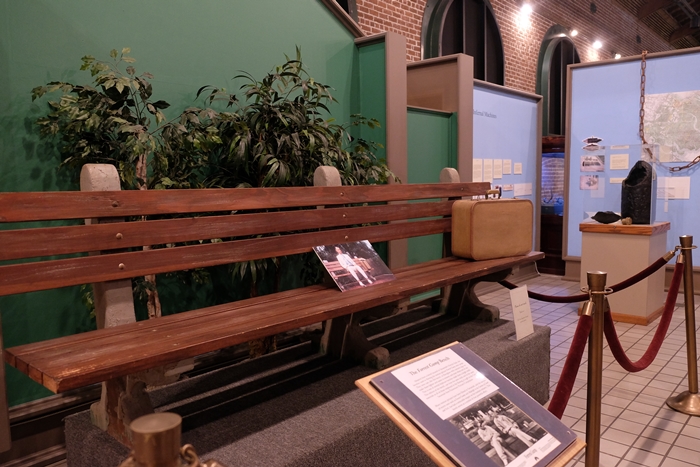 We found Alexander Hamilton's buddy, John Laurens!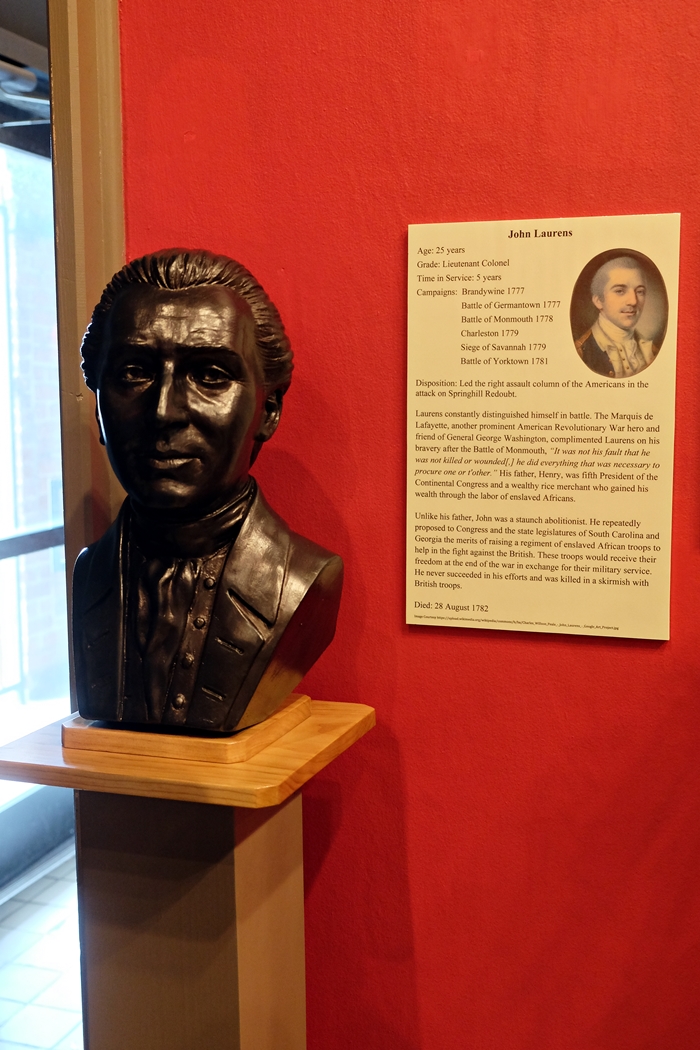 And these guys: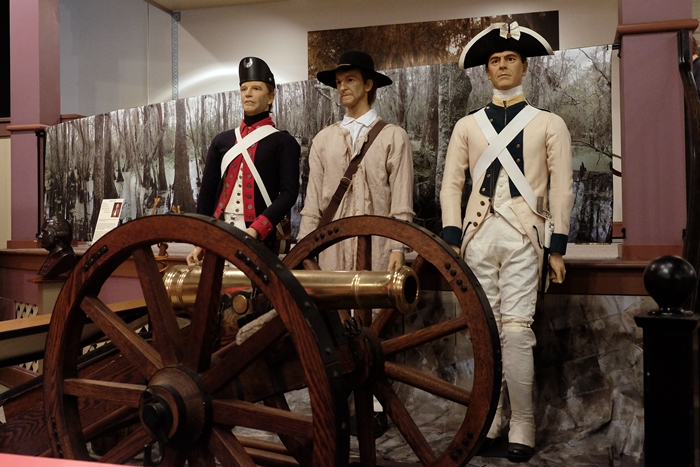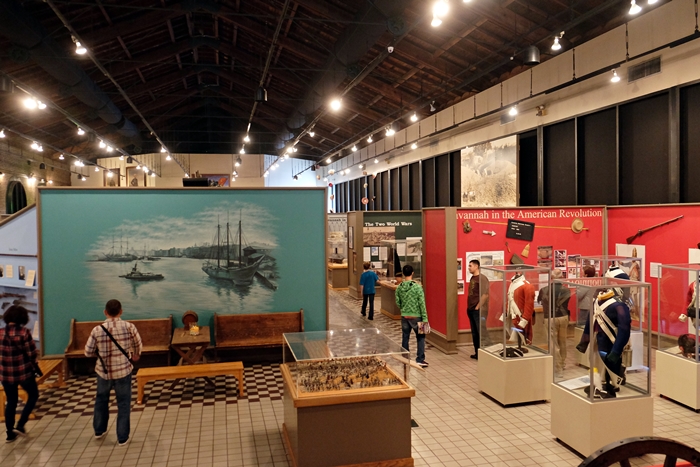 Behind the main room, there was another gallery with exhibits on quilt and on the Girl Scouts and Juliette Gordon Low. The quilt exhibit had a few fun hands-on activities for kids: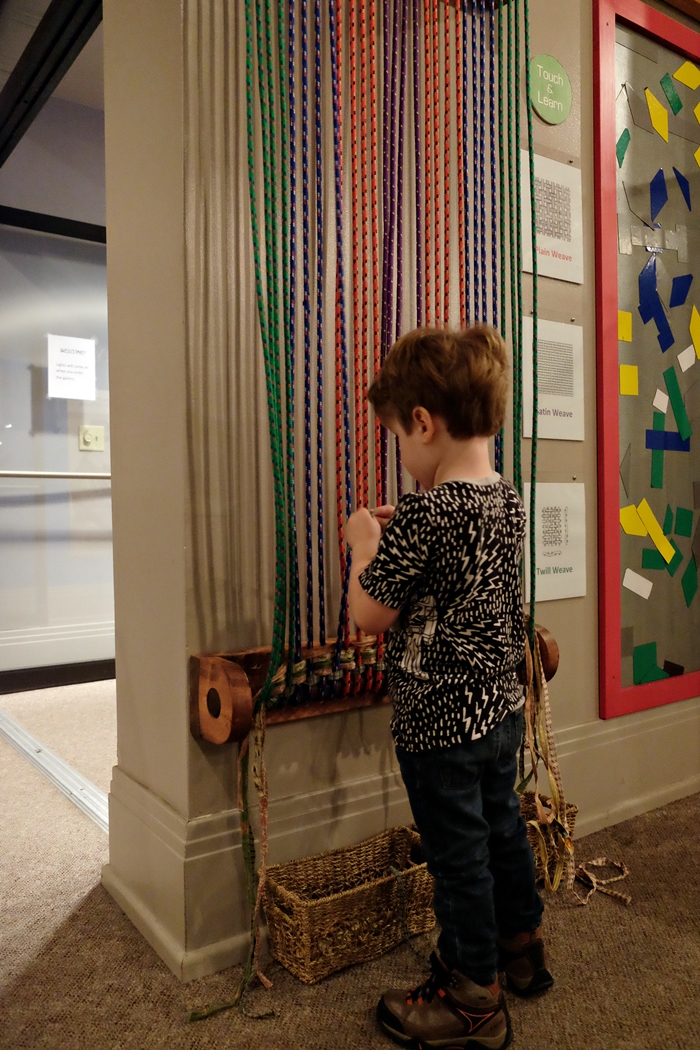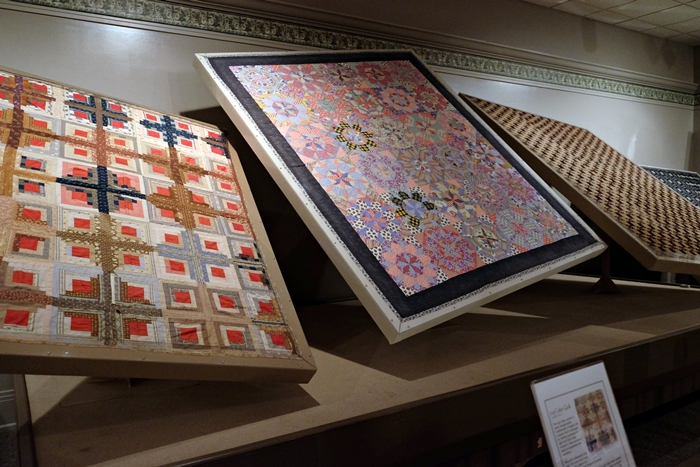 There was another small area that was geared toward kids, too (there were hats to try on!), but overall this museum was best suited to adults and older kids. They offer a guided "Loyalists and Liberty" program about the Revolution in Savannah several times a week, that involves a musket demonstration. We didn't get a chance to do this ourselves, but it sounds very cool (and is included with admission), so if I had it do over again I'd time our visit around one of those. Overall, though, it was a great place to spend some time (we were probably there about an hour or a little more; we didn't get to see everything, but Abe was getting restless and we were all ready for lunch) and get some background on Savannah before we went out to see the city itself. Admission is $7 for adults/$4 for kids 2-12. You an also buy a pass for $17/$11 that will get you into any three sites of the five sites maintained by the Coastal Heritage Society.
Next we grabbed some lunch at the charming and delicious and affordable Sandfly Barbecue. There are two locations; we ate at the downtown one that has the added bonus of being in an old train car. The downside to that was that there weren't a whole lot of tables; we only had to wait a few minutes (and split up between a small booth and a couple of seats at the counter), but by the time we left the line had gotten quite long.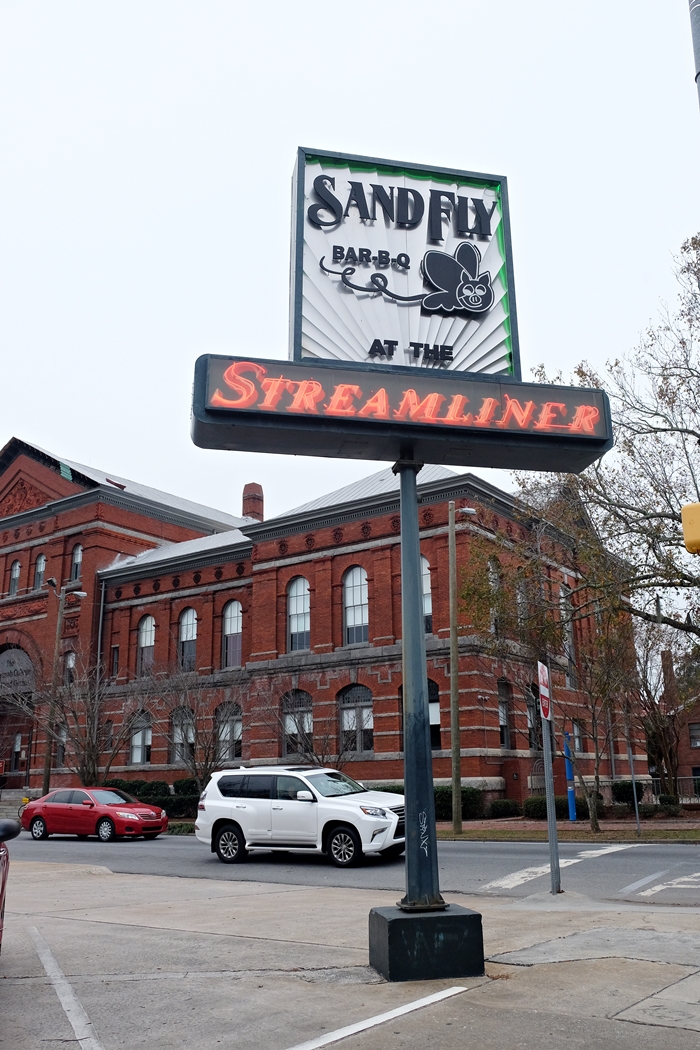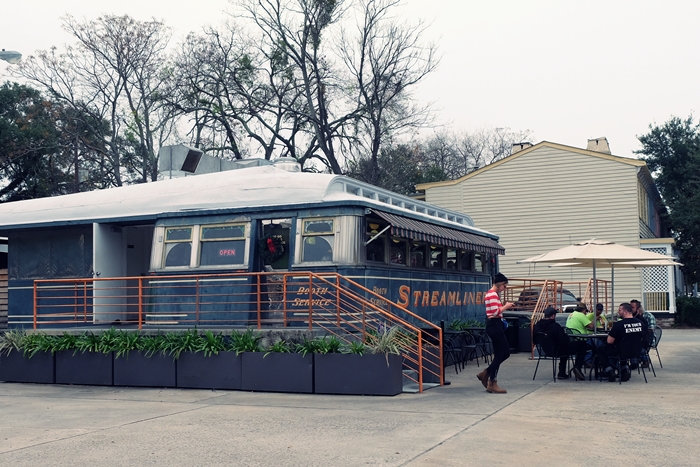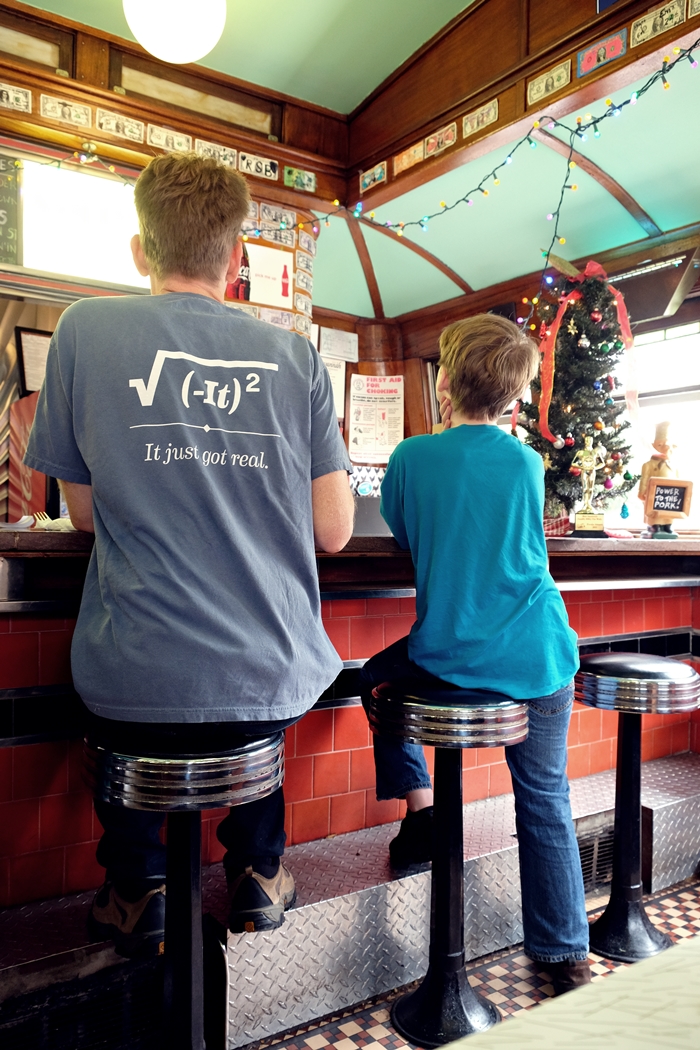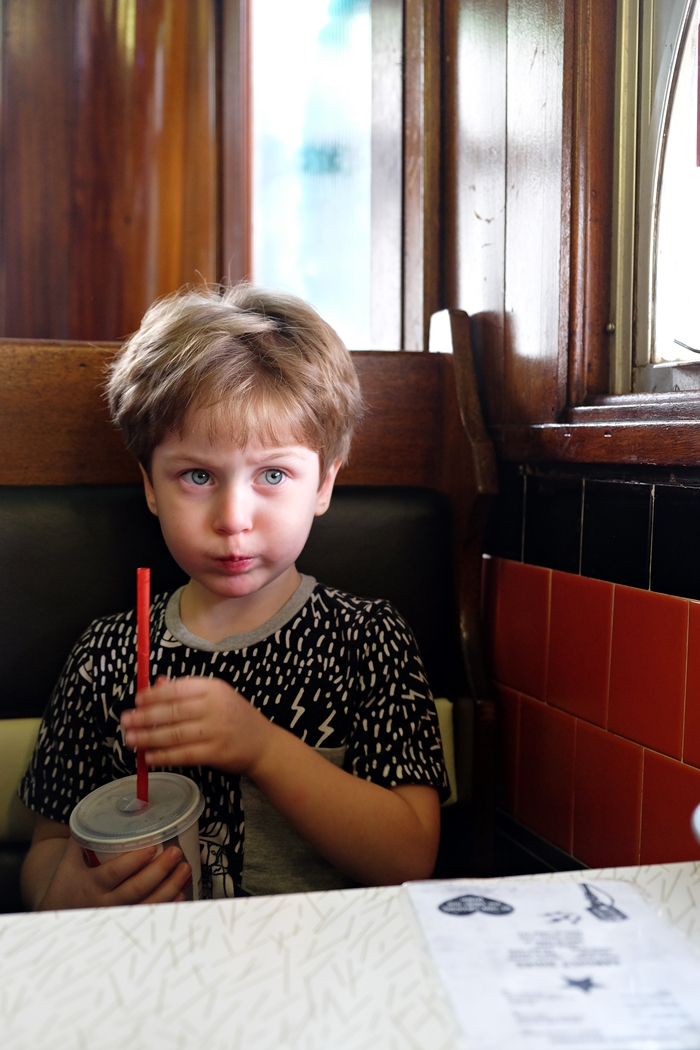 The Telfair Museums were our next stop. You buy one ticket here, valid for a week, for admission to three sites: the Jepson Center features contemporary art and rotating exhibits, as well as the Artzeum, an interactive gallery for kids; the Owens-Thomas House is a historic home open for tours; the Telfair Academy is a former mansion that now houses an art museum. Tickets are $20 for adults, $15 for students (13-30, with ID), and free for kids under 13.
This was a great stop for us because there was something for all the different ages in our group to enjoy. We spent some time checking out the Jepson Center together: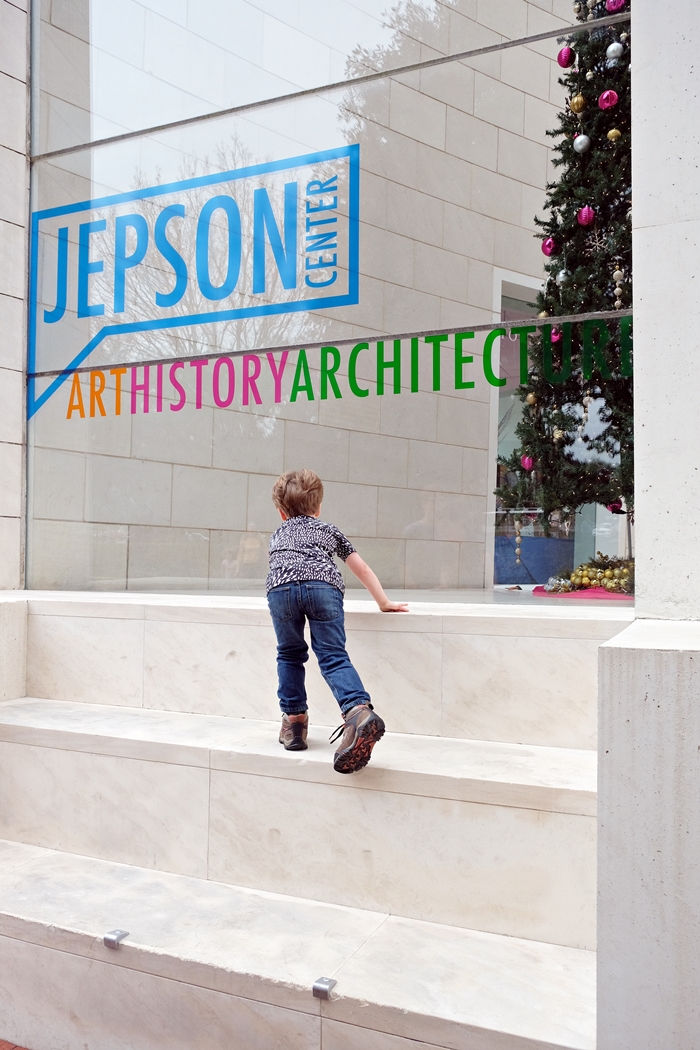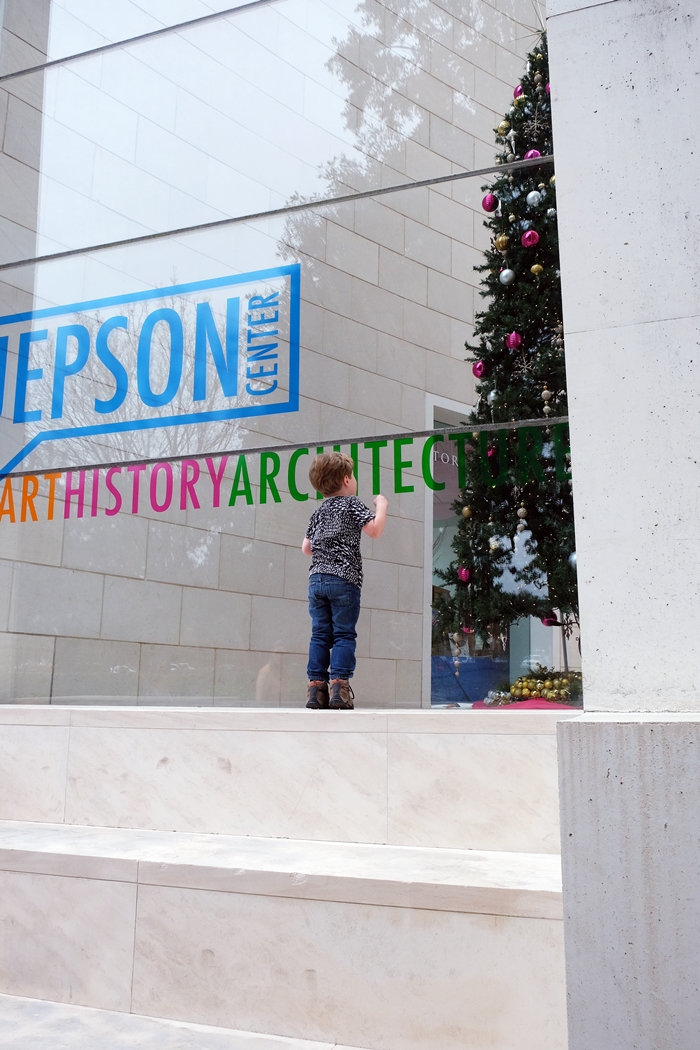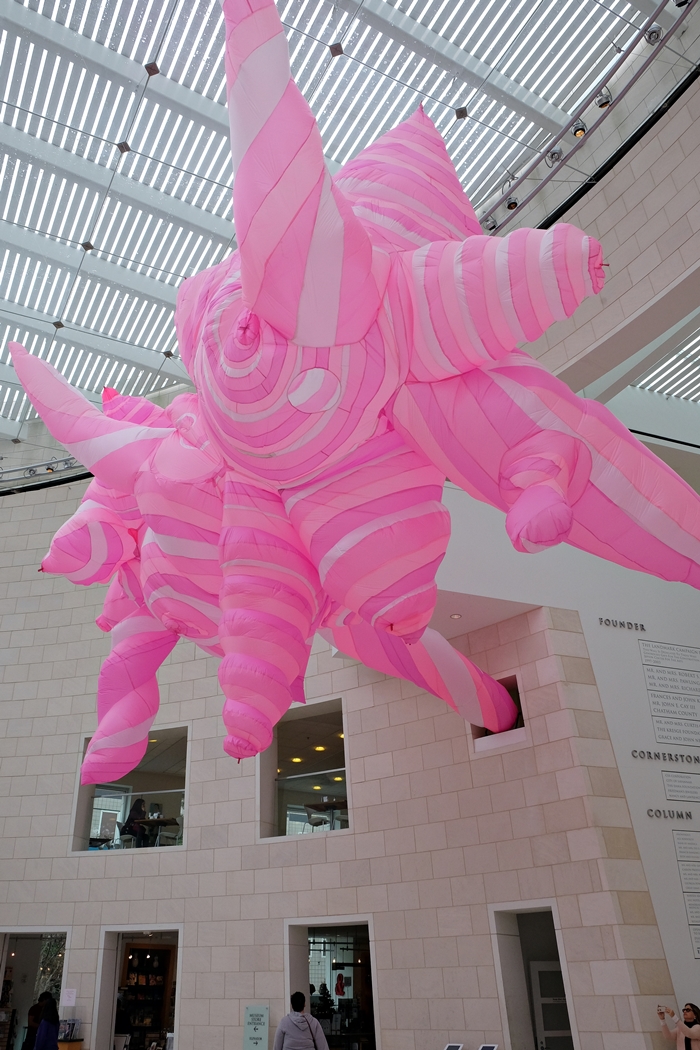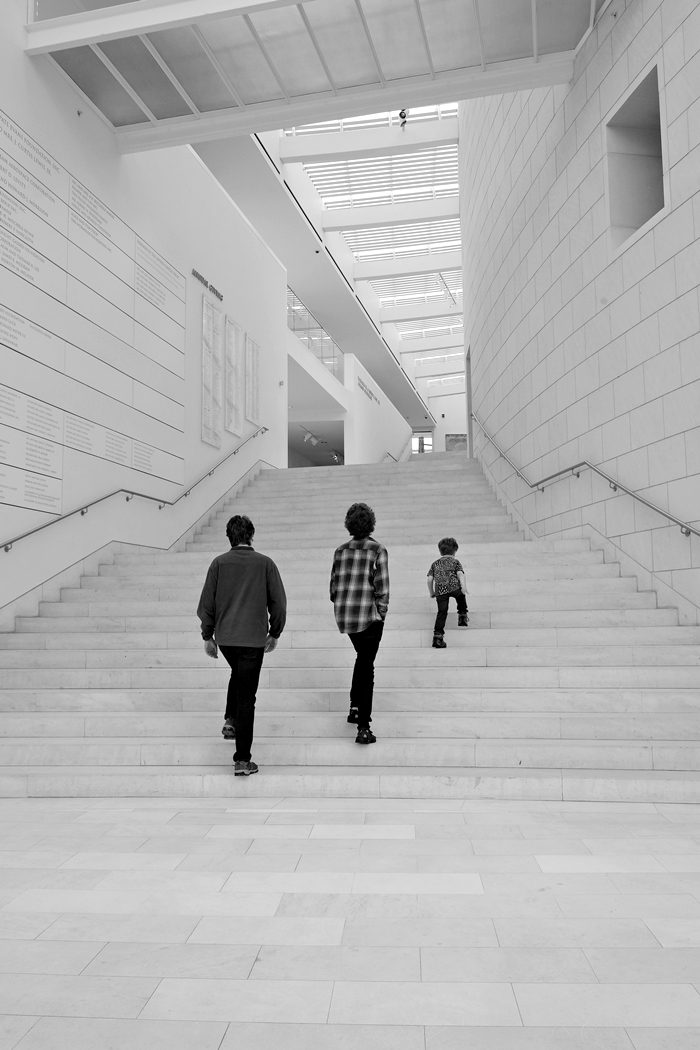 Then Abe and Dave stayed behind to explore the Artzeum: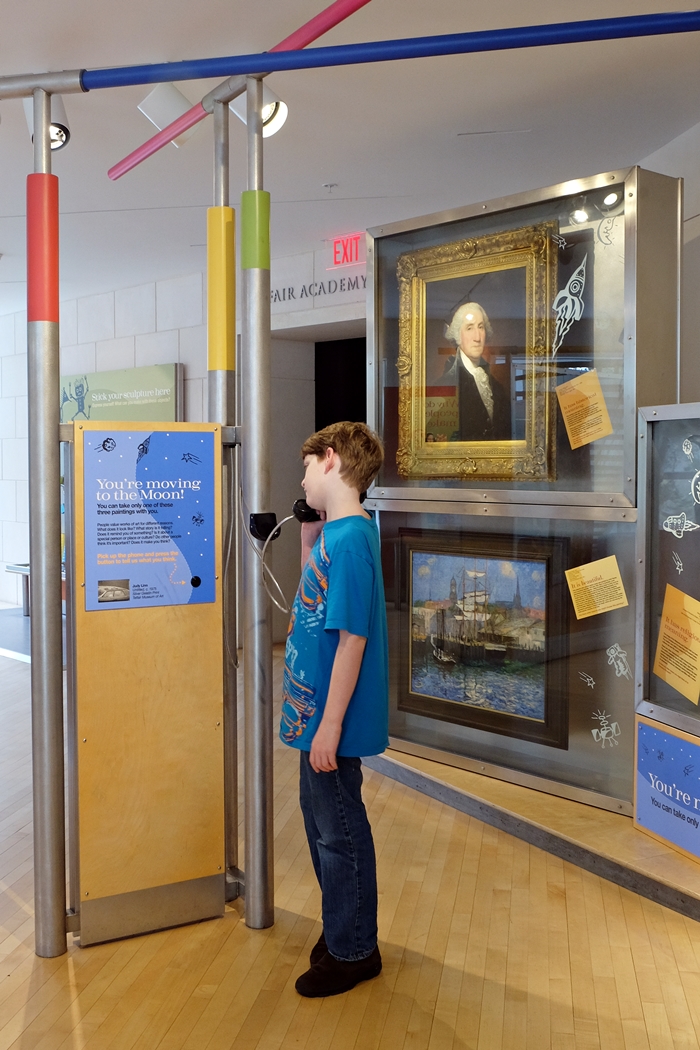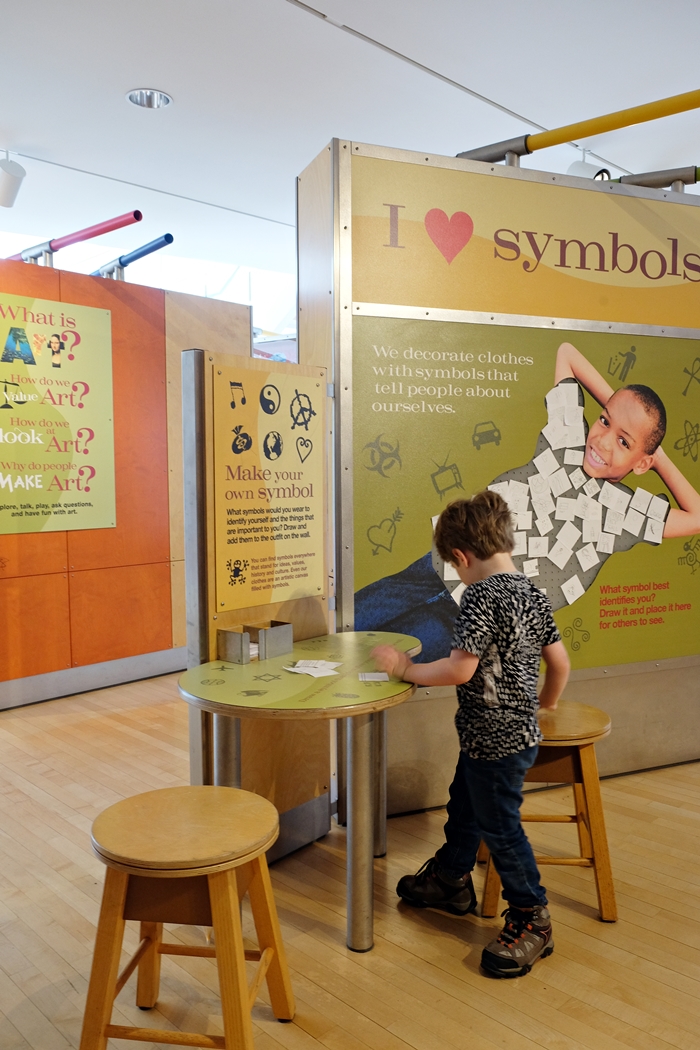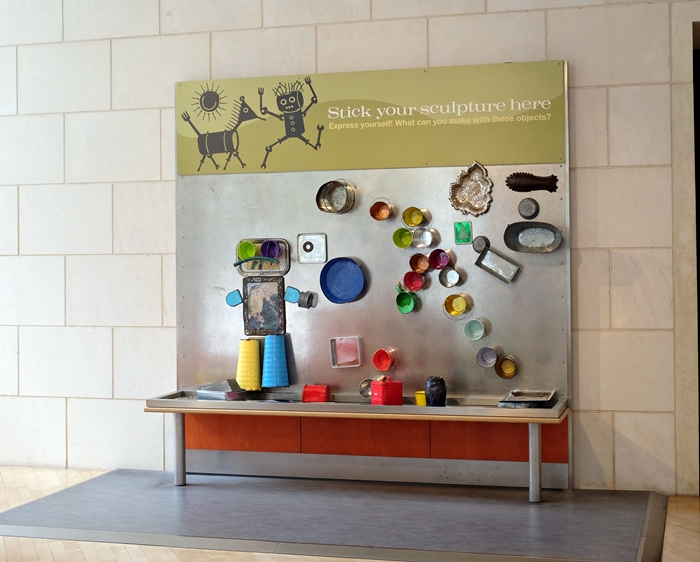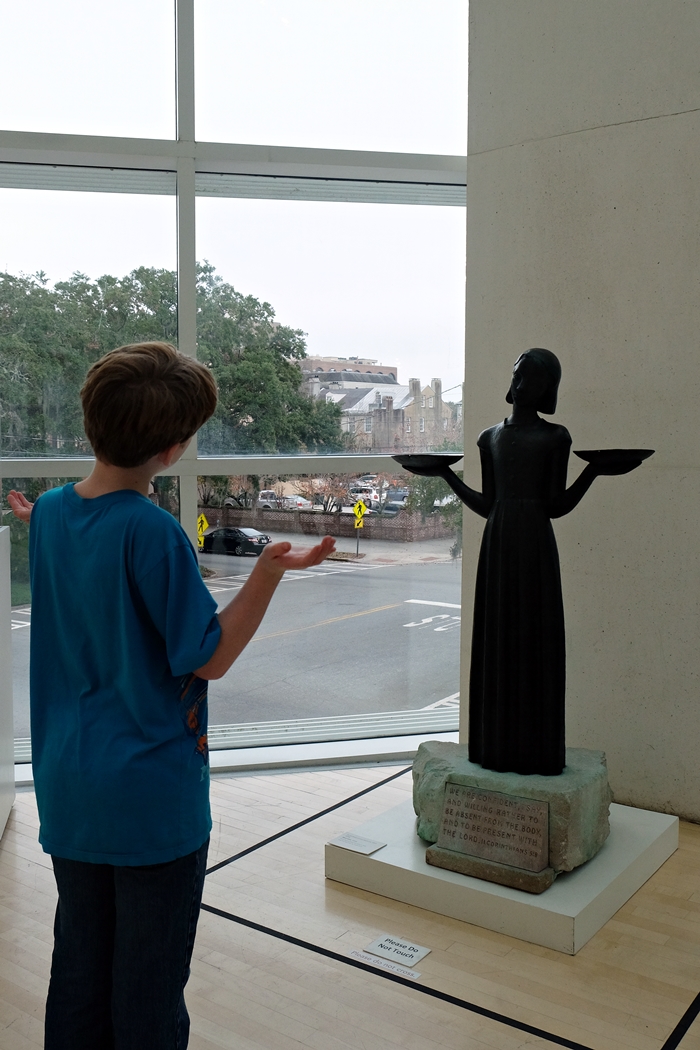 …while the rest of us headed across the street to the Telfair Academy: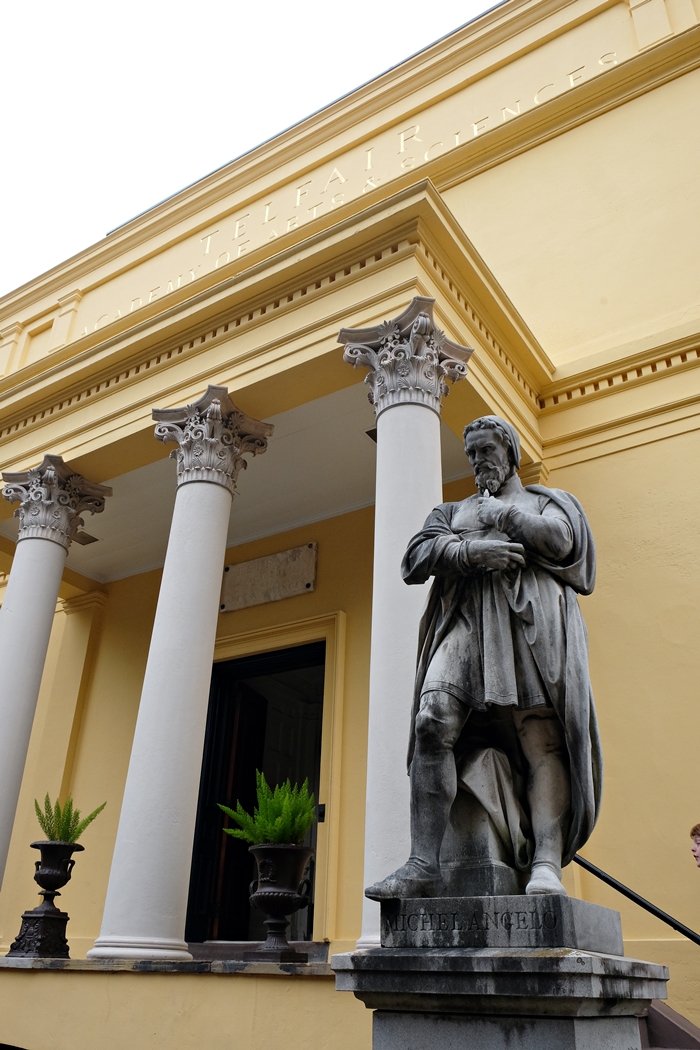 The older kids all really enjoyed this. Ari is studying AP Art History this year, so we're always excited about chances to see art up close and in real life instead of on a computer screen. The museum used to be a private home, and you can see some of the rooms as they were back then on the ground floor.  They were really fond of decorative towers of fruit back in olden times, it looks like: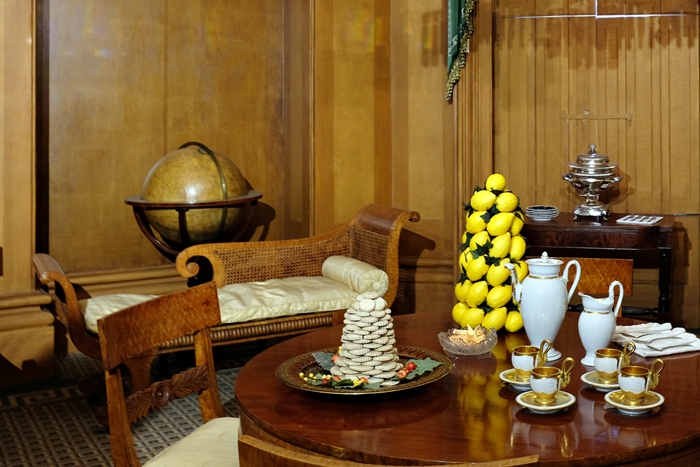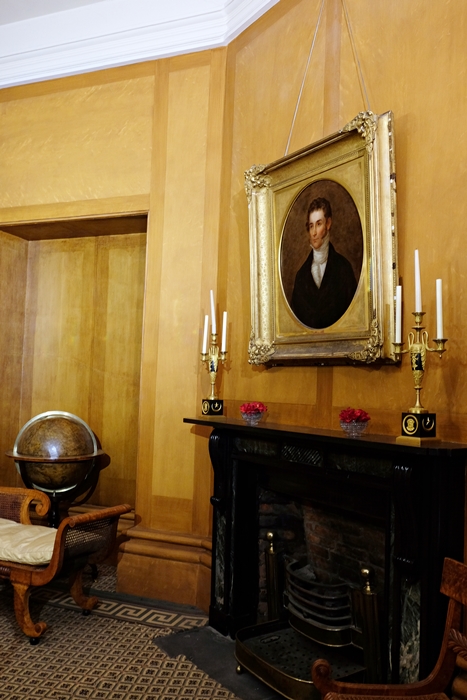 And then we checked out several floors of art galleries. Gus declared this "my new favorite painting." Because chickens.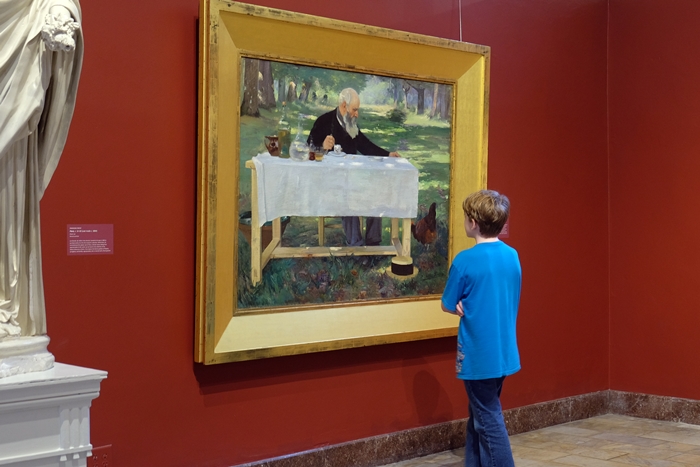 Milo admired this very large painting (actually, I guess in this photo he's all done admiring the large one and has moved on to some smaller ones):
This portrait was painted by the same guy, despite the very different style and subject matter (and size):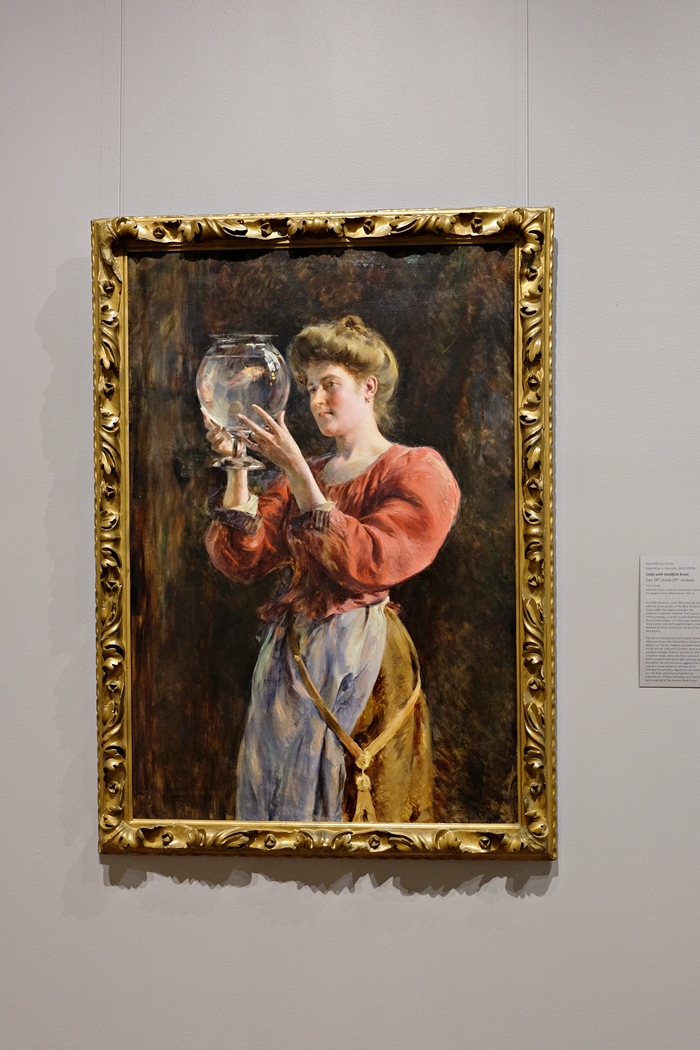 And that wraps up our first day in Savannah! More next time about exploring downtown and then about our day at nearby Tybee Island.
Thanks to Visit Savannah for providing passes for some of these attractions. I was not otherwise compensated and, as always, all opinions are my own.

Save
Save