I can't put it off any longer; it's time to put our Savannah trip firmly in the past and then look forward to this year's trips. At least some of which, I'm sure, will be just as fabulous as our Savannah trip was. This post is going to be a bit of a catch all: first up are two places that have to do with nature and wildlife….but then I'm just going to talk a little about a restaurant where people dress up as pirates. For good measure.
Oatland Island Wildlife Center: Oatland Island has a big variety of animals that, for one reason or another, can't be released into the wild. There are alligators, wolves, farm animals….even bison. They give you a map when you get there, and you follow the pawprints on the ground around the property as you check out all the animals.
Honestly, I'm always hesitant to put places like this on our itinerary, because I feel like every city has a science museum, every city has some kind of zoo, every city has a nature or wildlife center like this. And there's a lot of overlap; if you've seen one exciting hands on exhibits about bubbles at a science museum, you've seen them all. The same goes for giraffes. Sorry, giraffes, but it's true. And I'd rather we spend our time when we travel seeing things we can't see anywhere else. But, on the other hand, these kind of places that tend to show up everywhere also tend to be kid friendly, fun for the whole family kinds of destinations. So I Oatland Island on our itinerary when I came across it online before our trip.
And I'm really glad I did, because this was an unexpectedly big hit.  Milo and Gus even decided they wanted to spend their souvenir money to "adopt" an animal here (i.e. you send them the money and they send you a photo and updates about your animal. You don't actually get to bring a wolf home with you) (and we still haven't gotten around to doing this because you have to actually MAIL the form in–you can't do it online. Sigh). We went there the same day as Wormsloe, so we arrived fairly late in the afternoon and only had a couple of hours before they closed. In retrospect, we would have given it a little more time, although we mostly managed to see everything, albeit with a bit of rushing at the end. I'd say 3 to 3 1/2 hours would give you plenty to time for a leisurely visit.
There are a few exhibits and a gift shop in the main building, AND there's a pun: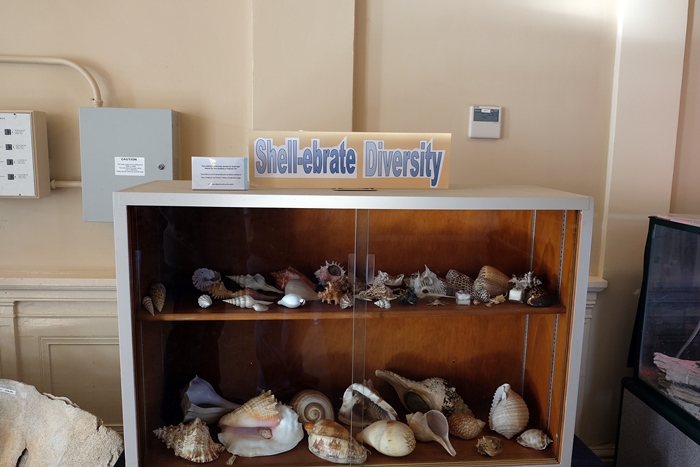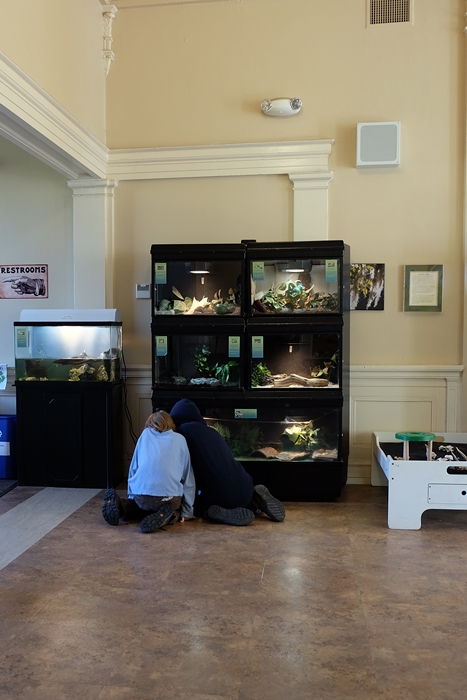 And then we went out to see animals!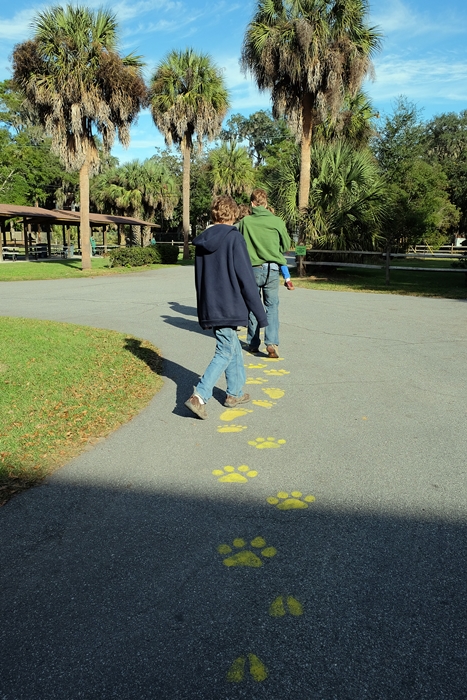 These were the only alligators we saw on our trip. I was okay not seeing any in the wild, personally: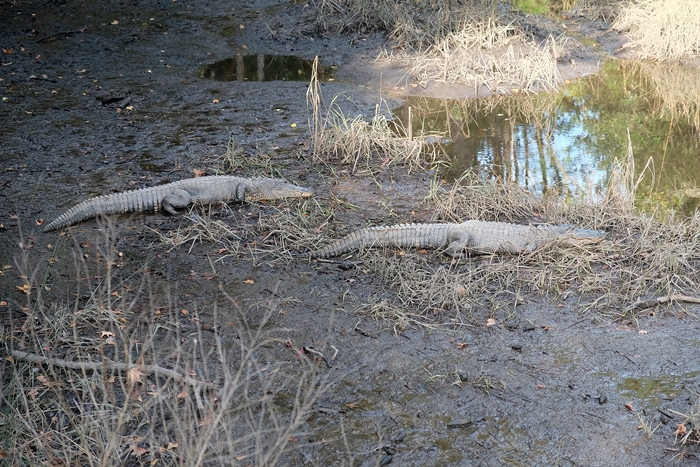 Gus is my only kid who will be hammy for the camera:
They're in an eagle's nest. I think. If I remember right. Like this is what size they actually are, the eagles' nests: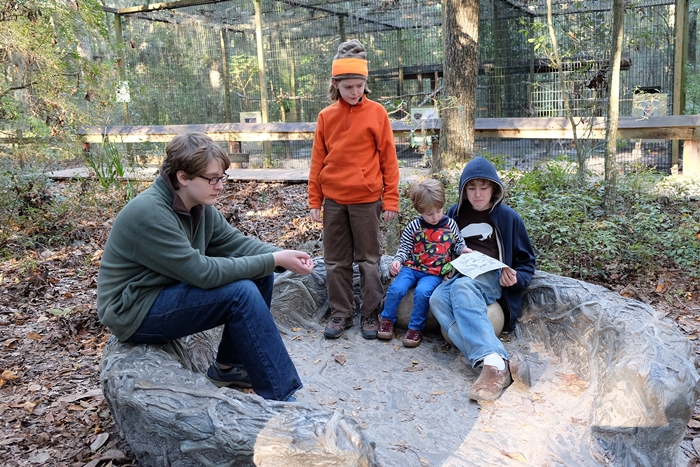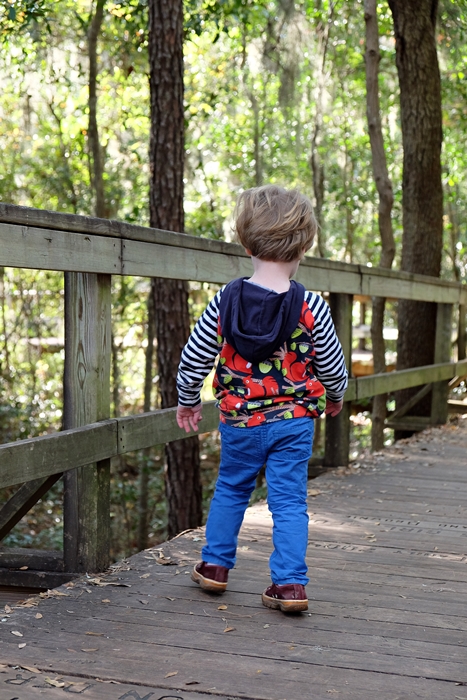 We were all really excited about the wolves, but I think maybe we caught them at a bad time of day. We could barely see them from the viewing area, and they seemed to be rather sleepy. But most of the animals were a lot more present and lively.
There was a farm area complete with greenhouse. And cow: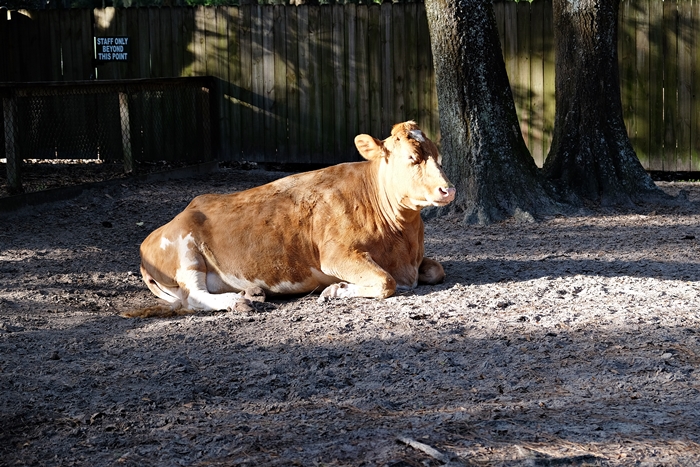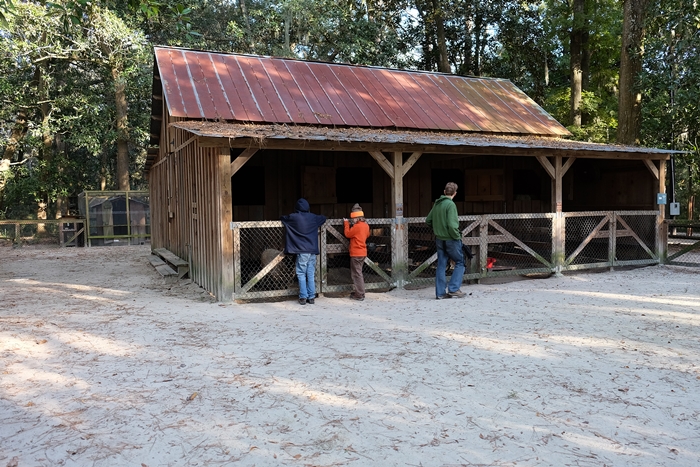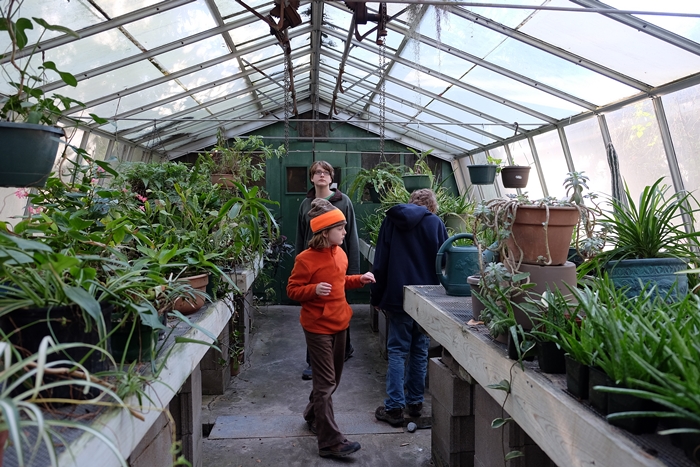 And another area with some old log cabins. This was towards the end; the kids would have liked to spend more time here, but closing time was approaching: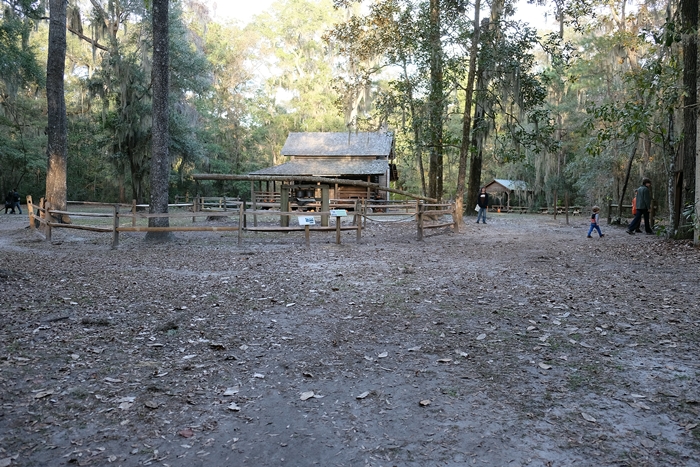 There was an old green building: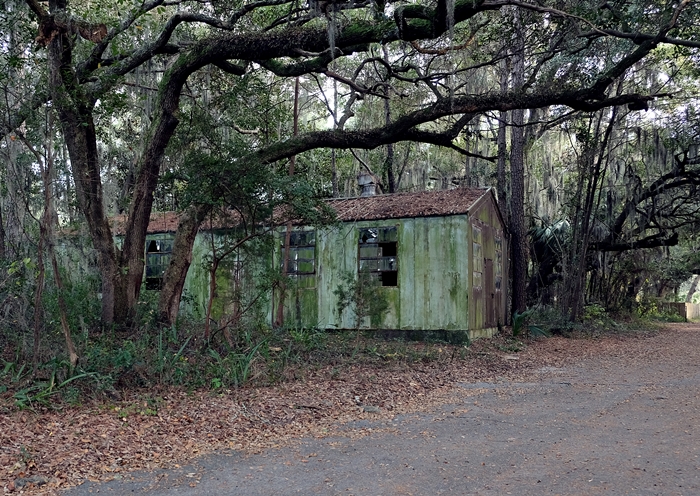 And, despite my hesitations, there was plenty of location specific stuff to look at here: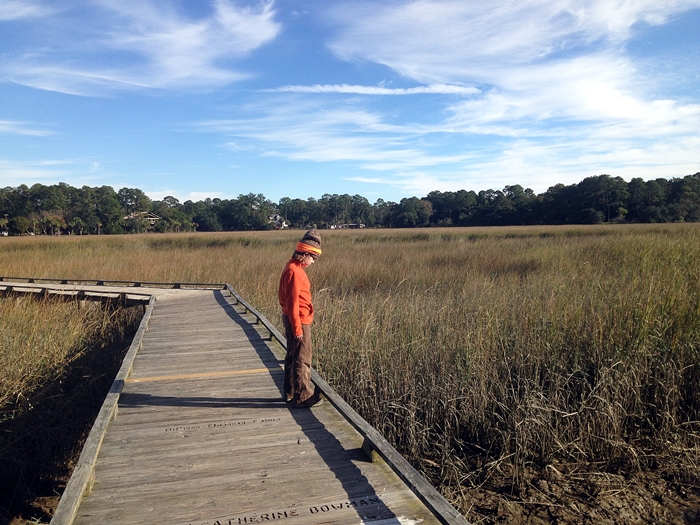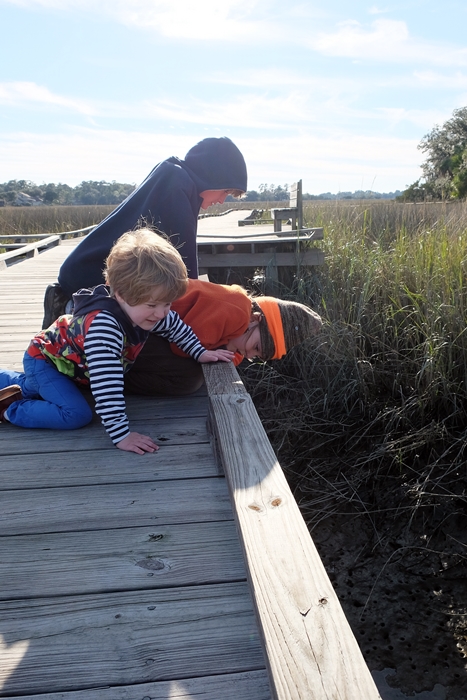 Admission is a super reasonable $5 for adults and $3 for kids and seniors (kids 3 and under free).
UGA Marine Education Center and Aquarium:  We saved this for our last day, because it's right on Skidaway Island and because we figured it would be easy to see it all in a relatively short time, so that we could fit it in in the morning and come back for a quick lunch at the campground before packing up and heading home. And our figuring was correct. This is a small but nicely done aquarium operated by the University of Georgia, and the site is also home to a nice nature trail (which, in Savannah, seems to inevitably mean MORE MARSH!) and interpretive cabin. An interpretive cabin is kind of like an interpretive sign….only it's a WHOLE CABIN! So much interpretation. I'll get to that in a minute.
Admission is $6 for adults and $3 for kids ages 3-12 (cash or check only). I'd allow 2 hours or so for a visit, assuming you want to walk the nature trail. A portion of the nature trail is ADA approved, so appropriate for wheelchairs (or strollers).
The fun starts before you even get inside here. Turtles!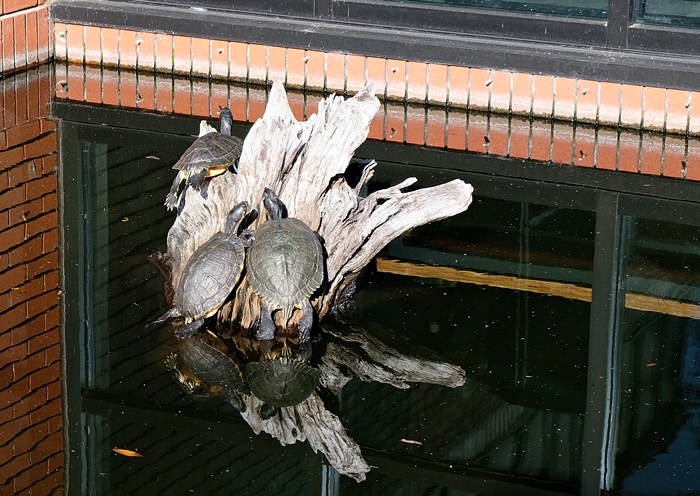 You can see everything in the aquarium in maybe half an hour. But there's a SEA turtle. Also a touch tank: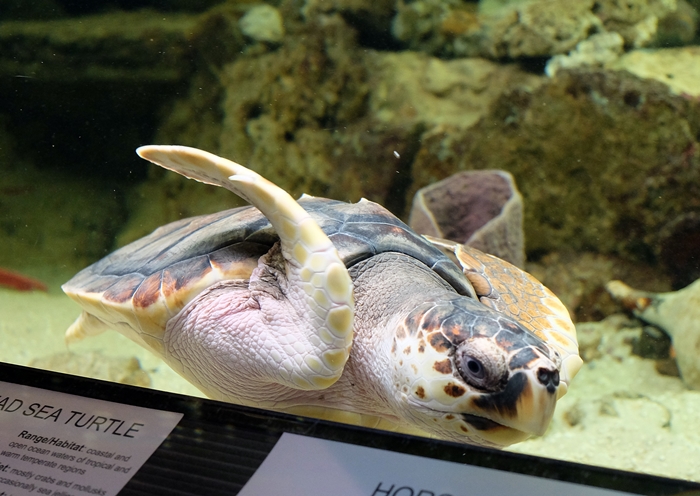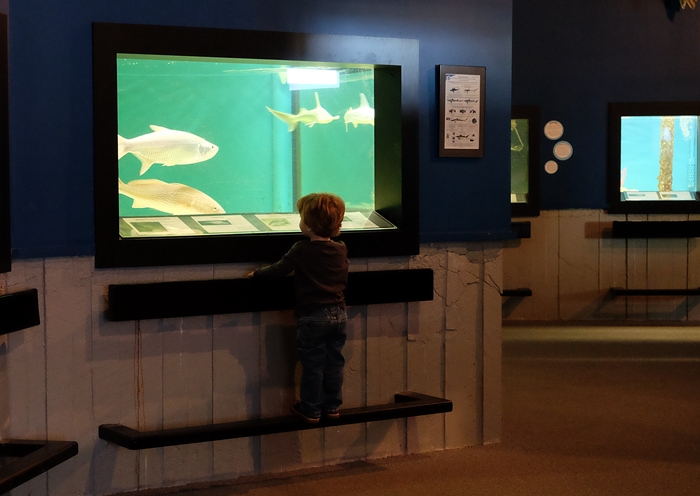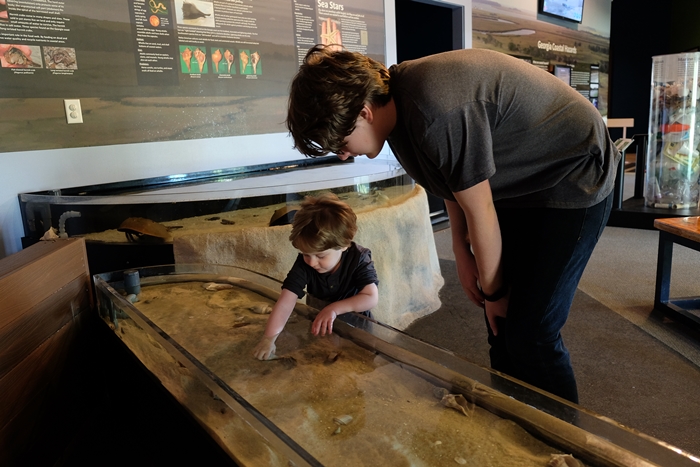 And then you can head outside for the nature trail. The interpretive cabin has signs inside that tell about the wildlife and human history of the area. The cabin itself used to house workers on Skidaway. They'd stay for the week and then take the ferry home to their families on the weekends: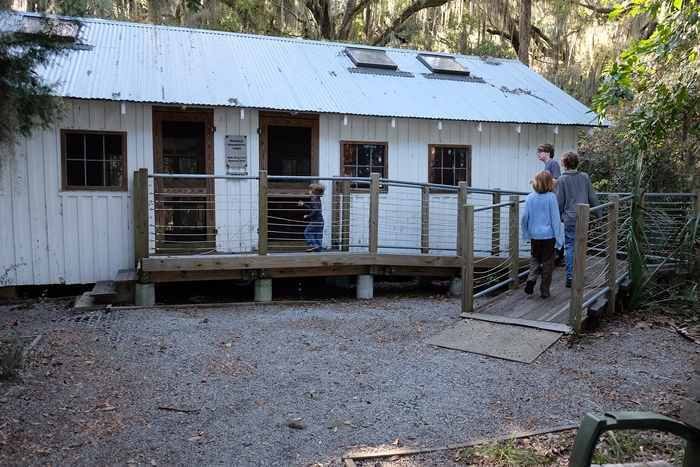 So much marsh: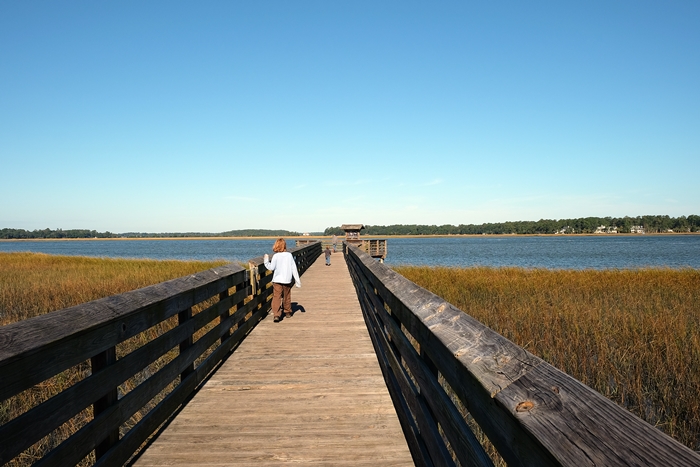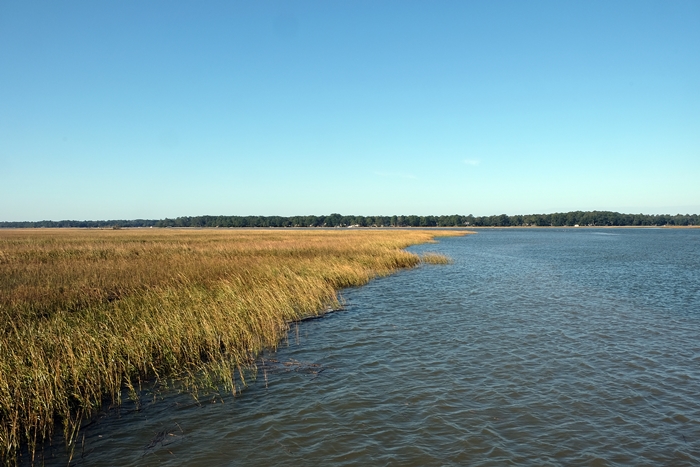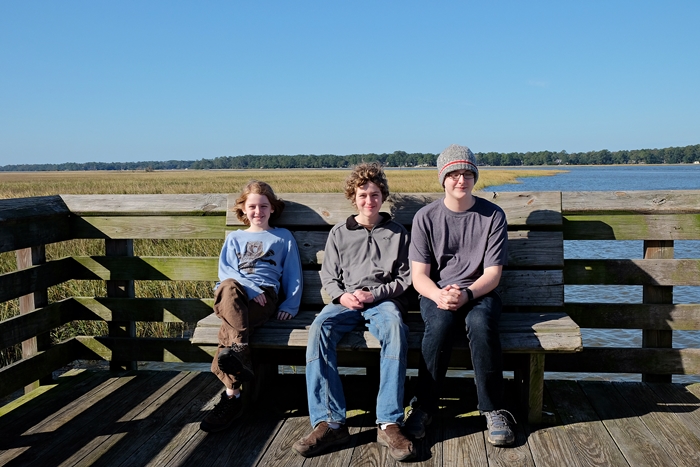 And a cool tree: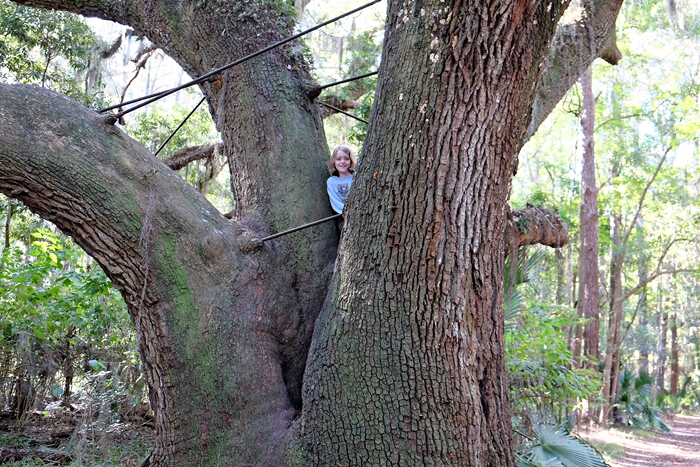 Well worth the stop if you're staying on Skidway; I don't know that I'd make a special trip here from closer in to Savannah, unless you're a really big fan of aquariums (in which case I think it's the only game in town).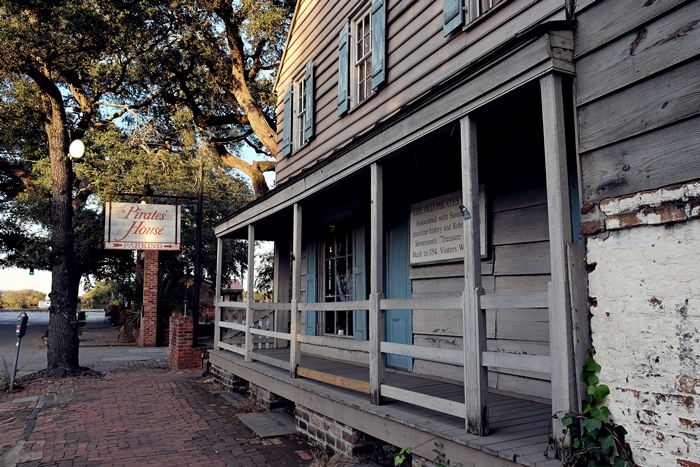 I don't talk about restaurants here a whole lot, for a couple of reasons: we try to cook at the campground as much as possible (with 4 boys, three of whom are giants, we can't seem to get out of a restaurant without spending at least $80-90 these days) and also I eat like a five year old. Not a foodie. But the Pirates' House was a lot of fun. It's been around since 1753, and back then the website claims they catered largely to "blood-thirsty pirates and sailors from the seven seas." Things are a lot tamer nowadays, but you still get to eat (with other tourists, not pirates) in a cool old building and to be entertained by costumed pirates of the non-bloodthirsty variety. Abe was totally fascinated by our (female, incidentally) pirate, and talked about her for at least a good month after our trip. The food was fairly standard American fare, with prices only slightly inflated for the tourist clientele. It was a fun stop with the kids; I doubt we'd have come here otherwise.
Our other noteworthy food stop was the famous Leopold's for ice cream. Ice cream is cheaper than real meals, so I always try to find the most well regarded ice cream place when we go somewhere new. We picked up ice cream and shakes to go and then ate them in a square nearby (I don't remember which one. Savannah has tons of lovely little squares, but this is the only one we managed to spend any time in on this trip). The ice cream won rave reviews from all of us: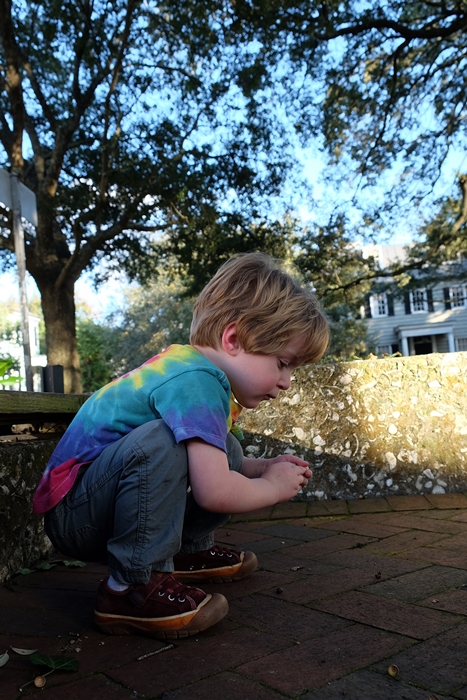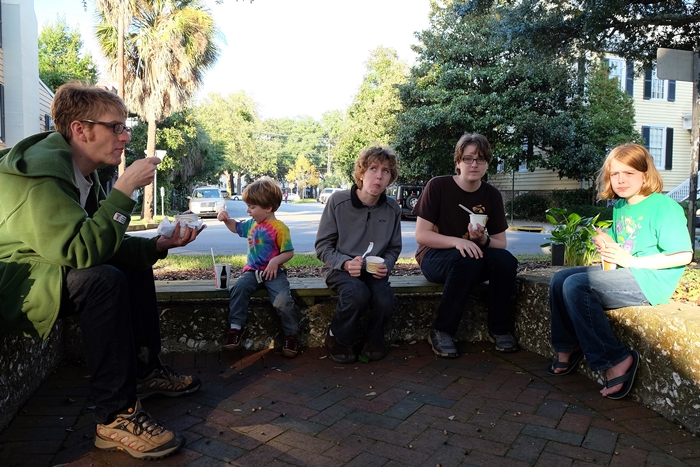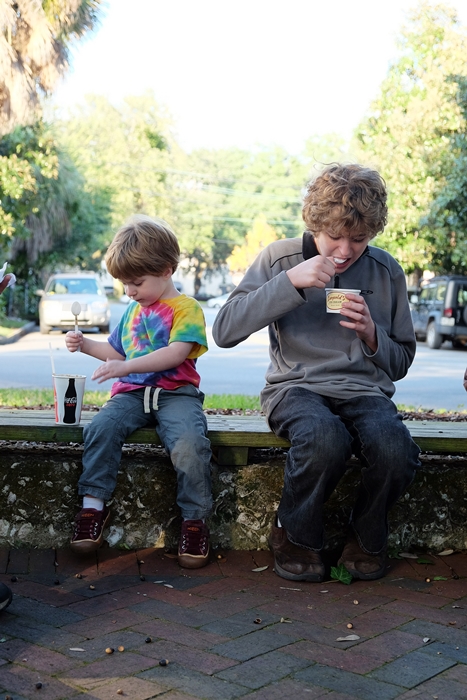 And that's it! Then we came home 🙁 Looking at these photos always makes me miss this trip; we're planning another coastal trip next winter….although we're trying to decide between Savannah, Charleston, somewhere else on the Georgia coast, or maybe North Florida.