Travel dates: September 22-24, 2017
Since we kind of have a theme going on here, how about one more fun in the mountains kind of post before I get back to talking about the summer trip (which will also soon become very mountainous)?
As those who pay attention to my whining will recall, our trailer has been at the service place for FOREVER. Or like two months. We broke it out once to go see the eclipse, but then, when we took it back, the manual tongue jack broke, right there in the parking lot, so that pretty much meant that we couldn't take it anywhere again until it was all fixed. And now it is! It has a power tongue jack even! More on that later, for I have another installment of RVing Catastrophes for you today. Just like old times.
We didn't know for sure that it would be ready in time for the weekend until Monday or Tuesday, which meant most of the state parks reasonably close by were already booked. State parks are our go to for weekend trips, so I was left scrambling to find something else…and that's how I came across Mountain View Campground.
It's very photogenic, isn't it?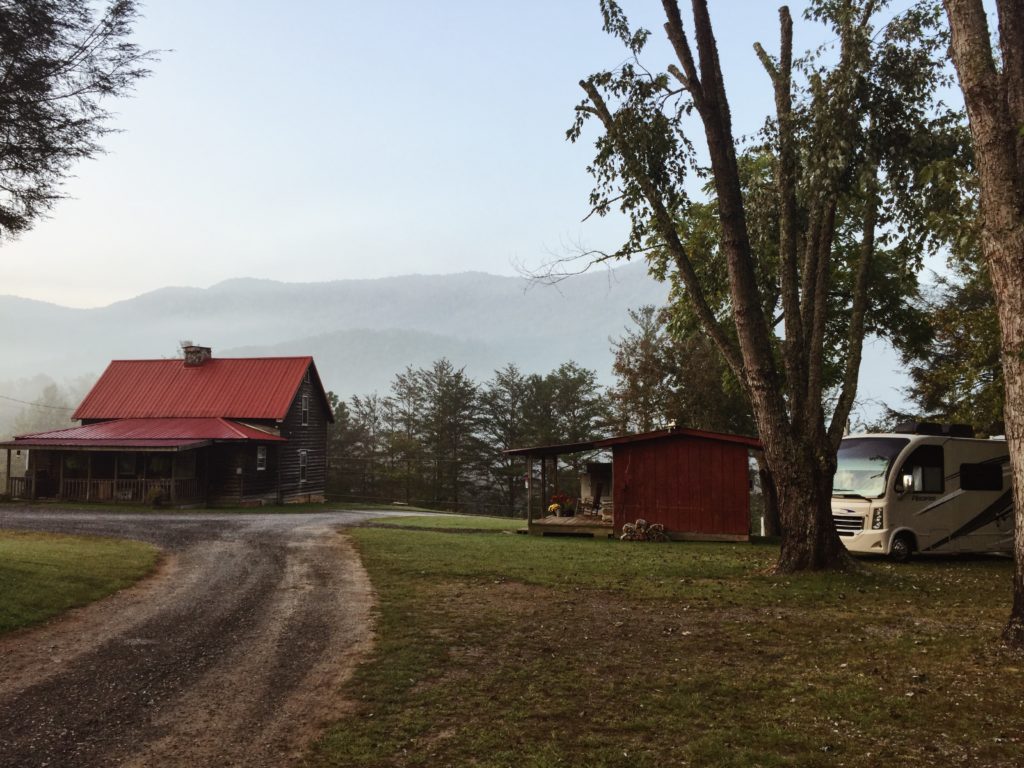 My understanding is that the previous campground owner passed away awhile back and the current owners, Mike and Damien, just bought it last fall. And it's clear they've put a ton of love and work into it; we were glad to find it!
Booking and Arrival: 
We booked online and picked out one site based on the map, but then we called to ask about the roads getting to the campground and about the site we'd picked, and we ended up switching to one that was easier to get into. Right now it's pretty easy to get a site here (we were here on a weekend and there were plenty of empty sites), but I imagine that will change as word gets out about the place (and probably as the leaves start to change in the next few weeks, too!) Nightly rate is $35; weekly $180. All sites are full hook-up.
We opted to take the long way around on our way to the campground from north of Atlanta, coming up 575 and then over to Hiawassee on 76, to avoid winding, steep mountain roads. If you come this way, there's nothing at all worrisome about the drive (the actual road the campground is one is quite narrow and hilly, but you're only on it for about a mile, and it was no problem). Our GPS tried to tell us to turn onto a tiny gravel road just before the campground (I think it actually does connect up somehow); don't do that! By then you can see the sign for the campground just ahead, which is reassuring. Just a note of caution that the driveway into the campground is steep and in rough shape; again, it wasn't a problem getting up it, but it was bumpy.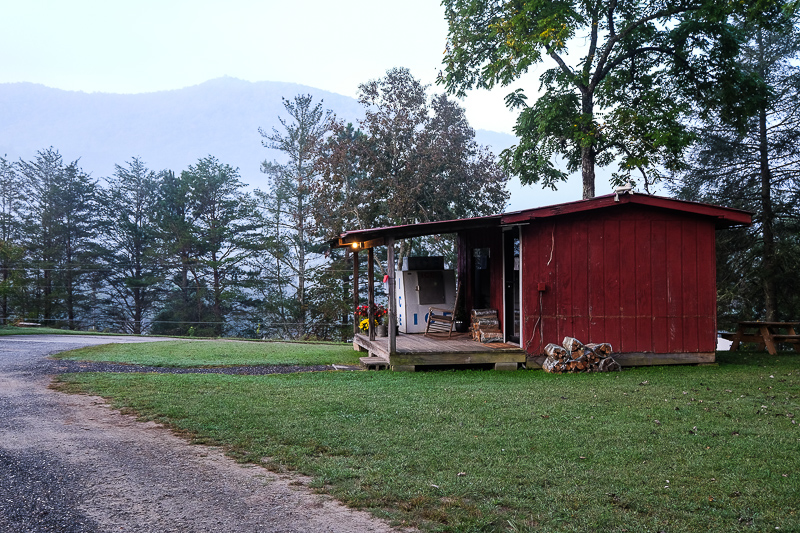 Campsites: 
There are 31 sites here, including 22 full hook up RV sites and a handful of tent sites, all in a loop around the Music Barn and pavilion. We originally booked site 11, but after talking with Mike and Damien and looking around when we got there, we decided to switch to site 4, which looked to be easier to back into. And it was easy to back into, except the road is pretty narrow, and we couldn't do it without running over the newly planted grass across from the site. I'm sorry, guys–we did try!! Our trailer is really long.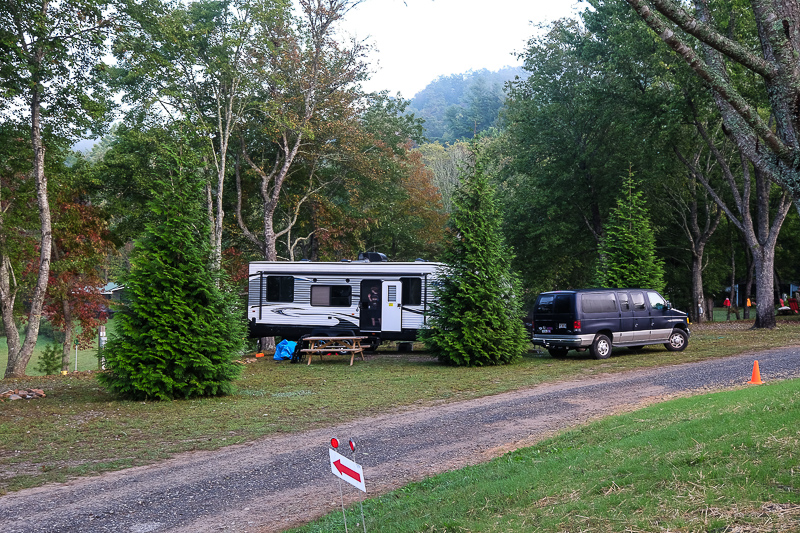 Our site was one of several right next to the office and entrance; these sites are pretty spacious back-ins, with picnic tables, fire rings, and really pretty views. Some of the sites in the back of the campground are more wooded and private, but you won't have the views with them and some of them looked like they could be a little tricky to get into.
Amenities/Activities/Campground Overall: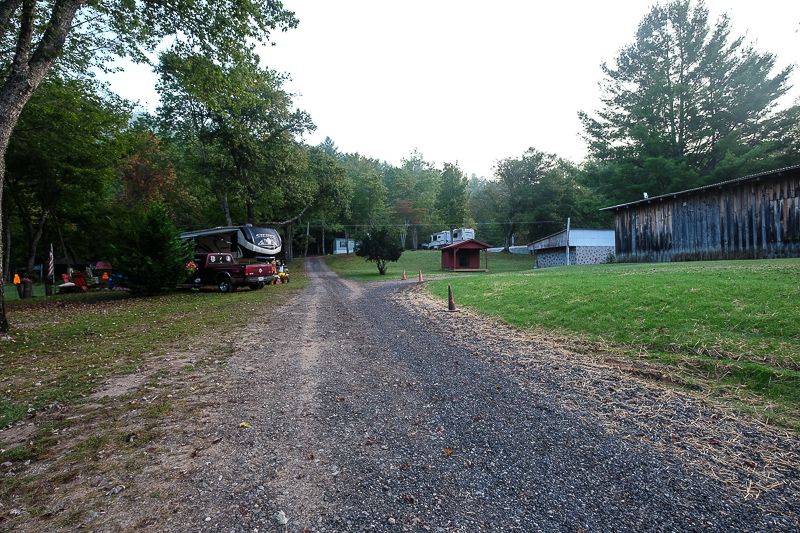 You're not going to find stuff like a playground or a pool here (and overall the camper demographic slants older; we saw one other family with kids, but it was mostly couples. We didn't feel at all unwelcome, though). There's a simple but immaculate bathhouse: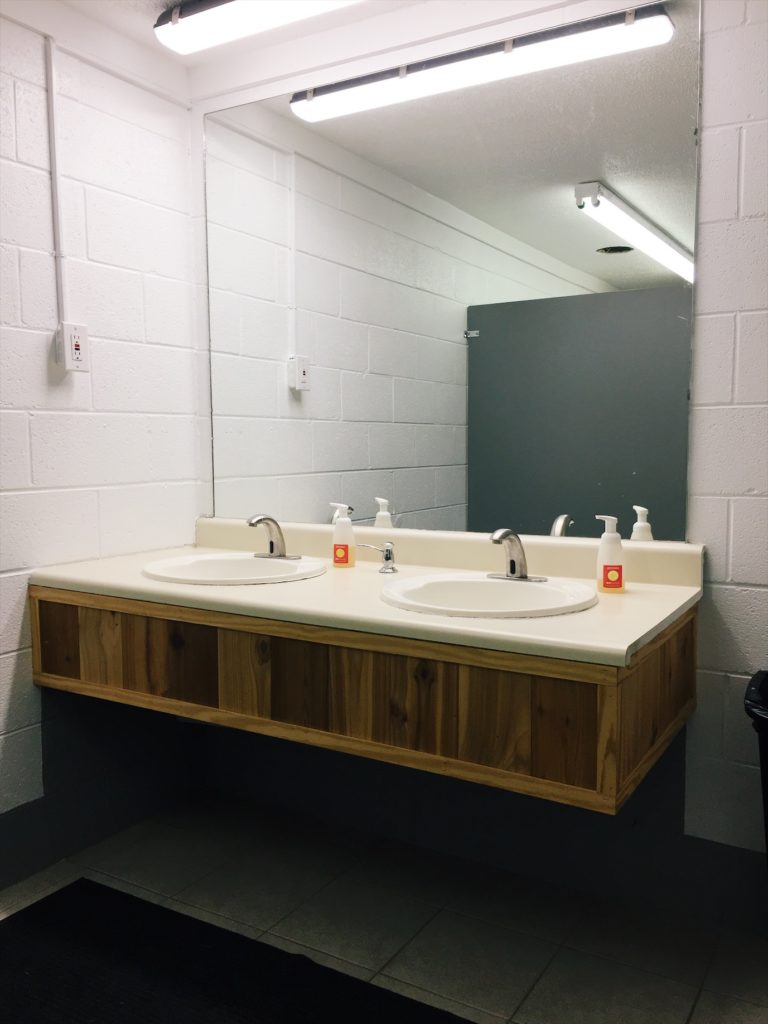 And a laundry room, which I didn't look at (some of the reviews I read say that the laundry is free…not sure if that's still the case or not). The map indicates that there's a community fire pit; we didn't go over and see it while we were there, but I can see that it would be a great feature. It seemed like a lot of people were here for longer stays and there was a definite community vibe.
Our favorite feature by far was the Music Barn that sits in the middle of the campground: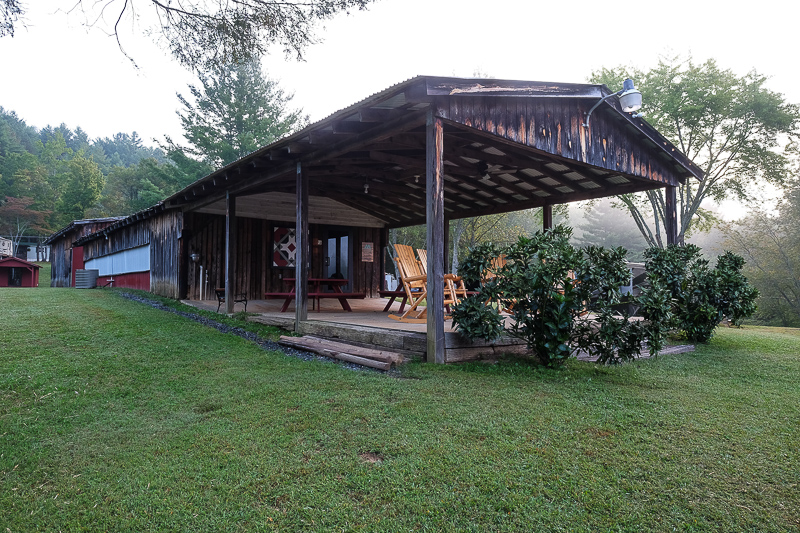 We were actually going back and forth between Mountain View and another campground in the area, when we realized there was going to be live music on Saturday night. Sold!
There's not music every weekend, but they do have several performers lined up for the coming months already. You can check the schedule here. Shows are free for campers (up to 2 per site) and kids, $10 for the general public.
We saw Heidi Holton, and were so impressed we bought a CD like old times. I actually didn't see much, because I was mostly putting Abe to bed, but even Abe went over for awhile and came back saying, "that was a REALLY GOOD concert!" In case you're NOT interested in a really good concert and are wondering about noise, our site was right across from the barn and we could hear the music clearly when we were outside, but it definitely wasn't super loud. Abe went to sleep while it was going on no problem. And, at any rate, it ended right around 9.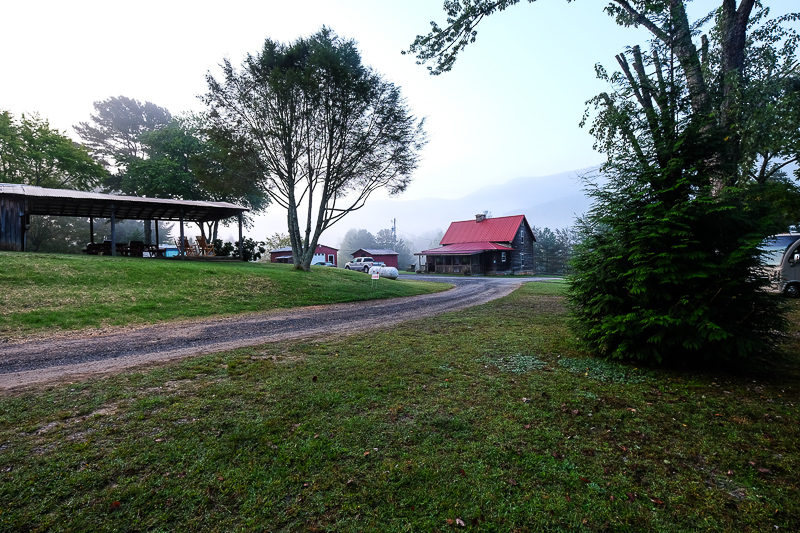 Local Area:
Hiawassee is a little mountain town about 2 hours north of Atlanta. There's not all that much in the immediate area; the main draw is probably Lake Chatuge, which is just a few minutes from the campground. If you're interested in boating or other watery things, you can do them there. We didn't get on the water, but we did drive over to the Lake Chatuge Recreation Area for a short hike along the shore (there's also a boat launch there).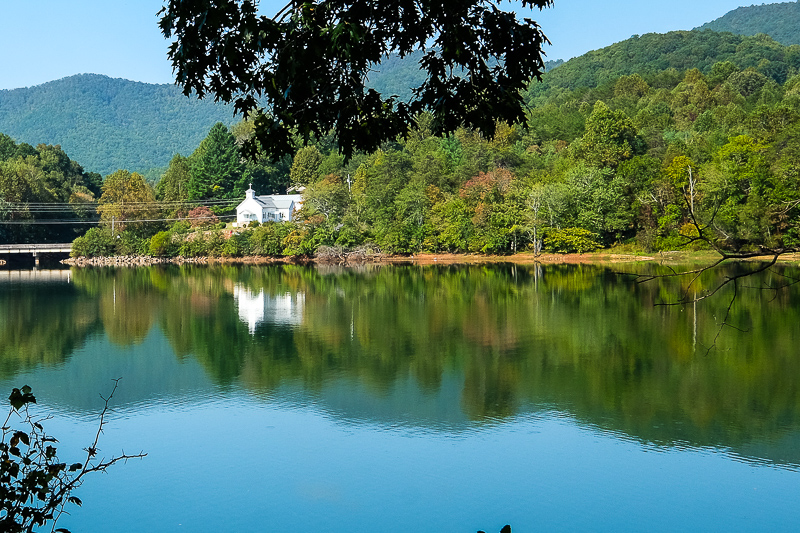 Then we drove over the border into North Carolina and picked up a growler at the Hayesville Brewing Company.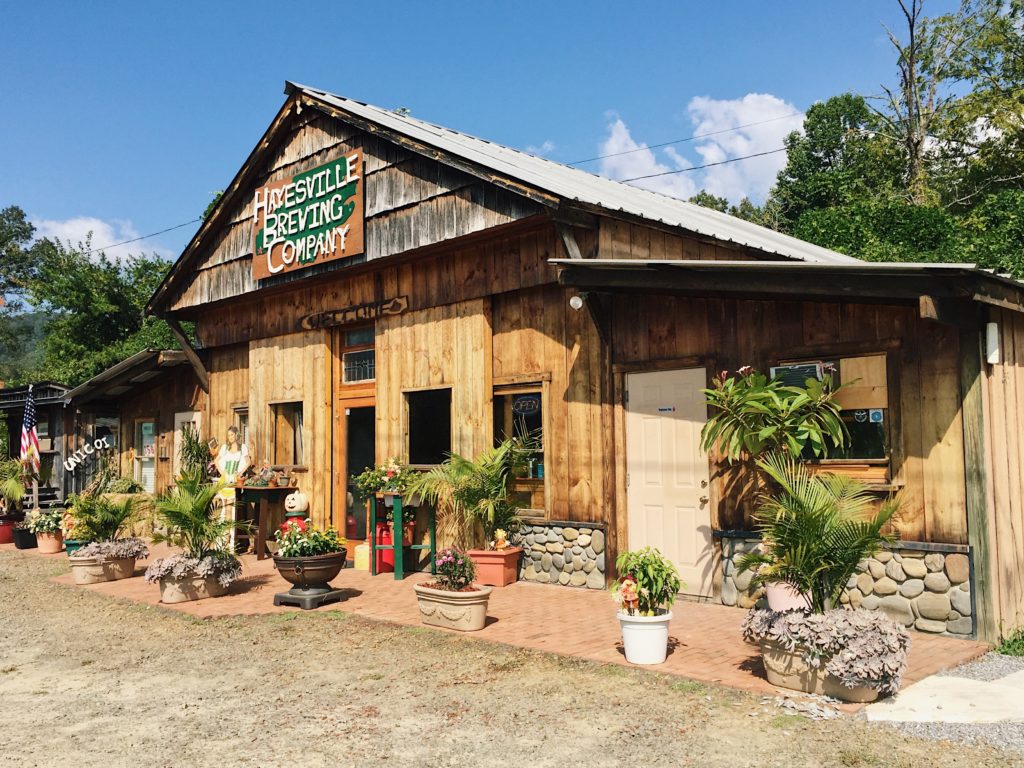 Brasstown Bald, the highest peak in Georgia (at a little under 5000 feet), is less than half an hour away. I've blogged about Brasstown Bald before, but here are a few pictures from the weekend. There was a storm nearby that never really made it to us, but it was pretty cool watching it from the observation tower (which they shut down for awhile right after we were up there because of lightning nearby).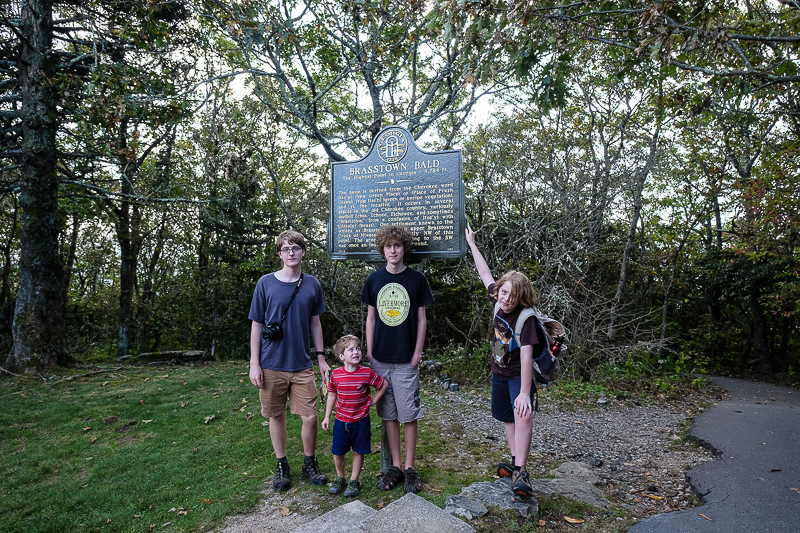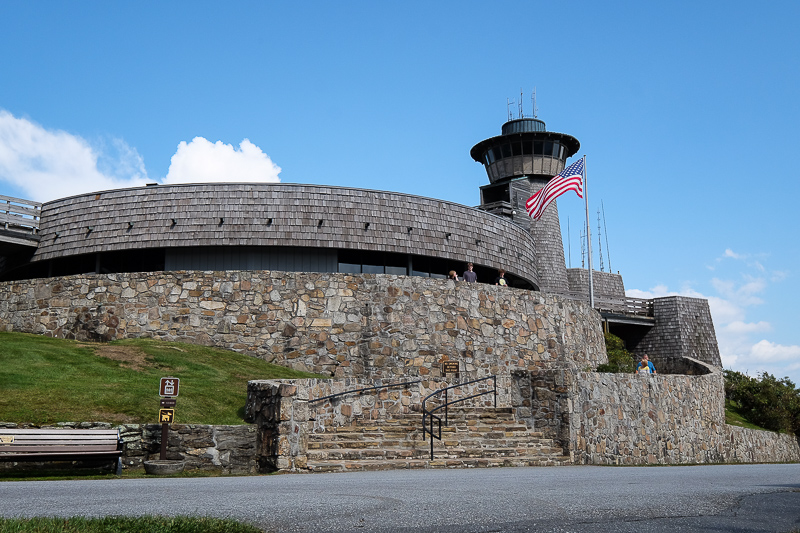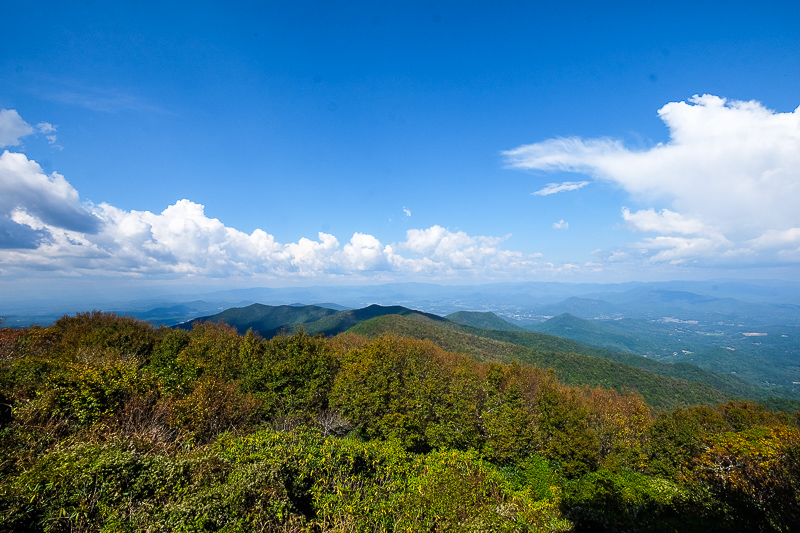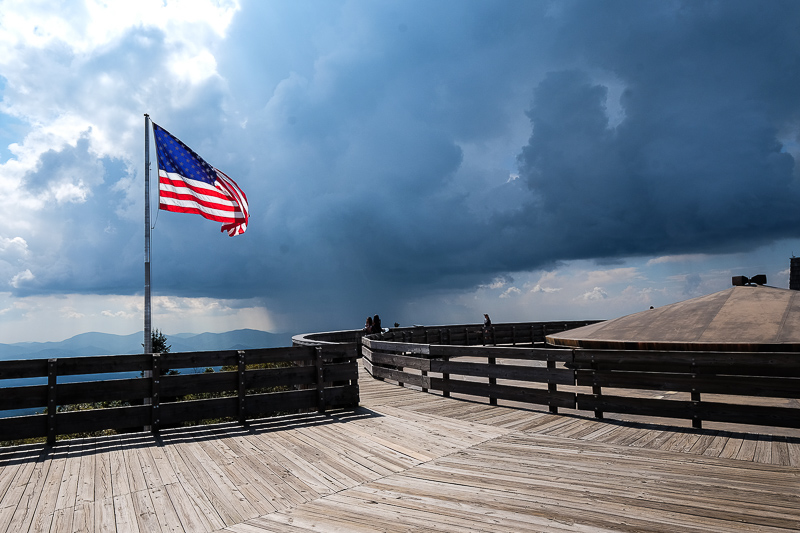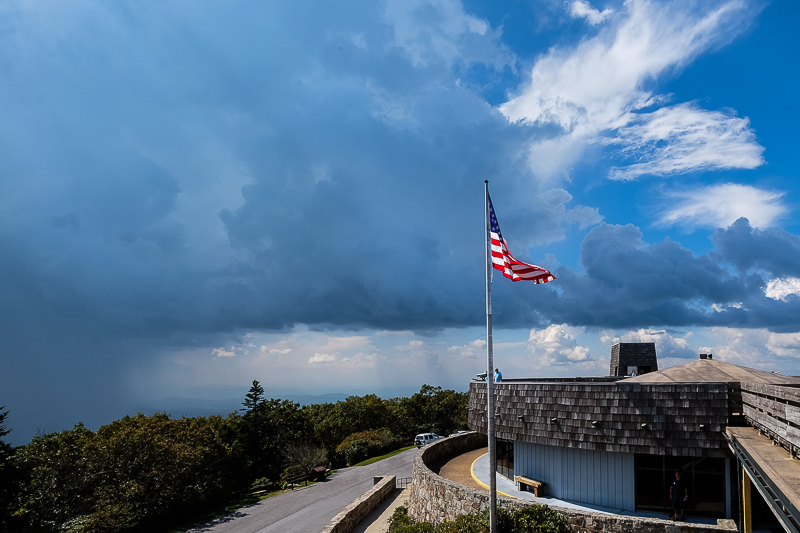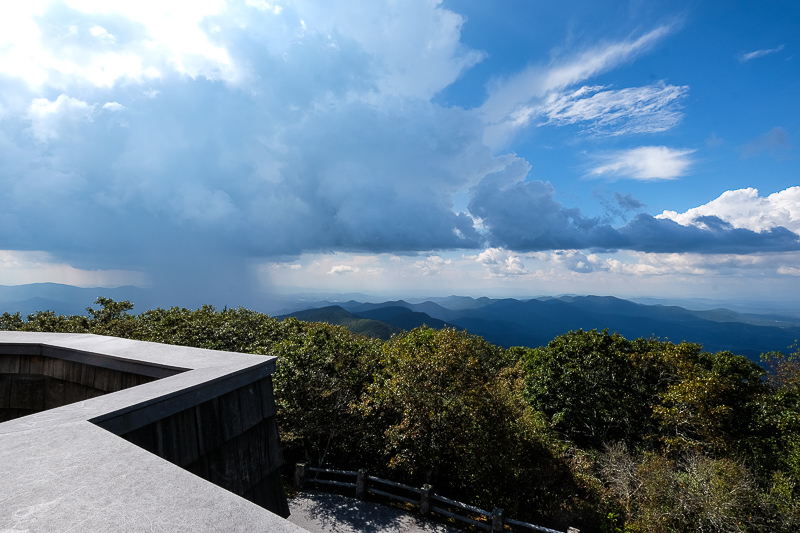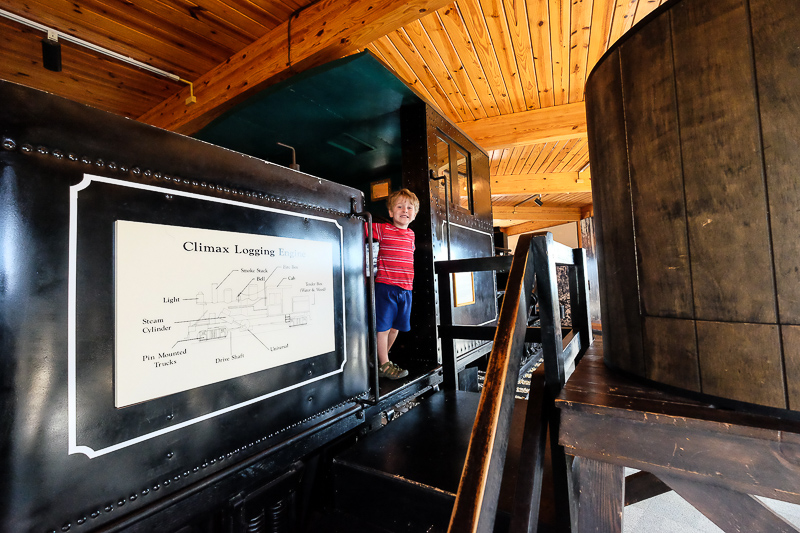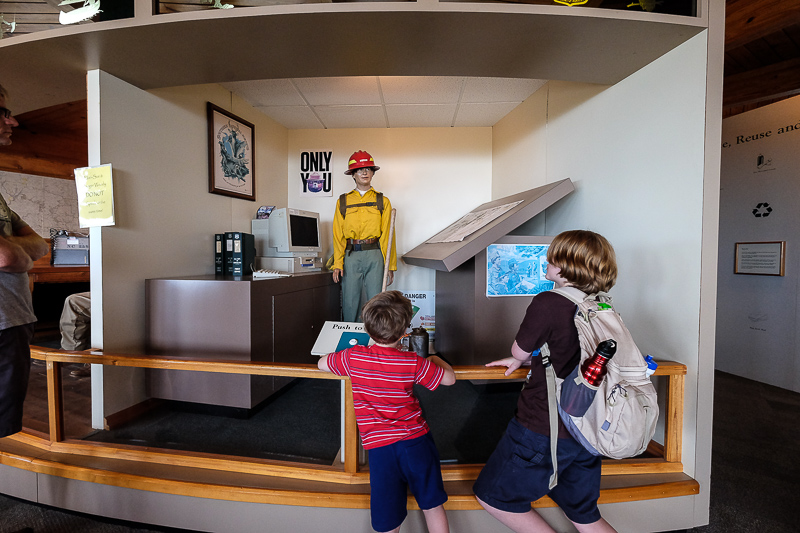 There are a number of nearby waterfall hikes we didn't get to, Bell Mountain, which sounded fascinating, but I was a little put off by the descriptions of the steep, narrow road up there, and a ton of other little towns and state parks less than an hour away. Mountain View would be an awesome place to stay for a couple of weeks and do day trips to all kinds of different places in the mountains.
RVing Catastrophe:
This has nothing to do with the campground. We left Friday evening as soon as Dave got home from work, and we pulled in to the campground at 7 exactly. Our plan was to quickly unhitch and then head out for dinner, and this was all going to be SO QUICK thanks to our brand new power tongue jack.
Except nothing happened when we pushed the button on it.
More precisely, a sort of low growling sound happened, but it didn't actually….move. We could not unhitch. There was much frustration.
Just when we were about to give up, eat popcorn for dinner, and plan to head BACK to the service place first thing the next morning and miss our whole trip…I had a thought. "Didn't you say the RV place had left all the lights on inside when you picked it up?" I asked Dave.
So, yeah, turns out we just had a very nearly dead battery and not a poorly wired or otherwise broken tongue jack. Once we got the electricity hooked up, the power tongue jack worked perfectly. The catastrophe that wasn't! Phew!
maybe you would like to pin this?