This trip happened back in January, but I've put off writing about it until now, because I haven't been sure quite how to approach it. We planned a short trip to Universal Studios in Orlando for Gus's 11th birthday (you know, because that's when you go to Hogwarts. If you're a wizard). We've been to Disney a million times, but this was our first Universal trip. But I'm not going to write any kind of planning post or "Your First Trip to Universal" post because….well, I didn't do much any of the planning myself. Also because there about 40 gazillion blog posts like that out there already and I have no illusions that I have anything new to contribute.
Here's my number one (and only) planning tip for your first Universal trip: go with your annual passholder friend and do whatever she tells you to do.
Easy, right?
My friend Tracy and her kids (plus my friend Kristi's daughter, Lula) went with us and I pretty much just followed her around like a puppy for the whole weekend. I'm usually a HUGE planner, but it was nice to let someone else take over for a change.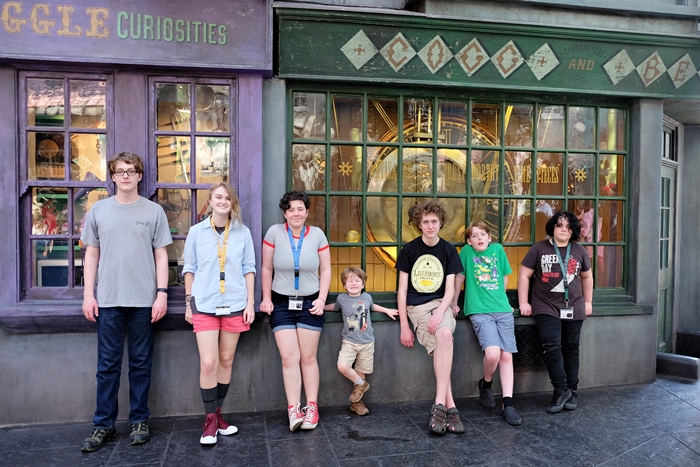 But, while I try to share useful information here as much as I can, I also keep this blog as a way to document our travels, so I didn't want to leave the trip completely unblogged.
So I present a casual recap of our trip with some thoughts and impressions and photos and perhaps, if we're both lucky, even some information in here that might be helpful to someone or other.
*This was not an RV trip for a few different reasons: Dave wasn't coming with us, and I do not tow (at least not yet). It's a 500 mile drive to Orlando, and that's longer than we like to do in one day when we're towing. With just the car, we made great time. And, lastly, Universal has some perks that make it really hard to resist staying at one of their hotels. You get unlimited front of the line access for most rides, for example, and early entry at one park every day. We could also walk or take a boat to the parks every day.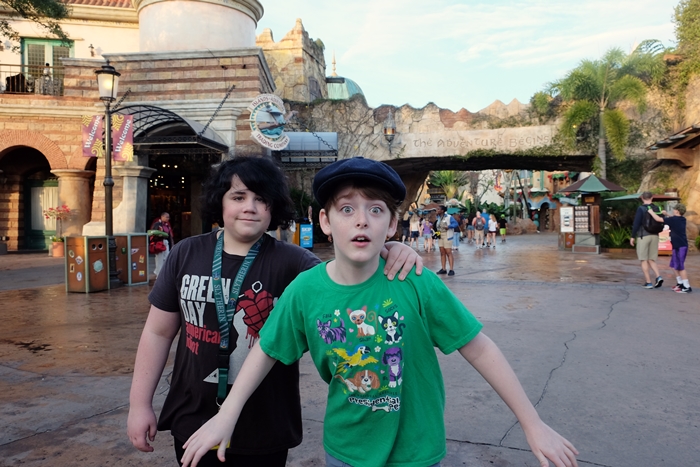 *We stayed at the Royal Pacific Resort, because that was the one that had the best rates for our dates, and it was great. The pool was enormous. We hung out there for hours the last night, ordered nachos and chicken fingers for dinner, and the kids made up an elaborate game in the pool just like they were all 7 or 8 again.
*We drove down on Thursday and were in the parks Thursday evening and then all day Friday and Saturday. This was plenty of time to do everything we wanted more than once in both parks (we didn't do any shows). I bought three day tickets mostly because they weren't much more than two day tickets, and it got the price per day under $100/person, which made things sound more reasonable to me. Because no way around it, this was not a cheap trip. It made me appreciate RV travel and $30/night campgrounds a whole lot more.
*Speaking of money, I have to say that I felt nickle and dimed at Universal in a way I never have at Disney. We had to pay for parking at the hotel, they charge for their express pass (if you're not staying on property), they nearly force you to buy a park hopper ticket because that's the only way you can ride the Hogwarts Express between the parks (and who's going to take their newly old enough for Hogwarts kid to Universal and not let him ride the Hogwarts Express?), and shops seem to take up way more real estate than they do at Disney. It's hard to get out of there without buying a wand for your newly 11 year old, for example (truth be told, this was a birthday gift from his friend and brothers). Umm, but just look how…happy it made him: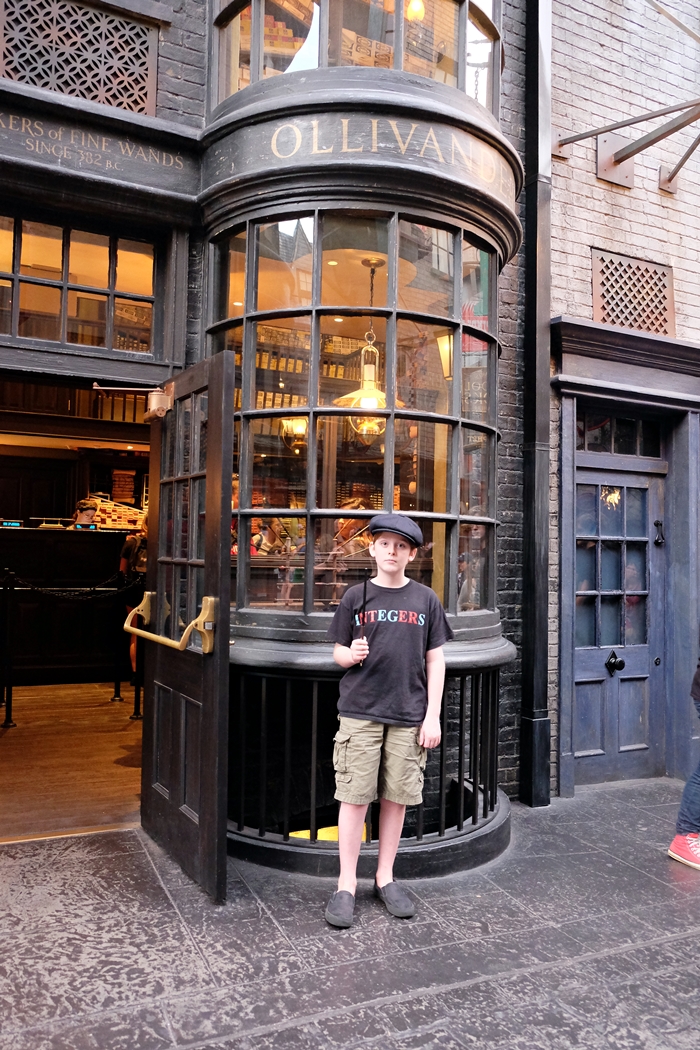 *That said, I was impressed with how reasonably priced most of the food was (this trip came on the heels of our Disney without the parks trip, with the infamous $350 Boma meal). We did spend a ton of money eating (and buying ridiculous drinks) at one of the Harry Potter-themed restaurants our first night, but after that we learned to adjust our orders for the huge portions everywhere and the rest of our meals seemed on par with what we'd spend eating out at home. We went to Mythos, Tracy's favorite restaurant and probably the most well-reviewed of Universal's offerings, and I don't remember what I spent, but it definitely wasn't $350.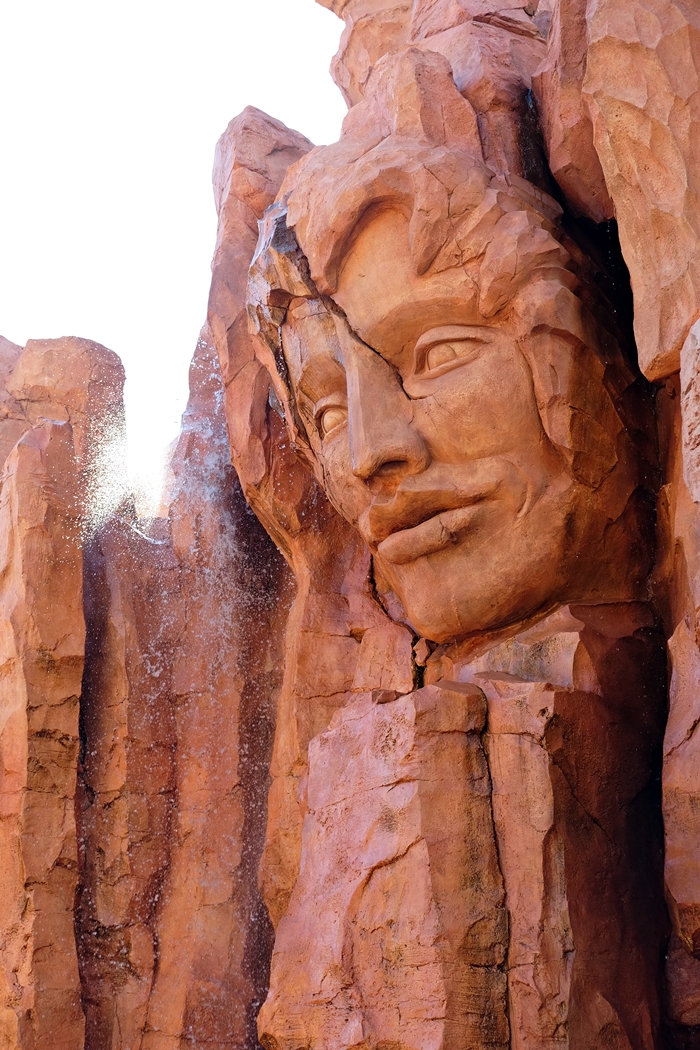 *The parks are really nicely themed throughout, but the Harry Potter stuff is just downright amazing. I can't imagine that Disney could have done any better, which is high praise indeed coming from me.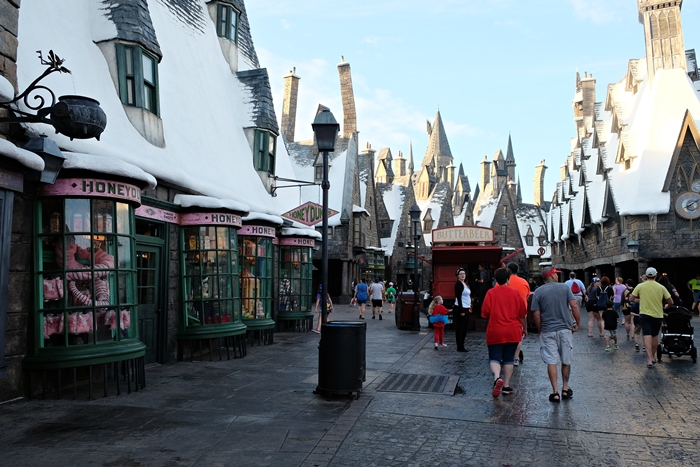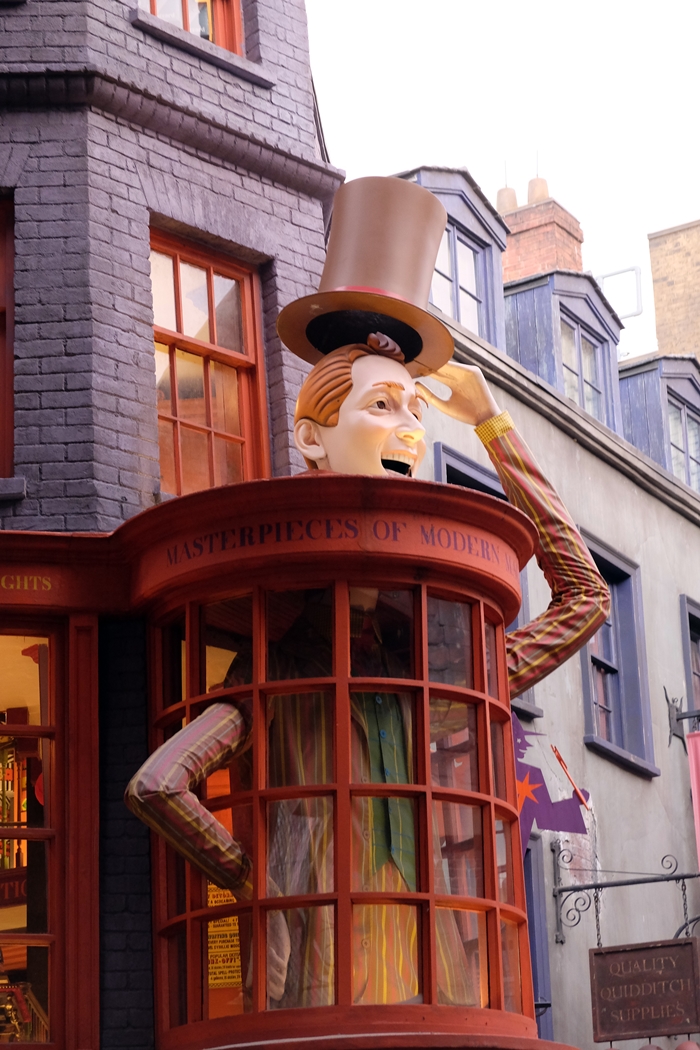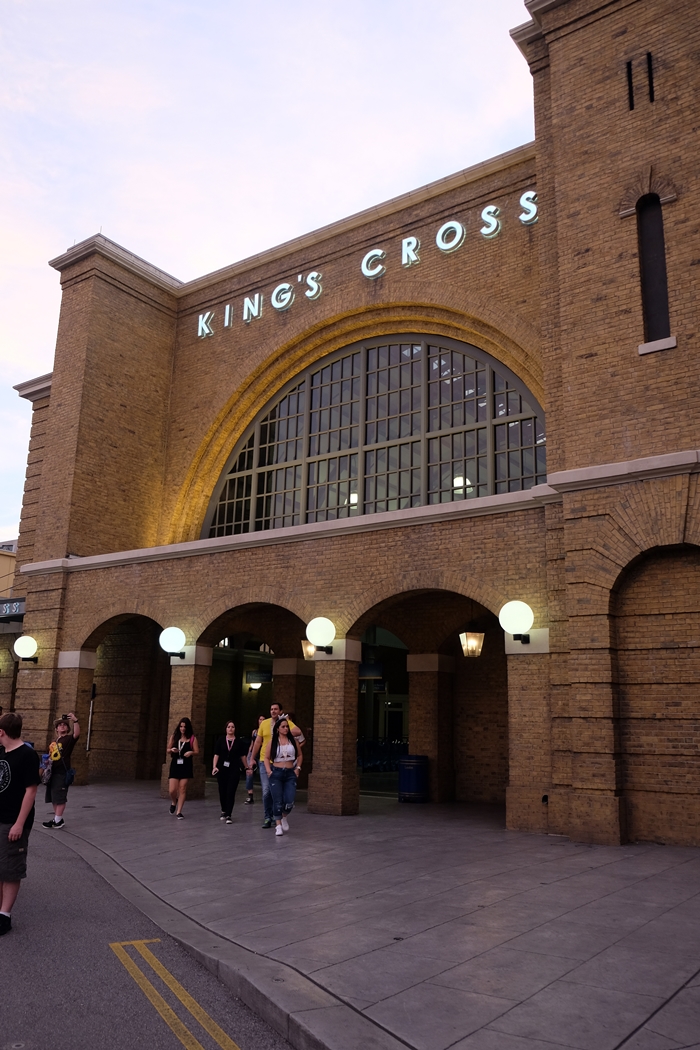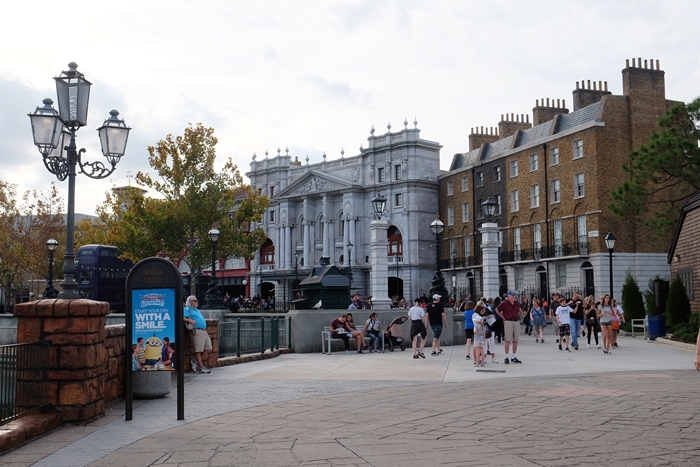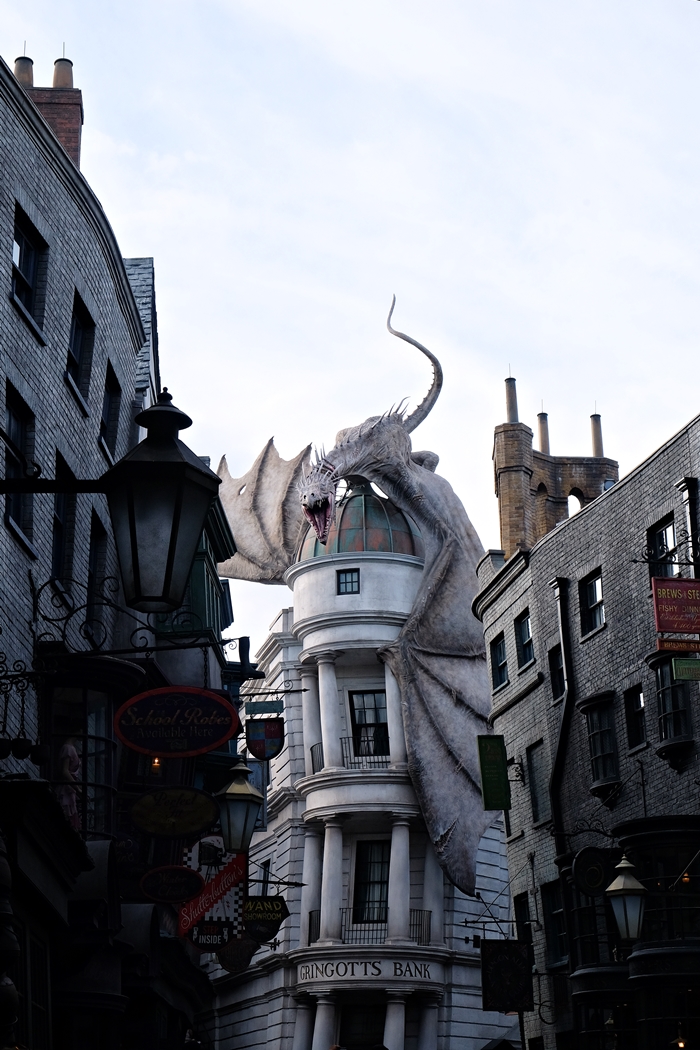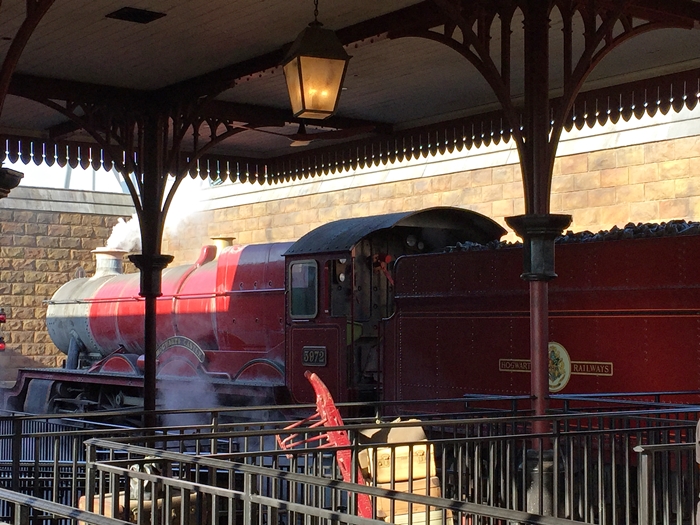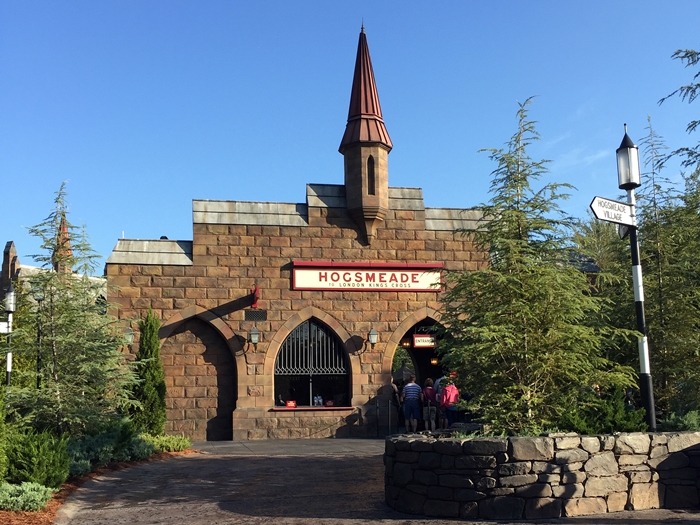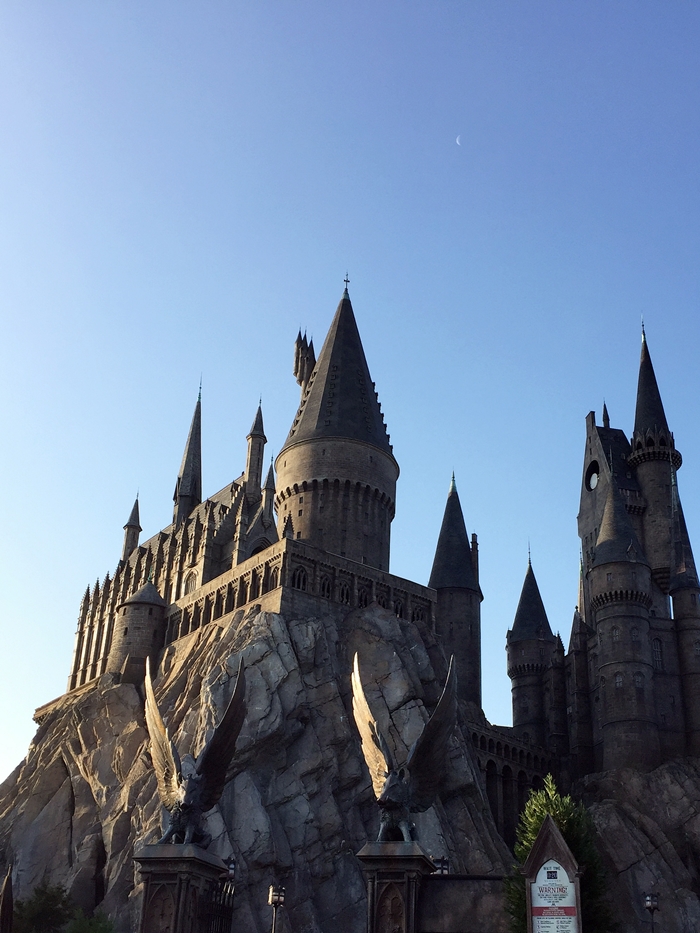 *I only tasted hot butterbeer (Milo and Gus insisted that was the only one to buy because it was the most authentic), and it was kind of….gross. Imagine store brand hot chocolate made with water instead of milk, only butterscotch flavored.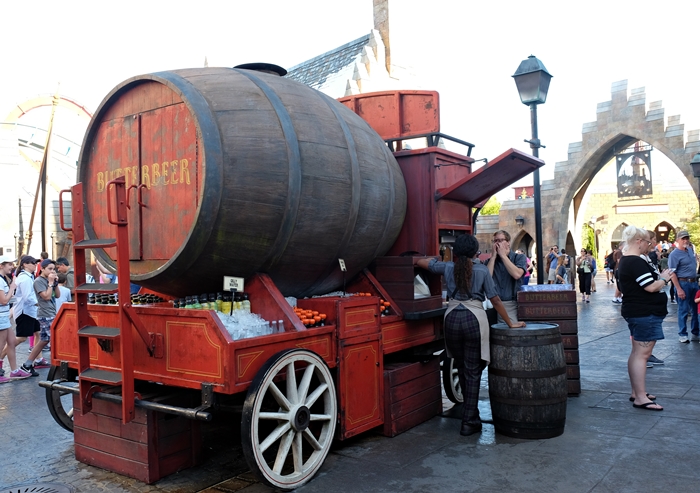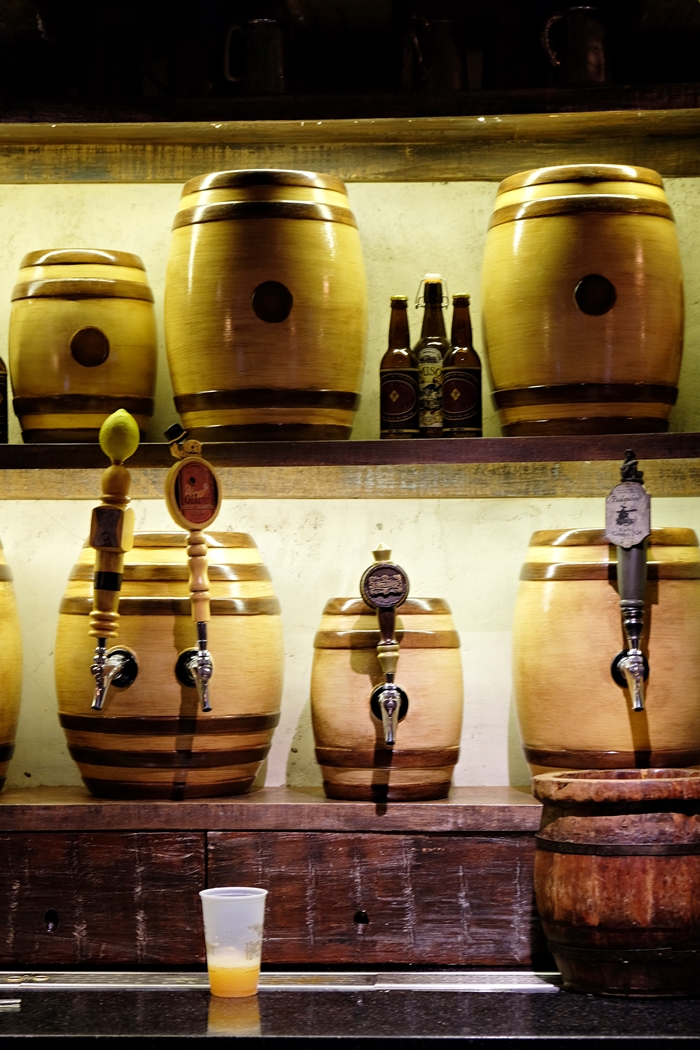 *Ari says, "all the rides at Universal are the same; they give you some glasses and show you a movie while they jerk you around." He's a Disney person, I guess. Universal is indeed very heavy on the virtual reality with 3D glasses kind of ride. All of my kids really loved the ET ride and we had to go on it like six times. It's the ride that's probably most similar to a traditional Disney dark ride (along with the Cat in the Hat ride in Seuss Landing):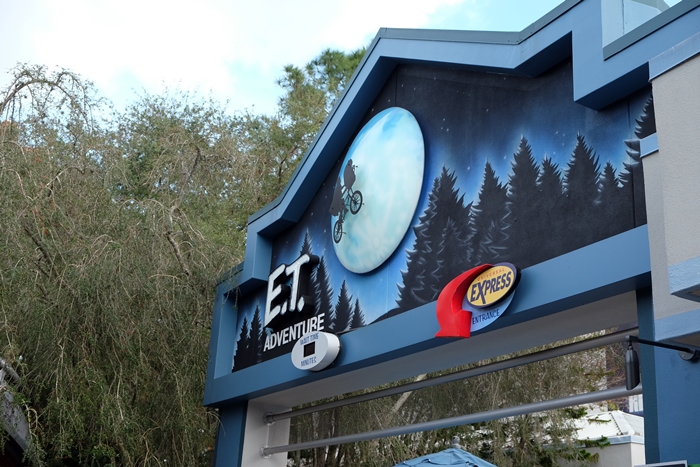 *Universal is definitely more of a big kids and adults experience than Disney. Fortunately, all our big kids are old enough to go off on their own and meet up with us later, so Tracy and I could spend a lot of time doing Abe-centric things with him. He loved Seuss Landing, and his first introduction into photos with characters went well: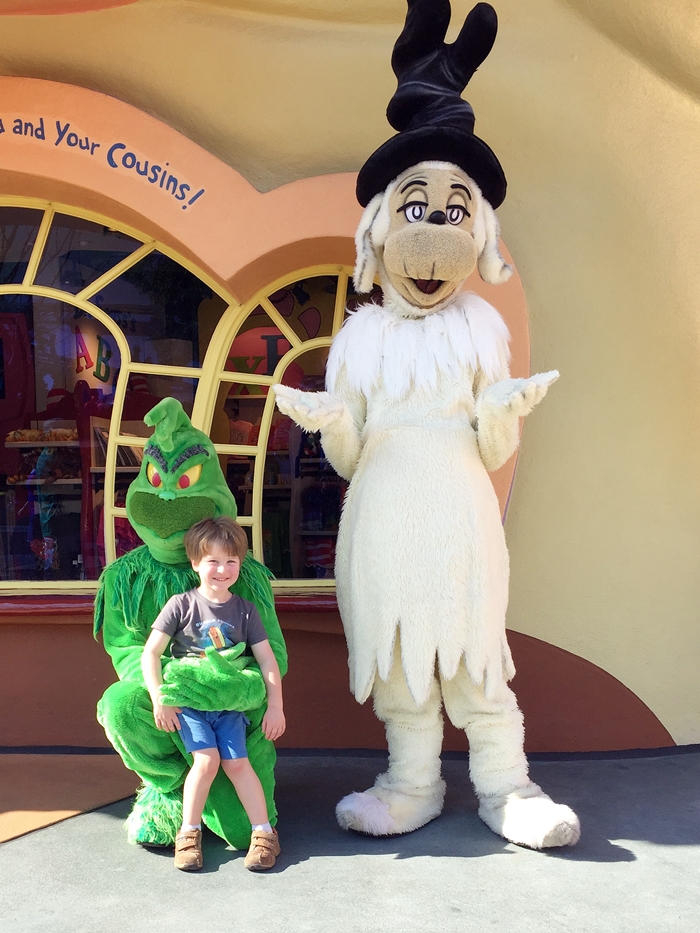 :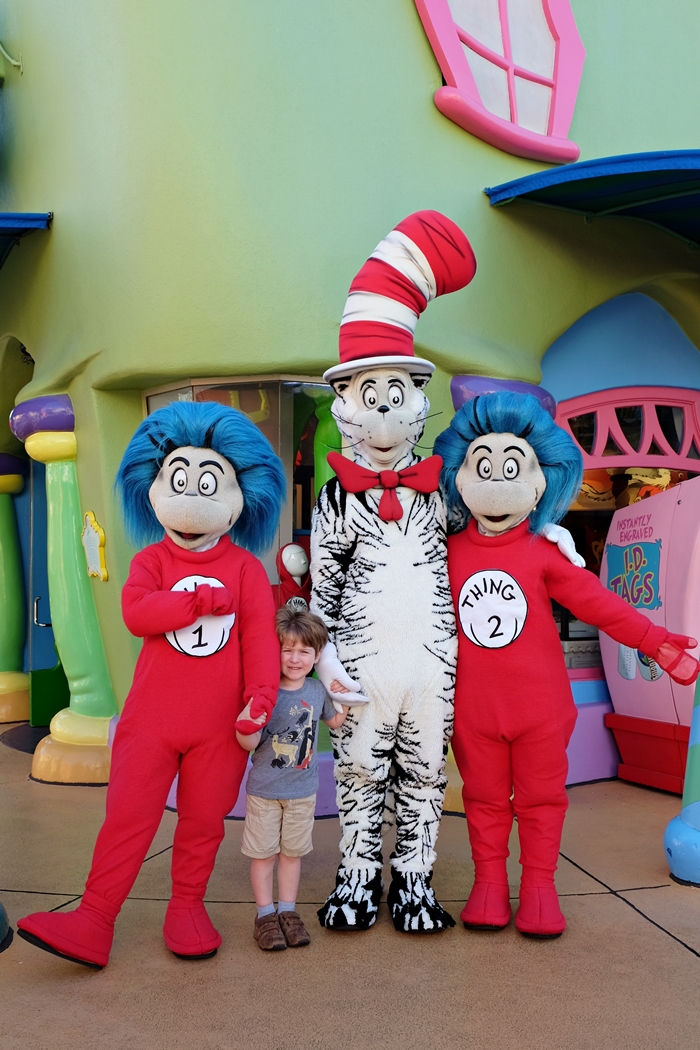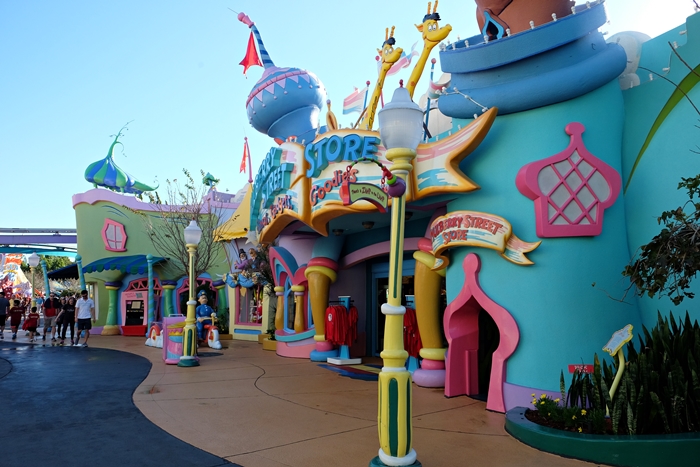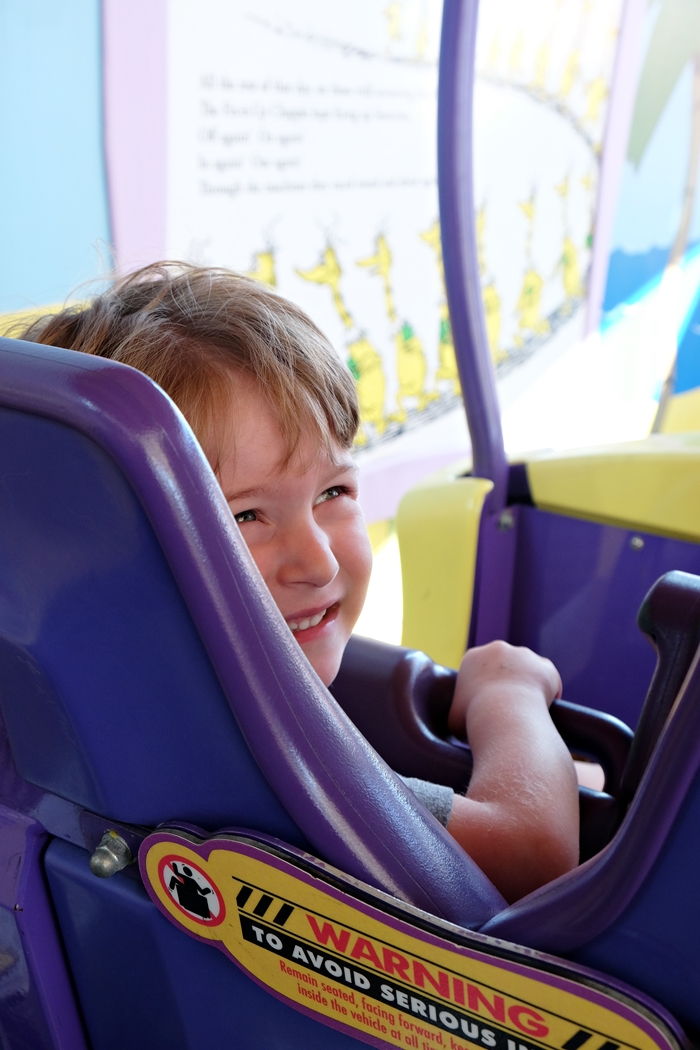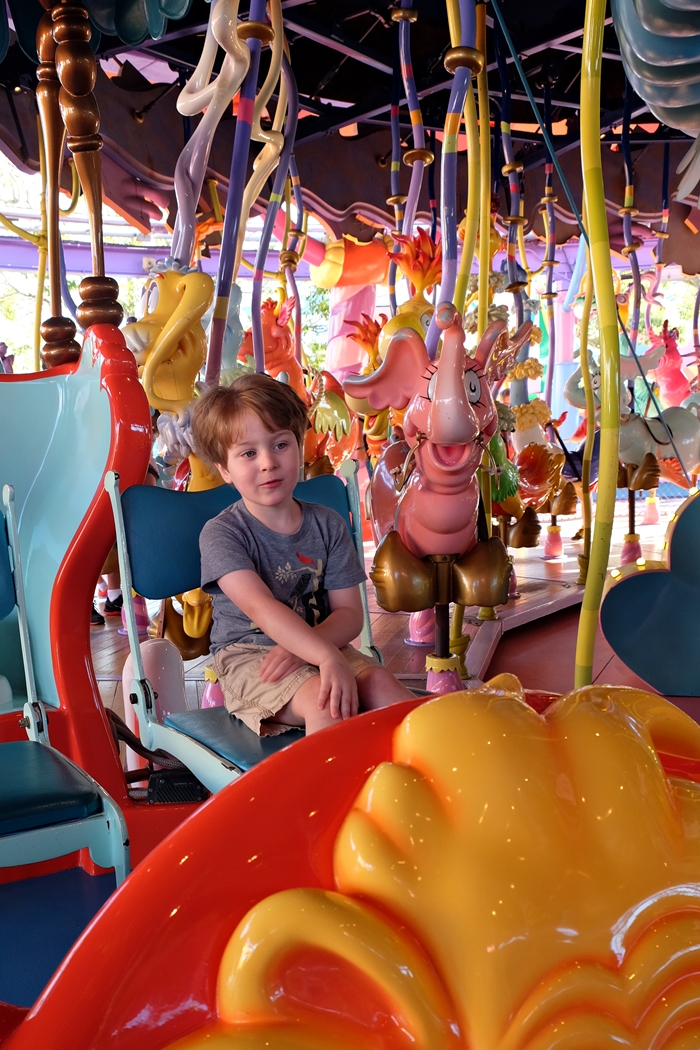 He also really loved the roller coasters he was tall enough for (the Hippogriff in Islands of Adventure and the Woody Woodpecker coaster in Universal Studios).
*So we had a great trip; thanks to Tracy for showing us the ropes! We'll be back at some point, but I'm thinking it might not happen until Abe turns eleven.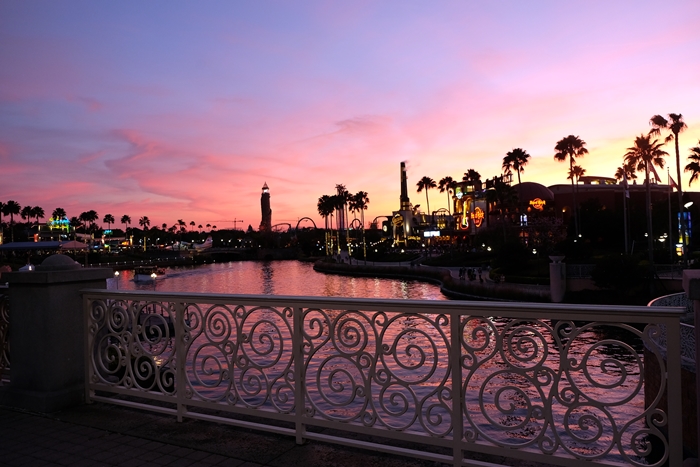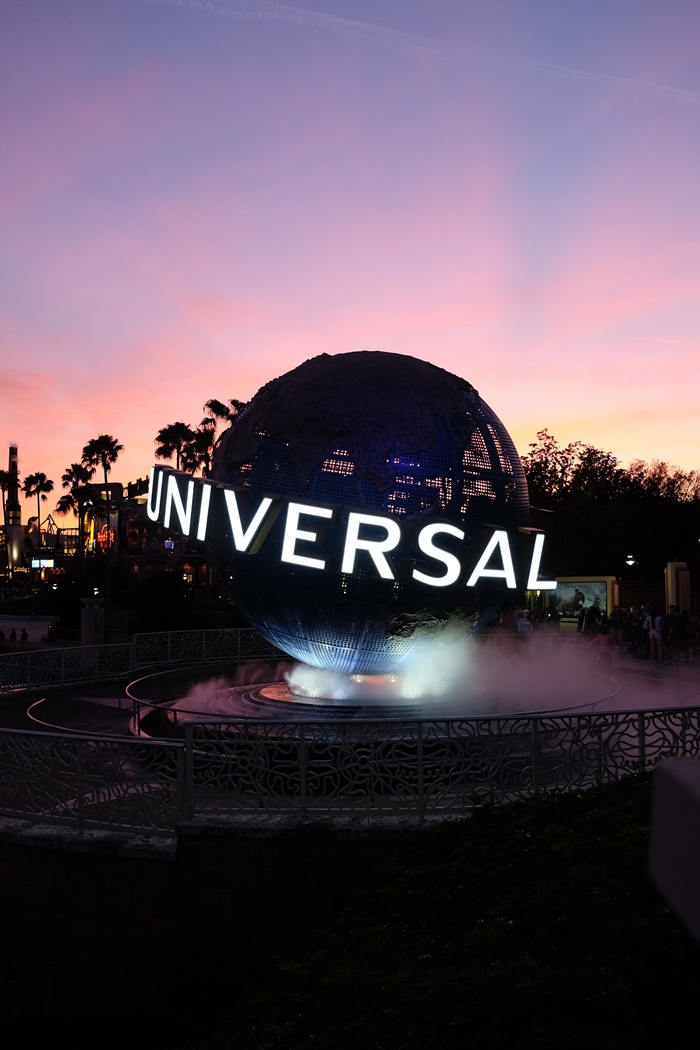 Save