travel dates: December 31, 2016-January 2, 2017
Conventional wisdom about Disney vacations says that you should plan a non-park day in the middle of a week's vacation–hang out at the pool, do some shopping, maybe a bit of resort hopping, have a nice meal out–to help you recuperate from long days of theme park touring.
We never followed this advice.
Back when we were doing yearly Disney trips with three small kids, we regularly did 7 or 8 days a row in the parks. I think one year we had planned an off day, but then by mid morning we decided to go to Disney Studios for awhile instead. Not to get too into my Disney planning thought process (because I'm sure I'll get into that later this year, since we have a Disney trip WITH the parks planned for December), but I think we could happily do this every year partly, counter-intuitively, because we were doing so many days in a row. With a whole week to play with, we didn't feel a lot of pressure to rush around from ride to ride while we were in the parks. We could do long lunches or duck into Innoventions for a couple of hours or whatever because we knew we had plenty of time to see everything.
Anyway, all of this to say, the idea of going to Disney and not spending time in the parks was totally foreign to me…and yet, when we found ourselves only an hour away in Tampa to pick up our new toy hauler, that's exactly what we decided to do before heading home. Buying park tickets was out of the question for a couple of reasons: 1. we already had a trip to Universal Studios planned for the middle of January (more on that later) and 2. I have no interest whatsoever in battling New Year's crowds in the parks.
I'm skipping, for the time being, the actual picking up our toy hauler part of our winter trip. I'm hoping to go back at some point and write up a post about the process of trading in our old trailer and buying a new one and what it was like picking it up out of state and all that. But…not today. Today we talk Disney. But, to sum up, we left Savannah on December 30 and drove to Tampa to drop off our old trailer and pick up our new one. We spent the night in the new trailer at the dealership and then headed over to Orlando the next morning.
Now, everyone knows that when you go to Disney with your RV, you stay at Fort Wilderness. Unless, that is, you suddenly decide to impulse buy a toy hauler and go to Florida to pick it up during the week between Christmas and New Year's….i.e. perhaps the single busiest week of the whole year at Disney World. Then you stay wherever you can find a campsite (not to mention that, if we had been able to get into Fort Wilderness, it would have been $150/night that week. A bit much for a tacked on extra couple of nights of vacation). Where we could find a campsite turned out to be the Orlando Southwest KOA in Davenport.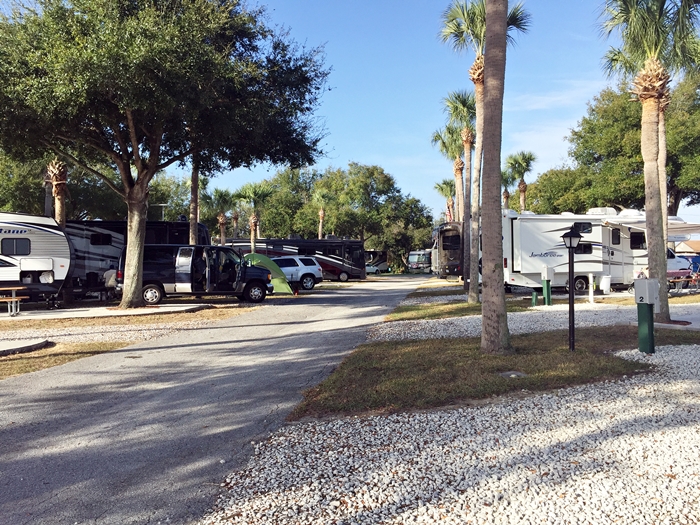 I'm not going to do a full on campground review, because we really just didn't spend enough time here (and I didn't take enough pictures) to be thorough. But here are a few impressions: overall, it was…fine. It served its purpose. The location was great–very convenient to Disney (I think they said it was six miles. Disney is huge, so six miles from the official Disney border doesn't mean much, but it took 20-25 minutes to get most places on property, and traffic was never bad). It's a huge campground, and they really pack you in (as you might expect for a KOA in a touristy area). It was also pretty raucous when we were there, with a lot of noise and activity pretty late….but since we were there on New Year's Eve, I wouldn't make any generalizations based on that. There's no playground, somewhat mysteriously, but there are most of your other typical KOA amenities: dog park, nice pool, basketball court, etc.
Our only big problem (and it wasn't really that big of a problem) came when it was time to leave. See that tent right on the corner of the site next to ours?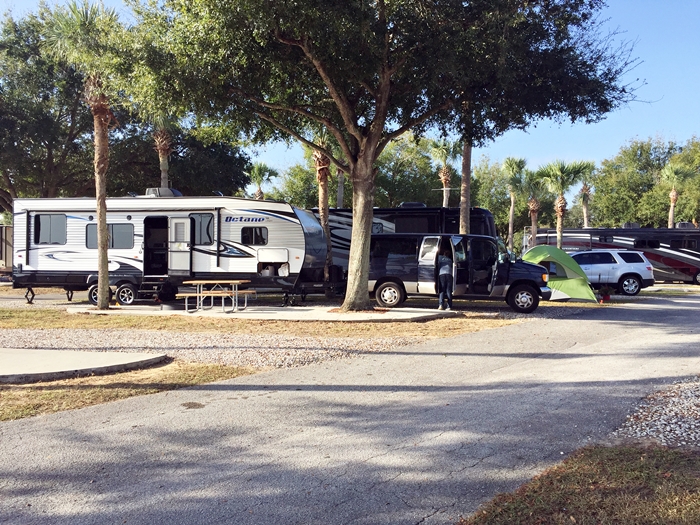 Yeah, so we were a little unsure whether we'd be able to get out of our site when it was time to leave without running over it (since there was another trailer right across from us, too), so we ended up backing out of our site instead to be safe. But, overall, it worked fine for us for a quick, last minute stop. It wouldn't be my first choice (because, duh: Fort Wilderness), but I'm glad it was available so that we could make our Disney stop.
So what do you do at Disney when you're not going to the parks?
There's a TON to do without going to the parks, it turns out, and you can do a google search and turn up a bunch of guides to finding all of these things. This post isn't going to be a comprehensive list of things to do outside the parks, just a rundown of what we did with our day and a half.
We arrived on New Year's Eve, and I had a beautiful, amazing plan for the evening. We were going to go over to Fort Wilderness, grab some take out fried chicken, catch the Chip and Dale campfire and sing along, and then watch the Magic Kingdom fireworks from the beach. It was going to be so great! And, with the exception of the fried chicken, free!
But then they weren't letting anyone without a campground or dining reservation into the parking lot at Fort Wilderness. My understanding is that most of the time it's no problem to show up and park and explore the Fort. But things are different when you turn up on the busiest day of the year. I had actually made reservations for the Trail's End buffet at Fort Wilderness about a week before the trip….but then I canceled it because I figured we could save a lot of money by getting food from the take out place instead. And we could have….if we'd been able to get to it. So, handy tip: keep your Trail's End reservation if you want to go to Fort Wilderness on NYE.
"No problem!" we thought, "we'll just go pay to park at the Magic Kingdom and take the boat over to Fort Wilderness instead!" Except…strange things were going on with the traffic routing. As far as I could tell, the Magic Kingdom never actually closed its parking lot (which definitely can happen on very busy days), but they were routing the traffic in such a way that it was really hard to figure out how to actually get there. We kept somehow passing the entrance and then turning around and passing it again.
Finally we gave up. And ate at the food court at Art of Animation instead.
We'd never stayed at or visited Art of Animation (Disney's newest value resort) before, but I'd always wanted to see it, and, unlike Fort Wilderness, they were happy to welcome us to their parking lot for the evening. Everyone found something they were happy with at the "Landscape of Flavors" food court, and then we took a walk around the Disney animation themed resort and checked out all the giant statue things and a couple of small play areas we found. Art of Animation also has the largest pool on Disney property, but all we could do was walk around it and stare in wonder, not being resort guests. They were also showing an outdoor movie, which we could have watched had the kids been interested. And Chip and Dale were making an appearance in the lobby when we finished dinner (sadly, Abe refused to pose for a photo). All of that to say that there was quite a bit going on to fill our evening. But we just walked around and looked at stuff: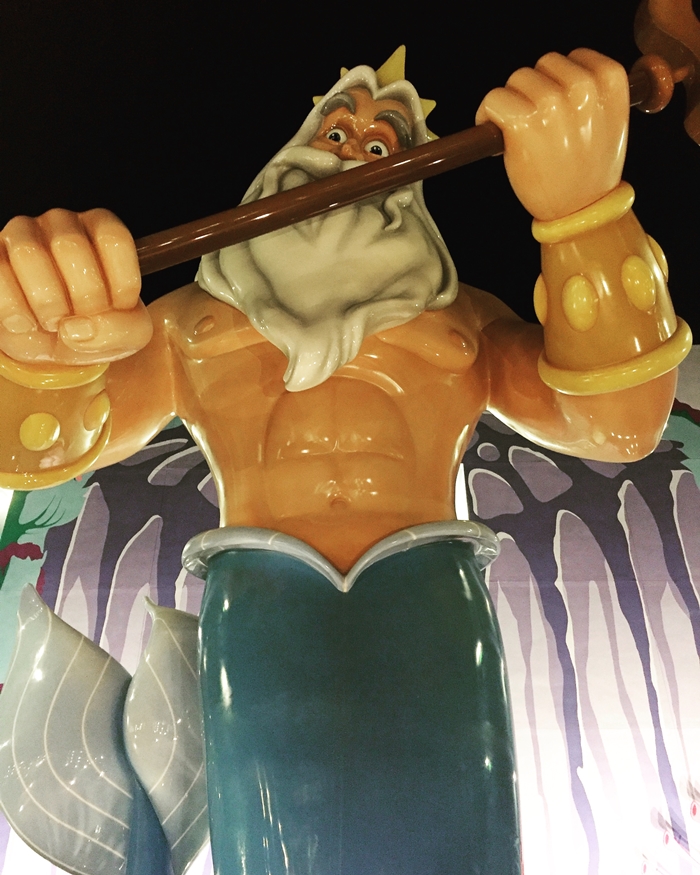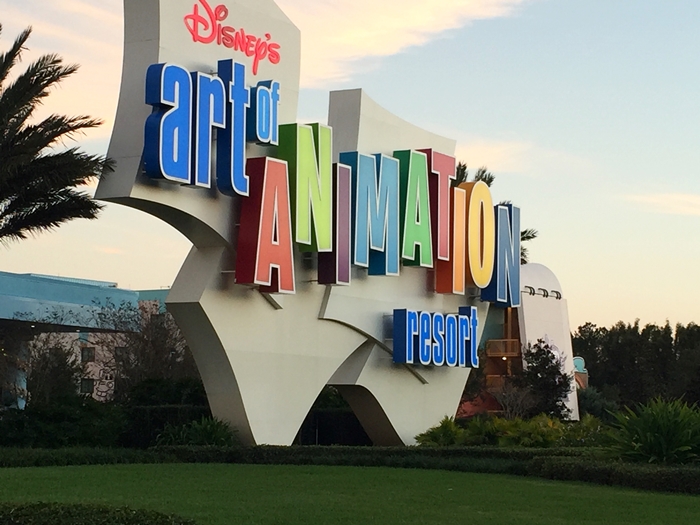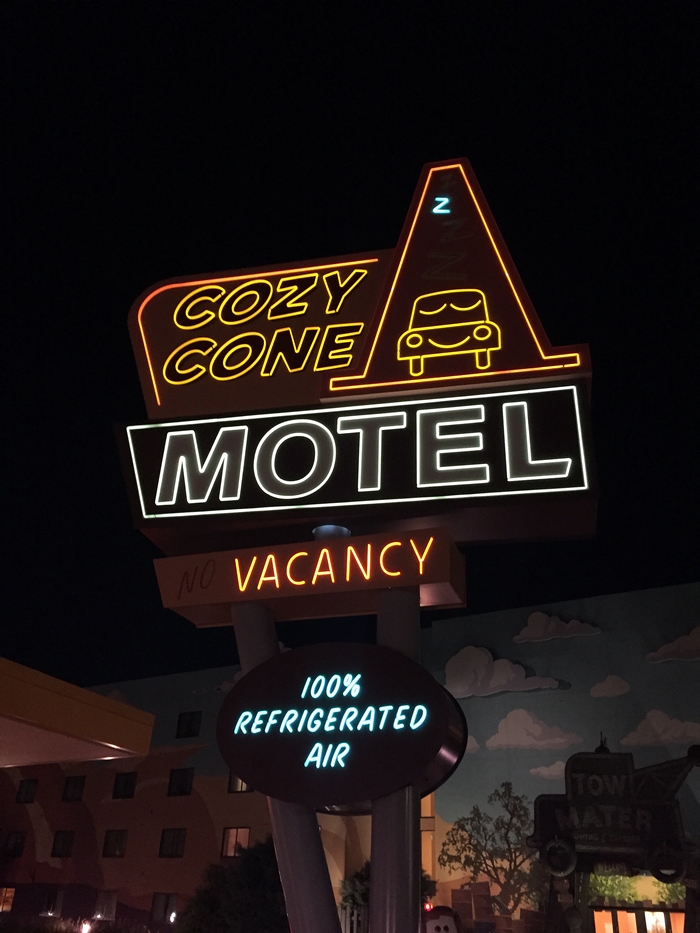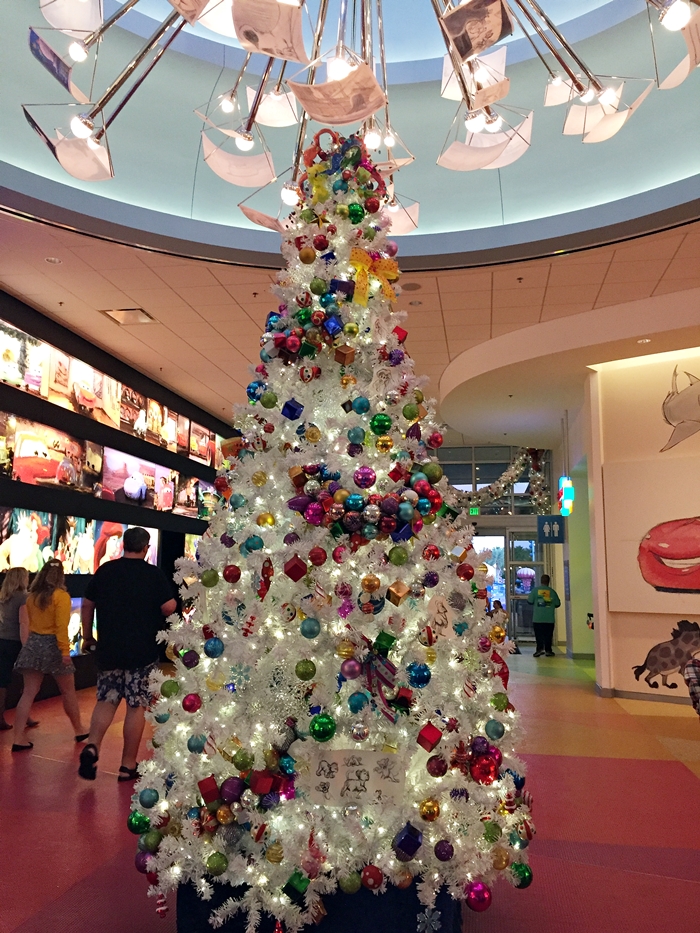 And then we called it a night fairly early, headed back to the campground, and spent the evening playing games and talking about travel memories from the year. Which wasn't a bad substitute for watching fireworks from Fort Wilderness, really.
The next day our plan was to finally make it to Fort Wilderness to explore, spend some time resort hopping and checking out Christmas decorations, and then go to Boma at the Animal Kingdom Lodge for dinner. And this time the plan worked perfectly! We decided to park at Epcot and take the monorail to the Magic Kingdom because I'd read that the Epcot parking lot pretty much never closes for crowds, and we didn't want to chance a repeat of the night before. Plus the monorail at Epcot goes through the park, so it was our chance to get inside of a park if only for a minute.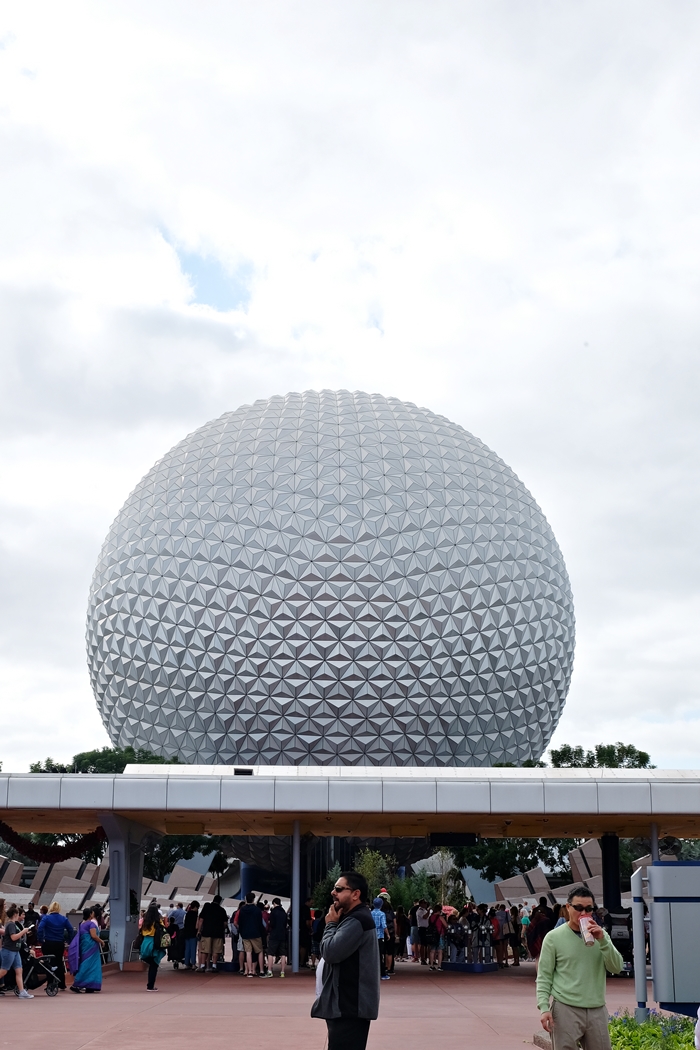 I had a feeling that the monorail would be as impressive to Abe as most of the rides inside the park, and I was right. For weeks afterward, he made regular announcements, monorail style, about doors closing everywhere we went: "Please stand clear of the doors."
Not quite sure yet: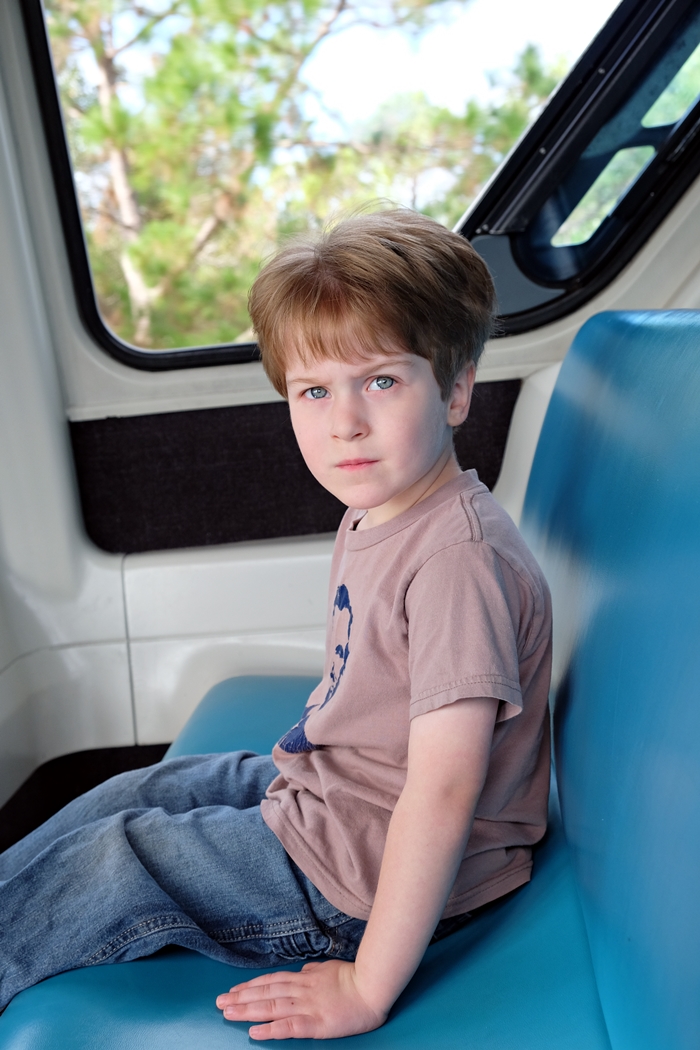 Totally won over: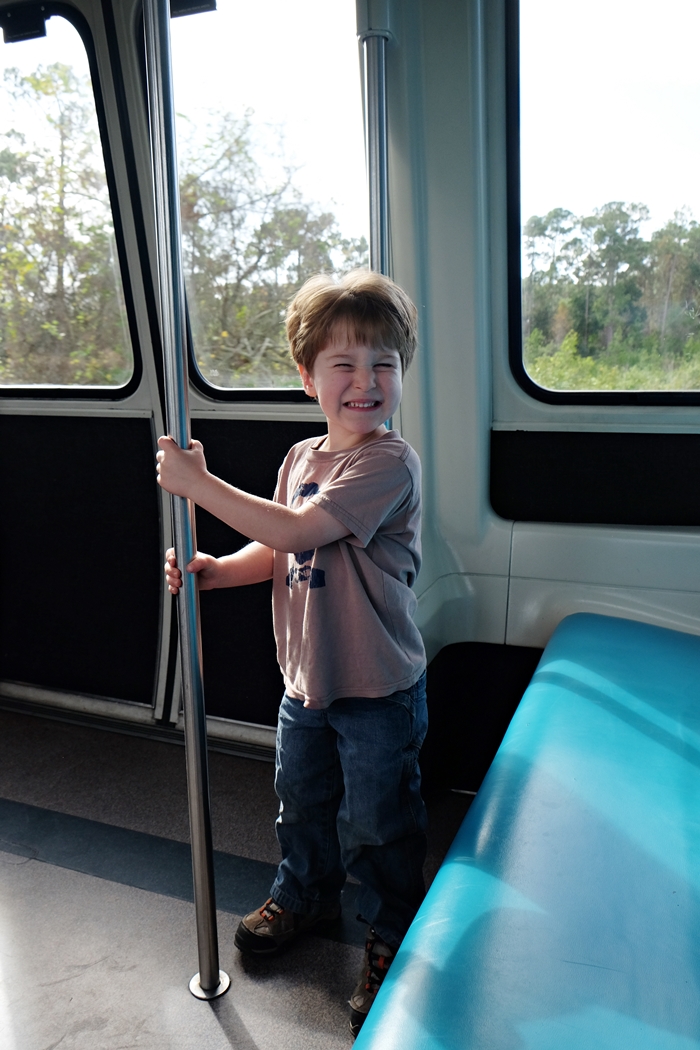 Our transportation plan required two monorails and a boat ride to make it to Fort Wilderness, but since we were thinking of the transportation as part of the fun, this was fine. The parks were no doubt crazy crowded, but our morning transportation that was mostly taking us away from parks wasn't crowded at all. We enjoyed some glimpses of the Magic Kingdom: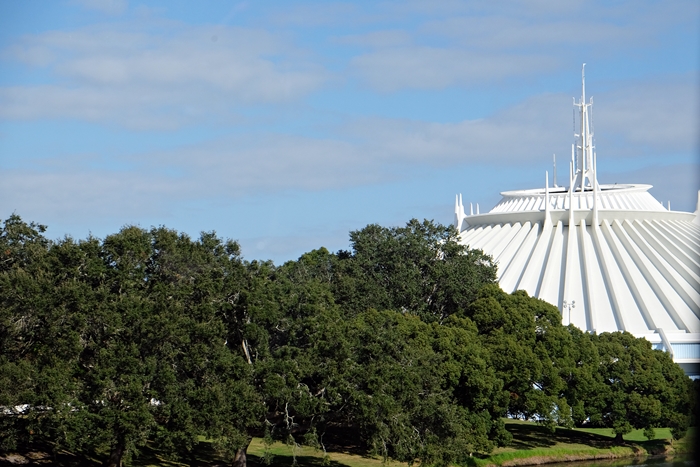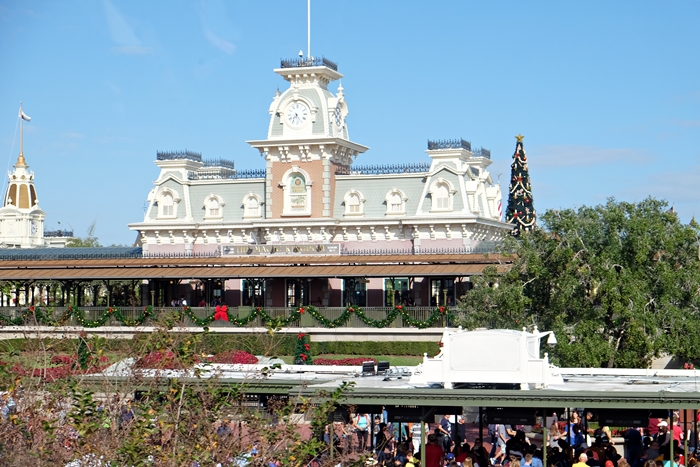 And then had a lovely boat ride to Fort Wilderness: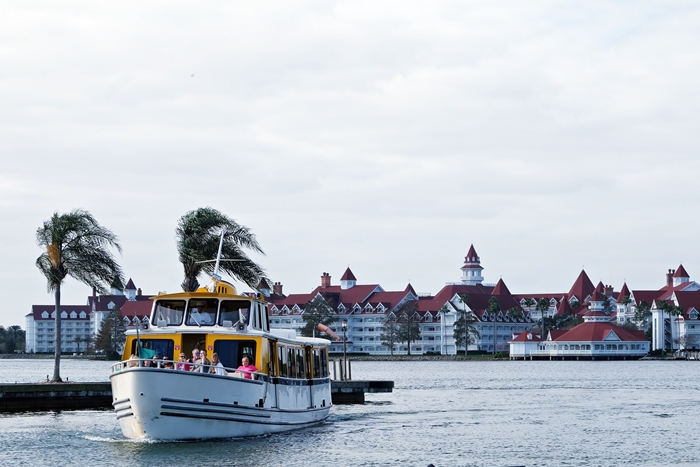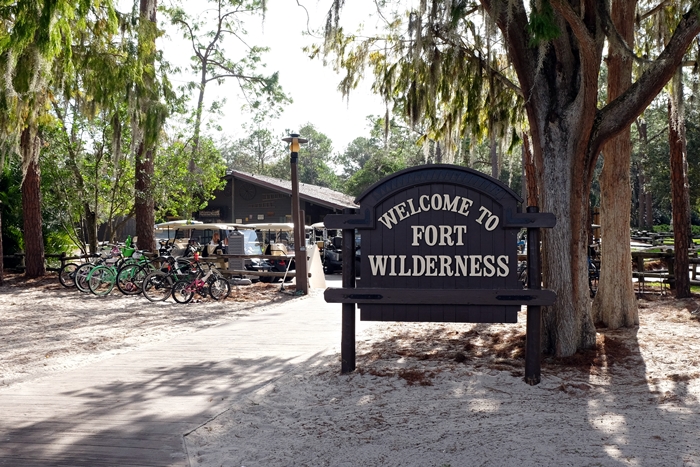 Our primary objectives at Fort Wilderness were getting lunch for all of us and a pony ride for Abe. We headed to P&J's Southern Takeout for the first of those. This is in the same building as the Trail's End buffet, and it serves exactly the same fried chicken, but way cheaper. We spent $35 for the six of us to eat. Granted, Dave at least was being careful to save room for Boma later that night, but I was still amazed. We can't all eat at McDonald's for $35 these days, so I'm rating this a hidden bargain at Disney World. We got the Giddyap and Go 8 piece chicken meal, plus one other 2 piece meal, and it was plenty of food. And yummy, too. There are a number of picnic tables outside to eat at.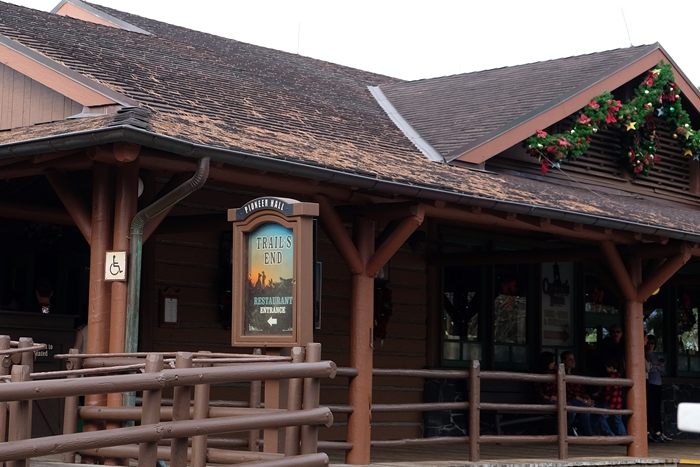 The pony rides are next to the restaurant, and we headed there next. It's $7 (cash only) for a ride, which is another bargain by Disney standards. It's a nice, long ride, too: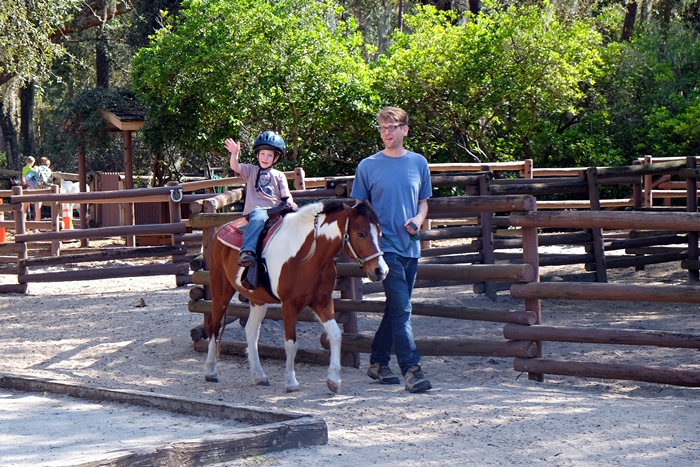 We also checked out the playground (and ran into Keith + his boys from Soulful RV Family), walked around and looked at some campsites to get excited for our December trip, visited the horses who live here, and admired the Christmas decorations: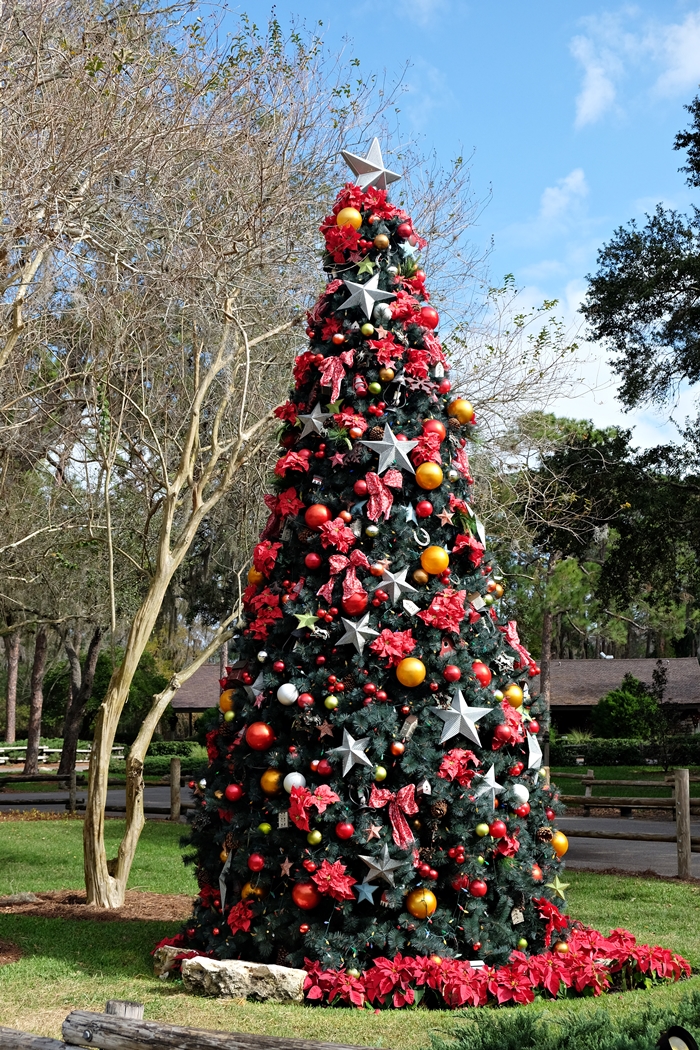 Then we hopped back on the boat and did a little exploring of the monorail resorts and their Christmas decorations (and picked up dole whips at the Polynesian, of course). The Polynesian: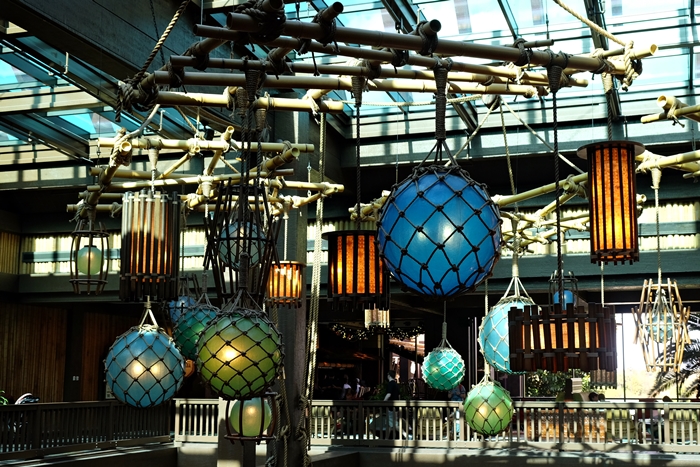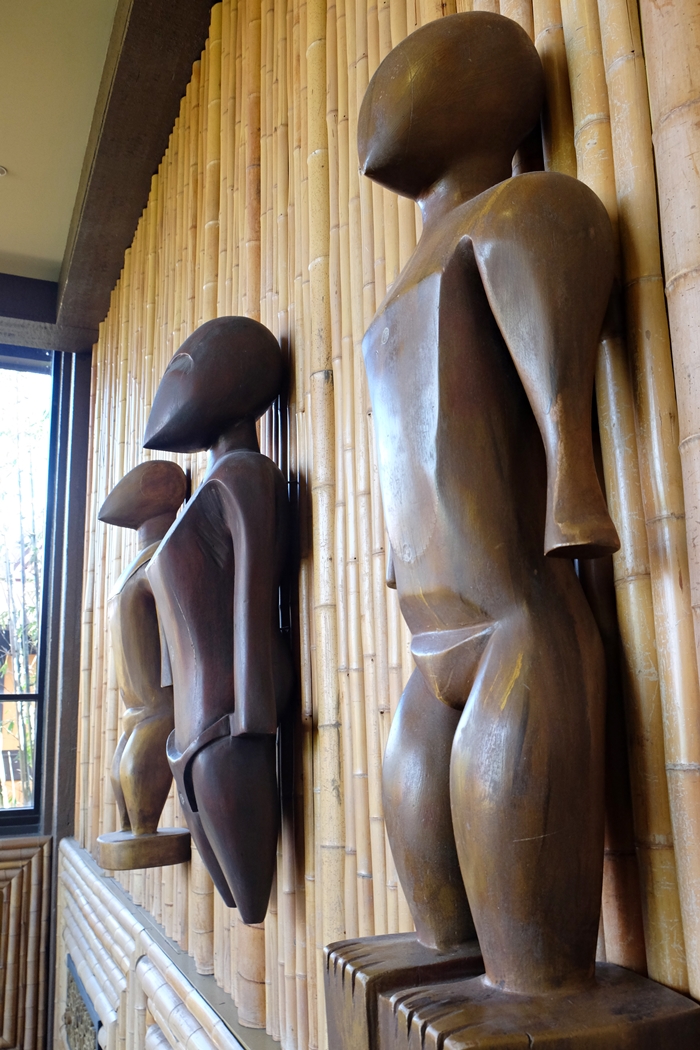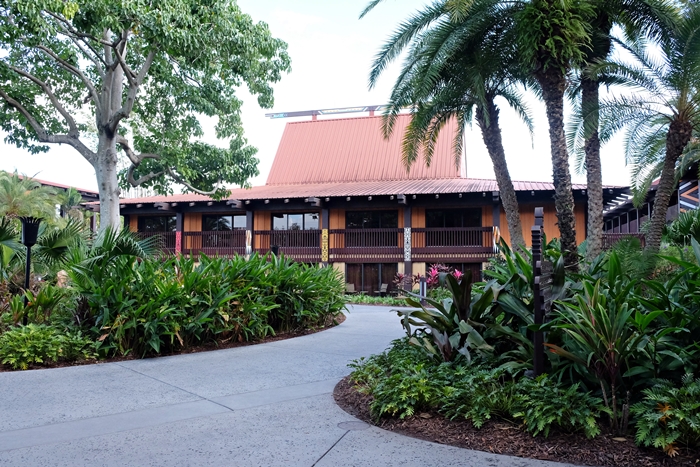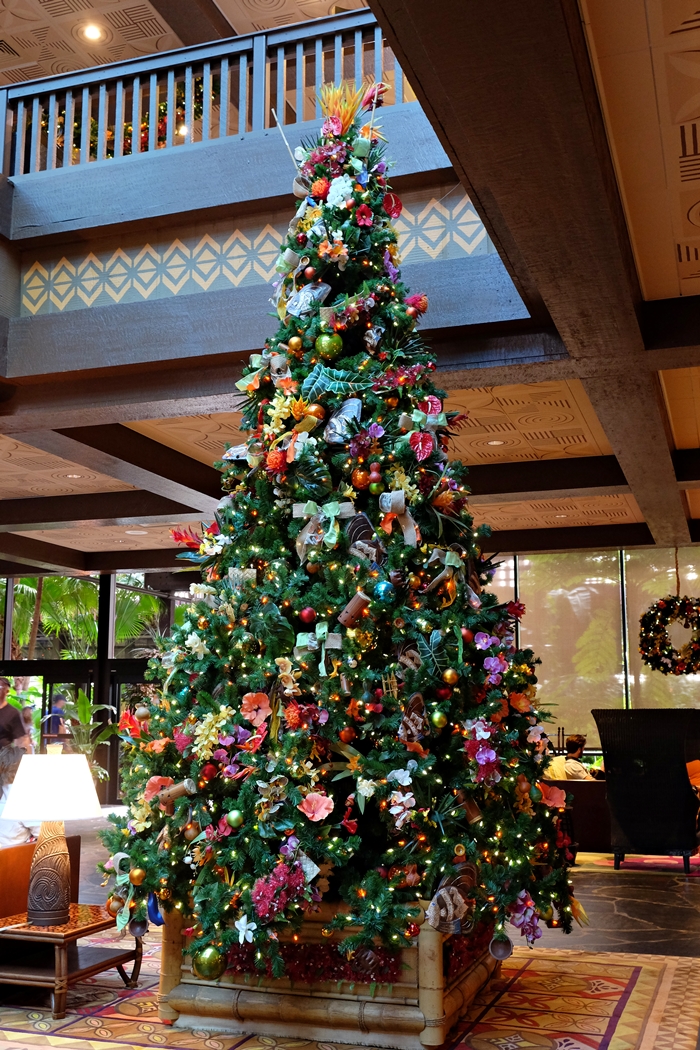 And the Grand Floridian. I'd never set foot in the Grand Floridian before (we've eaten at the Polynesian several times), so that was fun. And FANCY. Especially the life sized gingerbread house: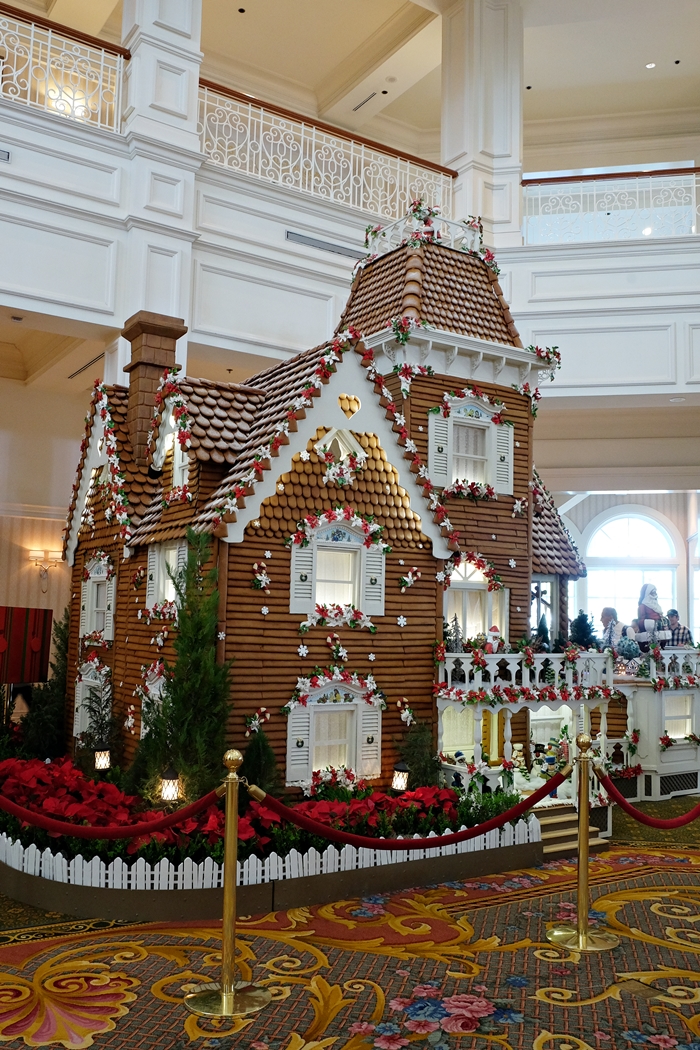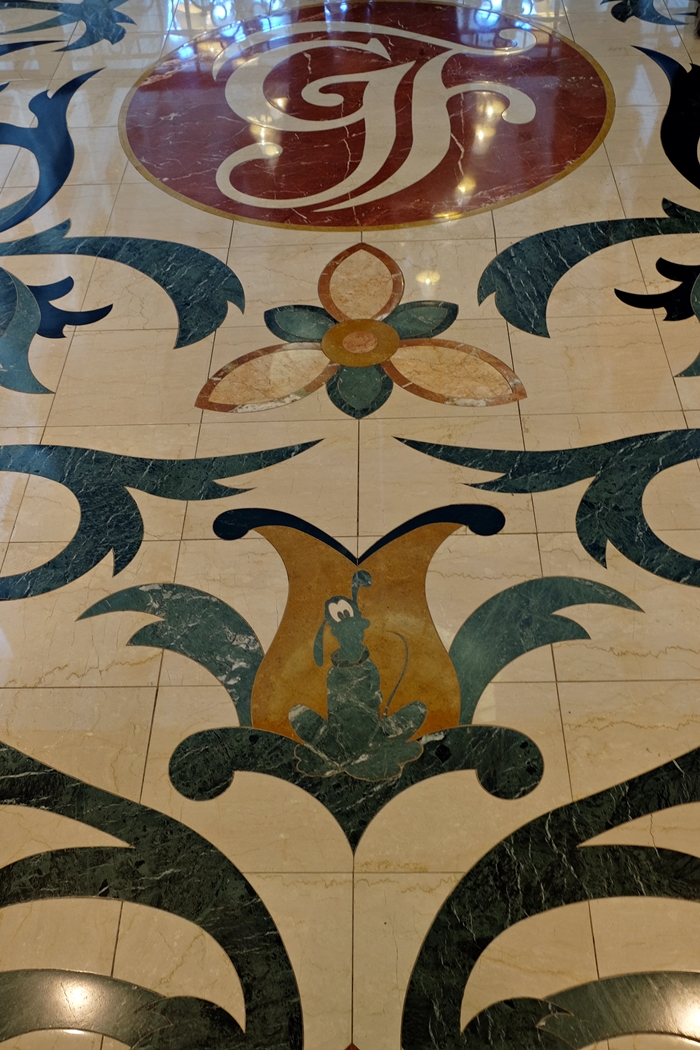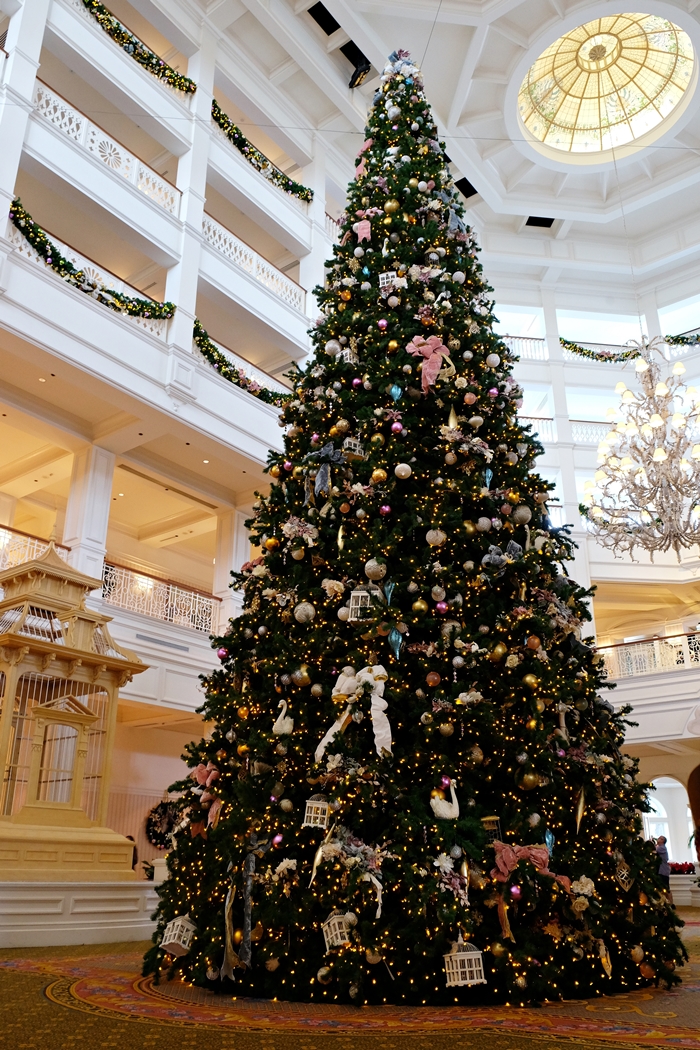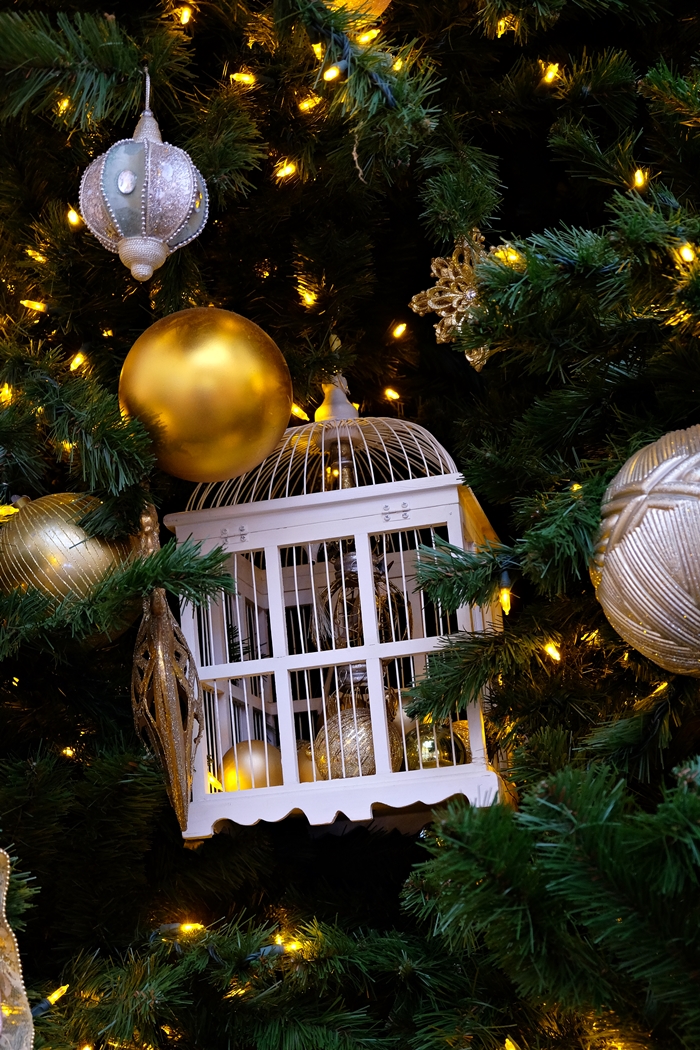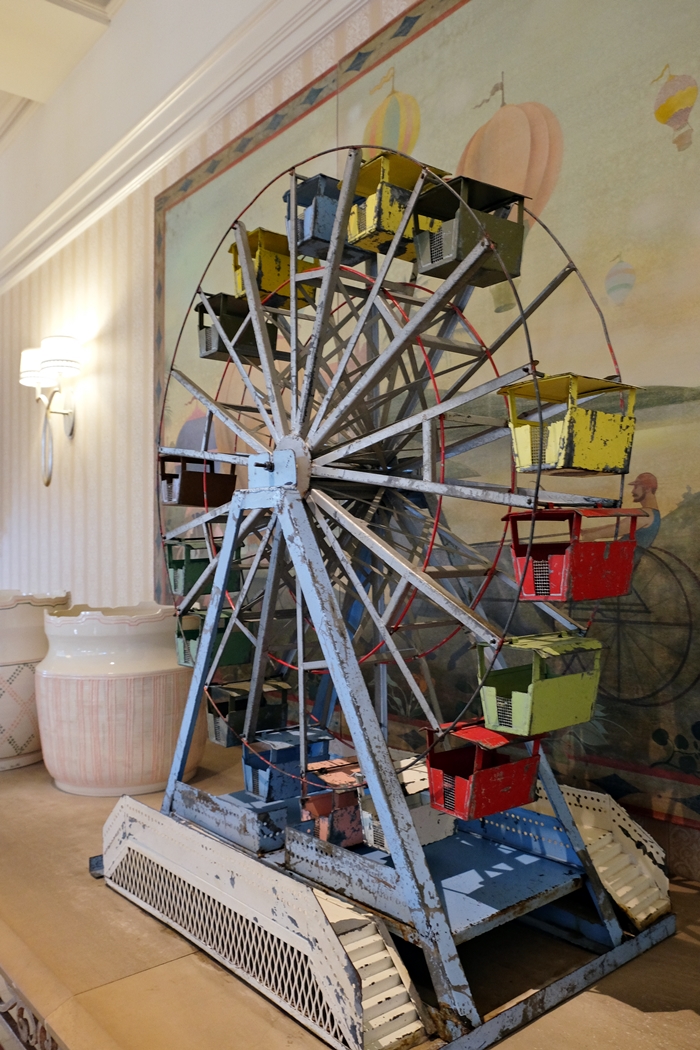 After this, we drove back to the campground so we could feed the dogs and take them for a quick walk before….BOMA!
Boma is a buffet restaurant at the Animal Kingdom Lodge, and it's Dave's favorite restaurant, not just at Disney World, but anywhere. So of course we had to go there. Now. Most of the time when we've been to Disney in years past, we've had free dining. Free dining is a very popular discount that Disney offers during slower times of year; it's not always the best discount you can find….unless you have four giant boys who eat constantly. And it has totally spoiled us for actually paying for Disney restaurants. Our total for dinner at Boma was well over $300. We had a Disney Visa rewards balance (from years of putting Disney vacations on the Disney Visa), so we only paid a fairly small portion that….but, still….ouch! That said, Boma was everything Dave remembered, and he and the boys (minus Abe) did their very best to eat $300 worth of food. Also, while you're waiting for your reservation time, you can see giraffes! (They were also doing a campfire with s'mores while we were there)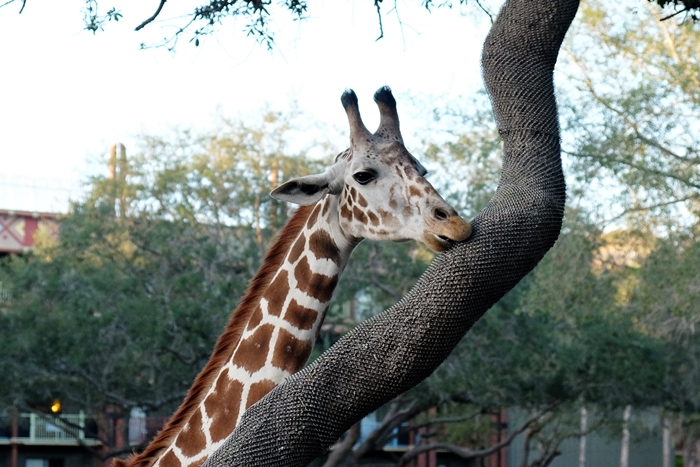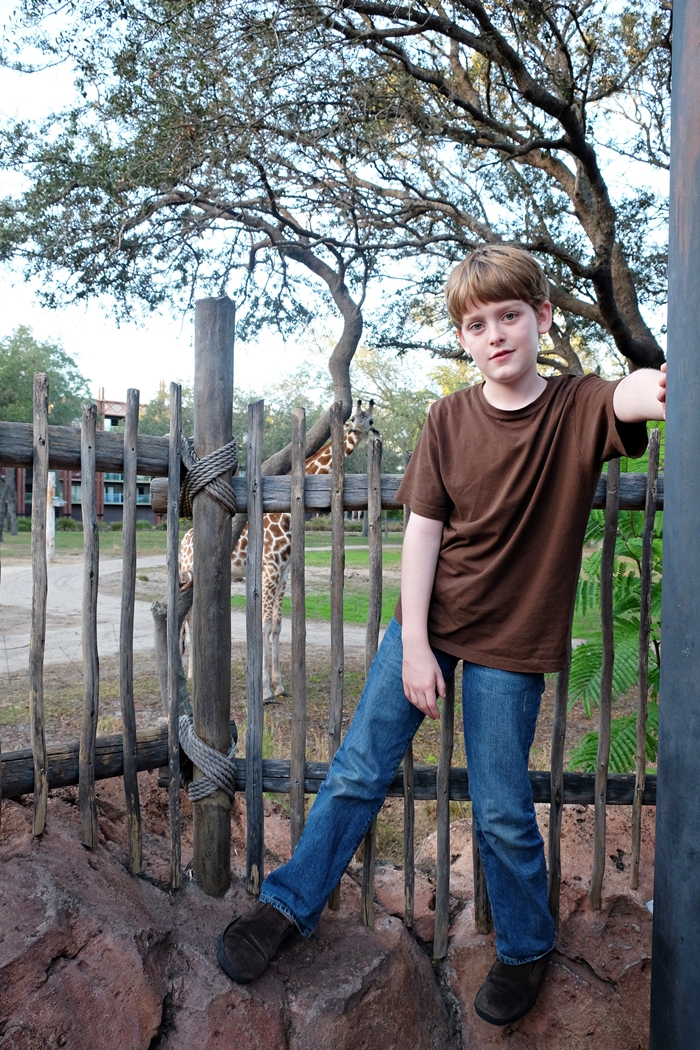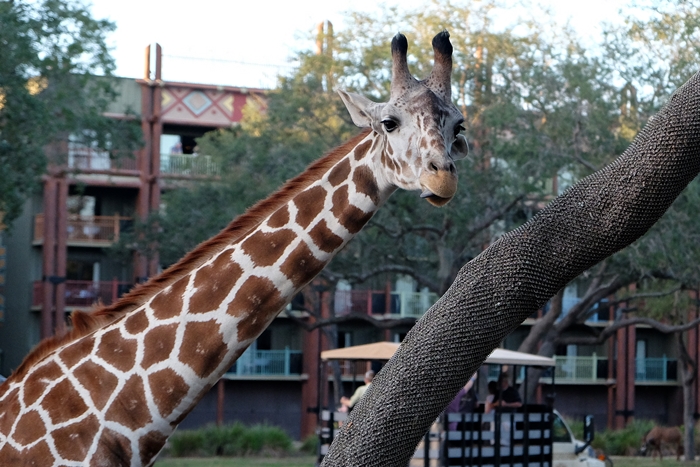 And with that, our short Disney trip was over. Sniff, sniff. I was worried that the kids would be disappointed/grumpy about not going to the parks, but they all had a good time. It did make us all even more excited about our upcoming trip WITH parks. Can't wait!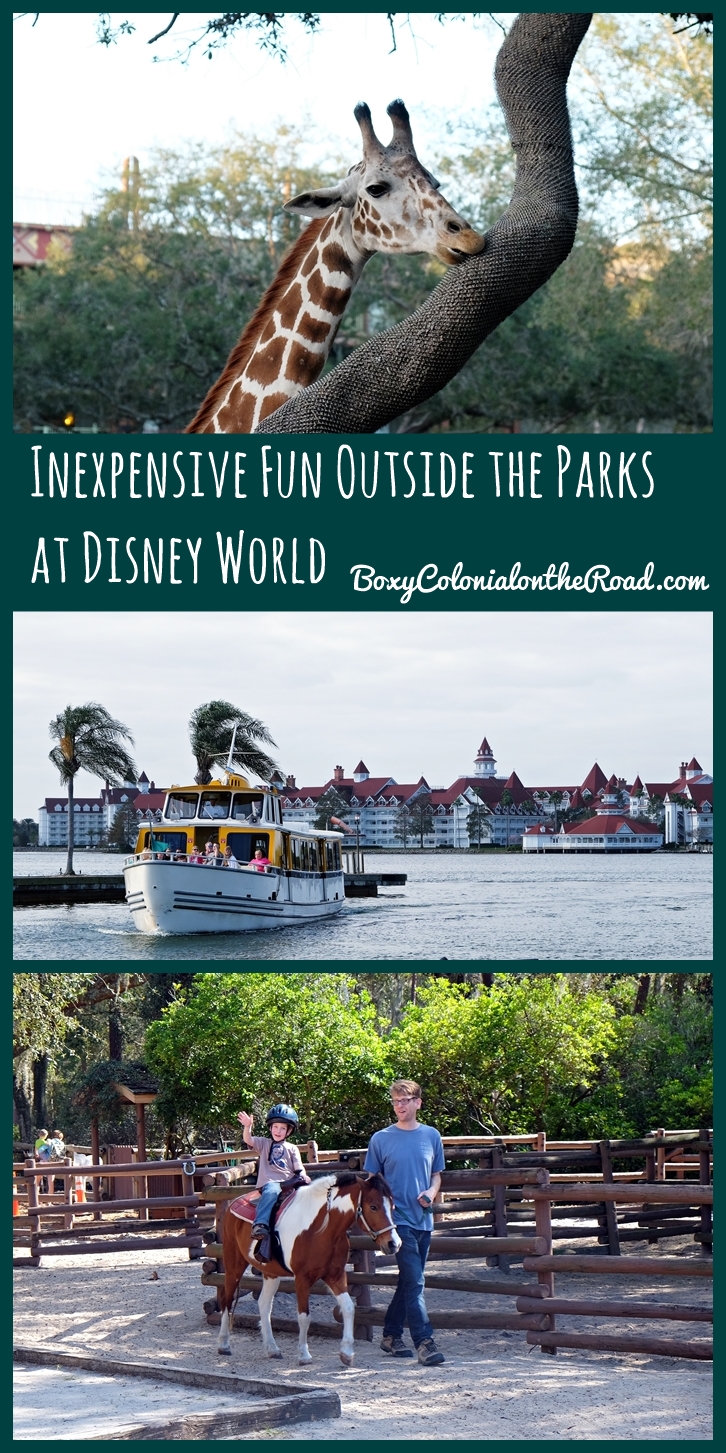 Save