Travel dates: June 1-2, 2017
We weren't supposed to be in Haworth Park, and, in fact, we weren't supposed to be camping in Nebraska at all. We had big plans to hit Topeka next after we left St. Louis…but then our AC's condensation started leaking into the front wall of the trailer, and that's not a good thing, so we rearranged some stuff and made plans to have it checked out at a Camping World in Omaha instead. (I talk about it more here, but Camping World couldn't find anything wrong and the AC worked perfectly for the rest of the trip. Shrug).
And then we planned to stay at Walnut Creek Lake and Recreation Area in Papillon, NE. The campground there has awesome reviews, but it doesn't take reservations. We called as we making the very long (430 miles) drive to see what the availability looked like and were excited when the camp host who answered the  phone told us she would hold a site for us. And then we were very sad when we got to the campground after, which looked quite nice, after 9 or 10 hours of driving, the last stretch of it on some really unpleasant local roads, only be told that there'd been some sort of mix up and there wasn't a site for us after all. They were very apologetic, and said they had tried to call us but somehow had our number written down wrong.
They suggested we drive some more to Bellevue where Haworth Park does take reservations and was showing availability online. So we did. And it ended up being a really pleasant campground and a lovely evening after all that drama.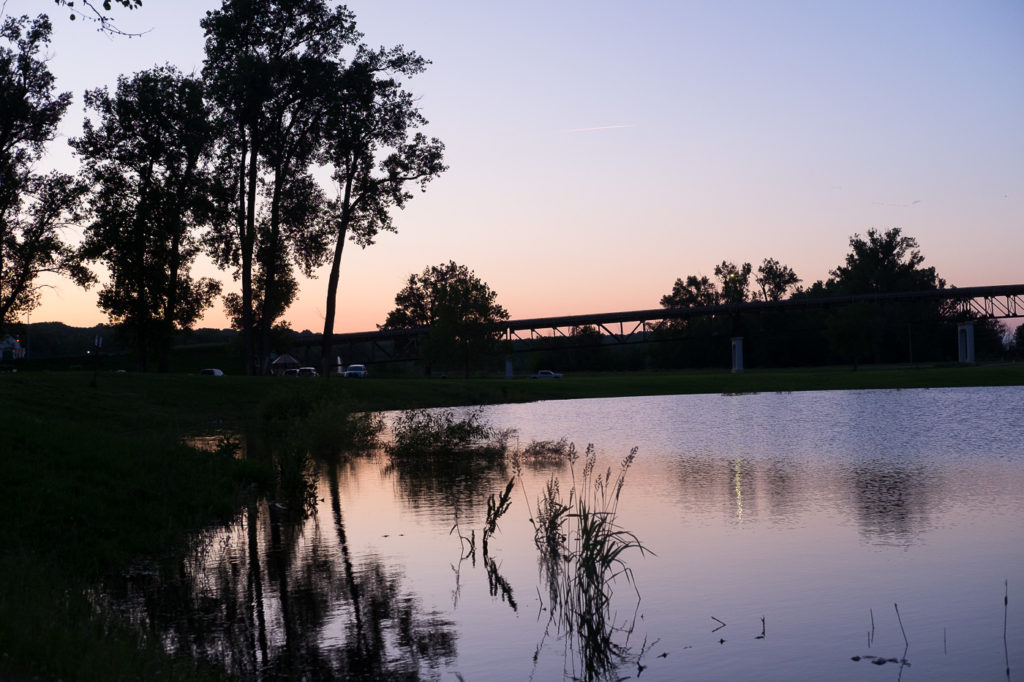 Dave's video about Haworth Park:

Booking and Arrival: this is my biggest complaint about Haworth Park. We tried to book online as we were driving over there, but the system was a little clunky and hard to use and, since I could see there were plenty of sites available, I didn't worry about it. When we got there, there wasn't an office with actual people in it; there was an empty building with a computer kiosk set up for people to check in and pay with. Only it didn't work. So we drove and found the camp host, who told us which sites were available and that we could pick one out then go online again and pay once we were set up. Fortunately, the internet was good here (I think maybe there was even Wifi? At any rate, our Verizon signal was strong), and we managed to get on the site and pay without any more problems. But I think they could use a better system. Most of the sites here are water/electric for a bargain basement $20/night. There are also a few 50 amp sites for $25.
Campsites: It's a pretty big campground with about 100 back in RV sites in 3 separate loops, plus a section for tent camping. We had a lot of sites to choose from, and we picked one that backed up to a big grassy area and one of the two playgrounds.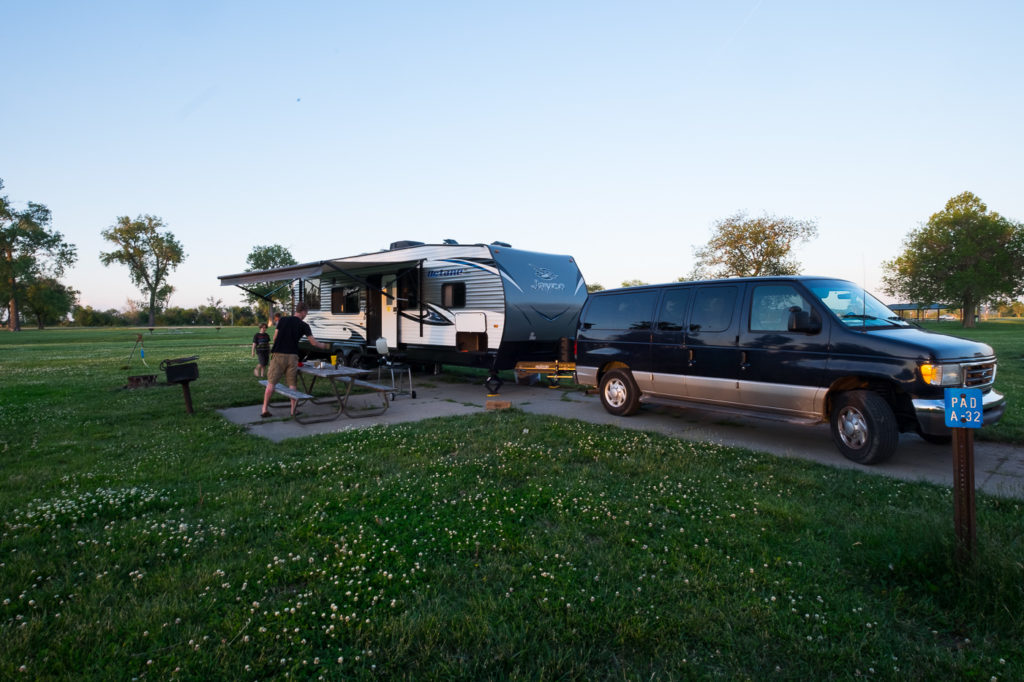 The sites all have concrete pads, and the pads look like they could use a little maintenance/updating, but they were easy to get into with lots of space between sites and room for us to stay hitched up. Some have shade, but ours was out in the open. Each site has a picnic table, fire pit, and charcoal grill.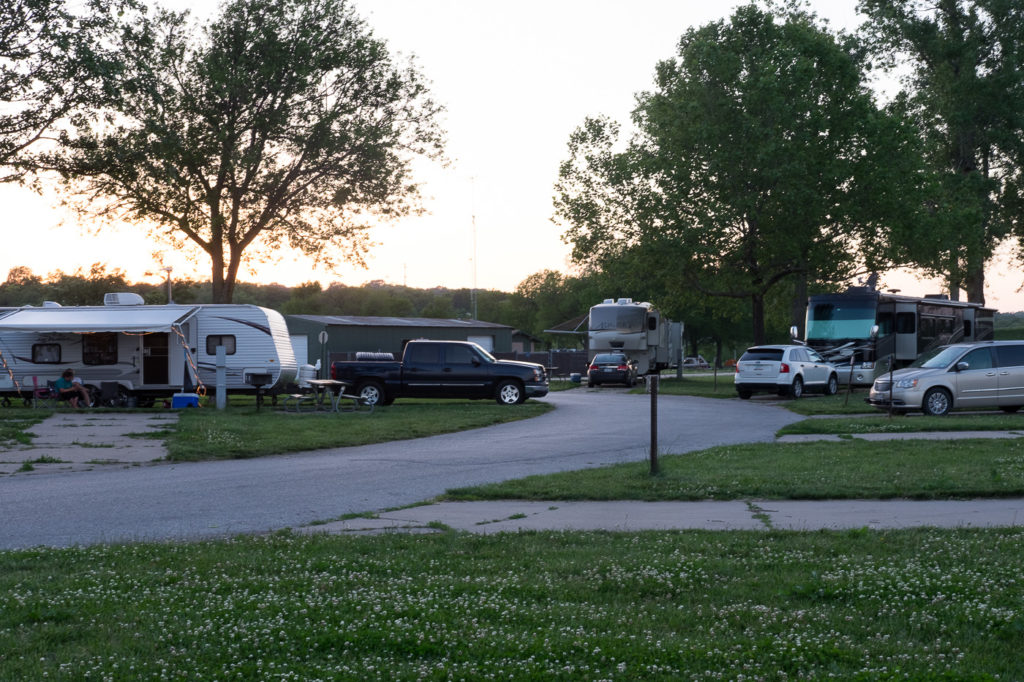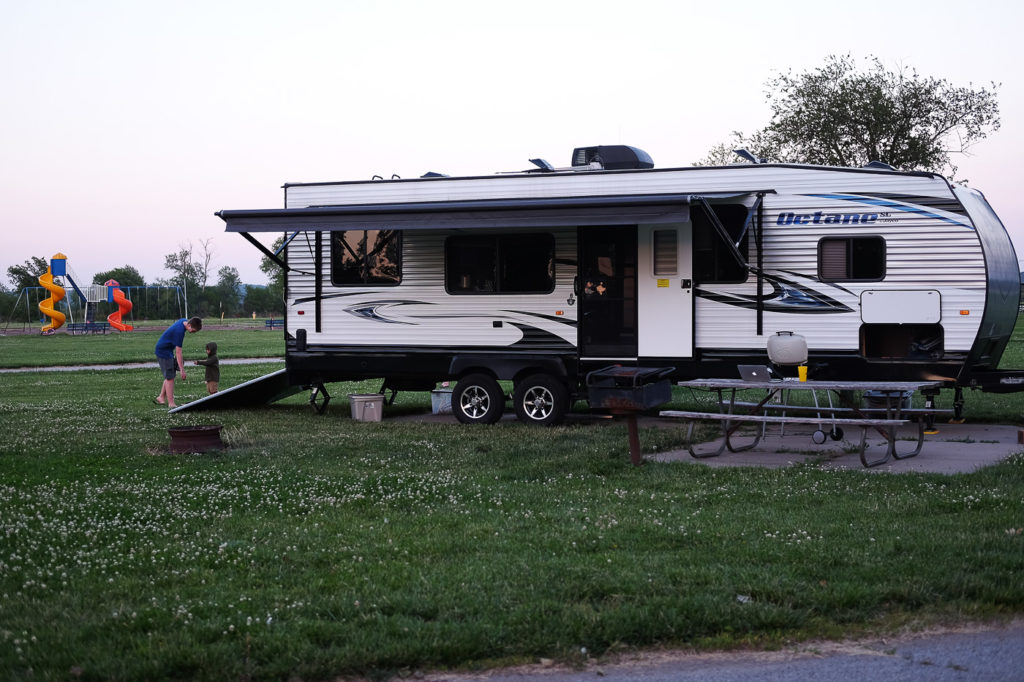 Campground Amenities: I already mentioned the two playground in the park; we checked out both, at Abe's insistence: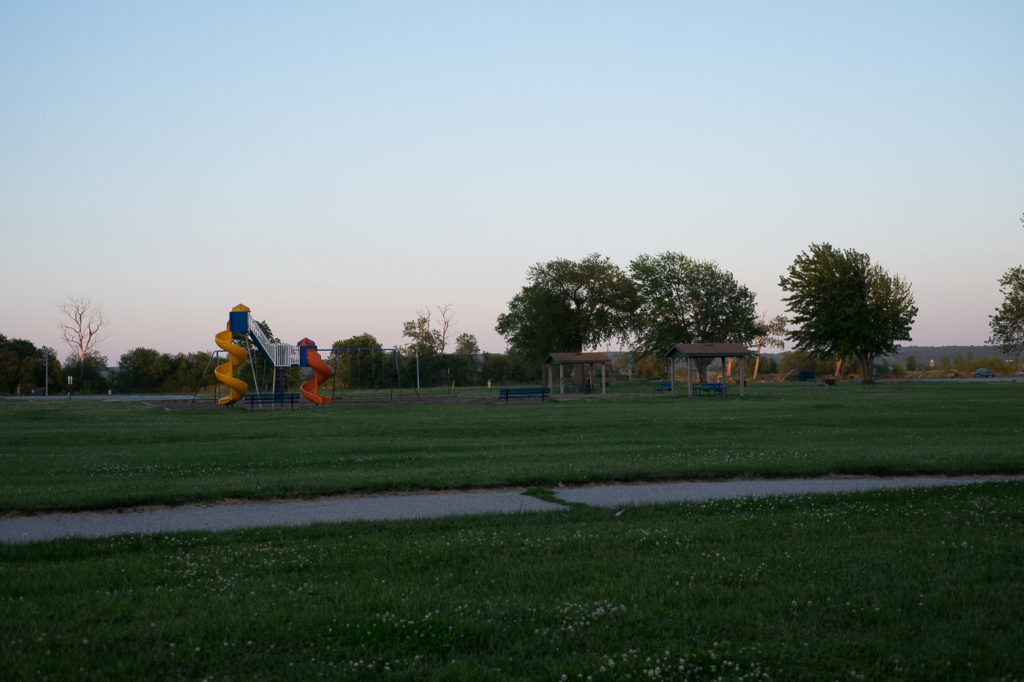 We were only here a night, so we didn't really use the bathhouse, but it looked fine. There's a surprisingly extensive recycling center. There are walking paths and bike paths, and word is you can take the bike path all the way into Omaha if you want to. And the park is right on the Missouri, so we walked over there to check it out and then took a lovely walk around the park.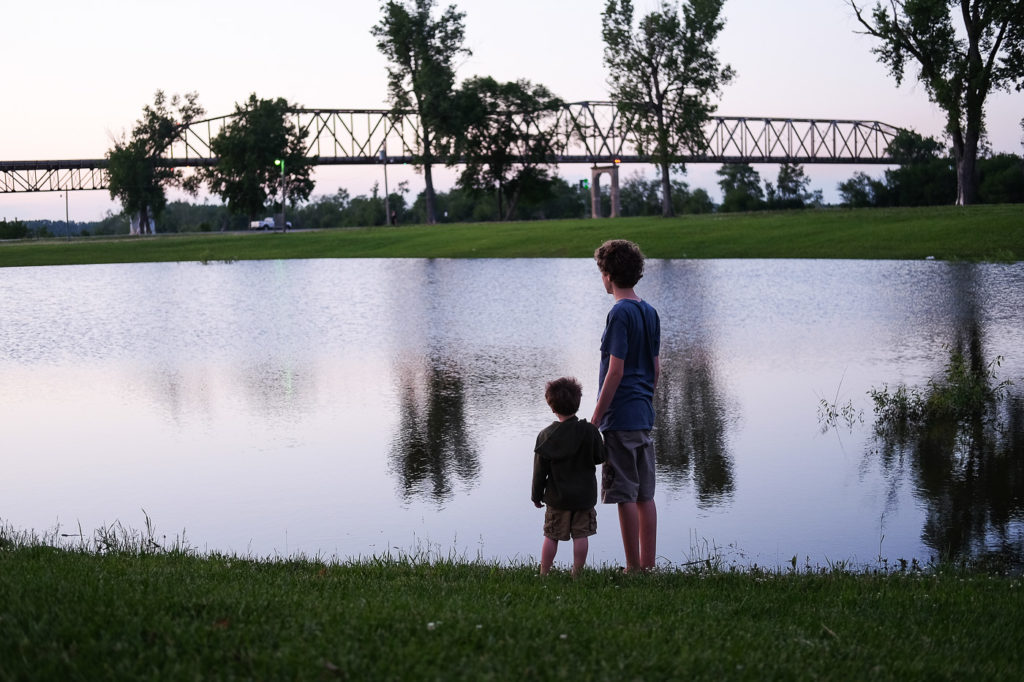 Bathhouse and recycling center: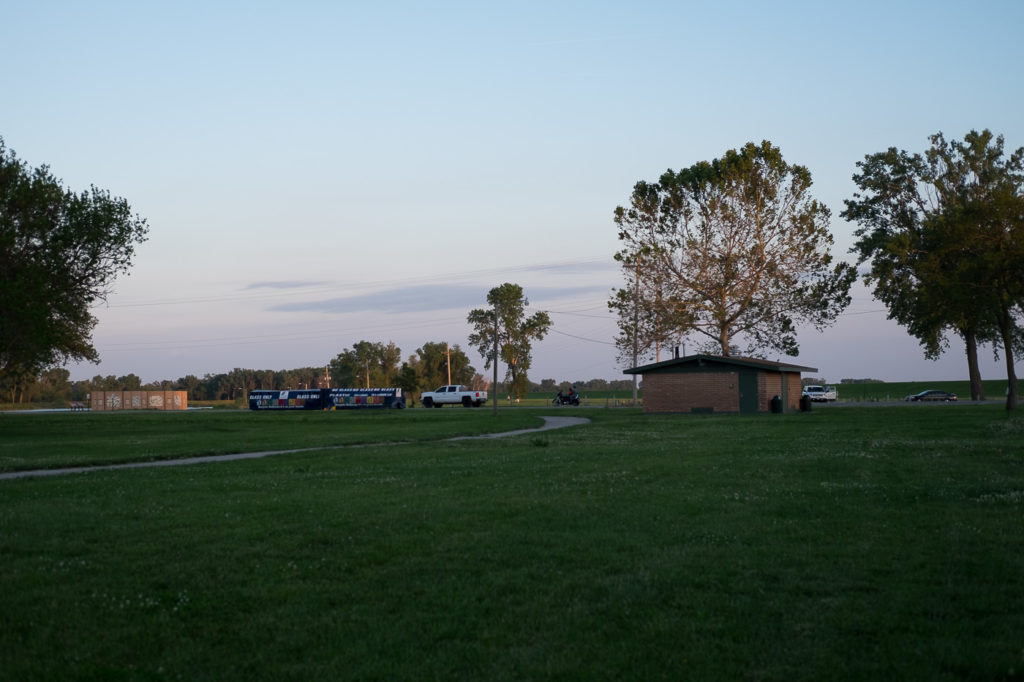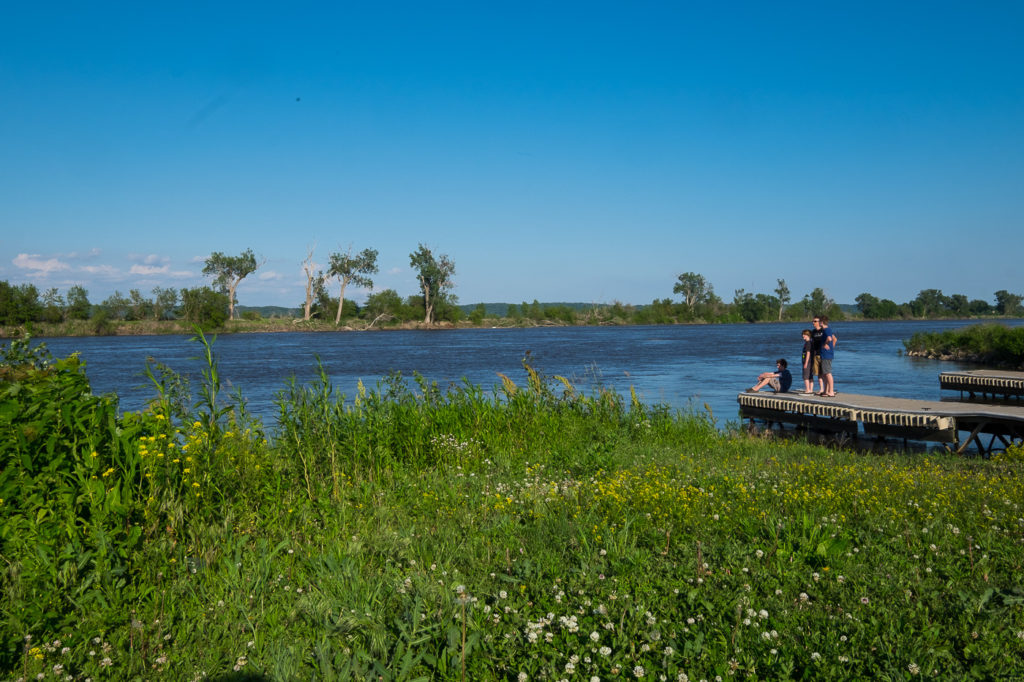 Taking pictures of Ari taking pictures with his new DSLR was one of my favorite things on this trip: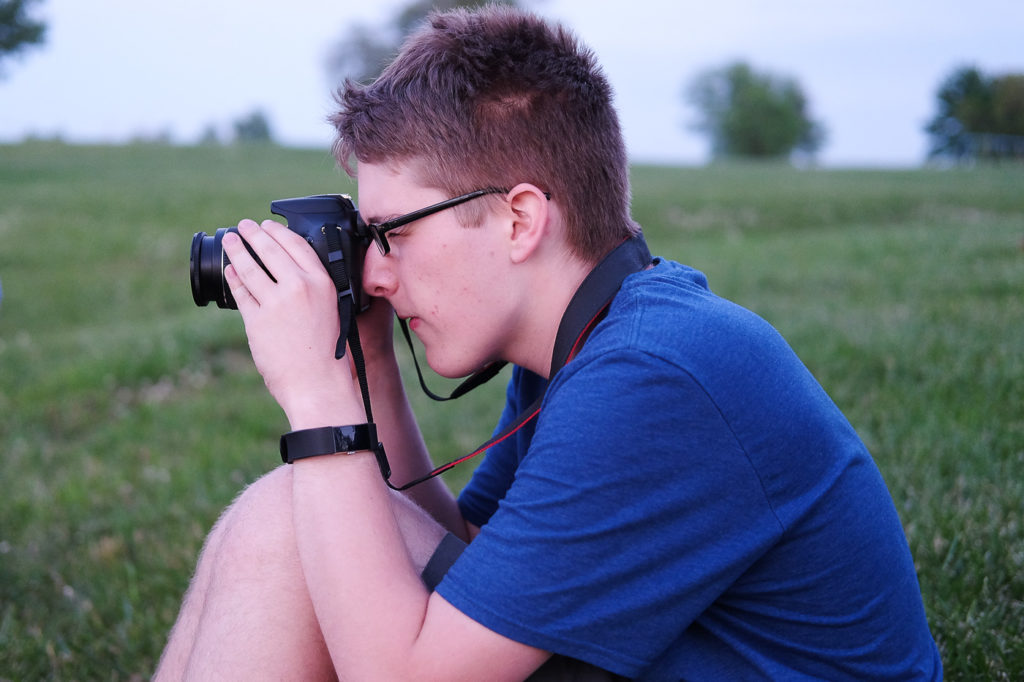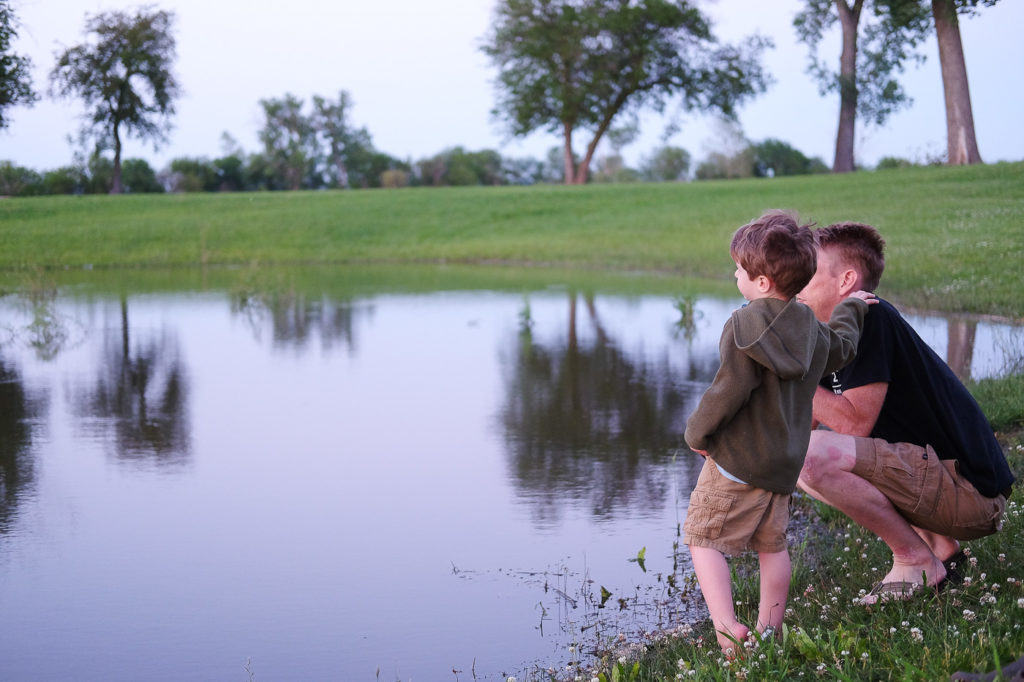 Location: one version of our itinerary had us staying near Omaha for 2 nights and spending a day at the zoo. As it was, we had only one evening here, so we didn't get to check out anything but the park itself. But Haworth Park would be a great base camp for a visit to Omaha; it's just about 20 minutes to downtown.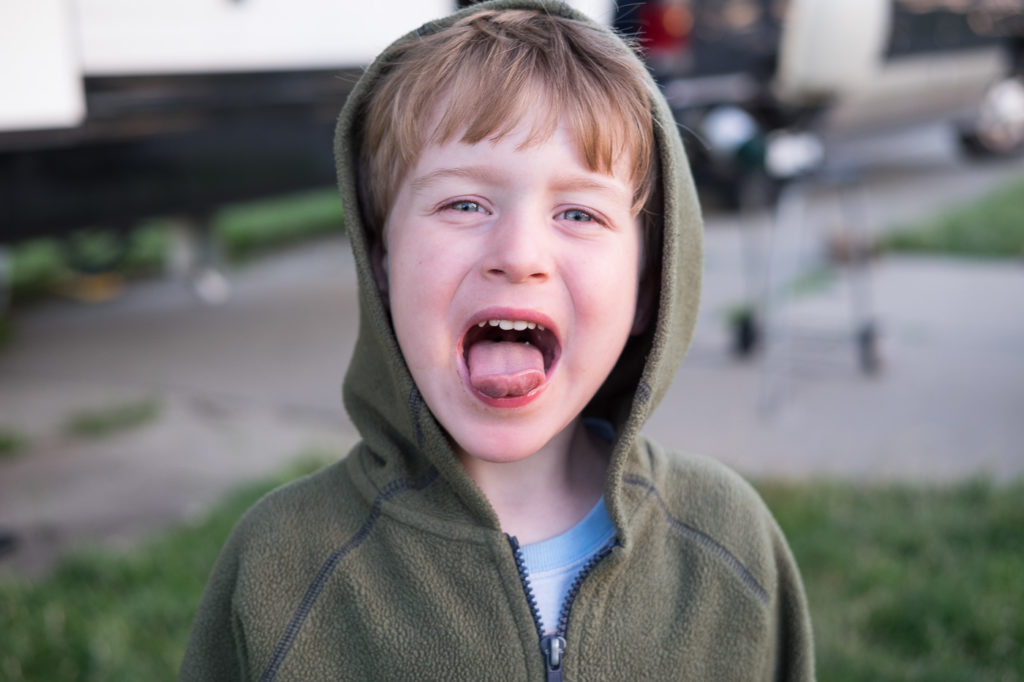 Someday we'll have to make it back when we have time to stay and actually check out Omaha!
maybe you would like to pin this?