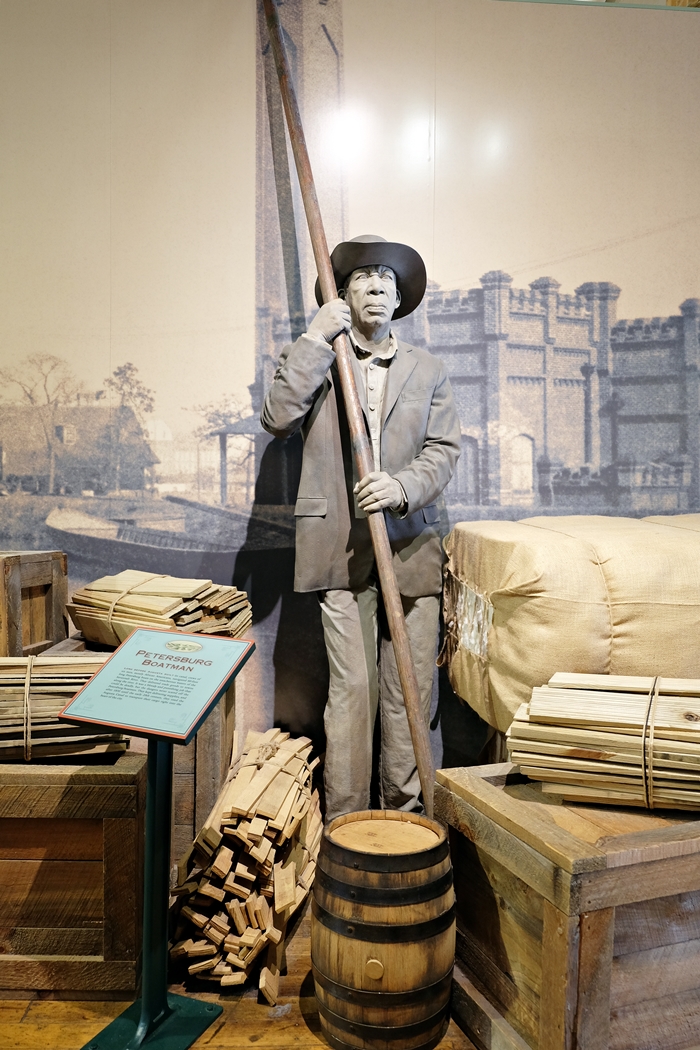 When a lot of people think of Augusta, Georgia, they think of golf, specifically the Masters' Tournament that's held in Augusta every spring. We pretty much never think about golf in any capacity, though, so when we decided to spend a weekend checking out Augusta, we were in it for canal boat tours and president houses, for these are the sorts of things we very much enjoy. We ended up finding that Augusta has EVEN MORE going for it, too–more than enough for to fill the long weekend we spent there kicking off the spring RVing season.
So in this post I'll give a run down of all the stuff we packed in to our two full days, and then I'll end with a list of some things that we wanted to get to but didn't have time for. Because I made a big list.
Augusta is about 150 miles east of Atlanta, which means a little farther than that from us. And the sad thing about weekend trips for us is that most any trips south, east, or west mean dealing with really awful traffic. So the drive HOME was around 3 hours, but the drive there was a good bit longer.
Canal Discovery Center: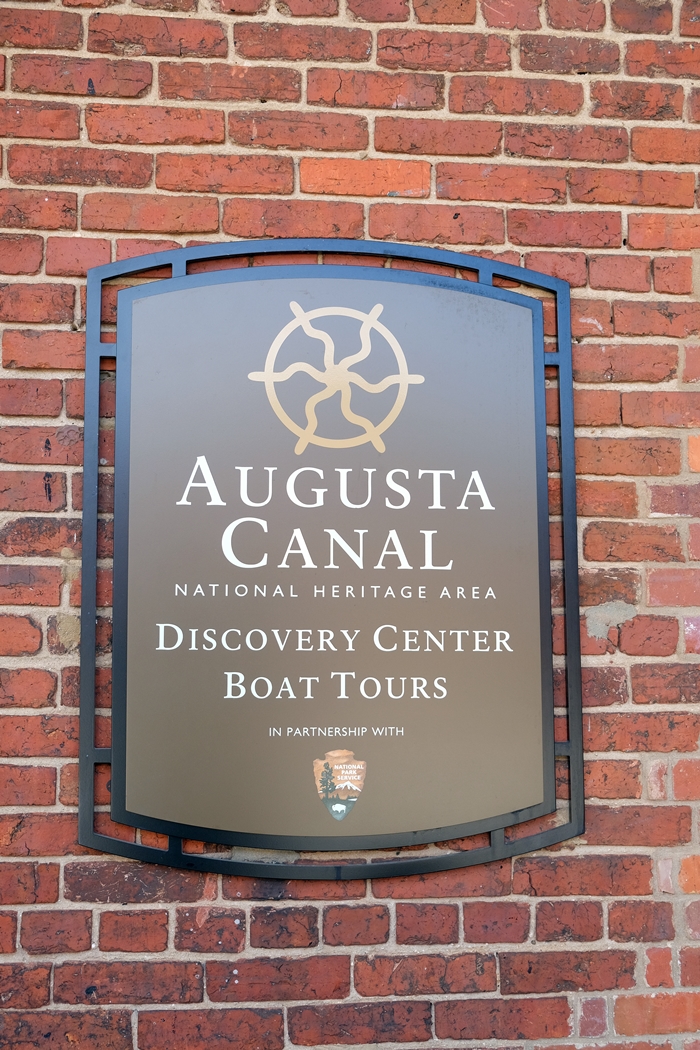 So, honestly? When I found out you could find The Remains of Industry in Augusta, I signed us right up for a visit. That's kind of our thing. The remains of industry in Augusta take the form of a canal that was built in the 19th century to provide power, water, and transportation to the city, and, while the heyday of the canal powering massive factories is over, it still provides water to the city and power for the old factory building that houses the Canal Discovery Center and a number of businesses and apartments.
The canal was designated a National Heritage Area in 1996, and now it's operated in partnership with the National Parks Service. There are a number of sites to explore and things to do in and around the canal; we started with the Discovery Center, a really impressively done and engaging museum that details the history of the canal.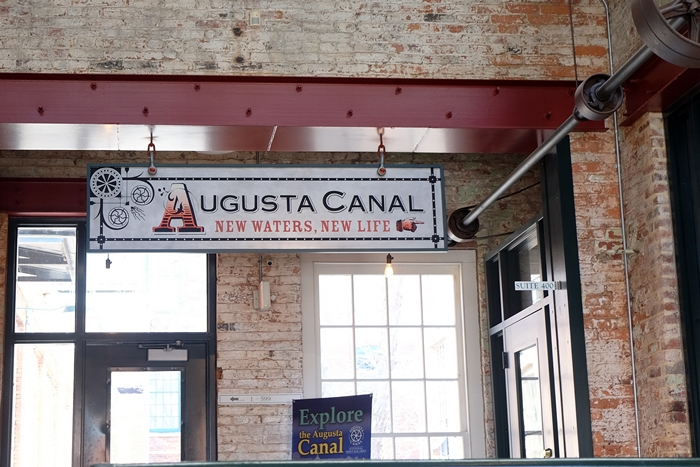 Admission to the museum is $6 for adults and $4 for students and seniors….or free with a boat tour, which we'll get to next. There's a ten minute film about the history of the canal and then exhibits, many of them hands-on about the history and workings of the canal.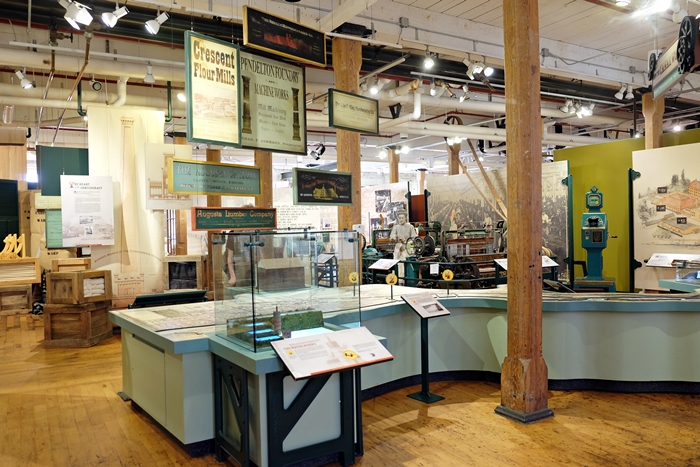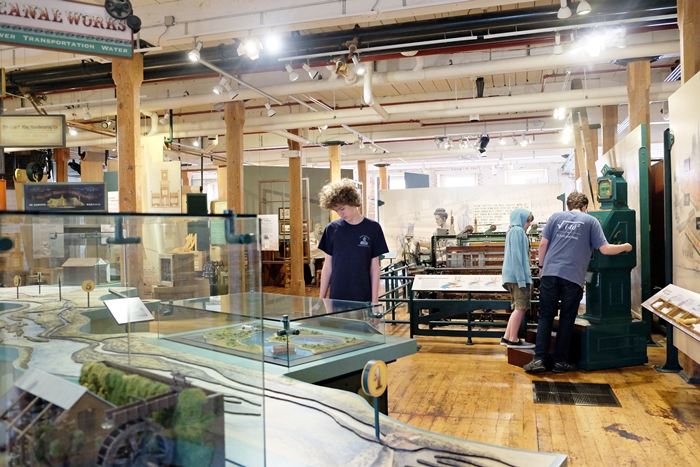 They say to give yourself at least thirty minutes to check out the museum either before or after a boat tour; we had about an hour, and it was definitely not too much time. There's a lot to see.
This nice statue lady is showing us what it was like to work in one of the textile factories: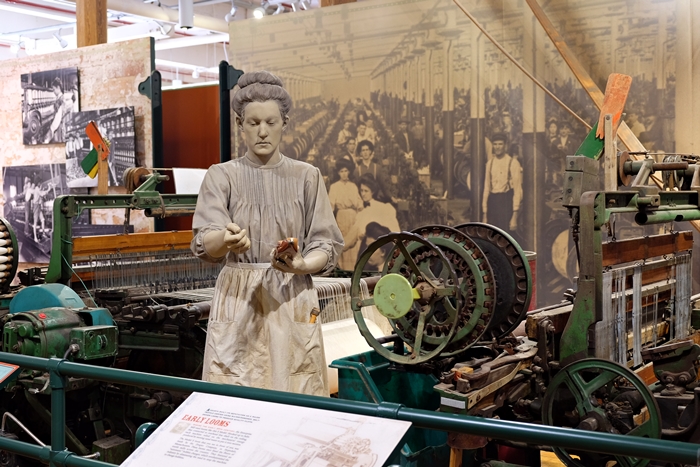 I appreciated that the discovery center gave an honest look into the good and bad parts of the canal's history and dealt extensively with the often poor working conditions in the factories and with labor disputes. Here's one of the hands-on activities….there's a timer to see if you could set up these bobbins as fast as the factory workers were required to. And then it invites you to imagine doing it over and over again for hours:
They have a glassed over place in the floor so that you can see one of the enormous pipes below. And pose with a recreation of one: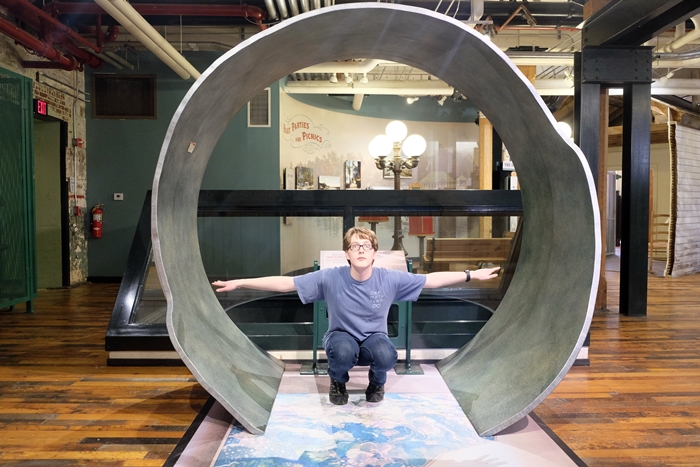 Abe's checking out some postcards in the exhibit about recreational areas along the canal: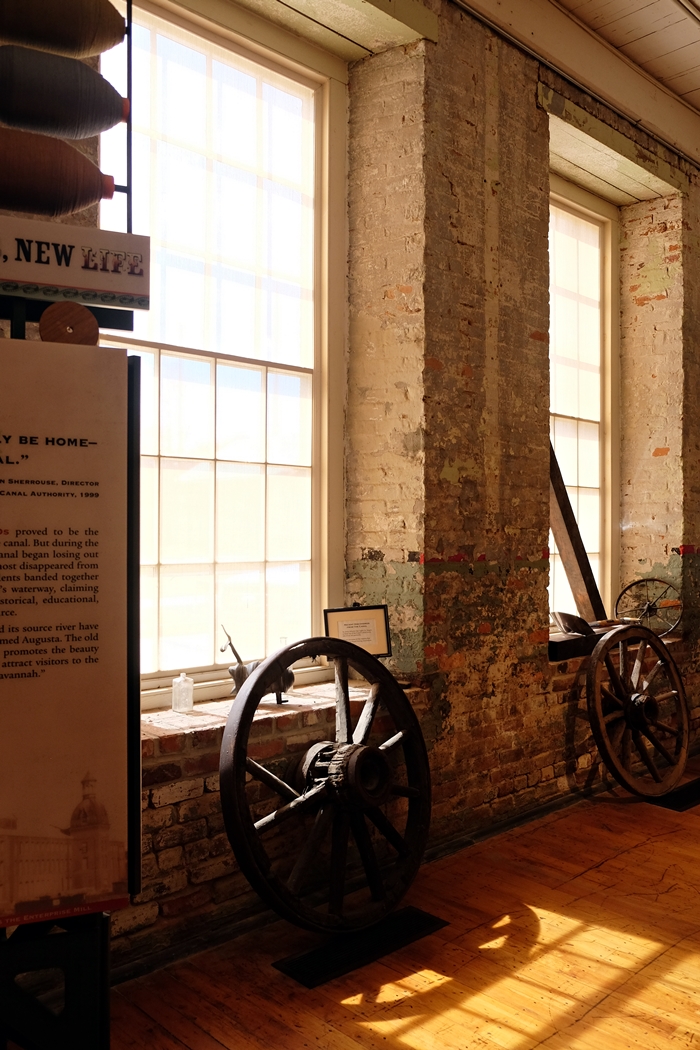 Canal Boat Tour: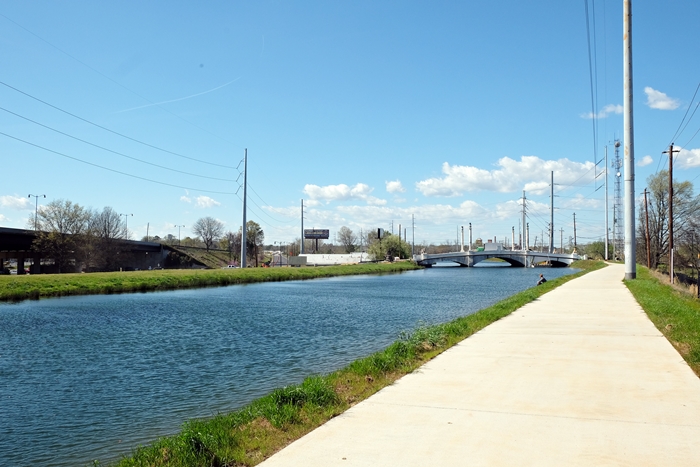 After we checked out the Canal Discovery Center, we headed out to the actual canal for a boat tour. There are several different tours to choose from, and the website lays it all out for you. Our tour focused on Civil War history, which worked out well for us since the older kids are studying US history this year, but they also offer a more general tour that covers history and also wildlife in the area. Either of these tours are $13.75 for adults and $11.75 for students 4 and up and for seniors (and this includes admission to the Canal Discovery Center). They also have a three hour sunset cruise once a month in the warmer months that travels the entire length of the canal. And, most intriguing to Dave, they have music cruises on Friday nights in April, May, and June, with live music right on the boat (and you can bring your own snacks and drinks (including alcohol) on those cruises.
Imagine a band right there in the front of the boat: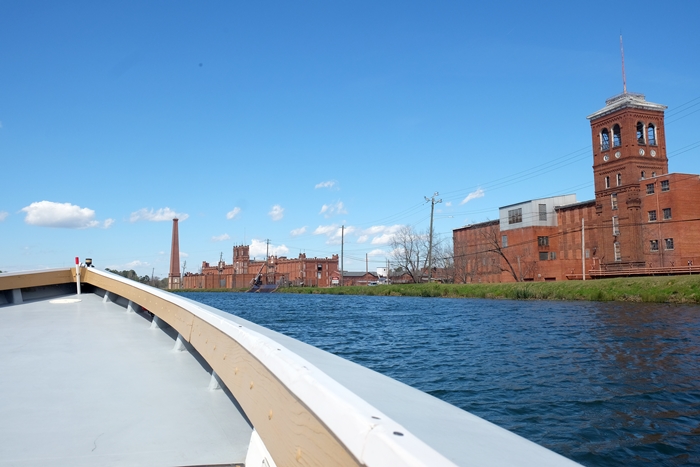 A few things to note about the boat tours. The boats are uncovered. They say on the website that they have umbrellas available if it starts raining. But you're on your own when it's sunny and hot. So dress for the weather, bring sunscreen and hats and all that. Personally, I'm not a big fan of Georgia weather in July, so if I were visiting then I'd be looking at one of the evening cruises. The regular tours are right at an hour, so a good length to hold the interest of younger siblings who are, perhaps, NOT as interested in Civil War history and are just in it for the boat ride. Abe did get a little grumpy, but this was our last activity on a pretty busy day, so I think he was just tired.
I thought I was going to get a lot of great pictures from the boat, but the sides were surprisingly high. Which is good when you have your four year old with you and would rather he not fall in, but not ideal for photography.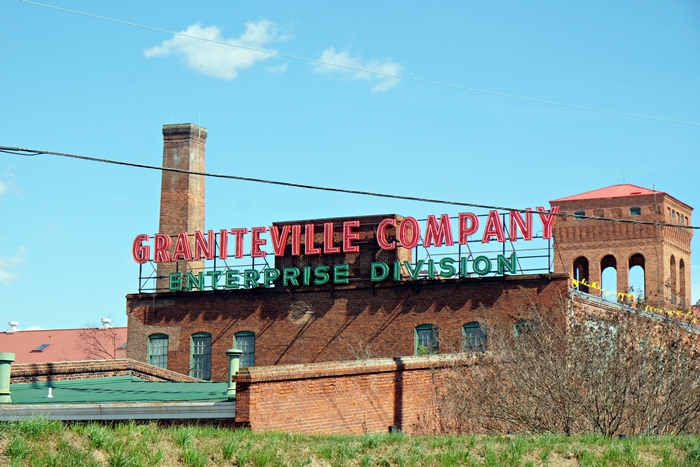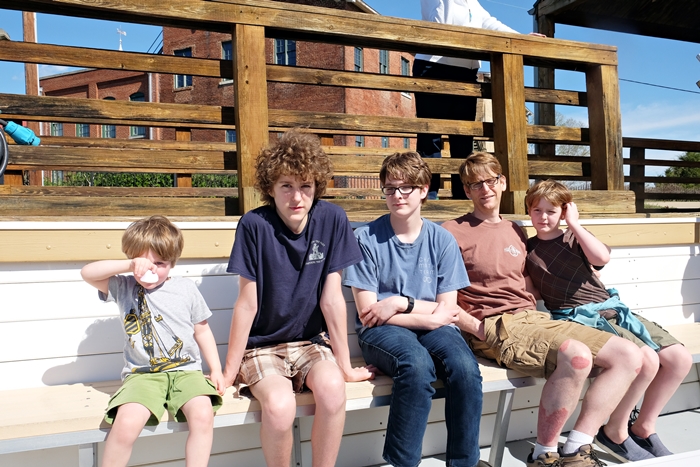 Savannah Rapids Park: If you haven't gotten your fill yet of canal-related fun, you can head a bit out of town to see the headgates at Savannah Rapids Park. This is where the river and the canal split apart and you can see the old locks that used to allow boats into the canal.
There's a small visitors center here with some exhibits about the canal: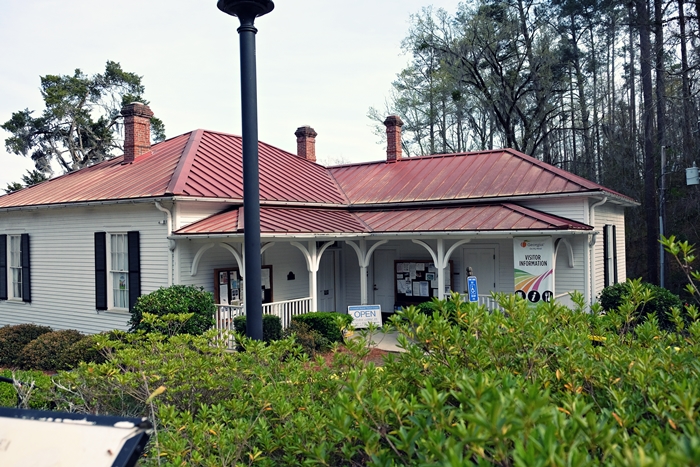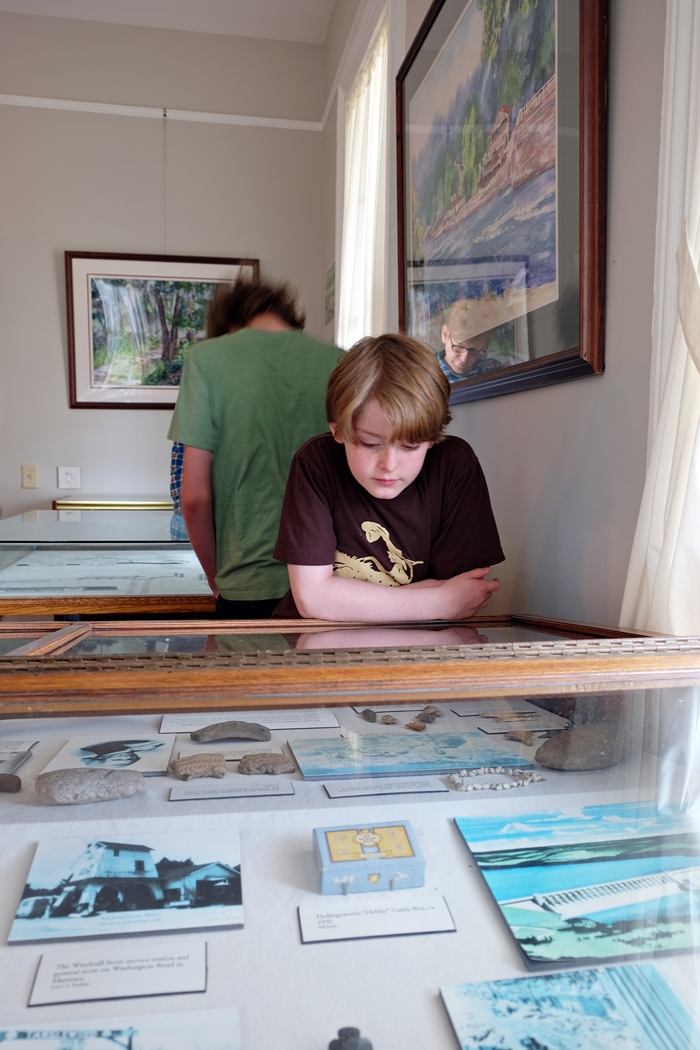 Then we walked over to see the locks and river: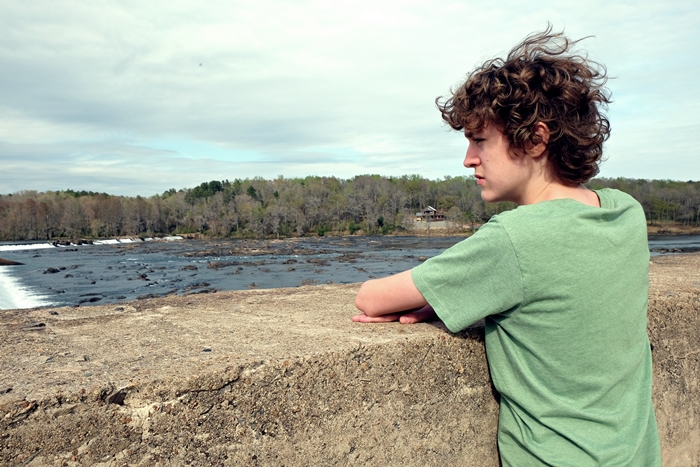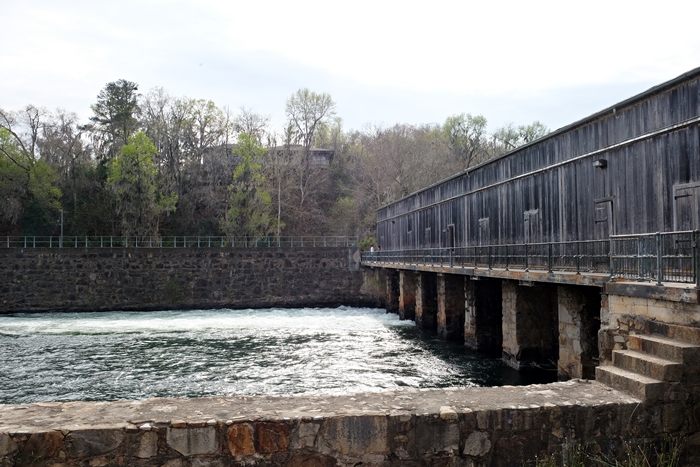 Get it? LOCKS: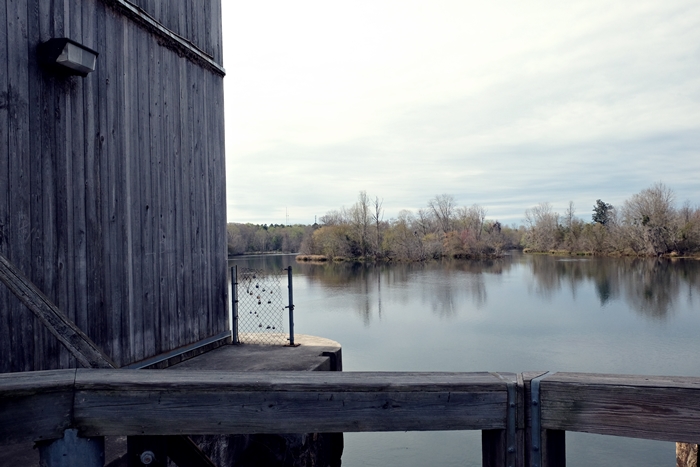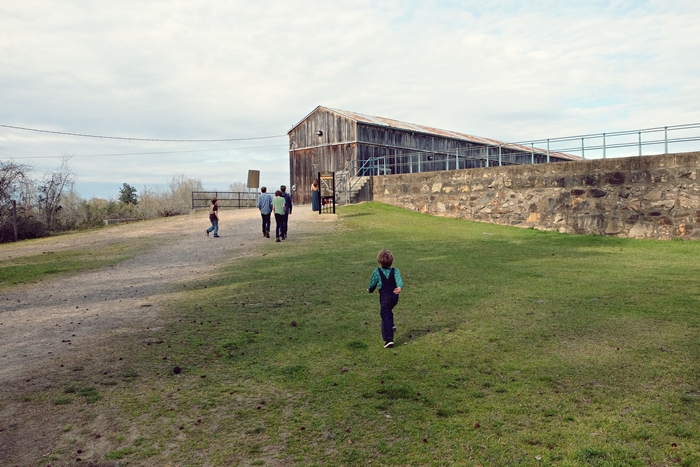 It was close to dusk, and the light was pretty, and there were rock walls to sit on, so I made the kids pose for pictures before anyone was allowed to leave and go to dinner: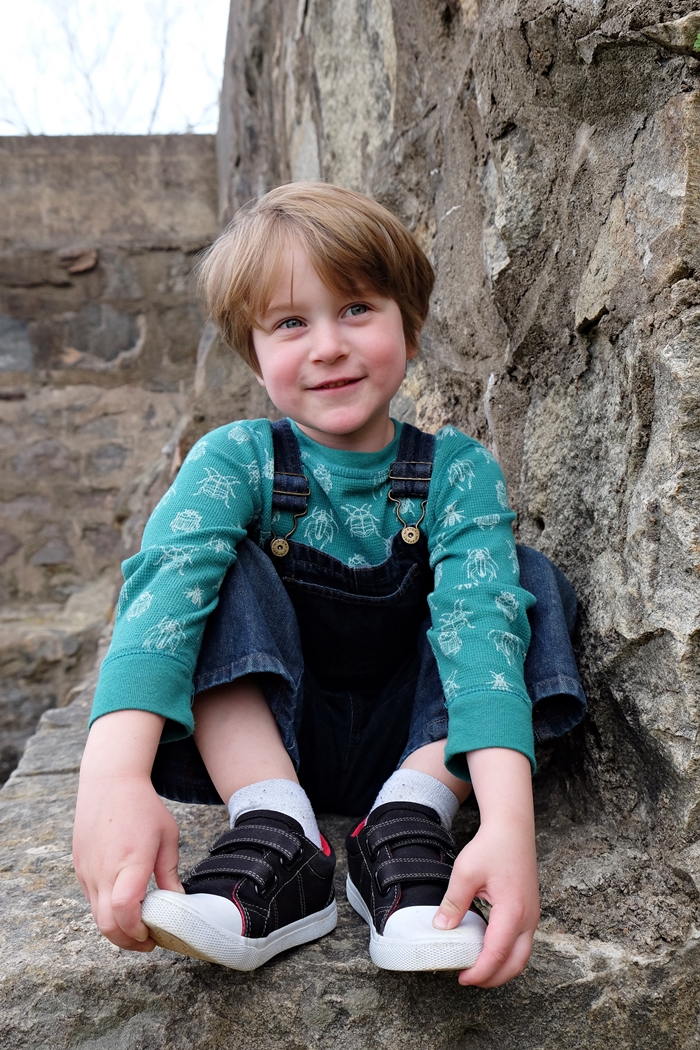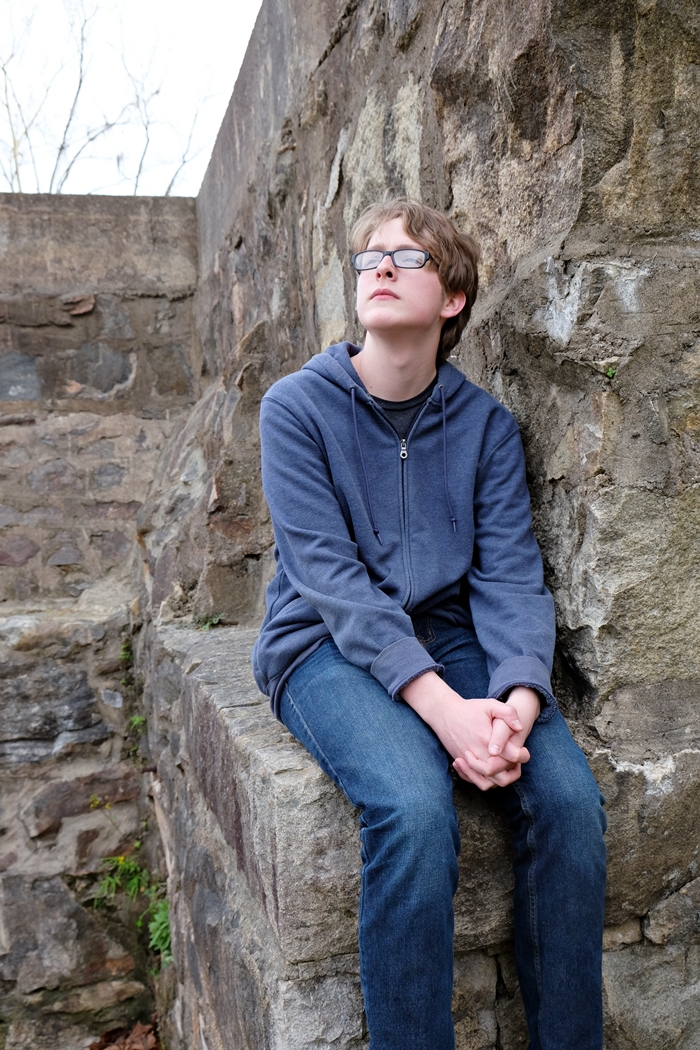 Phinizy Swamp Nature Park:
We found out when we were planning this trip that Phinizy Swamp would be having a "Bike Saturday" while were were visiting, so I signed us right up (admission to the Nature Park is free, and the bike ride is only $2/person). This is a guided bike tour through about seven miles of trails, and it turned out to be a great way to explore the Nature Park and cover way more ground than we would have on foot. There are a ton of places to bike in Augusta and that was, in fact, one reason we picked it for our first trip with our new, easy to put bikes into, toy hauler.
We were the only people on our tour, and our guide was very friendly and informative and clearly loved the area and all the stuff he was showing us. The trails were flat and very easy to ride on, and we stopped several times along the way to look at the swamp and at the wildlife. We saw lots of birds (including egrets and an osprey nest) and even spotted an alligator lurking in the water.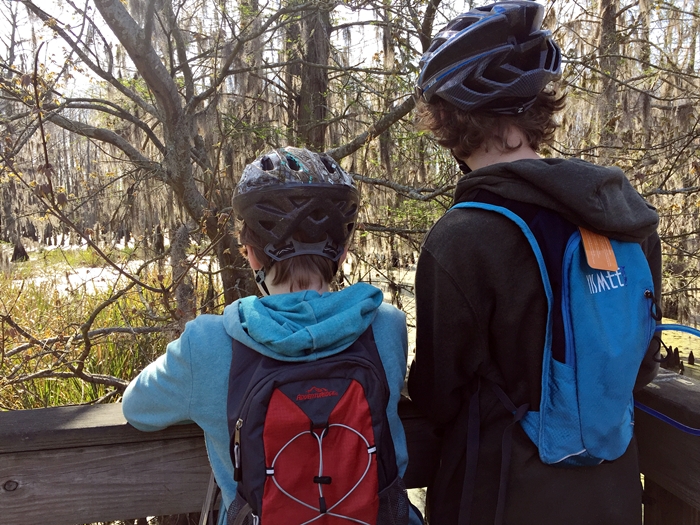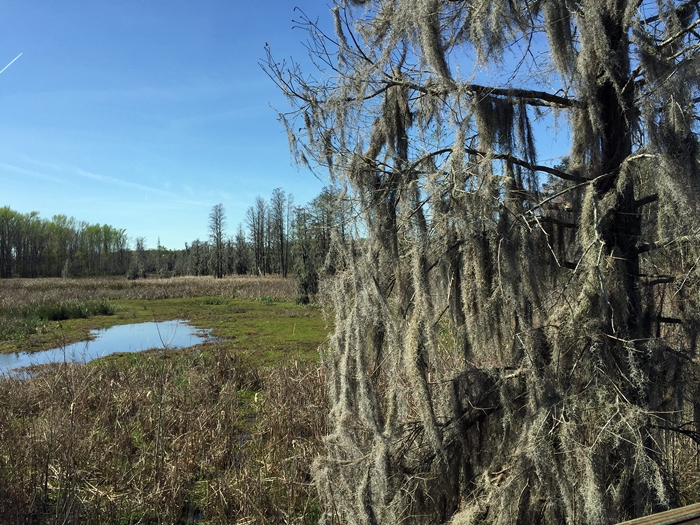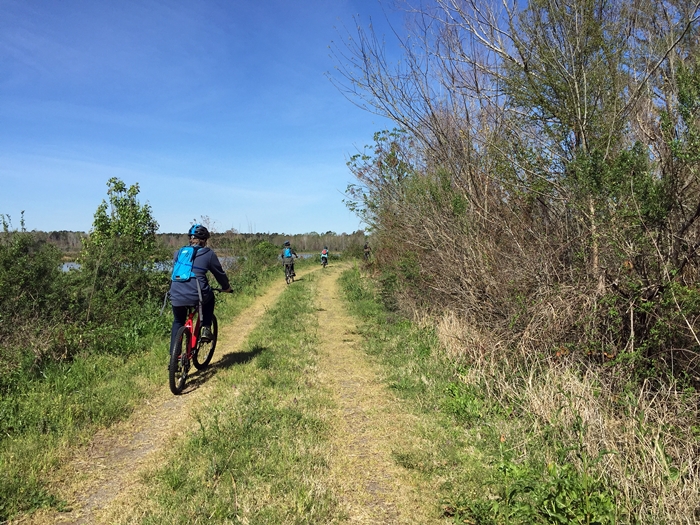 Not sure what Dave is looking so happy about here; I think he was looking at the osprey nest. Abe doesn't seem nearly as impressed.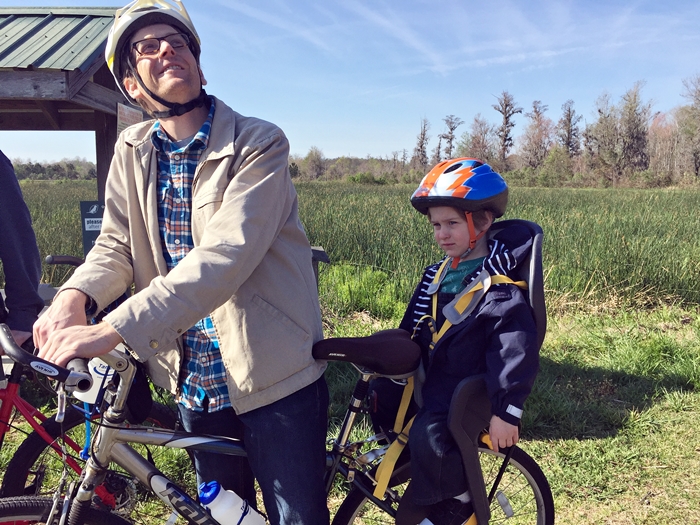 After the ride, we had a picnic lunch in the pavilion next to the parking lot (and next to these old silos):
…and then walked back over to the visitors center to check out the very cool playground.  I always appreciate play areas made with unusual/recycled materials instead of your standard off the shelf plastic and metal monstrosities: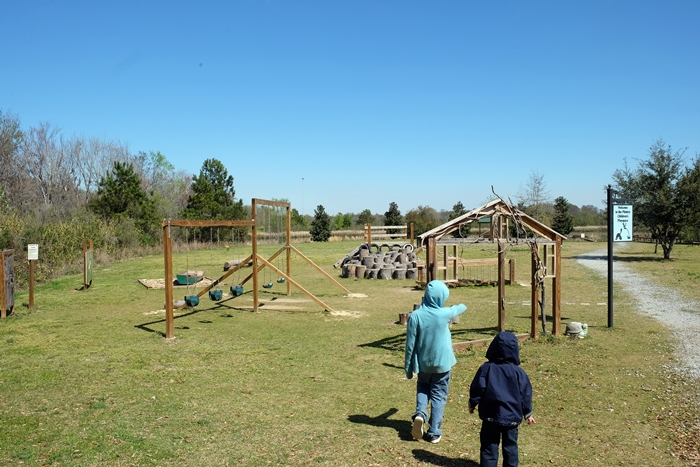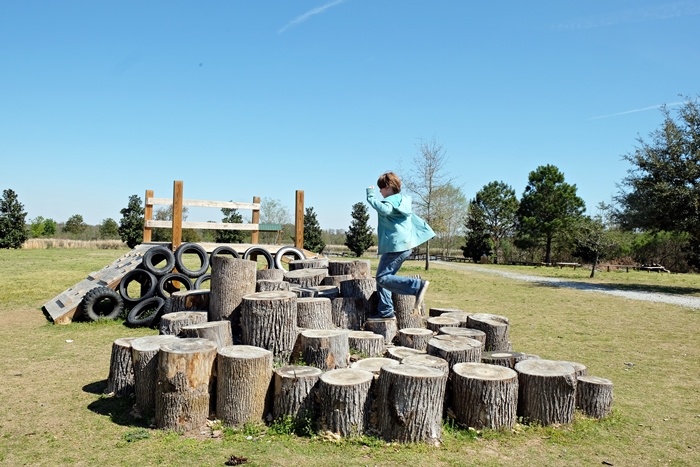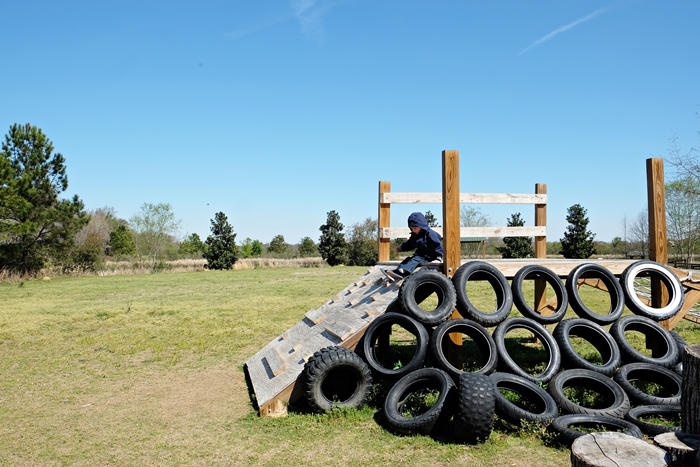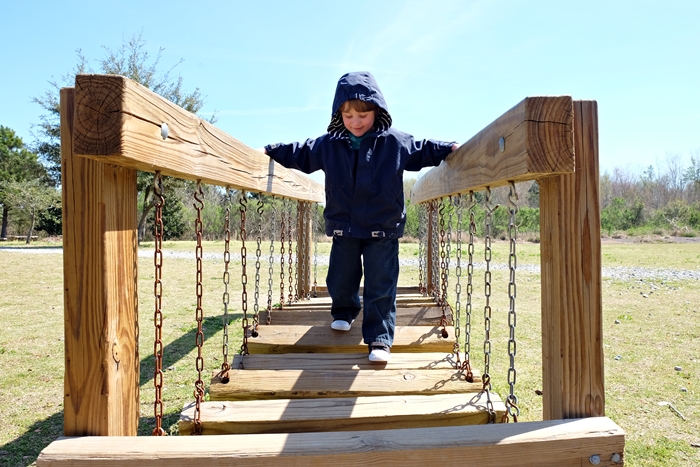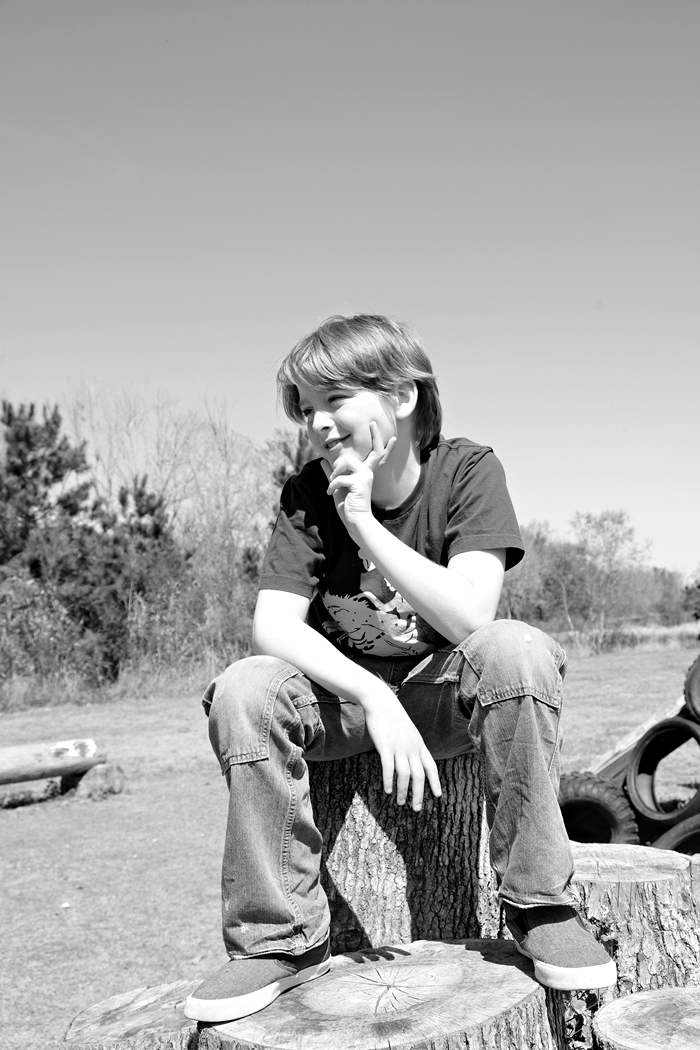 There are a lot of other trails to explore there, too, and I tried to get everyone to go on one, but they claimed they were tired after the bike ride. Bah! no fun!
Boyhood Home of Woodrow Wilson: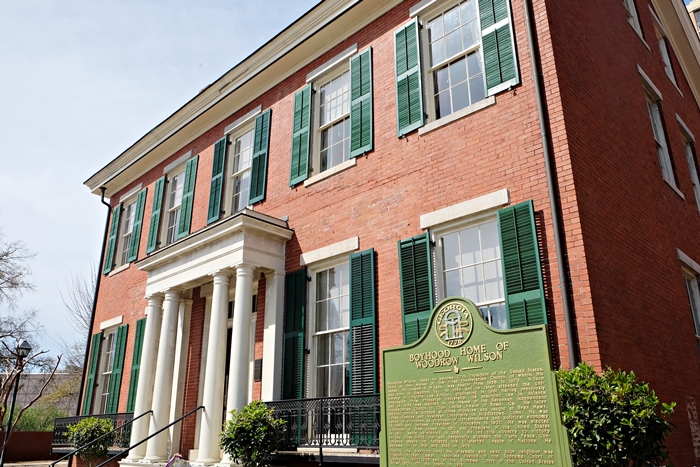 Woodrow Wilson wasn't born in Georgia, but his family moved to Augusta when he was very young and lived there for about ten years. I highly recommend the tour of his boyhood home for older kids (and adults). Abe was patient and well-behaved, but it wasn't his favorite part of the trip. I talked a lot more about our visit on my other blog, Boxy Colonial (because old houses go on the house blog!), so hop over there if you want more details about the tour and more pretty pictures.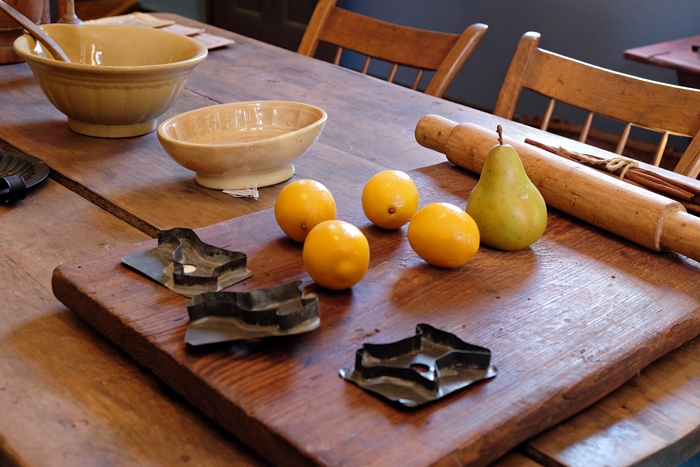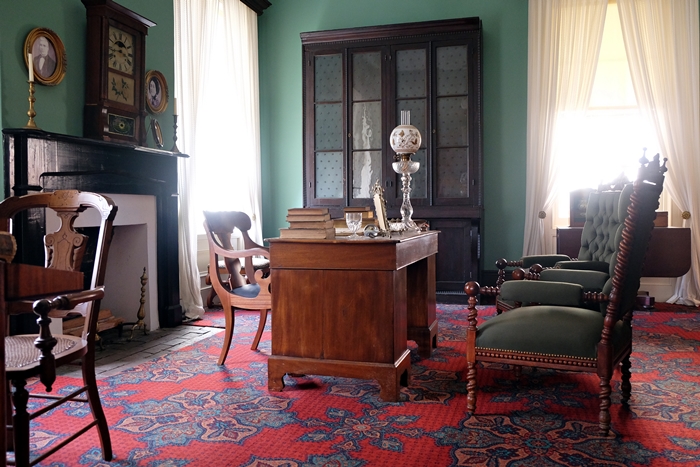 Riverwalk: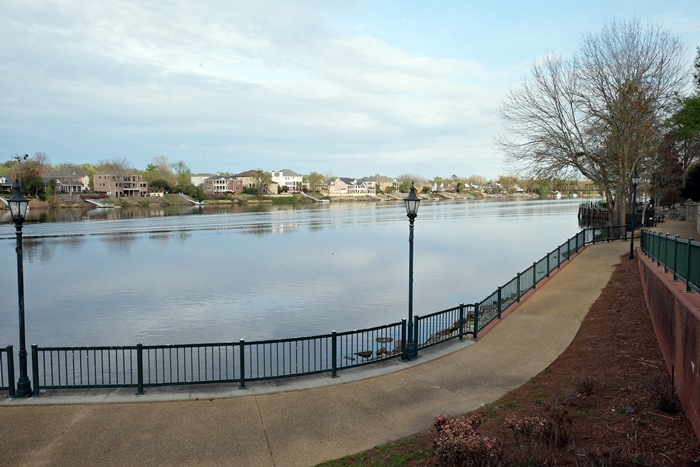 We only had a little bit of time to explore the downtown Riverwalk; we'll have to come back and see more of it! I always love this kind of thing: a wall that shows how high historic floods have come (back before there was a dam protecting the city):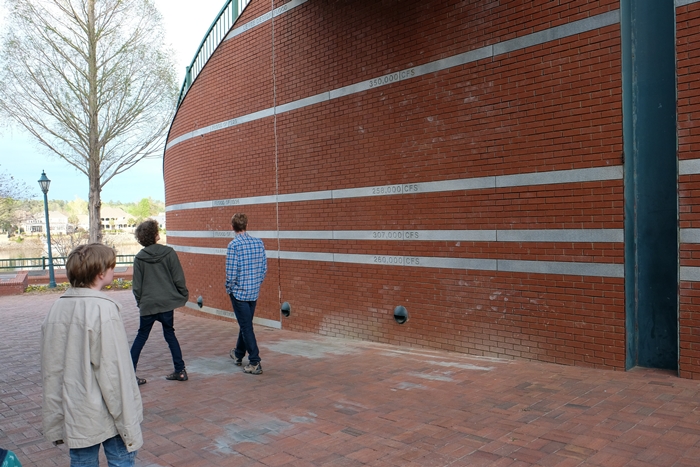 Pretty river!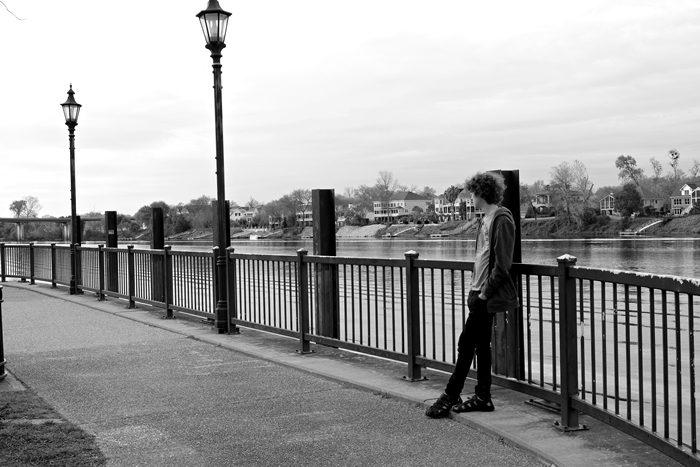 Wouldn't mind living in one of those houses on the other side….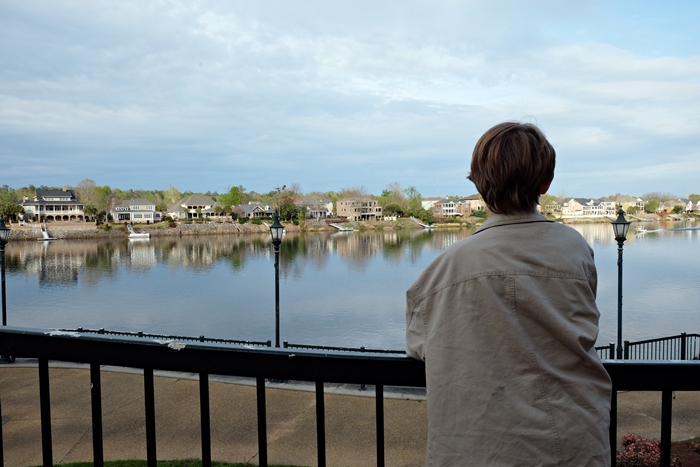 And, lastly, a couple of restaurants we enjoyed.
Whiskey Bar Kitchen: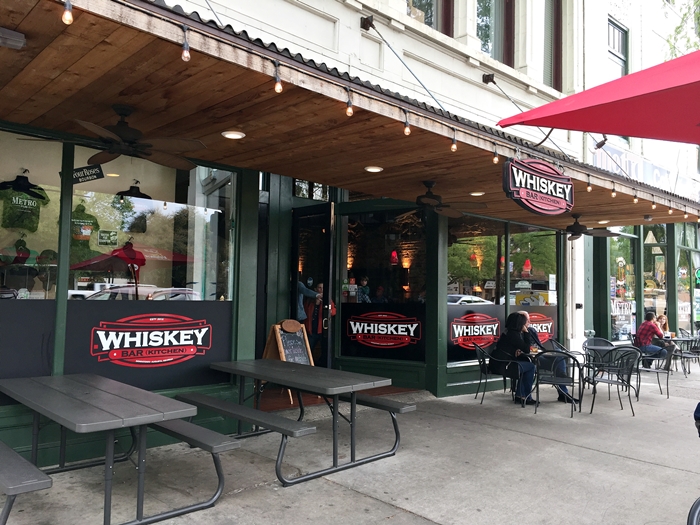 We found Whiskey Bar Kitchen very kid friendly, despite the name. It does, as you might expect, have 200 kinds of whiskey, but also "Japanese and American comfort food." Which included excellent wings and the best waffle fries ever. Dave didn't even order whiskey, which I found a little mysterious. I didn't, either, but I don't like whiskey.
Nacho Mamas:
So this is a little odd. I was all set to tell you that Nacho Mama's is a Savannah restaurant originally, but I can actually find no evidence of this online. So either I'm remembering that there was a Nacho Mama's in Savannah from when I visited in college, 20 years ago, or I'm making the whole thing up. At any rate, the Nacho Mama's in Augusta has all manner of burritos and nachos and such and is good and inexpensive, with huge servings. Also a pun in the name, which every restaurant should probably have. I should start remembering to take pictures of food one of these days. Oh well.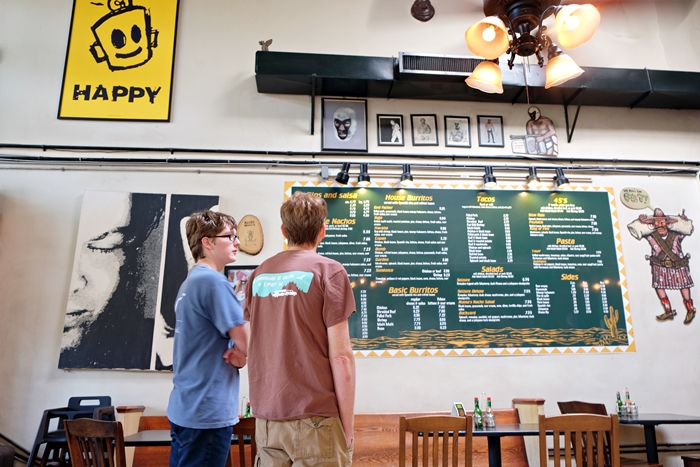 Bonus Material: the stuff we didn't get to but would like to next time
Thanks to the Augusta Convention and Visitors Bureau for helping us plan a great trip and to the Boyhood Home of President Woodrow Wilson and the Augusta Canal National Heritage Area  for hosting us. I was not otherwise compensated, and all opinions are my own!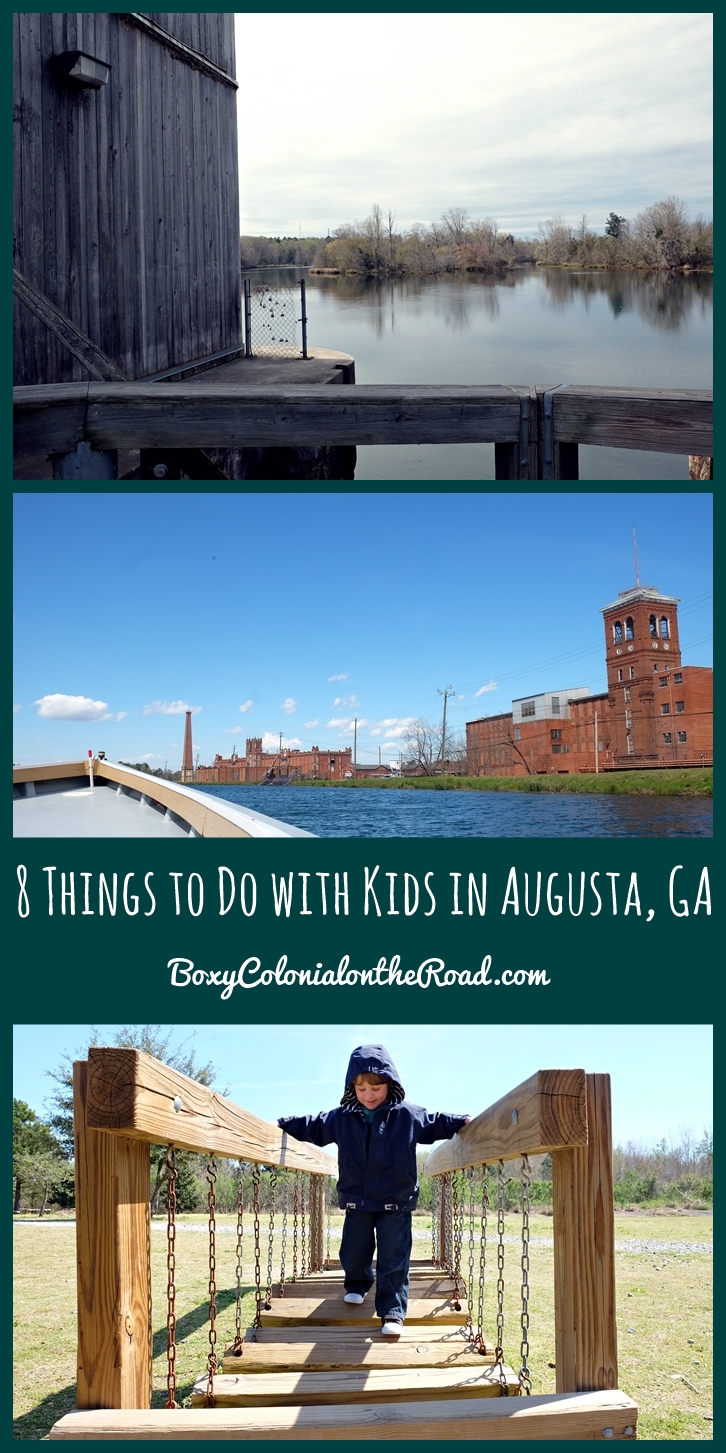 Save
Save
Save
Save
Save