So when we left off in part one, we had already visited Fort Negley and the Parthenon, and it was still only lunchtime! I'm very impressed with our October selves!
Our lunch mission was to find and consume some of Nashville's famous hot chicken. On the recommendation of Amber and Nick from Wills Casa, we decided to give Hattie B's a try.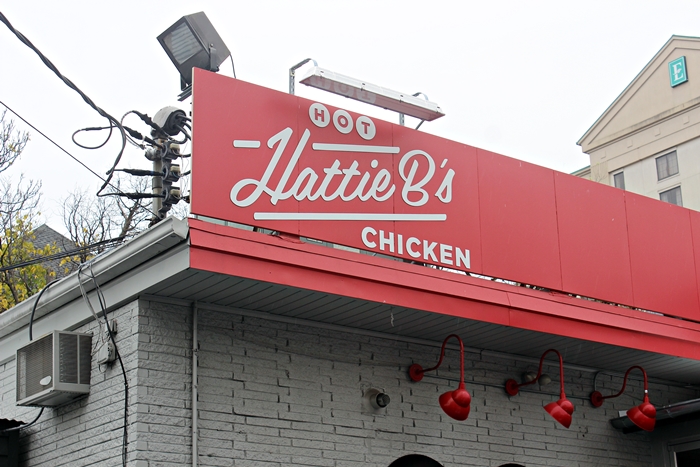 Sadly, everyone else in Nashville decided the same thing, and, after waiting for a good twenty minutes in a very long line that didn't seem to be moving at all, we abandoned Plan A, consulted Road Food (affiliate link), and ended up at a place called 400 Degrees instead.
I hate to even say this, because it makes me feel like we are not hip enough for Nashville….but we weren't big fans of hot chicken. Not because it was spicy (although it was); it just wasn't our favorite blend of flavors. We probably owe it to hot chicken to try it out again somewhere else, though.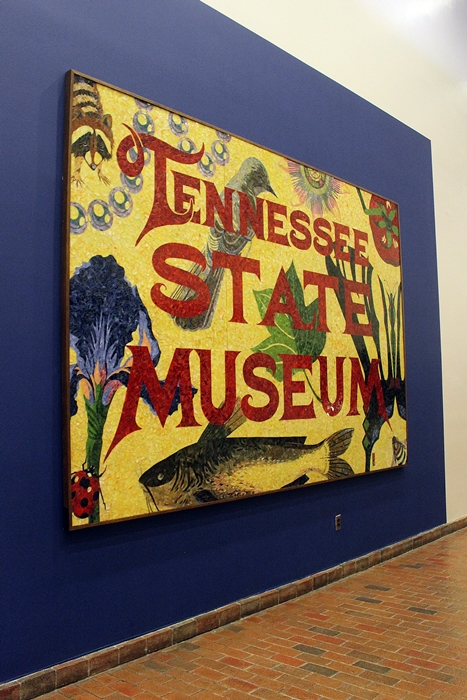 Next up we checked out The Tennessee State Museum, another destination that doesn't seem to make many Top Places to Visit in Nashville type lists. But I found it totally charming. It's a sort of old school, rambling history museum, with tons and tons of exhibits about the history of Tennessee: dioramas showing the farming habits of indigenous people, replica log cabins, examples of antique furniture in assorted styles….all that kind of thing. And do you know what they have there? Some of Andrew Jackson's HAIR! Who needs the Hermitage, anyway?
The museum has free admission, and it's tucked away in the lower level of a building that also houses a theater and….maybe some offices? It took us a little while to find the entrance. We didn't get to explore as much as I would have liked, partially because we were fairly wiped out by that point, and partially because they had a big Halloween event going on that day. Which meant there were lots of stations set up with people in costumes telling ghost stories and handing out candy and doing crafts, but also that it was harder to just look at Andrew Jackson's hair. Well, not really that. Andrew Jackson's hair was still quite accessible.
The kids made origami bats (I think) while that woman checked her e-mail.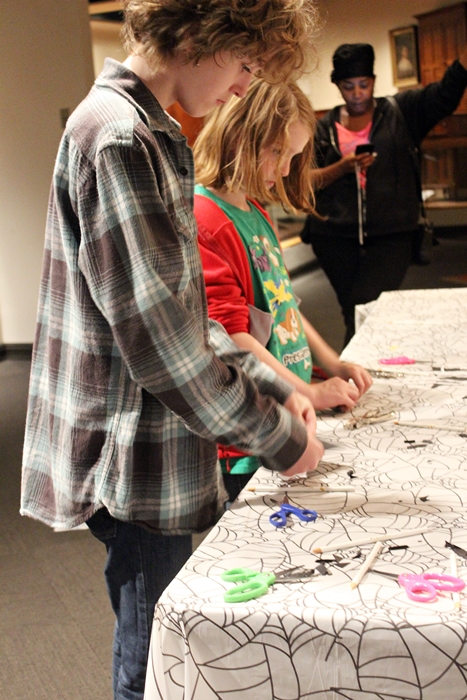 And then that evening it was time for the primary reason for the trip: Dave's birthday concert to see Jason Isbell at the Ryman Auditorium (which we went to sans kids. Hooray for big brothers old enough to babysit)!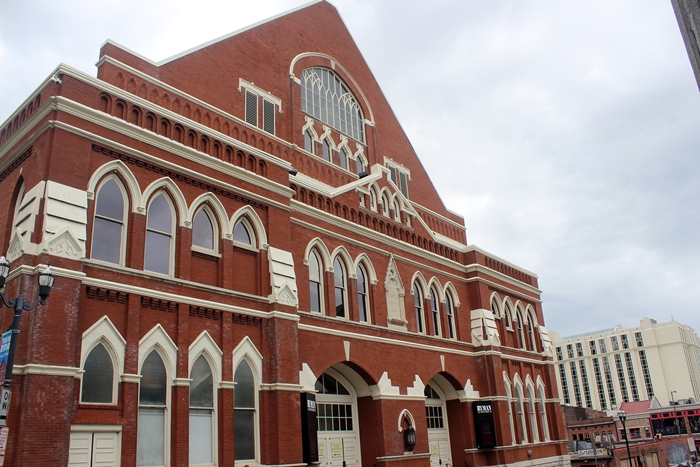 I'm not sure everyone else at the concert realized they were there for Dave's birthday, but, I mean…..look at our seats: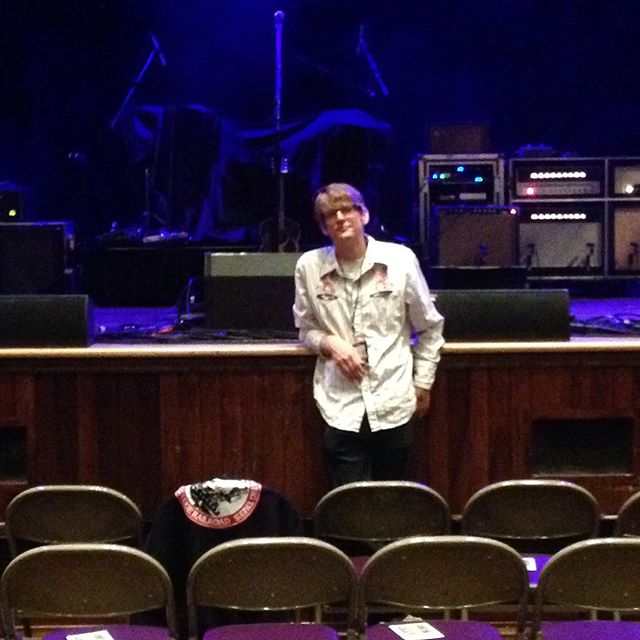 I know the picture's grainy, but you get the idea. See that jacket on the back of a chair? That was my seat. I feel like I've already told everyone who will listen how proud I am to have scored those seats, but I'll do it one more time anyway. The show was sold out inside an hour, and I got front row, dead center seats for Dave's birthday. Somehow. I suspect someone else's tickets must have timed out while I was dilly dallying, and I got lucky and snagged them. I did spring for the "VIP" package. And I have to say, it kind of made us feel like VIPs. We got to go in earlier than other people, AND we got a really cool signed Hatch Show print, which I really need to frame and hang up somewhere.  Actually, we got TWO prints, and I need to ebay the extra one. Last I checked it would cover the price of one of our tickets.
Anyway, the show was great. See? I took this without moving from my seat: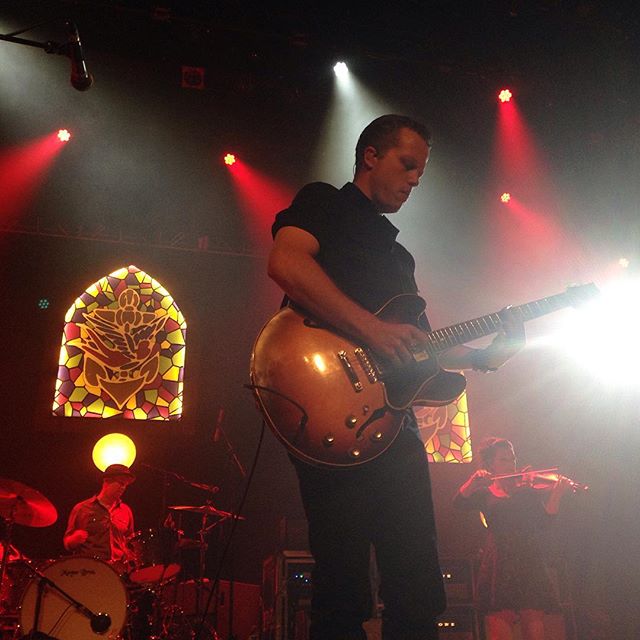 We didn't want to get home too late on Sunday, but we wanted to do at least one more Nashville thing before we left, so we stopped by the zoo for a couple of hours: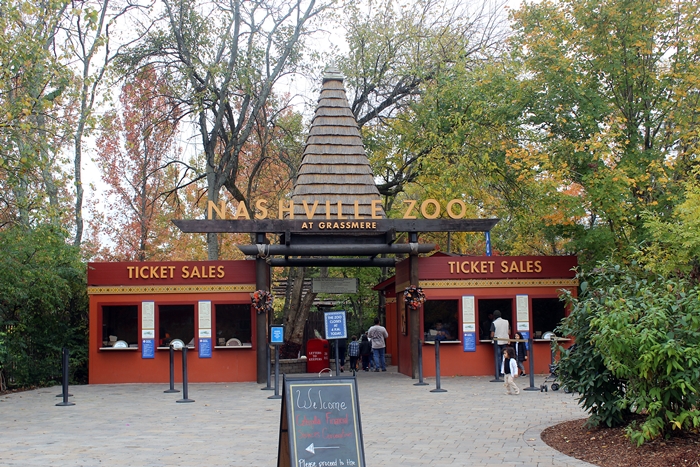 We have a Zoo Atlanta membership, so we were able to get in here half price. It's a really nice little(ish) zoo….we didn't make it to everything, but we did spend a long time in the reptile house (there were also birds. Maybe the bird and reptile house? And also fish):
We saw koi and flamingos:
The lighting was nice for pictures, so I took lots of the kids: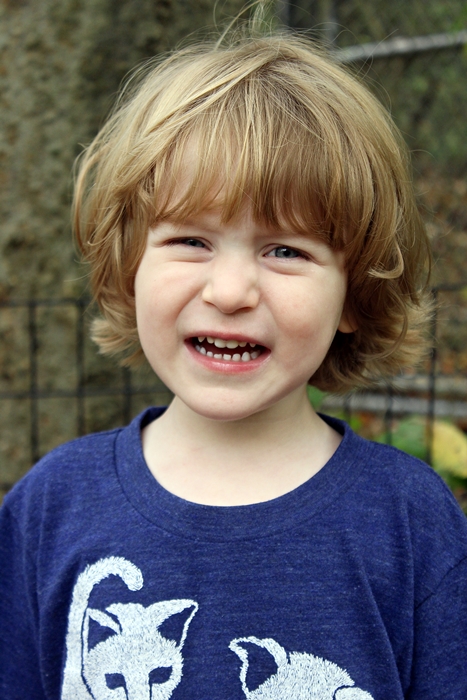 And, most importantly, there were KANGAROOS! That you could pet! In theory. In actuality, you weren't allowed to go off the path, so you had to wait for the kangaroos to come to you. And the kangaroos had absolutely zero interest in us humans. Still, you got to get really close to kangaroos:
Including the ones carrying joeys, peeping their tiny little heads out to eat some grass!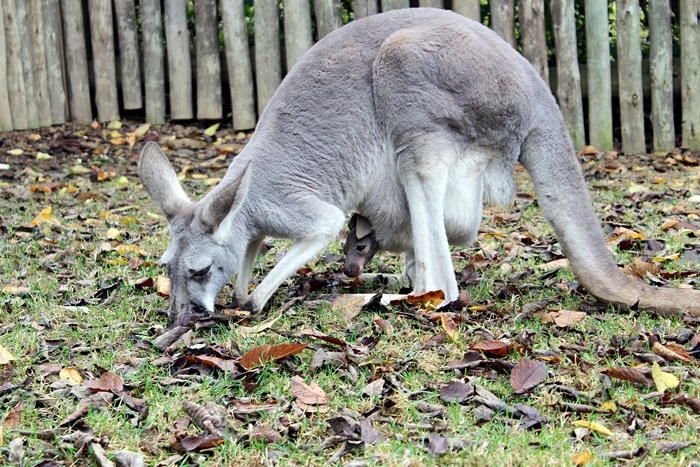 So we liked that.
And then we came home! A short but action packed trip! We will definitely need to go back when we can spend more time (and when Abe is old enough to fully appreciate presidential history).