Travel dates: June 12-13, 2017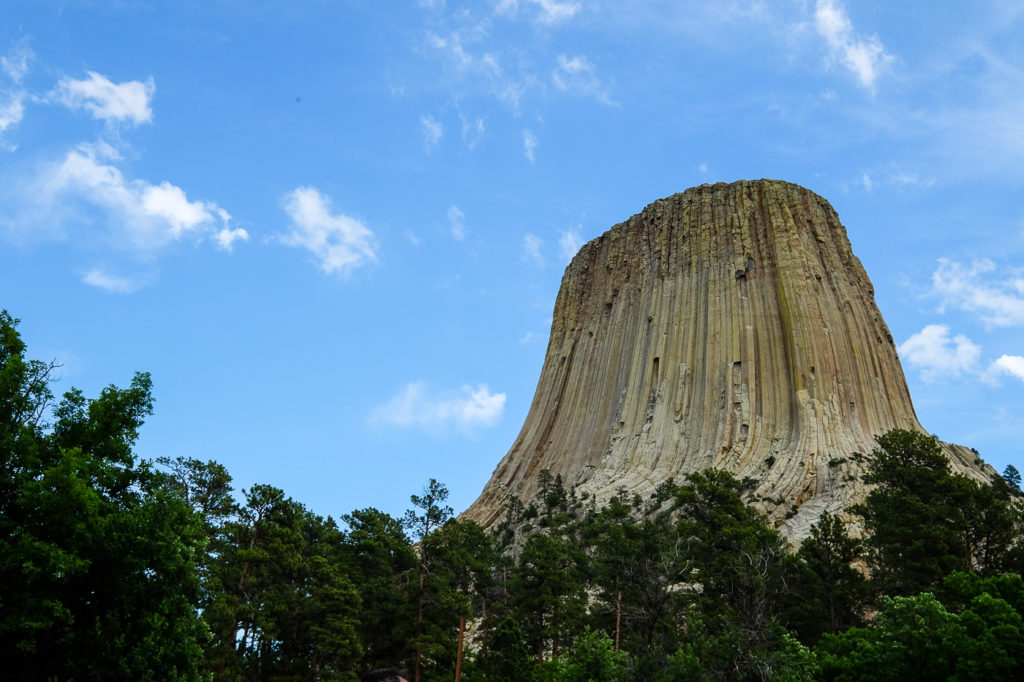 The danger of giving yourself only one afternoon/evening to tour Devils Tower, America's very first National Monument (designated as such by Theodore Roosevelt in 1906) is that a poorly timed thunderstorm can really mess up your plans.
We got to the KOA next door to the park fairly early in the day, after a couple of stops to gawk at the monument as it came into view from the road miles away, got set up quickly and headed into the park with dark skies threatening. They continued to threaten while we hiked the paved, 1.3 mile trail around the base of the tower, but the actual rain kindly held off until we were safely back inside the visitor center.
The Tower Trail is an easy hike with views of the tower from every angle. Kids can also climb on the boulder field at the base (but not beyond, without a permit. And we were there in June when there's a voluntary climbing closure in effect "to respect American Indian ceremonies." But we did see one climber who didn't care about anyone but himself. Or, I mean, that's what I assume about him, anyway).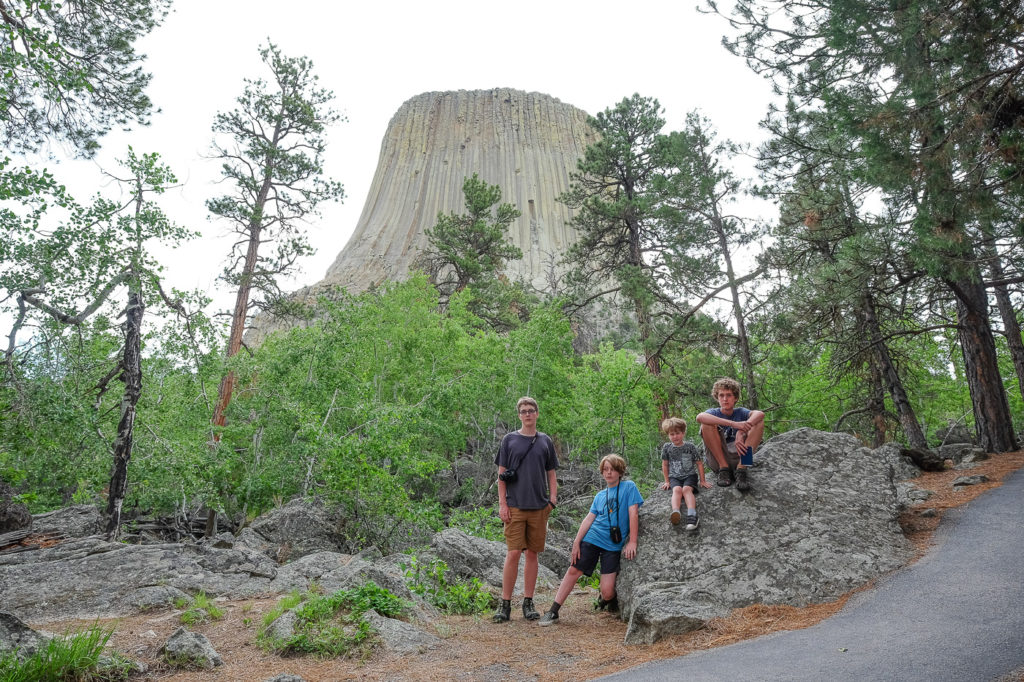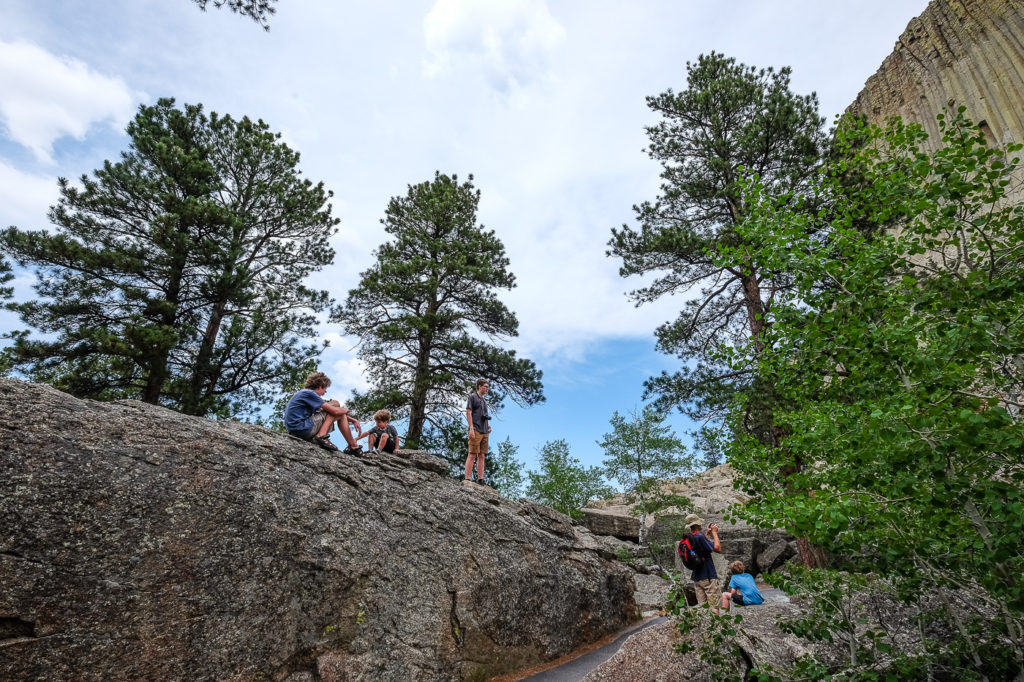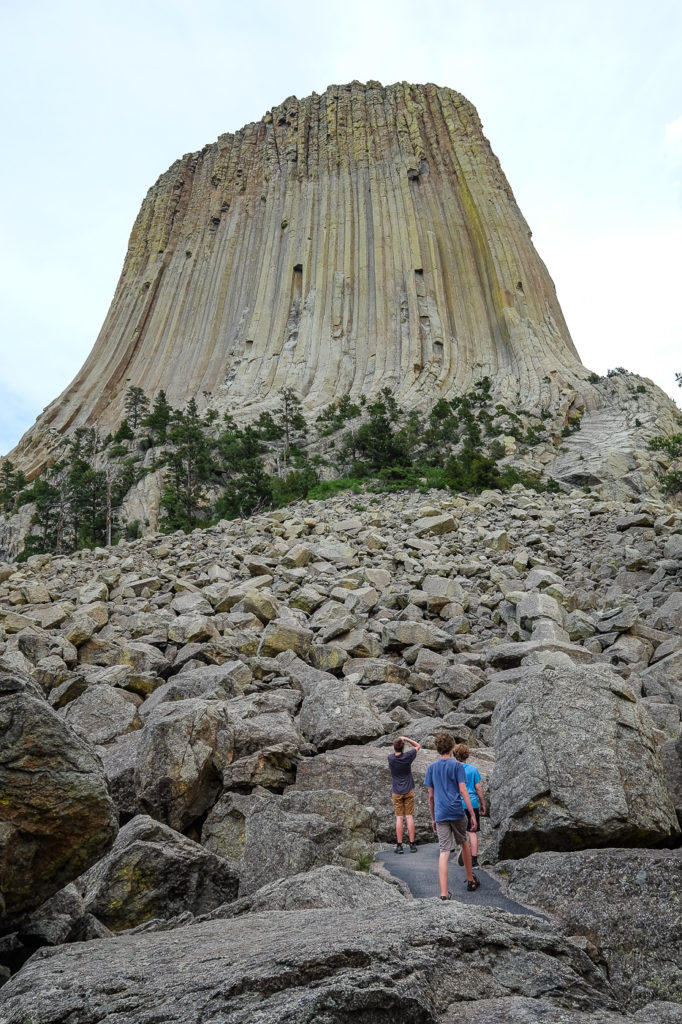 It's really hard to stop taking pictures of the tower, so I didn't even try: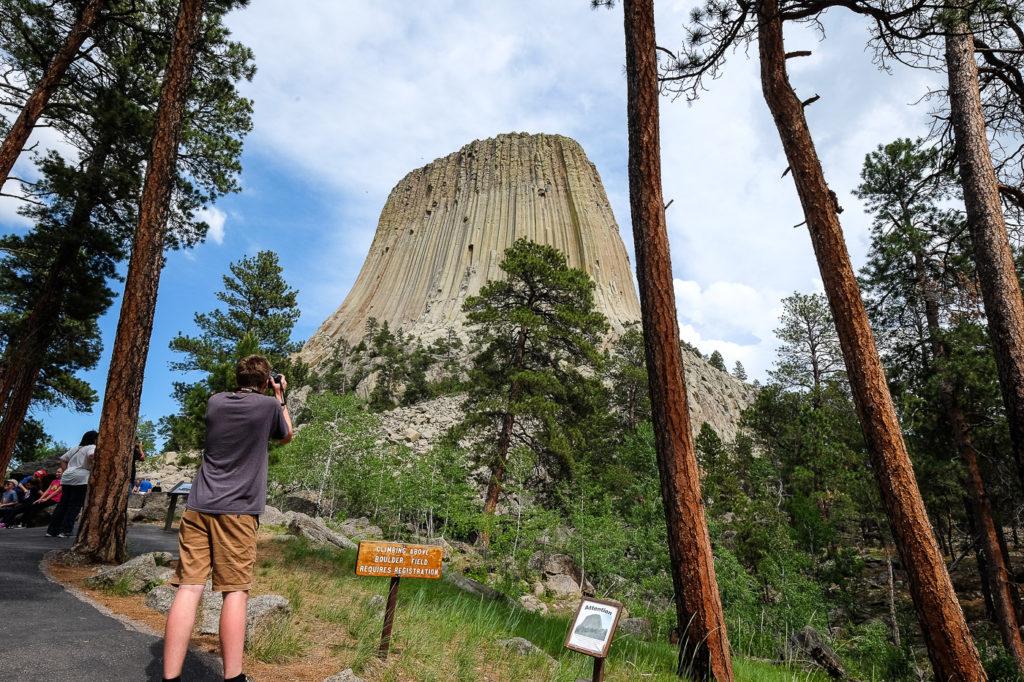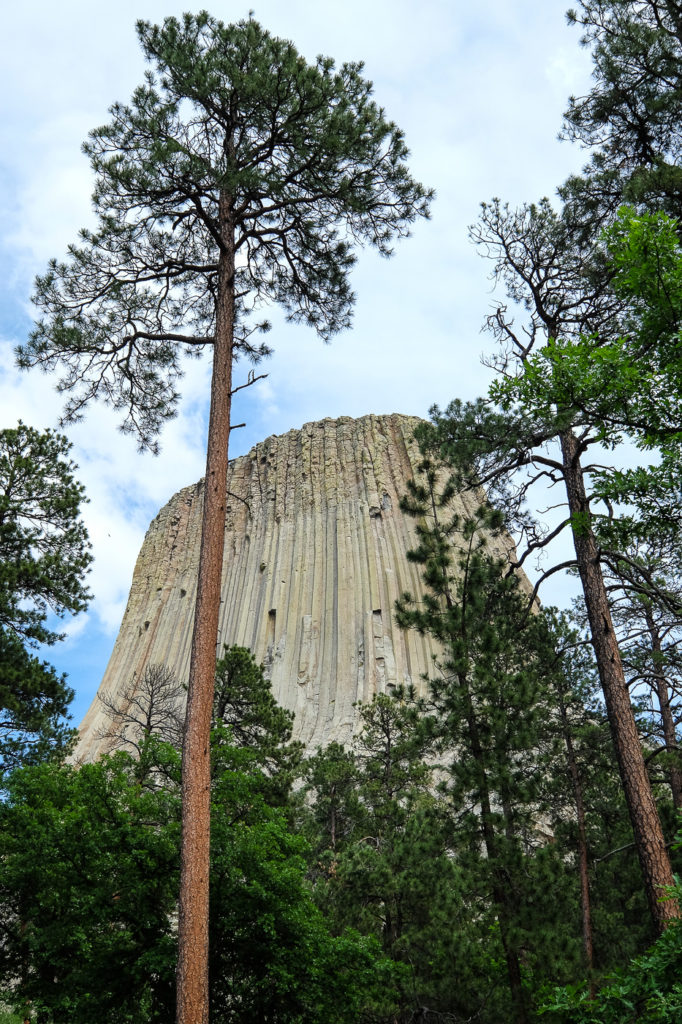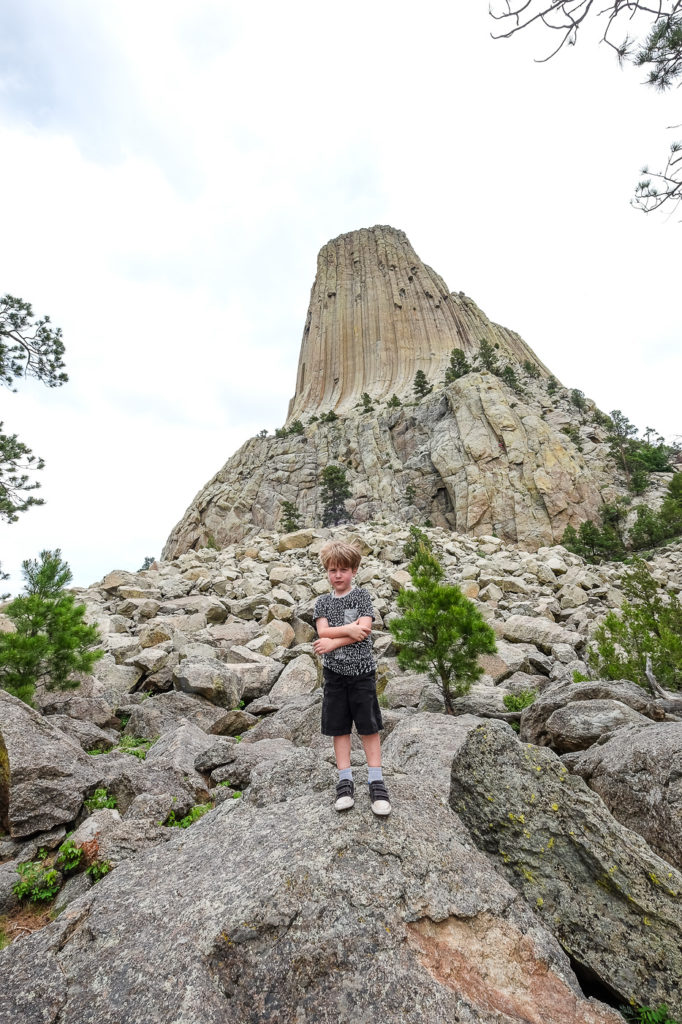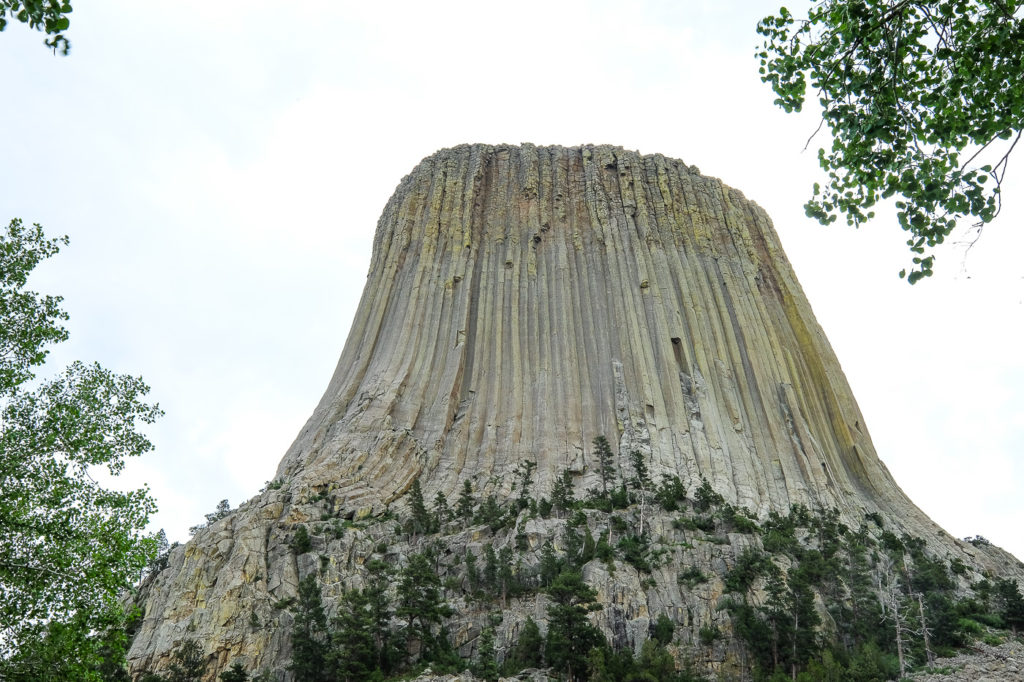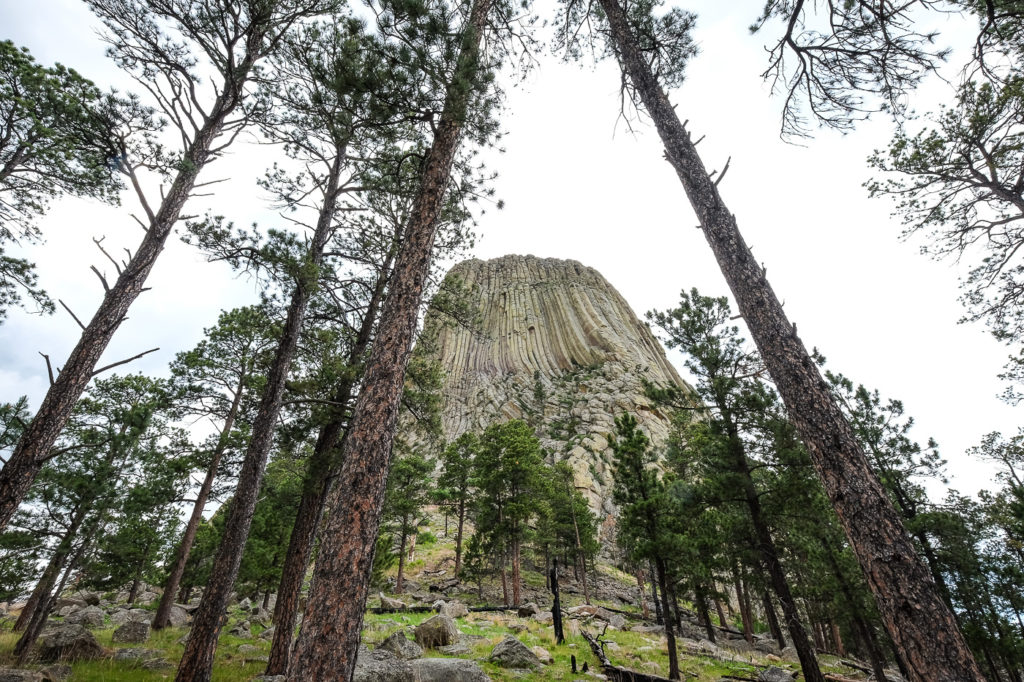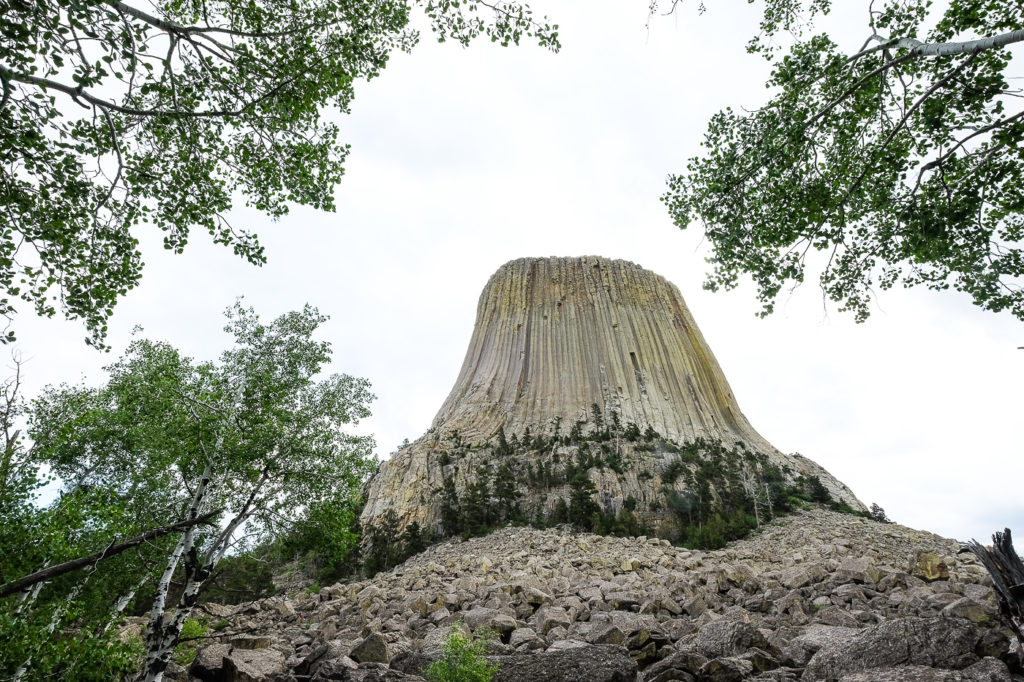 I'm sorry; that got a little ridiculous. But, I mean, the sky was all cloudy, what with the threatening storm and all, so there wasn't even any glaring sun to deal with. And it's such a photogenic tower!
There are also some nice views of the valley below: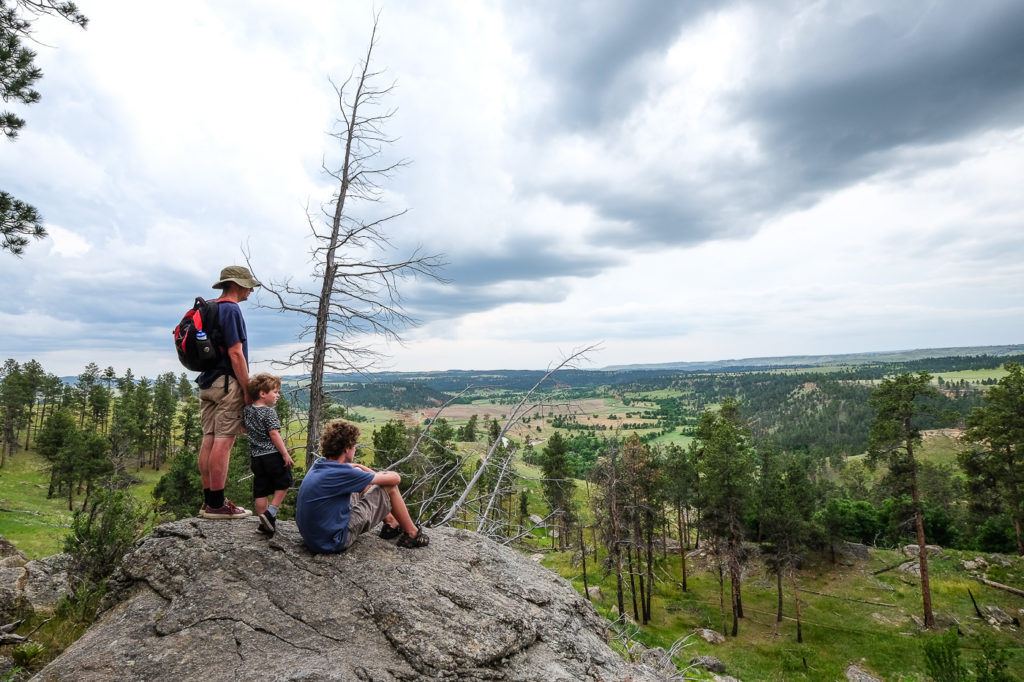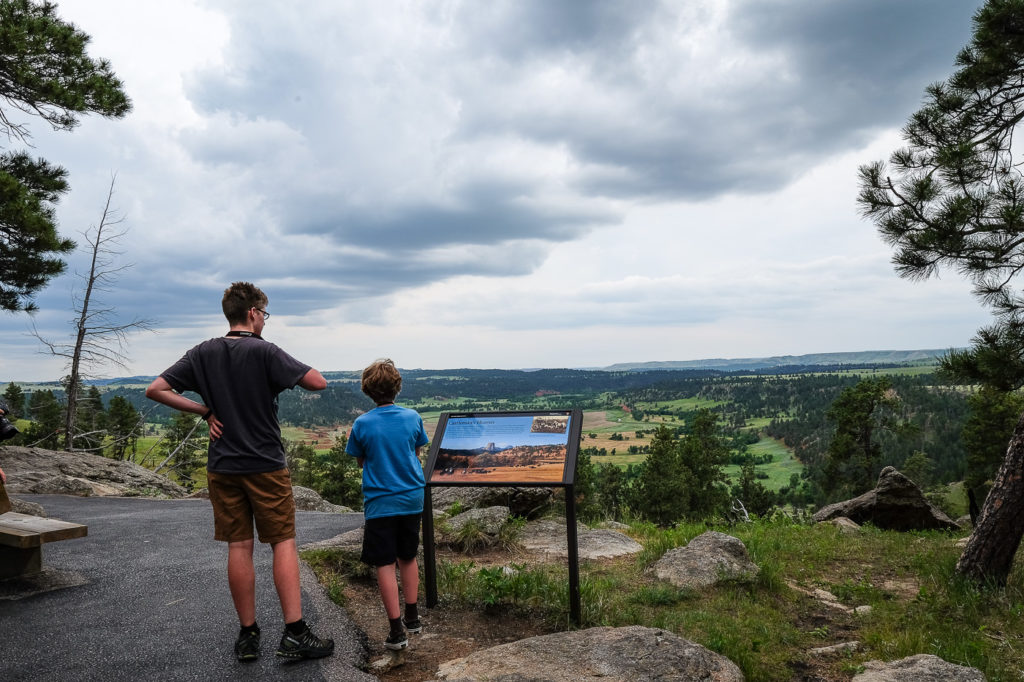 And then inside the Visitors Center just in time to avoid the rain. I was a little surprised at how small the visitors center and exhibit area was. Just a few displays about the geology and history of the tower, a desk with a couple of rangers to hand out Junior Ranger badges (and answer questions and all that, too), and a small and crowded (especially when it's raining outside) gift shop. We spent a few minutes here and then headed back to the campground.
Deciding how long to stay at each location is always a big part of road trip planning. Devil's Tower is definitely worth a visit; it's ridiculously impressive, rising up and dominating the landscape like it does. It makes you wonder how it got there and why there's only one Devil's Tower instead of hundreds of them. I think the Visitors Center has some kind of display that tries to answer this question, but apparently I didn't find it very convincing. I think the only plausible explanation is some sort of alien plot that calls to mind Close Encounters of the Third Kind.
We pretty much always decide that we could have spent more time at any given stop. And there was definitely more to see at Devils Tower. There are a few other short hikes that we didn't get to do. We regretfully passed right by a Ranger Program when we arrived because we needed to get the hike around the tower in before the storms. And word is they have some pretty impressive night sky viewing programs available, too.
So we could easily have spent a full day here, but given how much we were trying to pack into our trip, Devils Tower was a good candidate for a one night stop. You can get a very good overview type of visit in a few hours, and it's a great way to break up the otherwise long drive from the Black Hills to the Yellowstone area (we went to Cody after this, which was still a pretty long drive…but not AS long as it would have been without our Devils Tower stop). Some people also make this a day trip from the Black Hills….that wouldn't be my preference (it's just over 100 miles from Rapid City), but if it's the only way you can see it, it's something to consider.
Because….have I mentioned? ….it's a really nice tower: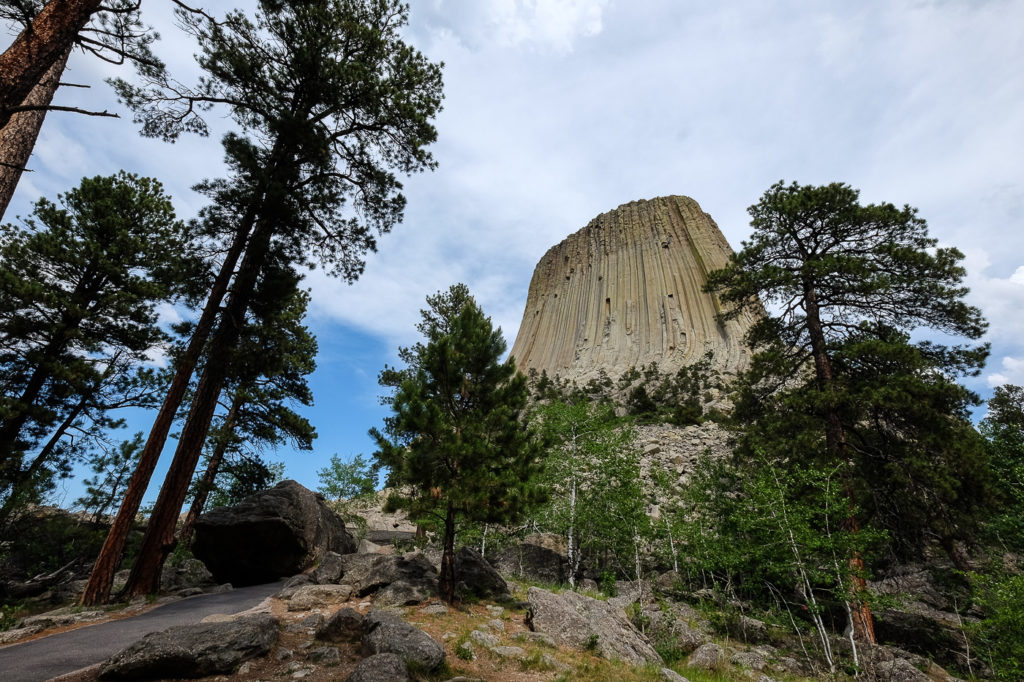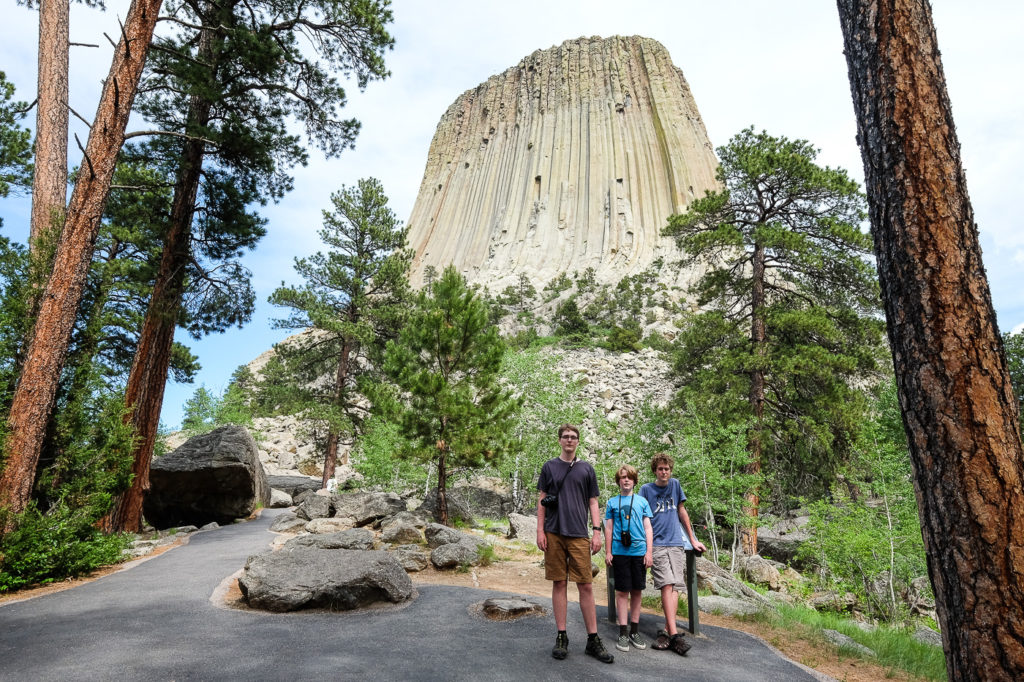 maybe you would like to pin this?