Travel dates: Sunday, May 28-Monday, May 29, 2017
One thing we've noted about lodging prices in Nashville is that they're completely nuts. I remember this from our weekend trip there in fall of 2015, and we found it again when we started looking for a place to stay this summer. I've heard good things about the Nashville KOA, but then I plugged in our dates and realized they were going to charge us somewhere around $120 for a night of camping. Nope. Other campgrounds looked more reasonable at first, but then piled on fees for our four kids that put them into the "nope" category as well.
So I was very happy when I finally came across Seven Points, an Army Corps of Engineers campground on Percy Priest Lake, 20 minutes from downtown Nashville, and only $22/night for water and electric sites. We were only in Nashville for one night and the only place we went was Andrew Jackson's Hermitage (I blogged about our visit there on my house blog, since it's a house), and this campground was even more conveniently located for that–just a few miles down the road.
This was our first COE campground, and we were impressed. There are 58 W/E campsites arranged in one big loop; a number of them back up to the lake, but we were there Memorial Day weekend, and those sites were long gone by the time we booked. We did have one right across the road from the lake, with a nice view and a short walk to the water. Ours was site 48; the site itself was lovely–very wooded and spacious–but we did have a little trouble getting into it because of some inconveniently placed trees and posts. Dave talks in more detail about that in his video about the campground:
From here on out I'll have videos to go with most of the campground reviews and places we went. Dave was very good about taking lots of video (something I've never managed to do consistently), and he's giving himself a crash course in video editing now. You can subscribe here to see new videos as he gets them posted.
Re: backing in to spaces in the new trailer. I feel like the next few campground reviews might feature a fair amount of complaining about hard to get into spaces. There are a couple of reasons for this: we happened to stay at a number of campgrounds with tough to get into spaces near the beginning of the trip. But we were also still pretty new to backing in the toy hauler, and I think it's a good bit trickier than the old trailer was. It's a bit wider and significantly taller, so trees and branches are more likely to be issues. It's only a foot longer, but the overhang over the axle is shorter than the old trailer (I think this is a toy hauler thing)….so the distance between the hitch/pivot point and the wheels is proportionally longer than that one foot increase would suggest. If that makes sense. It was very common for us to have plenty to room to maneuver into a spot in the back, but run into trouble with the van running out of room in front on narrow campground roads. So….something to think about it if you're considering upgrading to a big ol' toy hauler. And also to say you should take our talk about sites being tricky to back into with a grain of salt if you have a smaller rig.
Anyway, though, our site was pretty great once we were in it: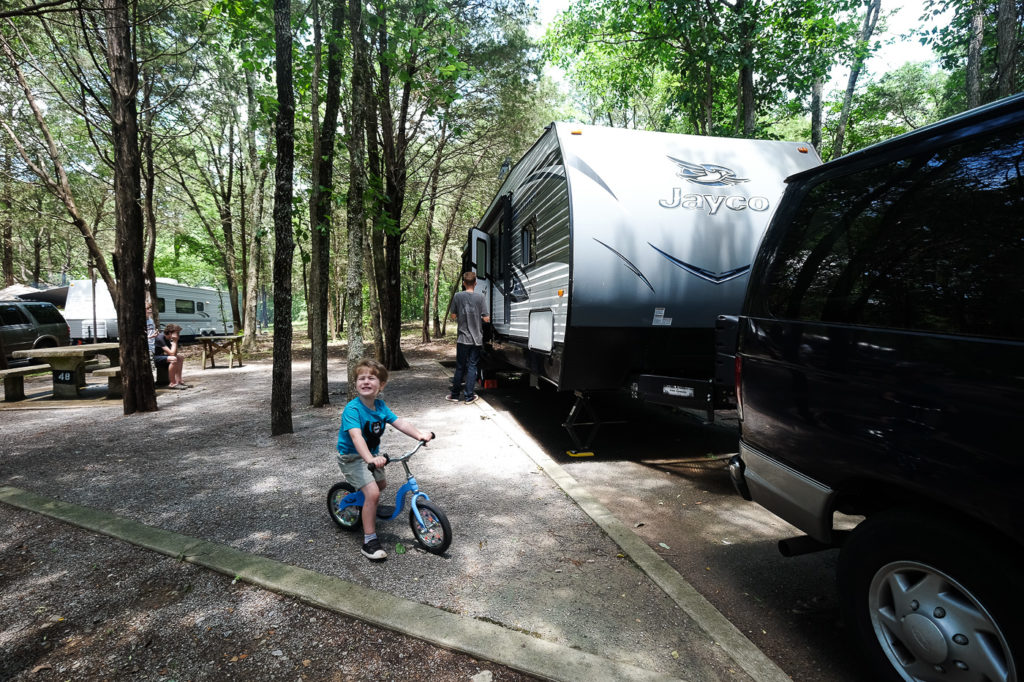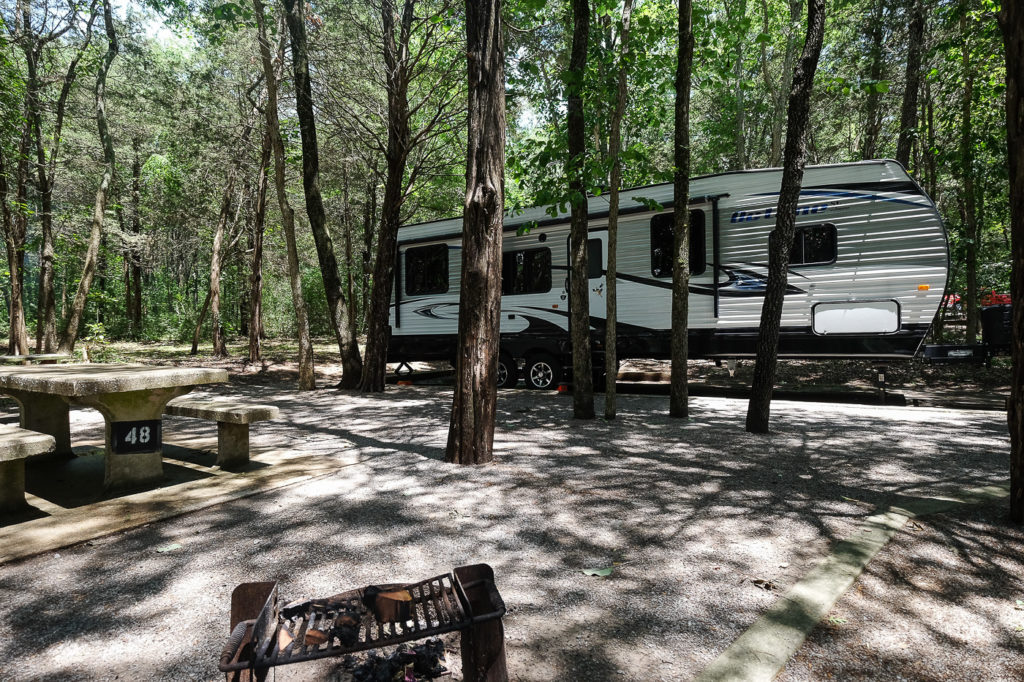 Picnic table, fire ring, plenty of trees and space for hammocks, even a little table for setting the grill on, so we didn't have to get out the stand.
As I mentioned, it was Memorial Day weekend, so the campground was full, and it felt busy, but not unpleasantly so.
All sites are W/E; there's a dump station and bathhouses. I didn't use the bathrooms, since we were just there one night, but there's only one restroom plus one bathhouse with shower for the campground, so it could be a pretty good hike away depending on what site you're in.
There's a small playground, but the main recreation in the campground is the lake. We were very close to the dock and boat launch, and we walked over to check it out.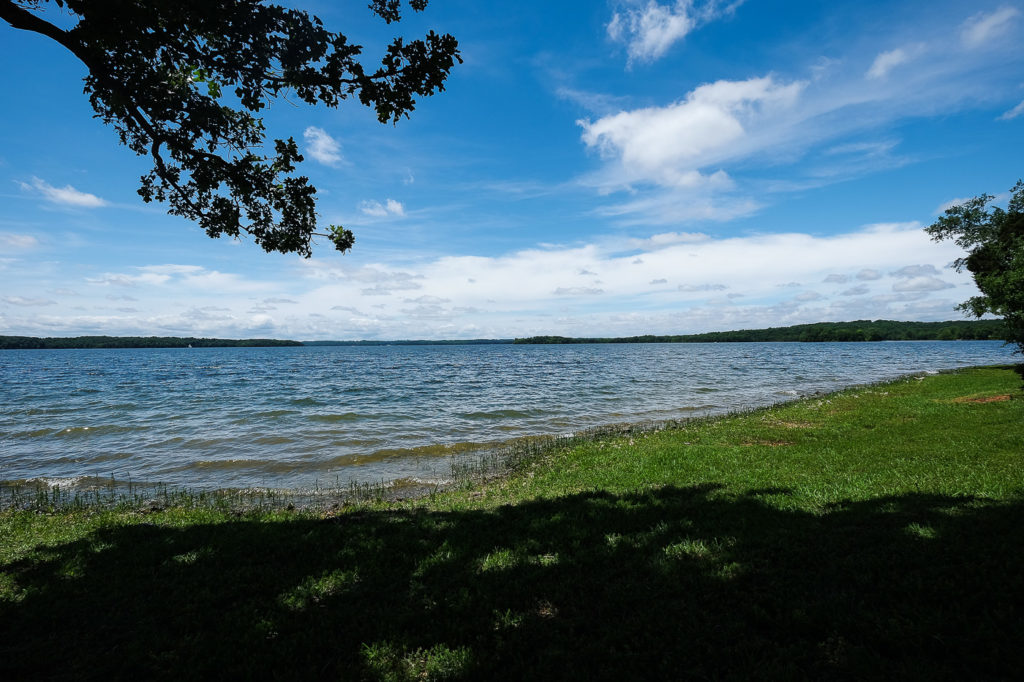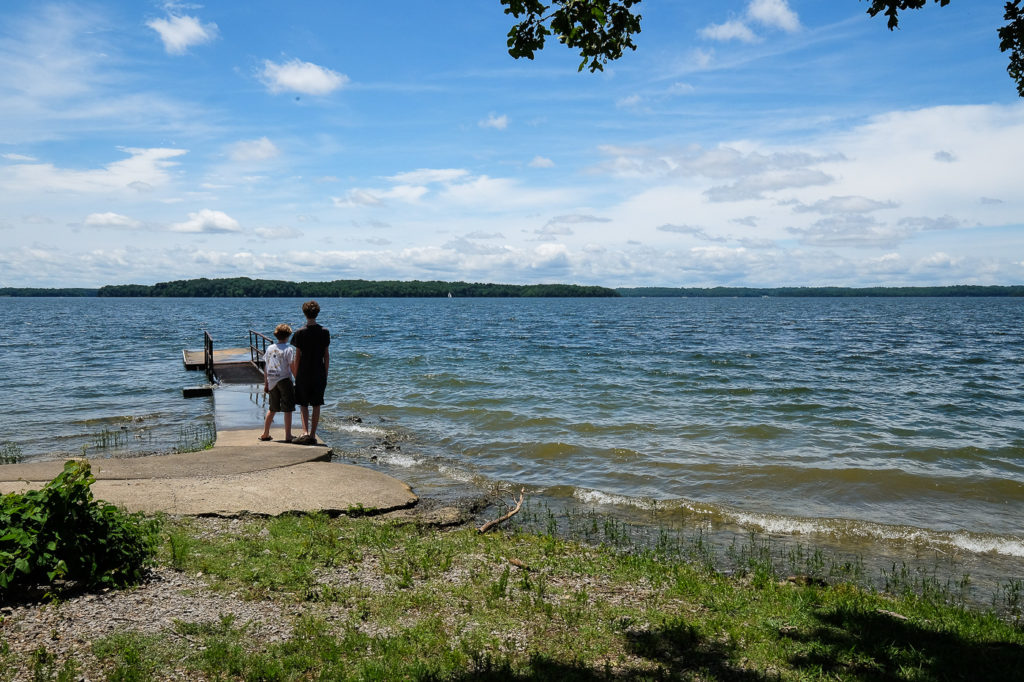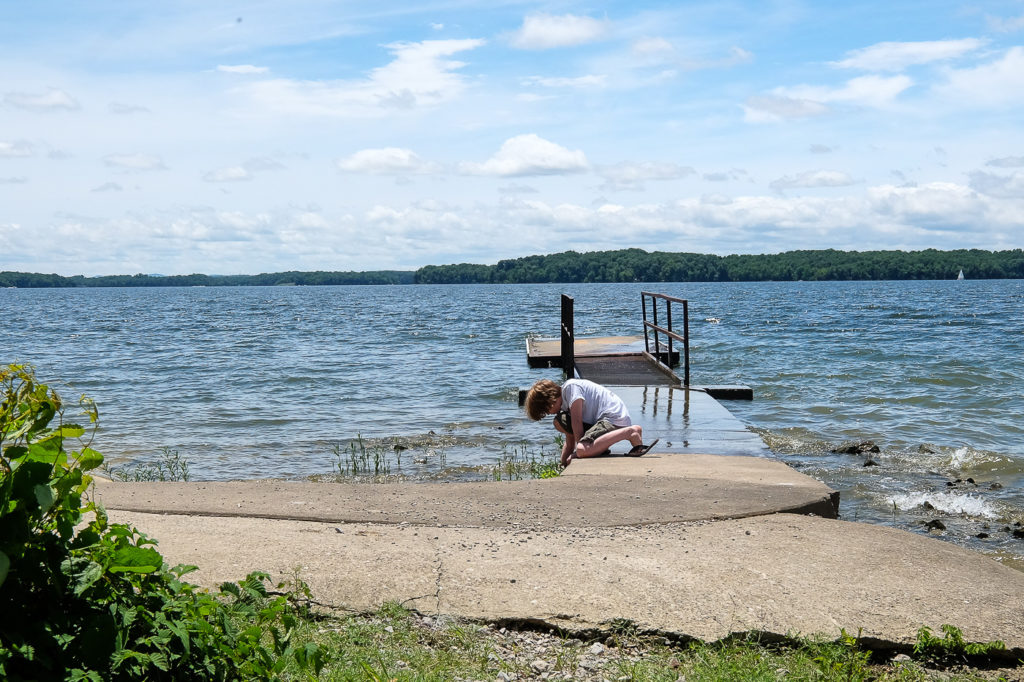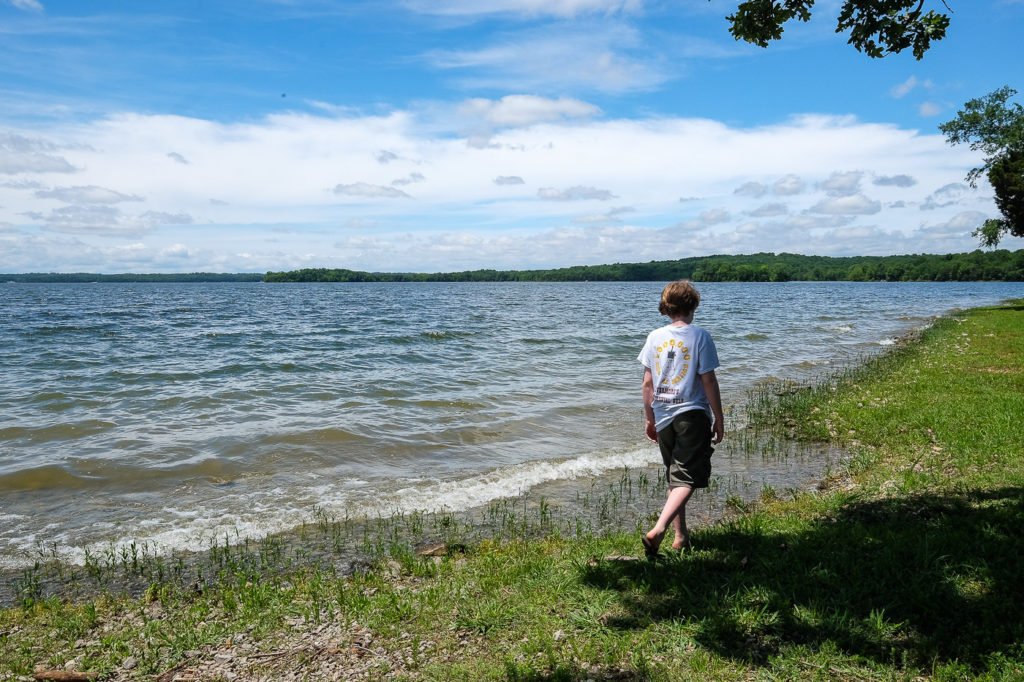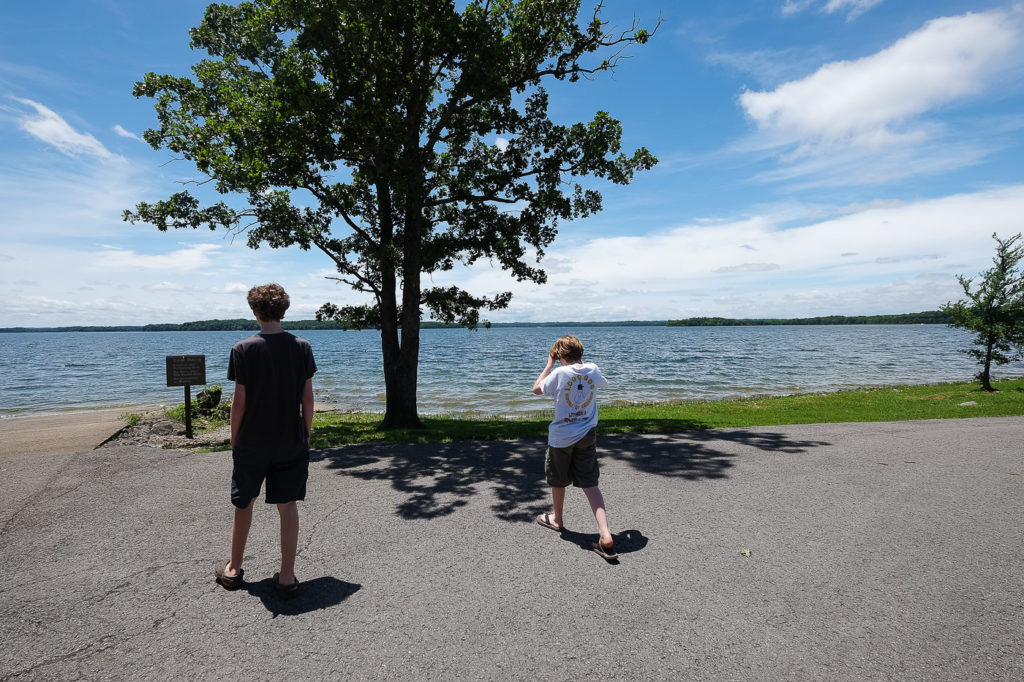 It seemed like the campground was mostly used by locals out for weekend trips, but I think it's a really great option if you're visiting Nashville….at $100 a night cheaper than some of the private campgrounds in the area, I definitely have no regrets about our choice.