Travel dates: June 2-12, 2017
We're more than two weeks into our trip now, and it feels like a really long time since my last check in a bit over a week ago. Time passes weirdly when you're traveling, I've noticed.
I left off with a bit of a cliff-hanger about our maybe broken/leaky air conditioner that we were about to take to Camping World to check out….yeah, they couldn't find anything wrong, and it's worked perfectly ever since. I'll take it. Problems that fix themselves are my favorite kind of problems.
In other RV-specific trip stuff, we've now stayed in our first two electric only campgrounds. We've stayed in water/electric sites fairly often, but never for more than three nights before, and we've never gone without a water hookup. The first was Cedar Pass in the Badlands National Park for two nights. We stayed there because the view from our site looked like this: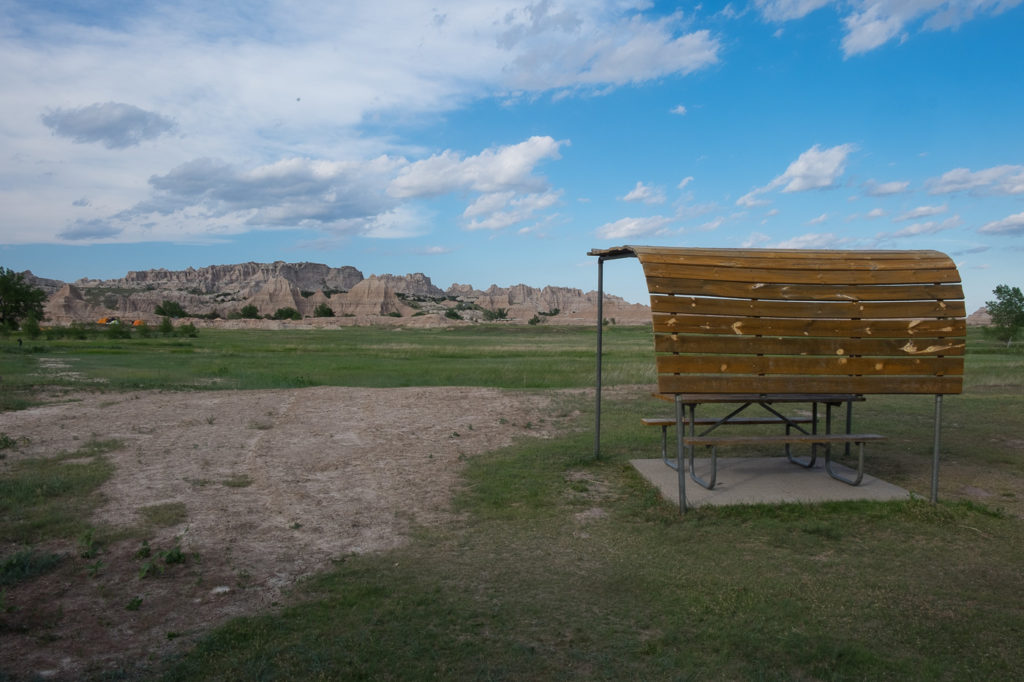 But we ran into some issues with the whole no water hookup thing. We stopped at the dump station on our way in to fill up the tank, and it took FOREVER to fill. Like we probably sat there for 45 minutes. Never having filled our tank all the way up before, we weren't sure if this was just what we should expect everywhere or if it was Cedar Pass specific. If our next campground is an indicator, it was Cedar Pass specific, so that's good news.  But then! We got all set up at our campsite with our nice, full water tank, and our water pressure was terrible. Good enough to wash dishes with a trickle of water or to brush teeth or whatever, but iffy for toilet flushing, and definitely not going to work for showers. Much water pump troubleshooting commenced (for the non-RVers, RVs have a water pump that you need to run your water when you're not hooked up to a water connection but are pulling water from your freshwater tank). Eventually, after much trial and error, we found the culprit in the form of a kinked hose under the trailer, and Dave came up with an ingenious solution of picking up a hose clamp at the hardware store in the not particularly nearby town of Wall to keep the hose open enough for water to flow through. Fifteen minutes under the trailer with a flashlight, and it's worked great ever since.
Our next campground at Custer State Park also had only electric hookups, and we were there for five full nights. We'd bought this big old blue tote on Amazon for emptying the gray tank (affiliate link), but it turned out to be overkill with how big the tanks are in the new trailer. I thought we should go with the 42 gallon size because it could hold pretty much the entire contents of our (45 gallon) gray tank and…go big or go home? Dave, it should be noted, voted for a smaller one. And he was probably right, because the thing about big tanks is that you can go a lot longer without emptying them. We were using paper plates and mostly (but not entirely) taking showers in the bathhouse, but we weren't super conservative with our water use, and we easily made it 4 nights without filling the tank. Had we been just a little more careful, we would have made it the full five nights no problem. That said, we did use the blue tank and it mostly worked well, except the hose it comes with is kind of crappy, so Dave switched to using our sewer hose after a small mishap. Let's just say we were glad we were only emptying the gray water.
Technical issues aside (there was also some time spent at a mechanic in Rapid City trying and failing to diagnose a mysterious clicking sound our van is making), everything's been going smoothly so far. Kids are in good spirits for the most part. We're doing a decent job I think of balancing ambitious days full of activity with time hanging out at the campground. I'm keeping up with editing photos as I go, which was a big goal of mine for the trip; ending up with two months worth of photos to deal with come August sounded terrible and overwhelming. And Dave continues to take videos! There are only a few of them uploaded so far because wifi has not been very good/reliable most places, but you can see the ones he does have up here, and there's lots more to come.
Okay, so here's a quick recap of what we've been doing since I left off (much more detailed accounts of this stuff to come later).
We left off with our overnight stop in Nebraska, and from there we started a ten day South Dakota stint. First stop–another overnight one–was in Sioux Falls, where we spent a hot evening checking out Falls Park: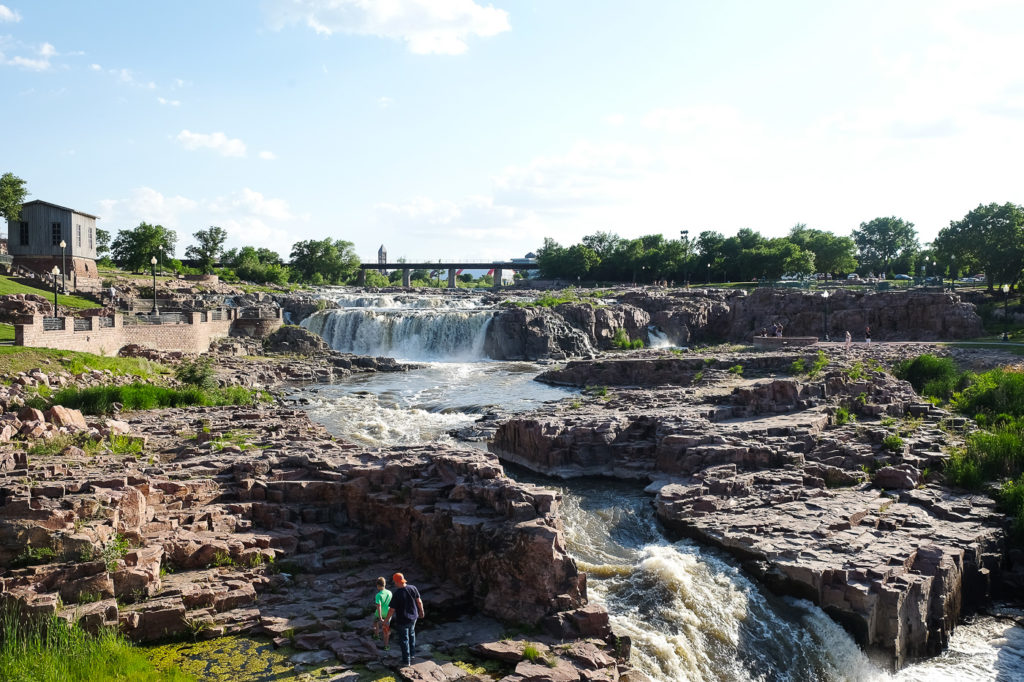 Then we spent two nights at the Ingalls Homestead in De Smet, SD. They have four RV sites there (plus covered wagons you can rent for the night), and when I realized that awhile back I decided we had to add a stop there. All the kids except Abe have read most of the Little House books, but I think this would have been an enormous hit even if they hadn't, because kittens: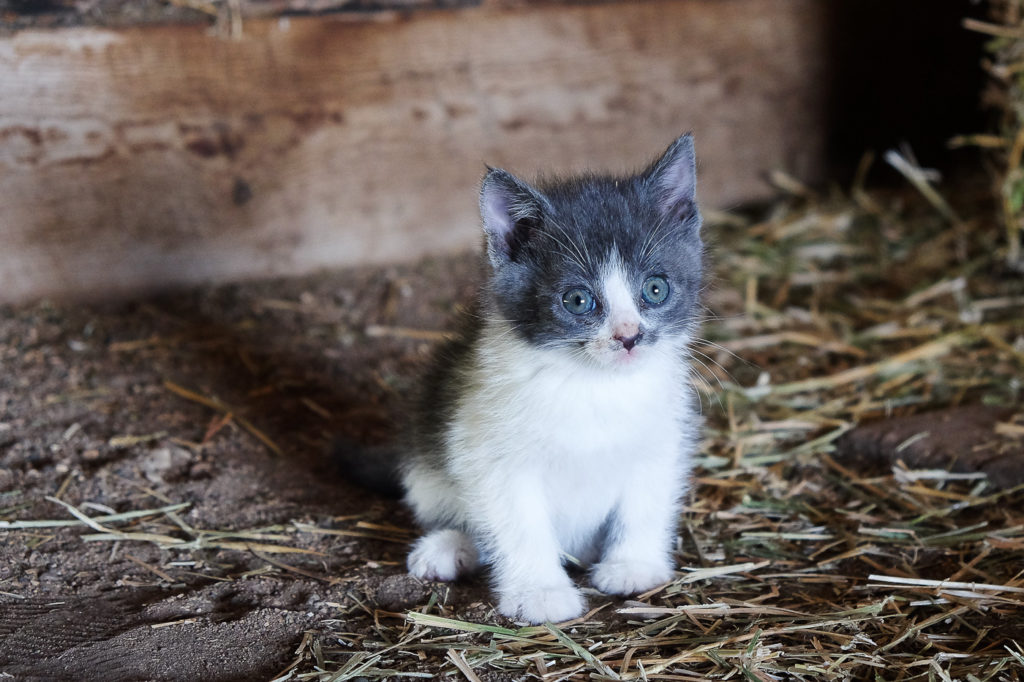 There's a good bit to do here, like washing clothes and pony rides and wagon rides and making corncob dolls (plus a tour in town of other Laura Ingalls Wilder sites)…but the baby animals were definitely the main attraction as far as my kids were concerned. They spent a couple of blissful days running back and forth to cuddle with kittens and visit with the week old cow, Bright, over and over again. The night before we left, a foal was born, so we got to meet him, too.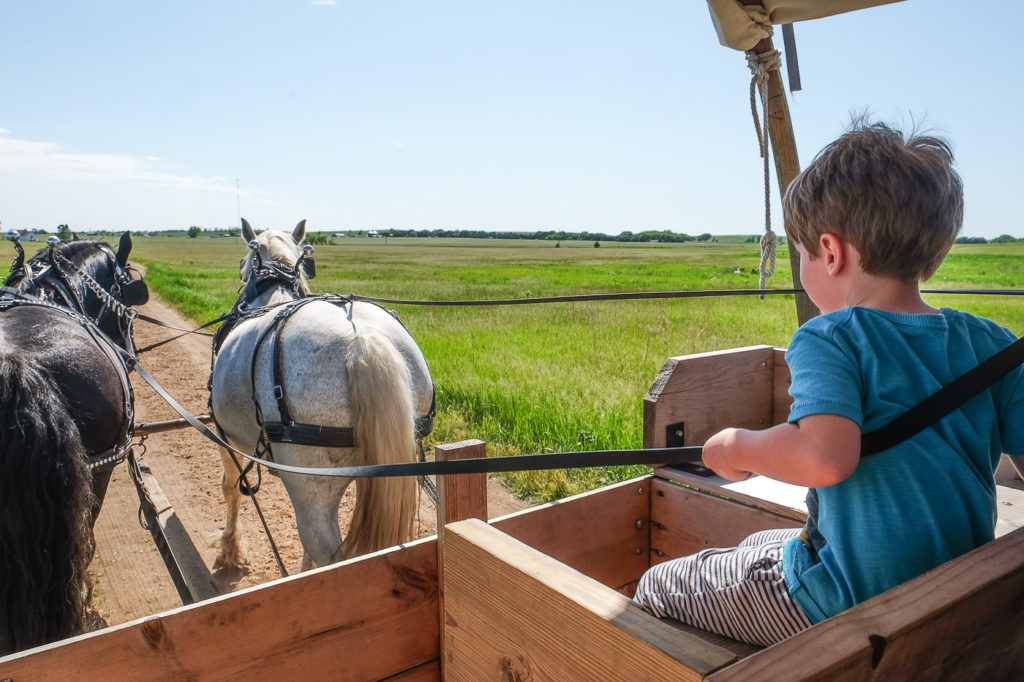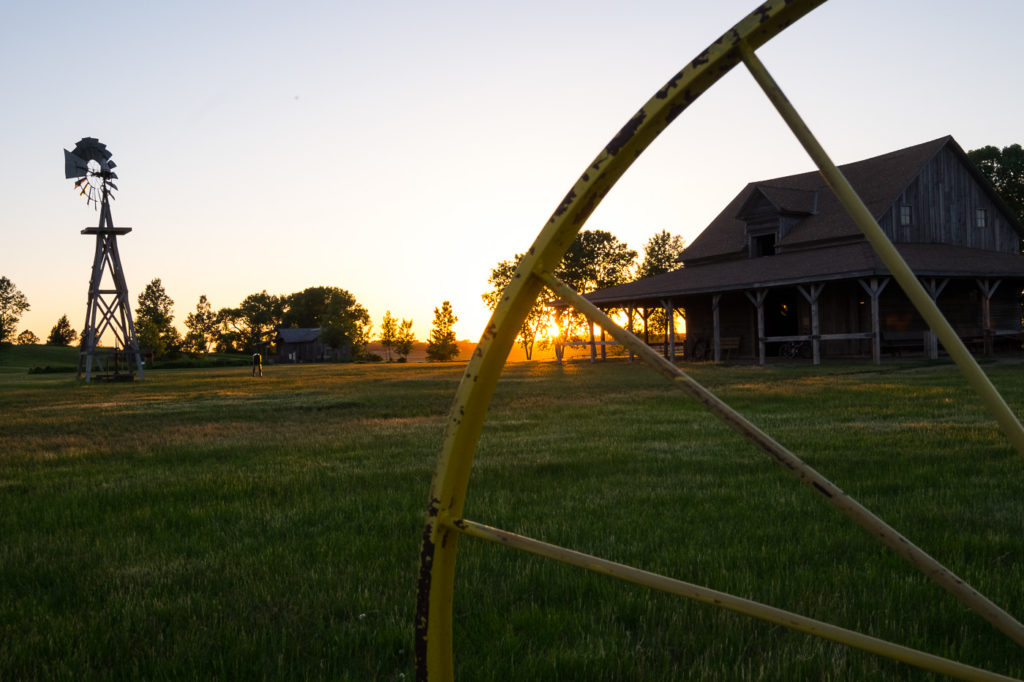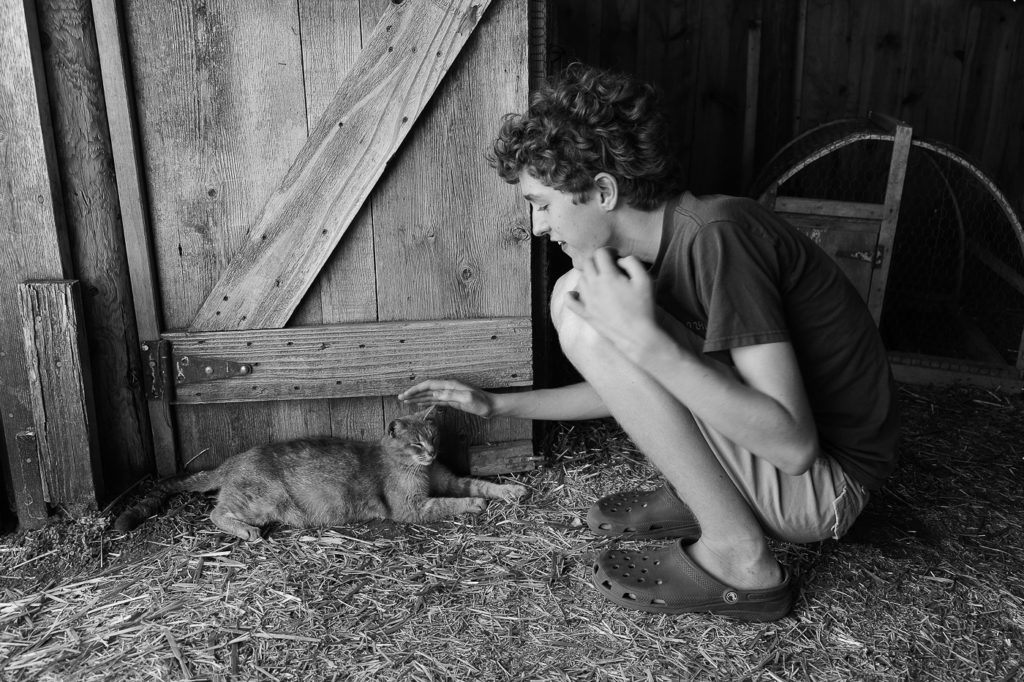 After saying goodbye to the kittens, we headed west again to Badlands National Park and spent two nights there. The Badlands are beautiful to look at, and the park rules allow you to climb or hike anywhere, on trail or off, so the kids (and maybe the adults, too) had a great time climbing all over the buttes: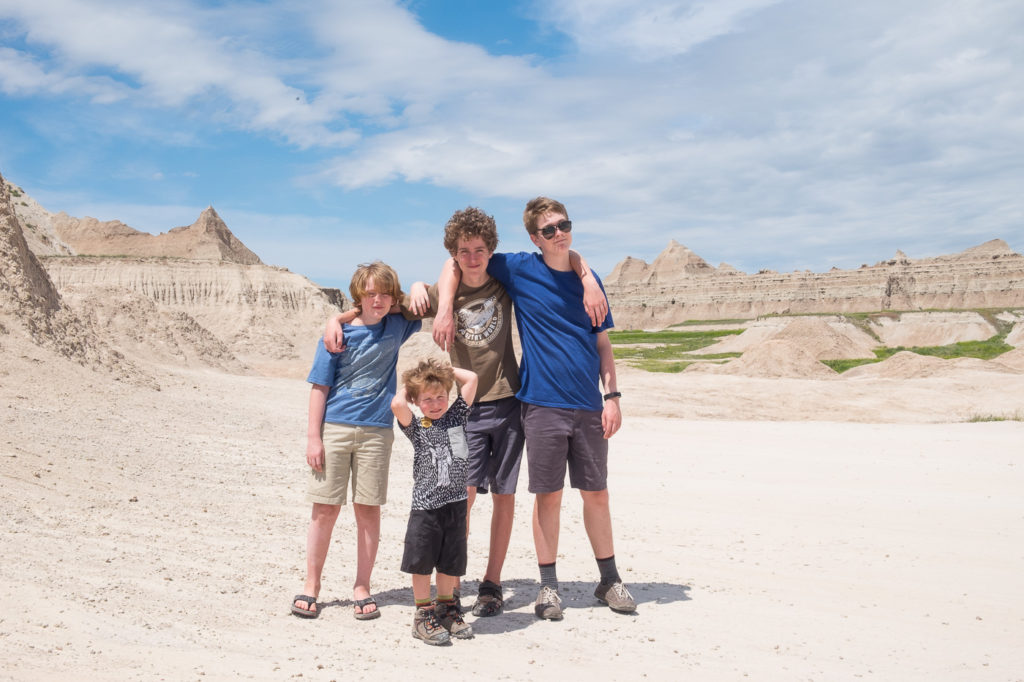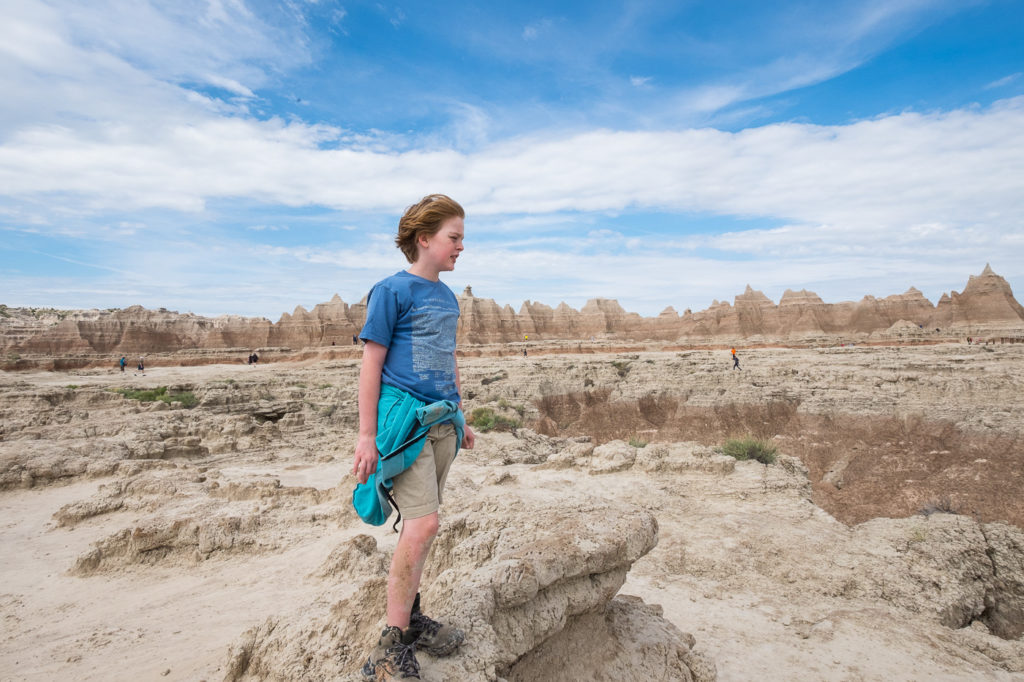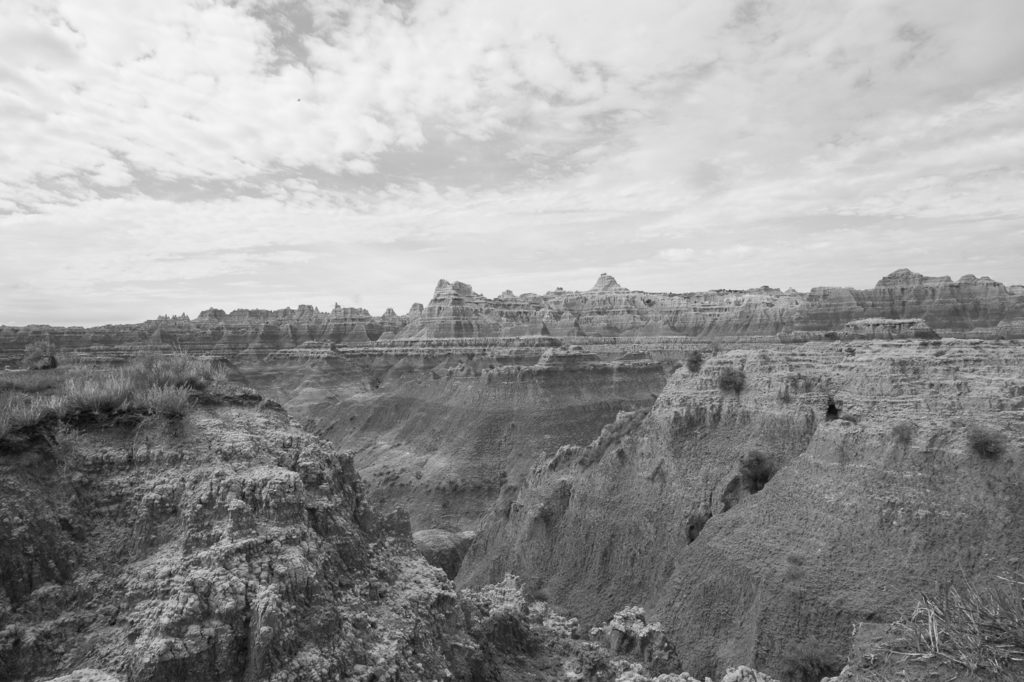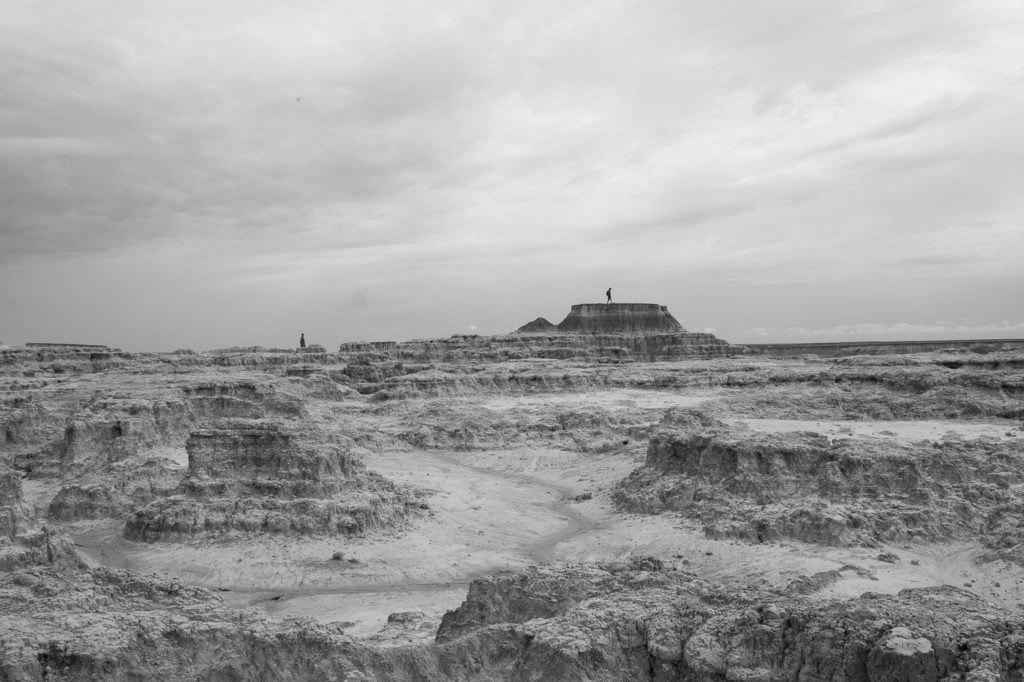 Our next stop was for five nights at Custer State Park to see Mount Rushmore and explore the Black Hills. Mount Rushmore was Disney World level crowded, but nowhere else we went was, particularly. It's a shame that so many people apparently see Mount Rushmore and run instead of staying to check out more of the many, many things the Black Hills has to offer.
It's hard to take a picture of Mt. Rushmore that hasn't already been taken approximately 40 gazillion times:
But I tried. Maybe these have only been taken 30 gazillion times: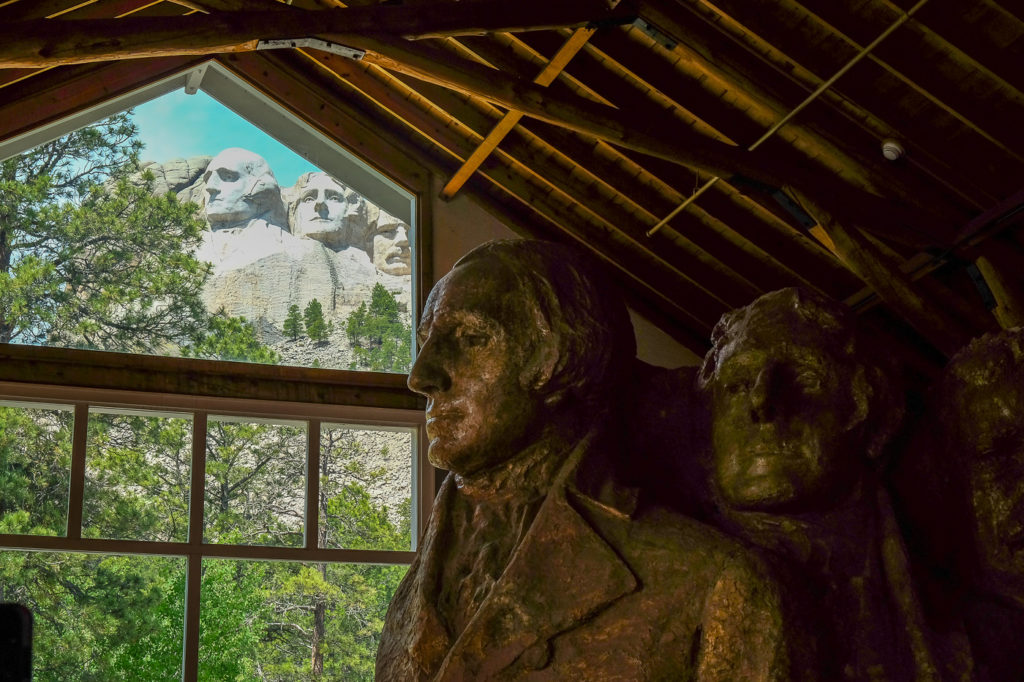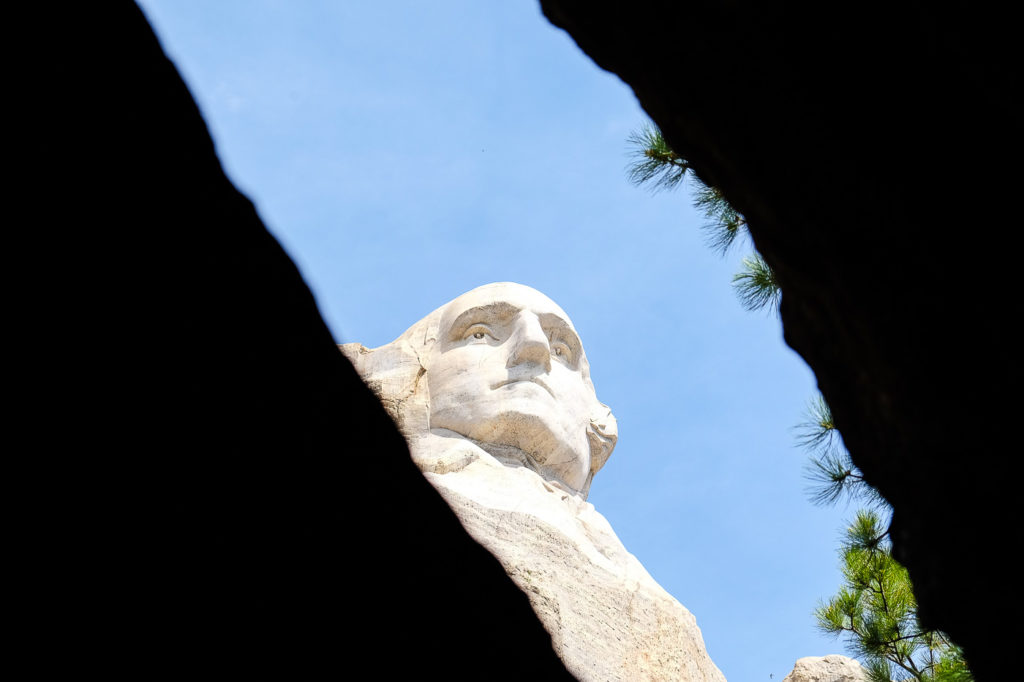 There are a number of scenic drives in Custer State Park, and we drove on all of them, I think, plus hiked up Black Elk, the highest peak east of the Rockies: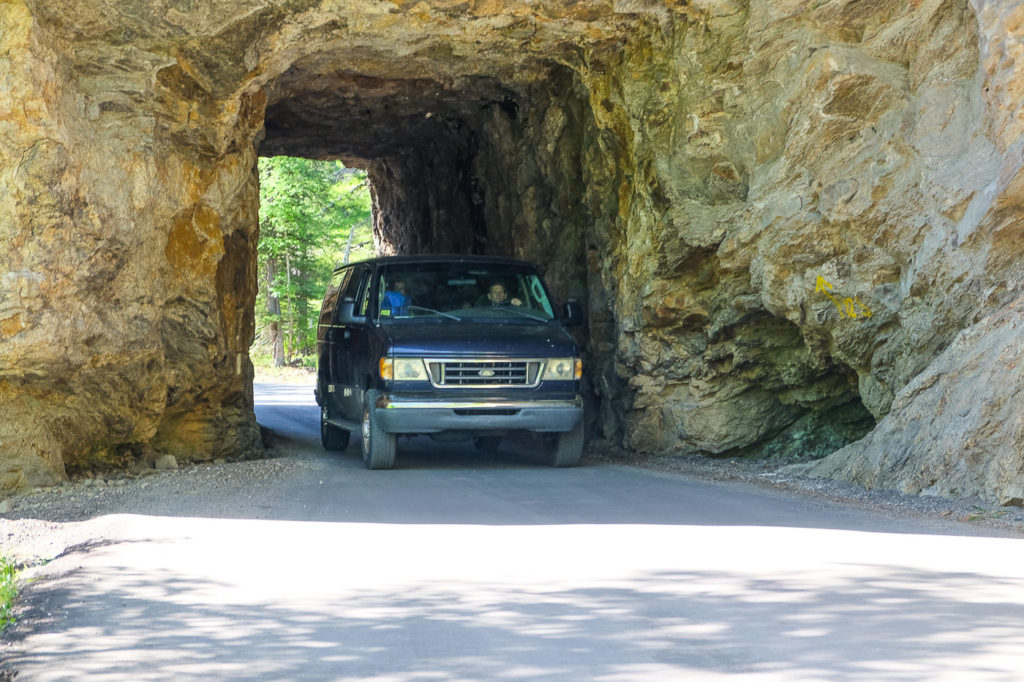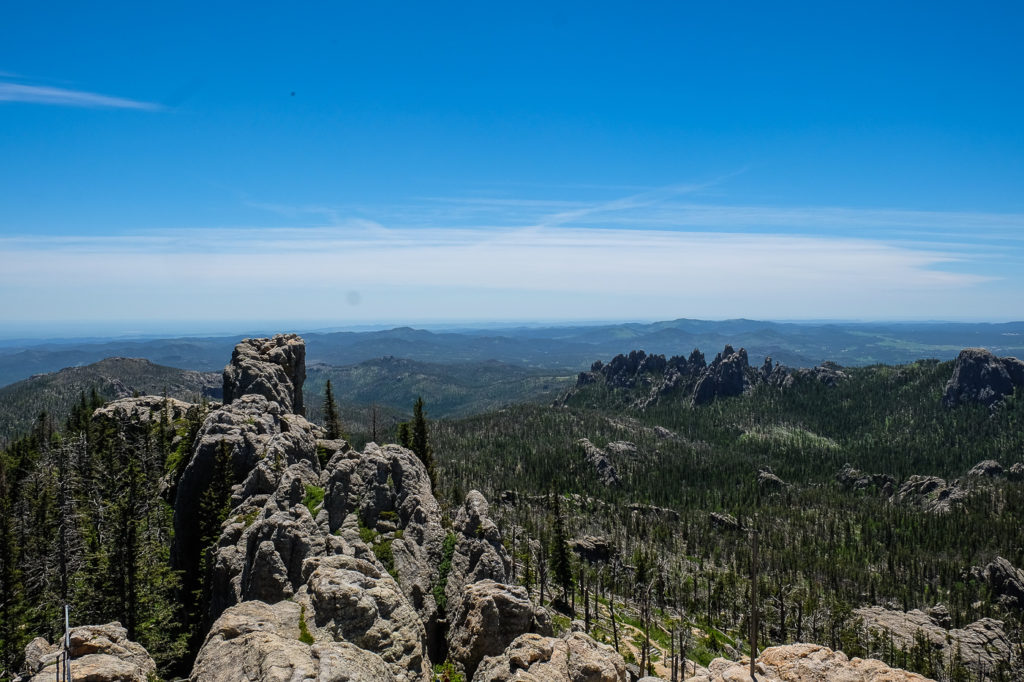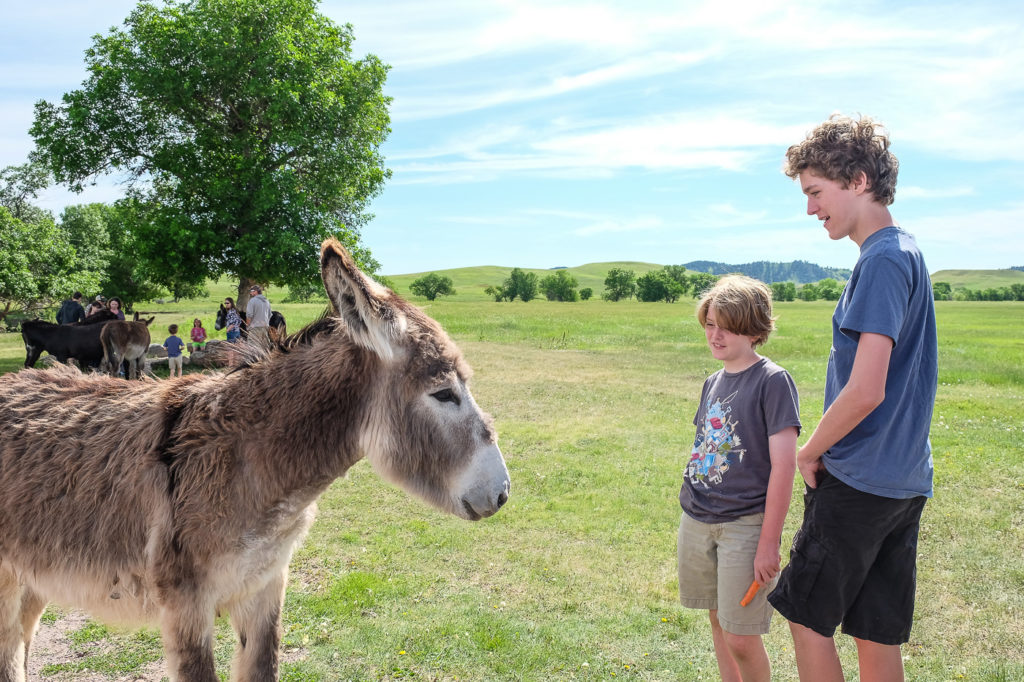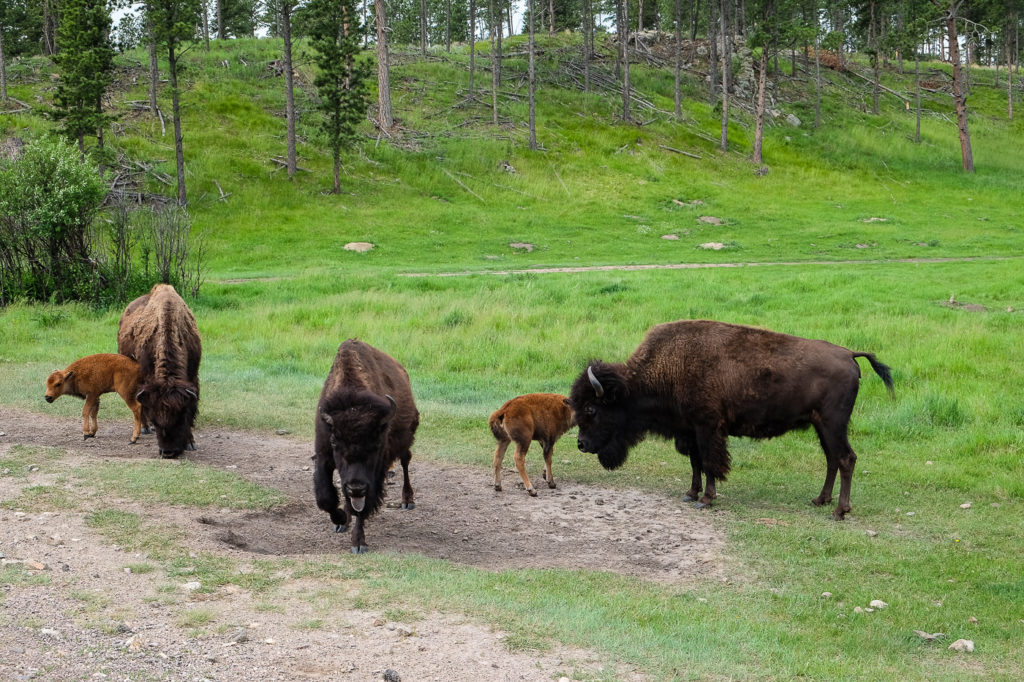 We saw Crazy Horse, the other giant sculpture on the side of a mountain: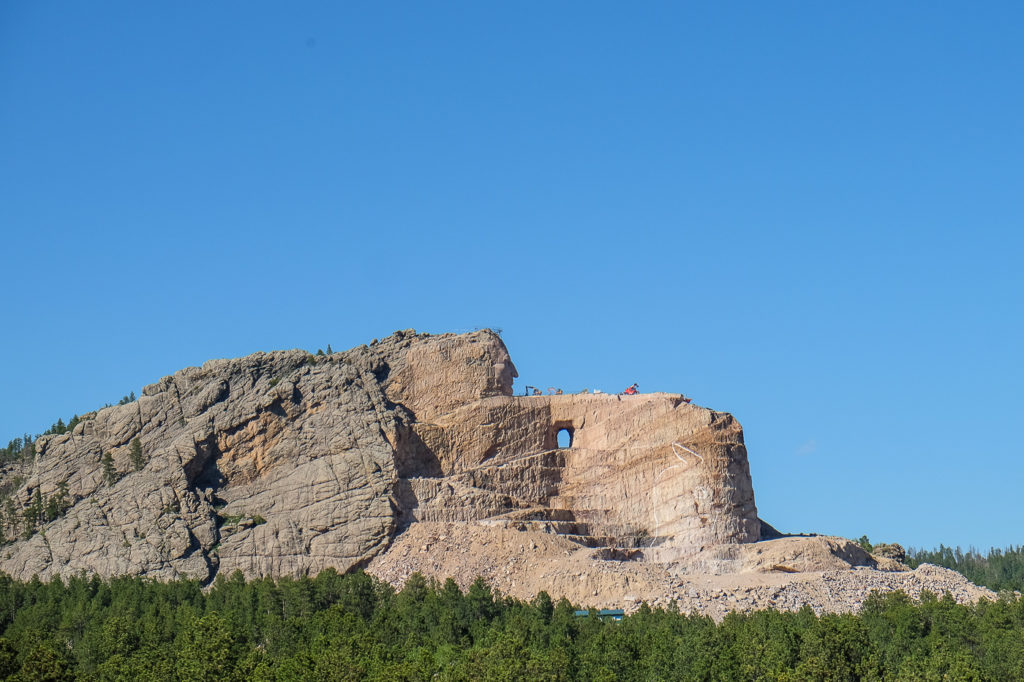 The kids wanted their picture taken with every president statue in Rapid City: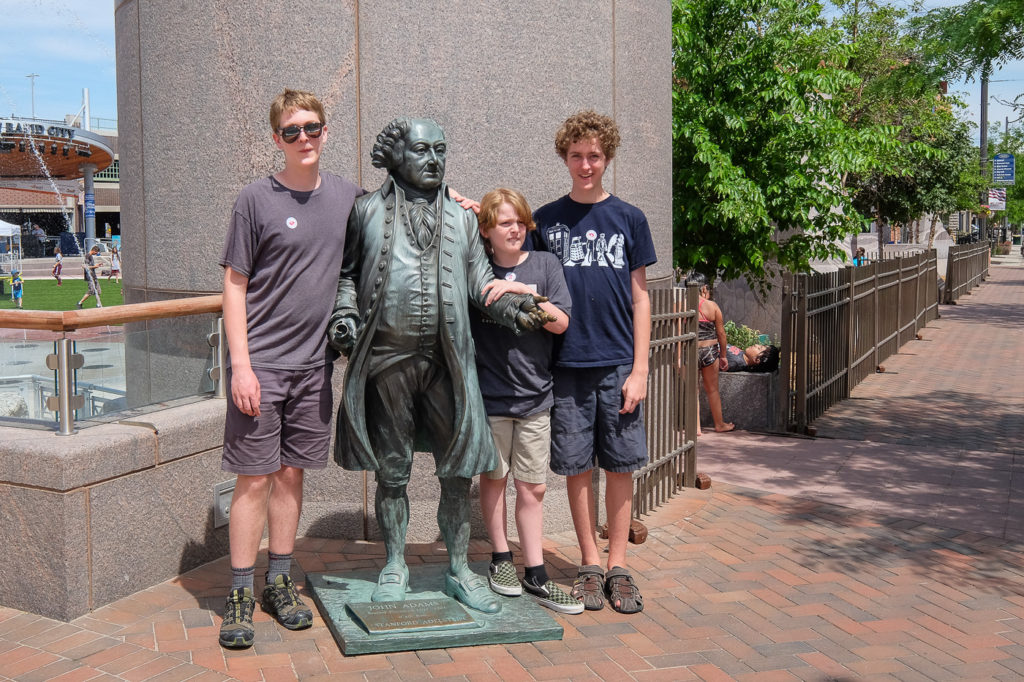 And we headed south one day to see Wind Cave National Park with its rare boxwork formations: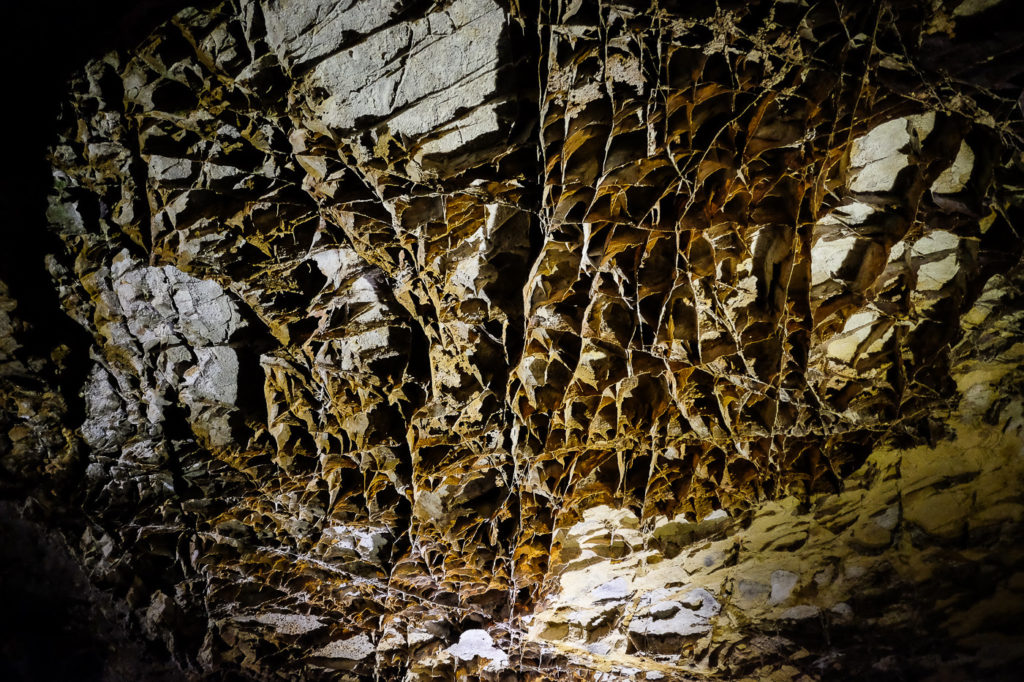 And the Mammoth Site, where the kids did a paleontology class: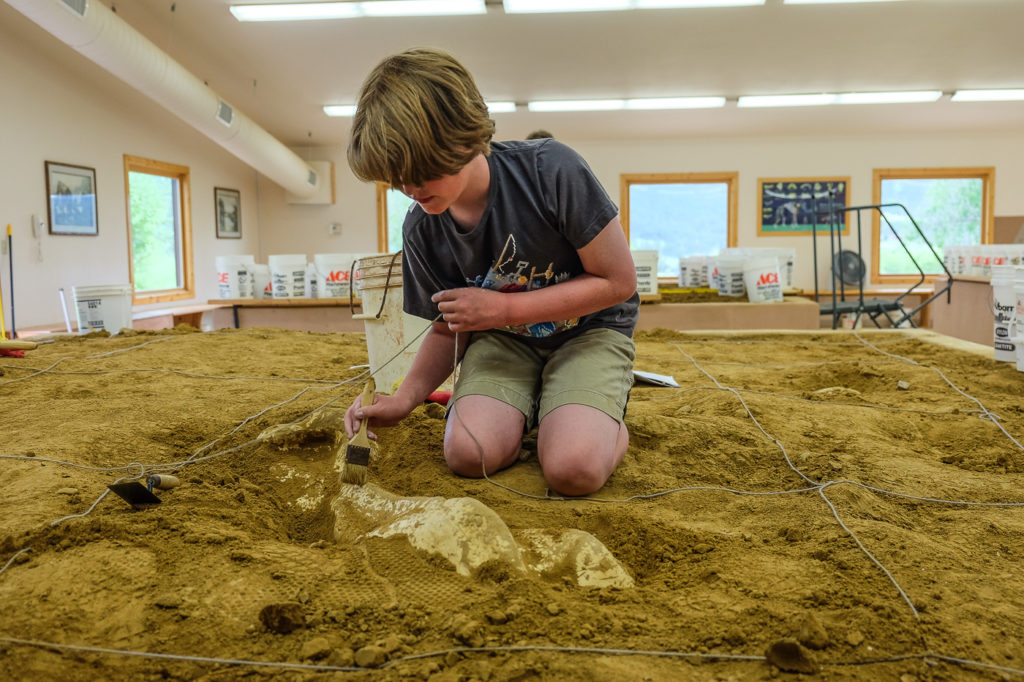 ….and that brings us to the end of our stay in South Dakota! We had a great time there, but now we've moved on to Wyoming…more on that later. Until next time, South Dakota….
All the updates:
Road Trip Post 1: starting off, St. Louis, etc.
Road Trip Post 2: South Dakota
Road Trip Post 3: Wyoming
Road Trip Post 4: Idaho, Oregon, N. California
Road Trip Post 5: San Francisco and the Grand Canyon
Road Trip Post 6: New Mexico, Texas, and home