travel dates: April 1-8, 2017
What with Charleston being right there on the coast and all, there are a number of nearby beaches to choose from. We went with Folly Beach because a few friends recommended it and because it's very close to James Island County Park, where we stayed. If you're staying at James Island County Park, admission to Folly Beach County Park is free; normally it's between $5-15/car, depending on the season and day of the week. Dogs (on leash) are allowed before 10 and after 6 during the summer season (May 1-September 30) and any time the rest of the year. I appreciate a beach with a generous dog policy.
Generally speaking, we had pretty good weather for our week in Charleston (first week of April), but it was pretty cool and windy several of our days (and very stormy one night, but we were tucked away in our trailer then, not at the beach). Cool and windy can be nice for touring but not ideal for the beach. And the water was COLD. So we went to the beach twice, but both times for a quick say hello to the ocean kind of visit. We also didn't get a chance to do much in the town, but we drove through it on the way to the beach, and it looked like a cool little place. Someday we'll have to go back with some warmer weather and time to stop for lunch and ice cream.
Behold: many pictures! Taking pictures at the beach is kind of my favorite.
In this first one, you can kind of see the crazy wind blowing the sand across the beach: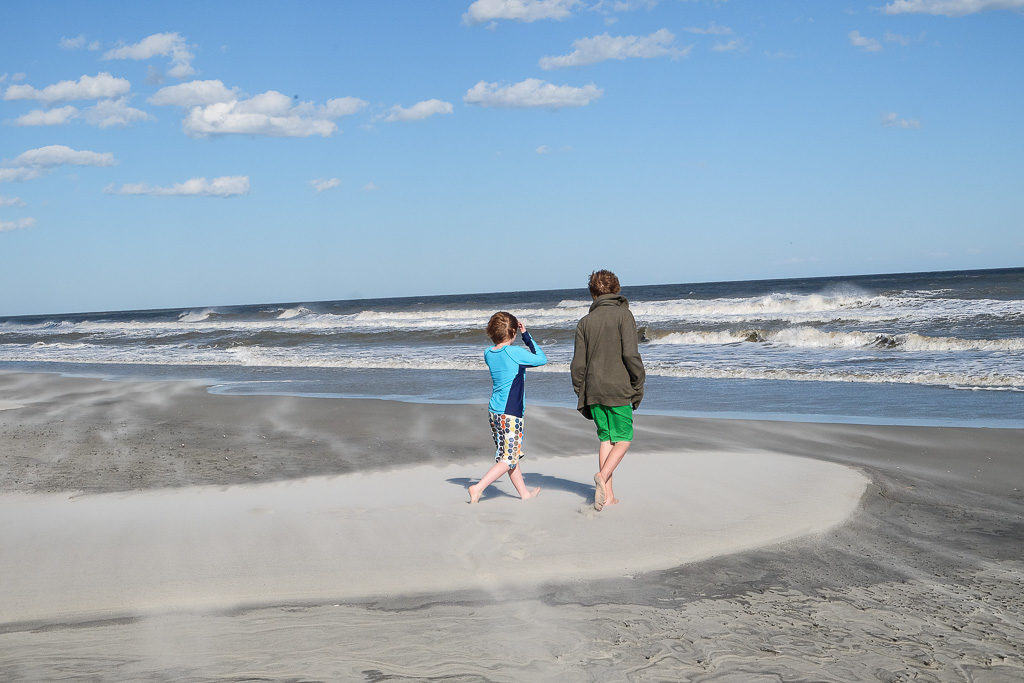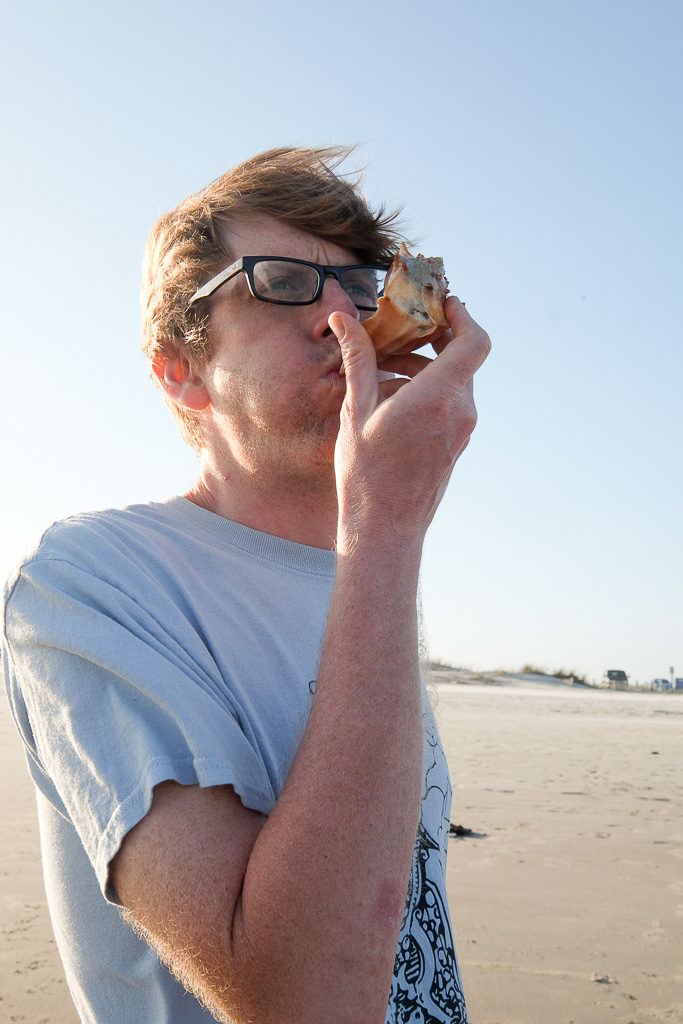 Beagle ears flying!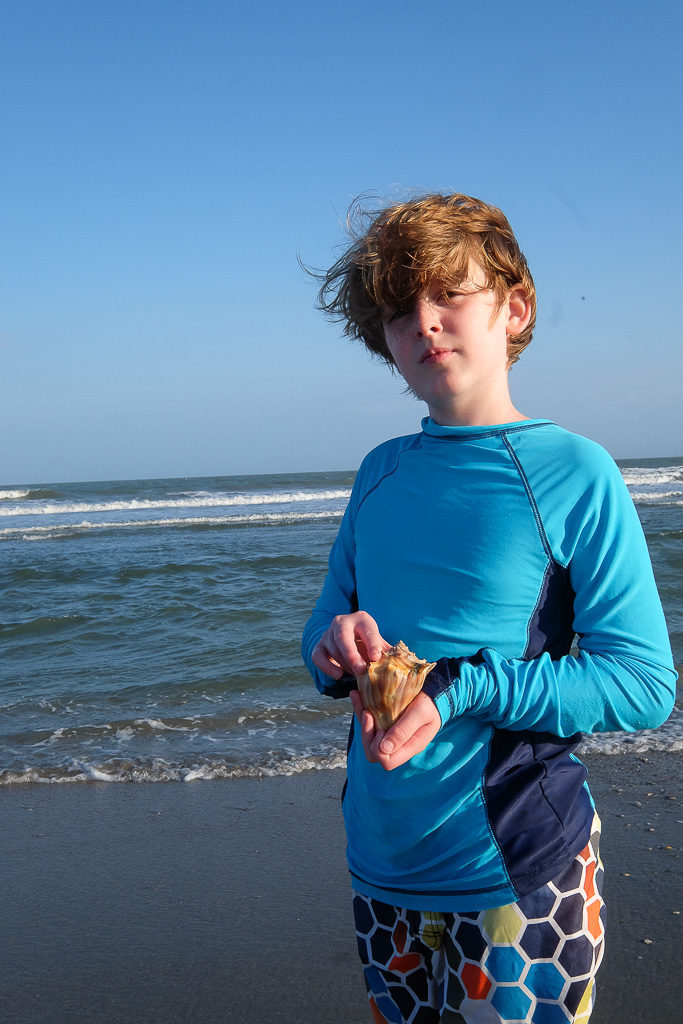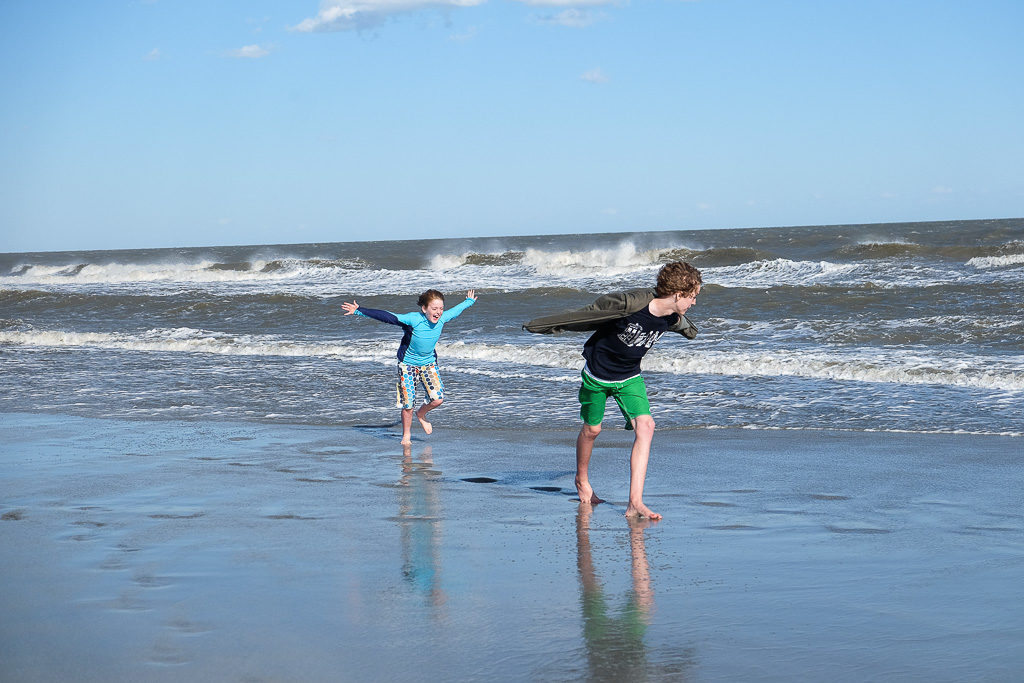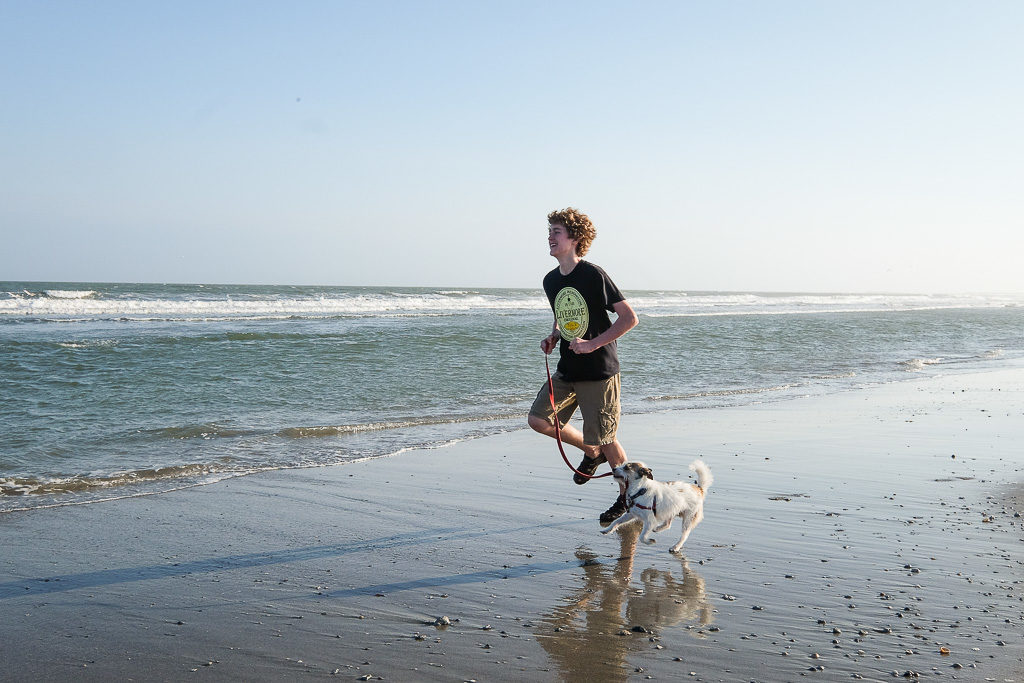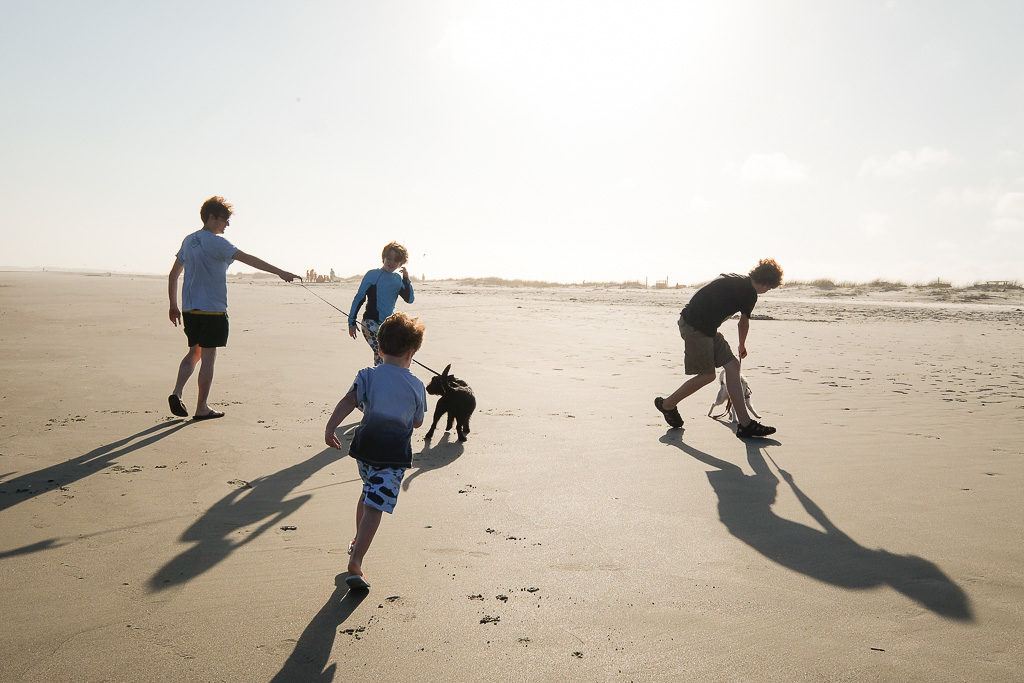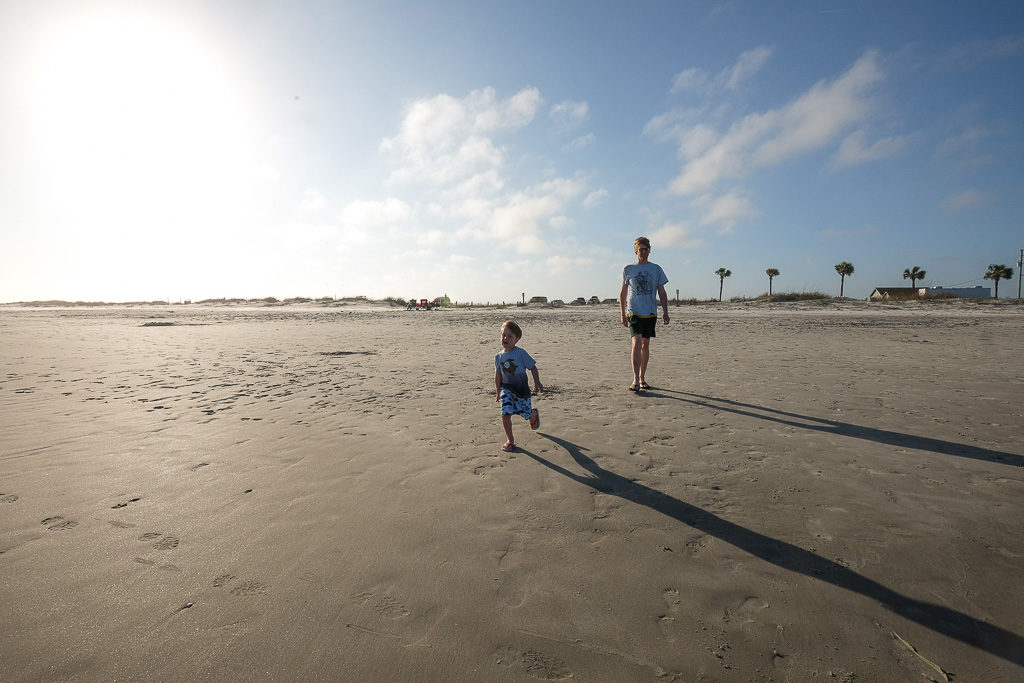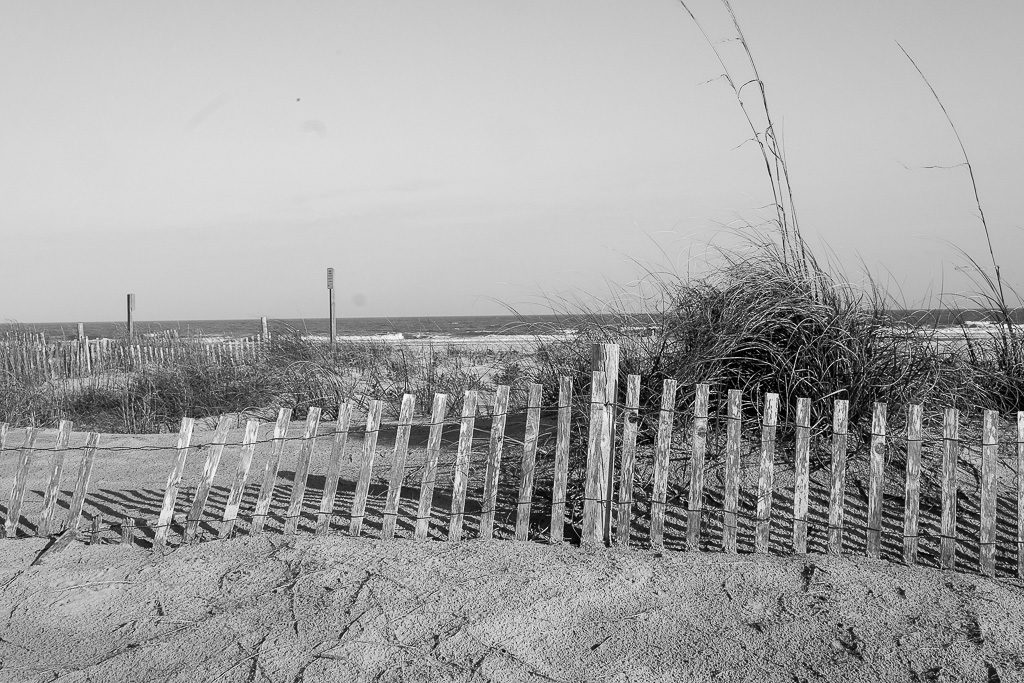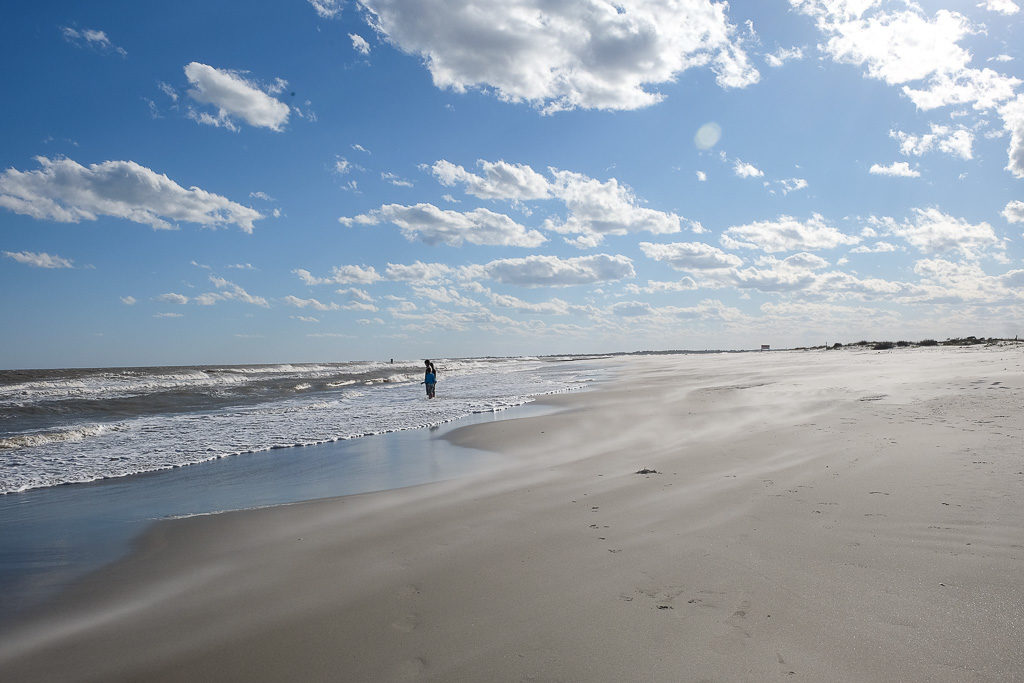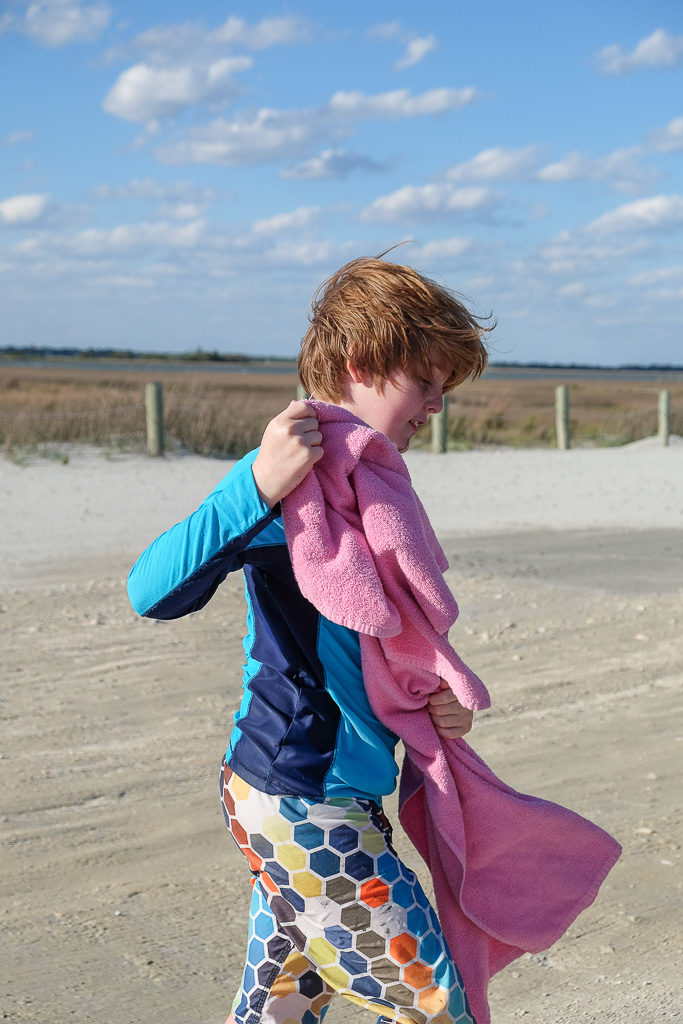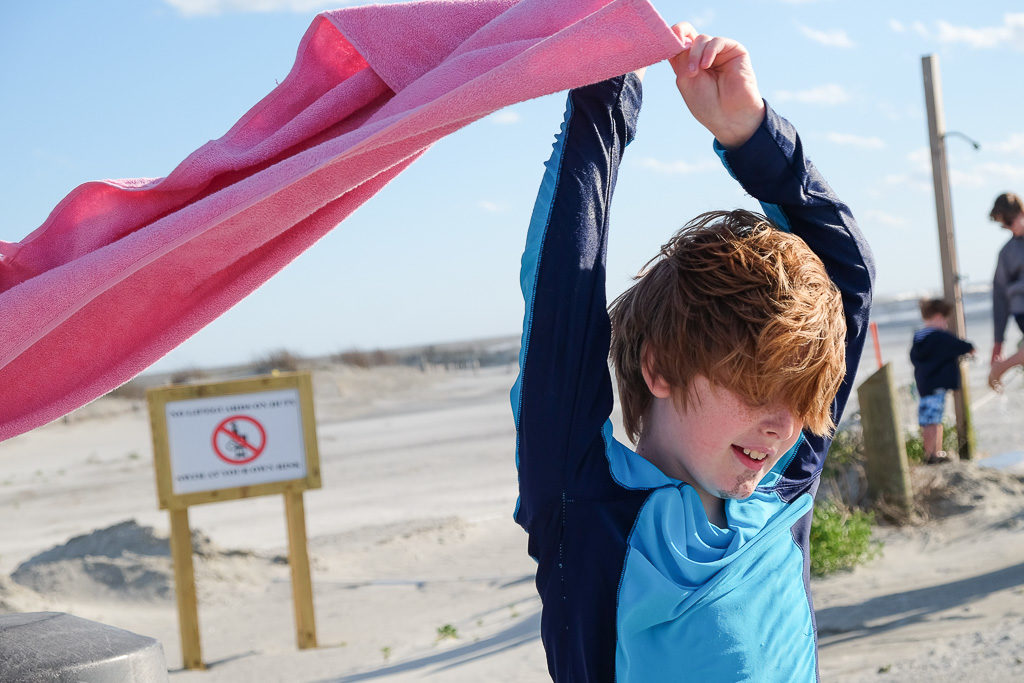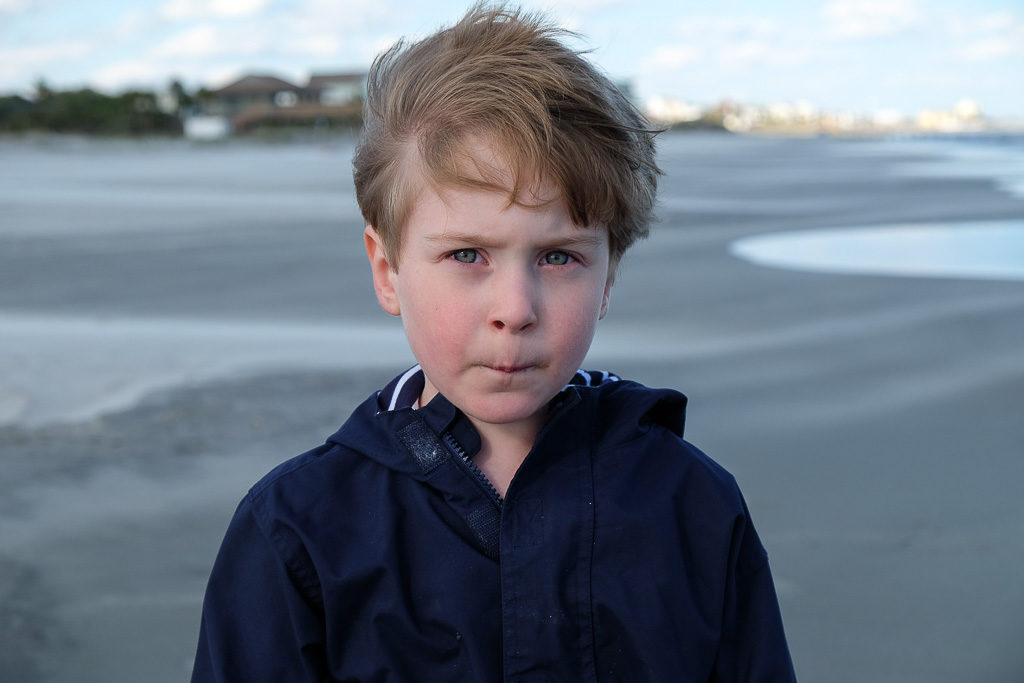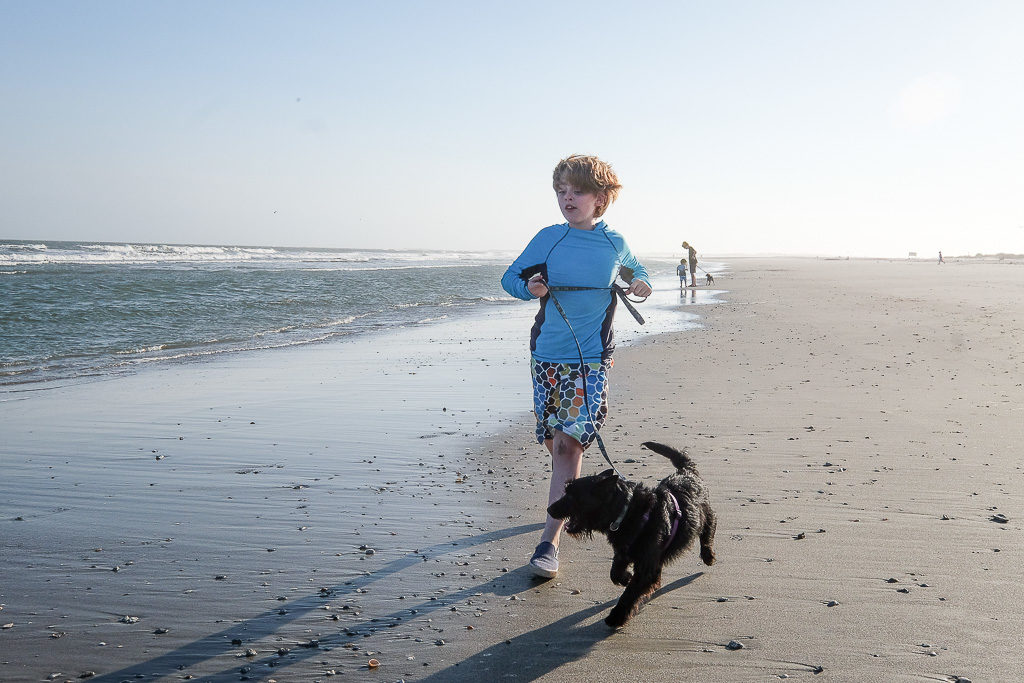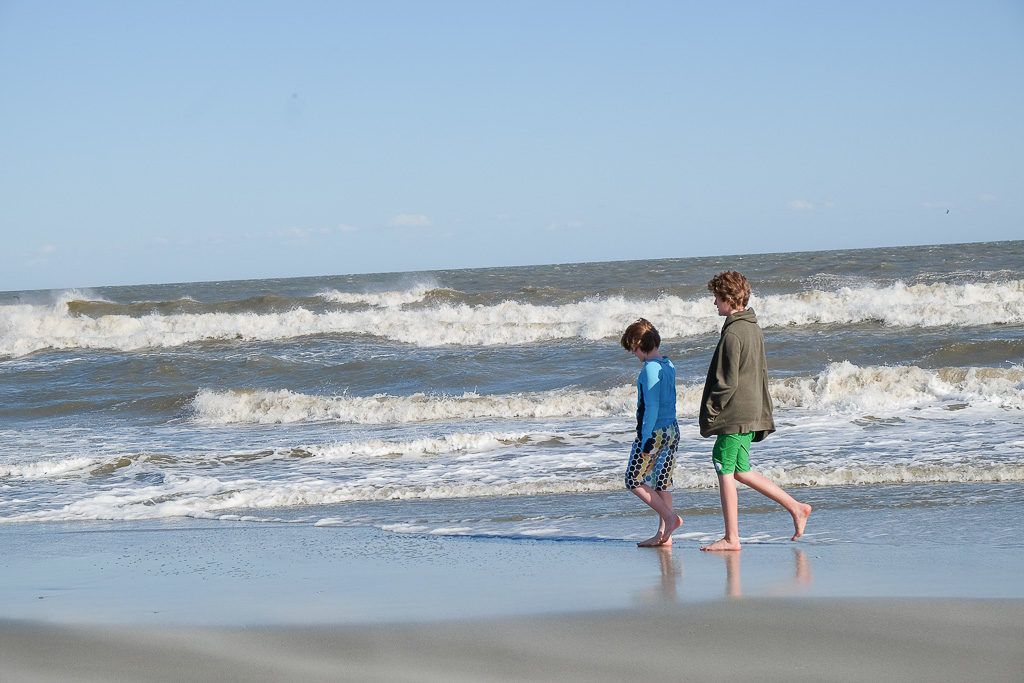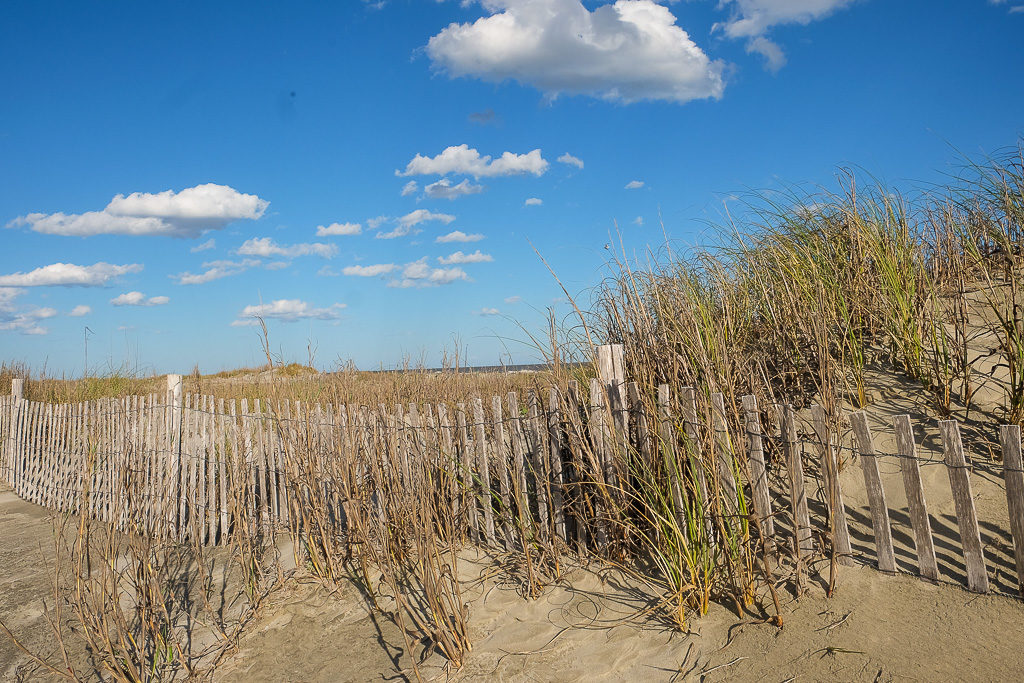 Our first night in Charleston, we didn't much feel like cooking after driving all day, so we headed out and discovered Bohemian Bull very close to the campground. I'd come across Bohemian Bull online before our trip, on some list or other of good restaurants in Charleston for families with kids. I was drawn to it because it has this really fun outdoor area where you can play games while you wait for your table: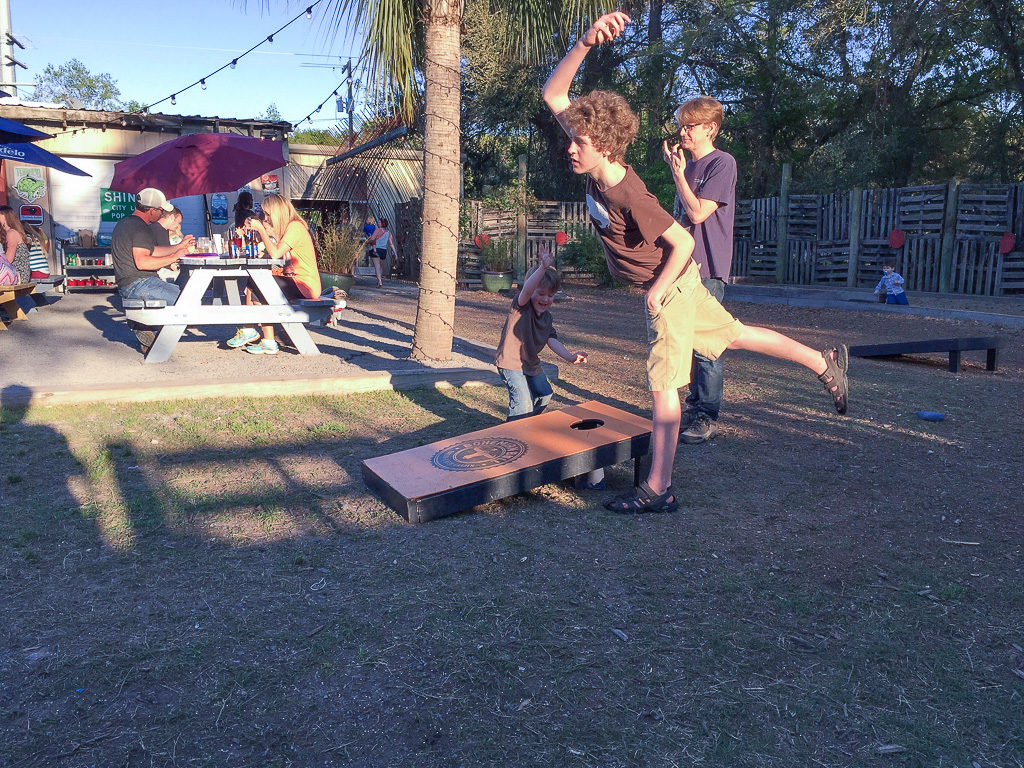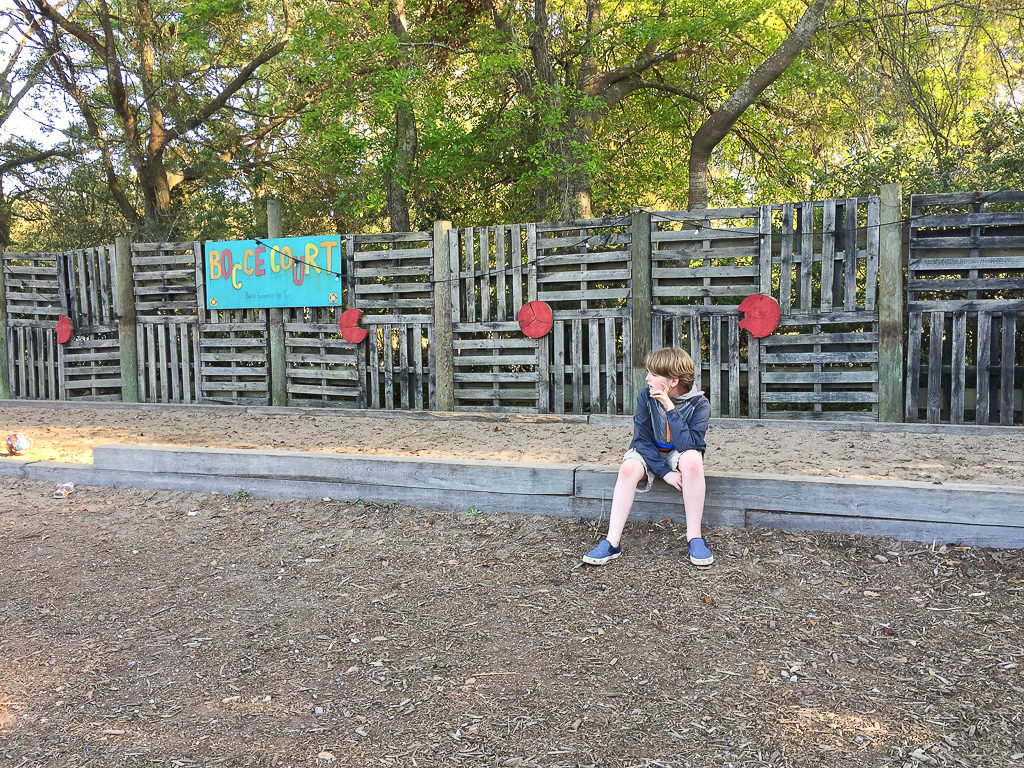 Or just drink a beer from their extensive craft beer menu: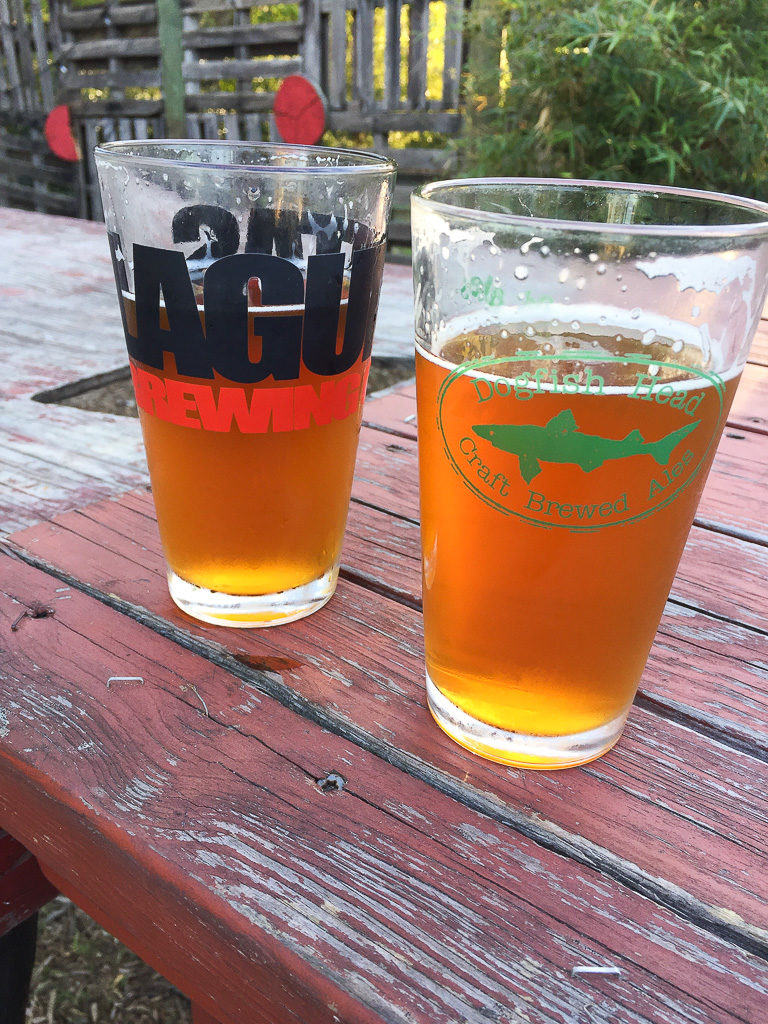 I also remember thinking that the wings on the website looked really, really good. And they were!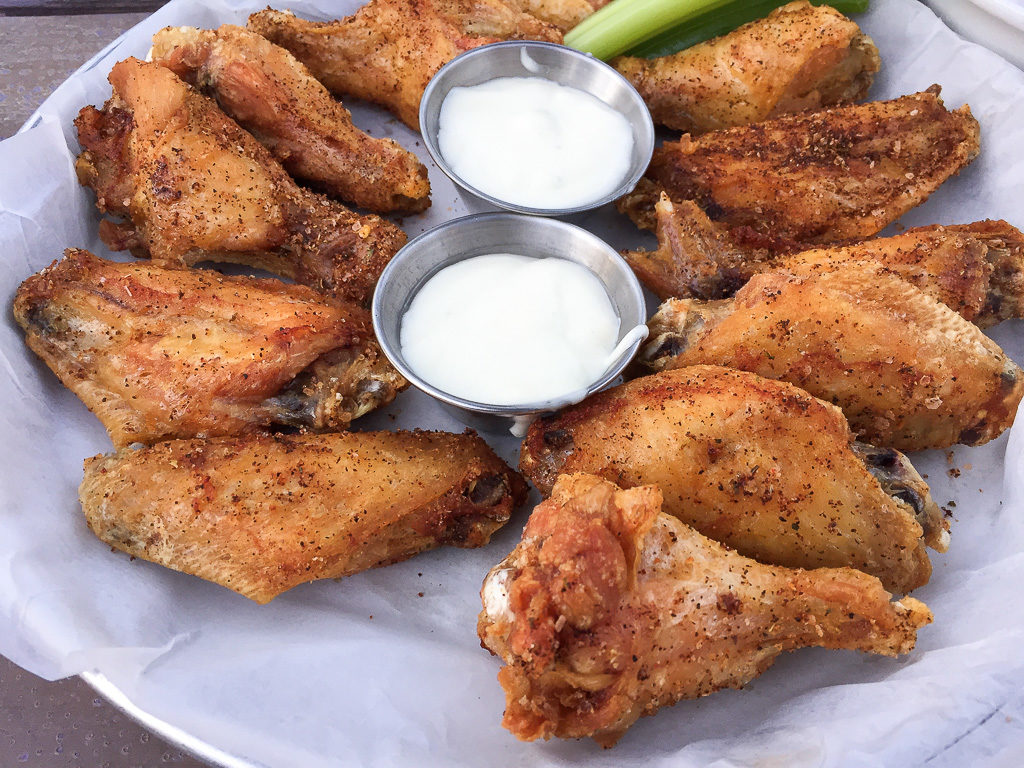 So anyway, great, very kid friendly restaurant only 10 minutes from James Island County Park. We had pretty much universally good luck with restaurants in Charleston. We also ate at Hominy Grill, Smoke BBQ, and the Early Bird Diner. All of those were recommended in this post from RV Family Travel Atlas, so head over there for more details and photos and some other restaurant recommendations.