Travel dates: Saturday, November 19-Sunday, November 20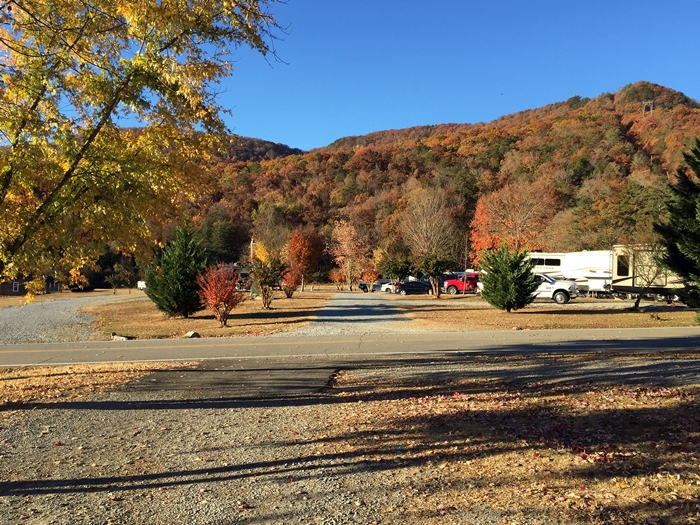 We spent much of our very busy fall (full of the kids doing a play and Dave finishing his master's) trying desperately to fit in a weekend trip and failing miserably. We booked or thought about booking weekend after weekend, but things kept popping up to keep us from actually going anywhere. It started to seem almost comical.
But then we finally found a free weekend–the one right before Thanksgiving–and decided to spend a couple of nights in Chattanooga at the Raccoon Mountain campground.
Then it came time to leave Friday evening, and….we couldn't find the cat anywhere. She was outside, and, being a cat, she would not come when we called her and our searches of the yard and neighborhood came up empty. We decided to give up and leave early Saturday morning instead (the cat came home shortly after we decided this, of course), so our weekend trip turned into a single night. Chattanooga is only about two hours away, so this was still reasonable, and we were glad to take what we could get by this point in the fall.
Raccoon Mountain has a nice location for visiting Chattanooga; it's convenient to the interstate, easy to get to, and close to both the downtown stuff and the Lookout Mountain attractions. When we were there, on a cold weekend in November, it was very sparsely populated, so it felt relaxed and spacious. But it's a large, sprawling campground, so YMMV during busier times of year.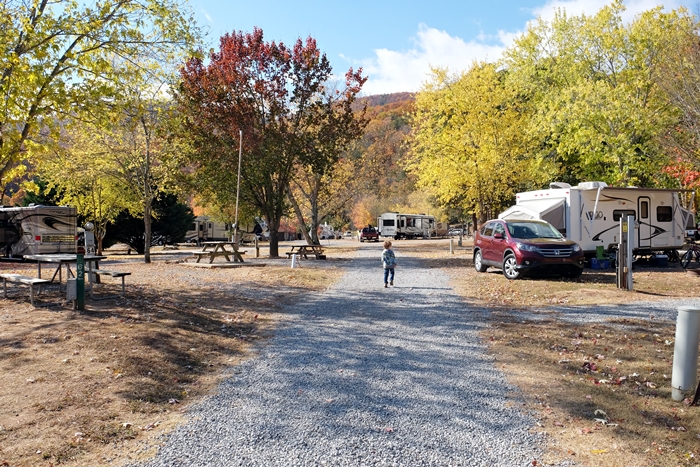 Booking and Arrival: The campground offers tent camping, W/E sites, and full hook up sites. They have a very thorough description of each type of site along with specifics about size, length, shadiness, etc. for particular sites/areas of the campground on the website. You have to call to make a reservation. As I mentioned, it wasn't crowded at all when we were there and reservations far in advance weren't necessary, but things might well be different in the summer or on weekends with warmer weather (it dipped down below freezing the night we were there). Rates for RV sites range from $35 to $44.
Campground is easy to get to; it's a bit off the highway, but on fairly flat (although somewhat narrow) roads with little traffic.
Campground and Sites: ahh….looking at these pictures is making me wish it were still fall! So in fall the campground is really lovely; there's a view of the mountain plus enough trees at the campground itself that there's tons of pretty color. The sites aren't huge, but there is some separation, and some of the sites have a good bit of shade.
We were in one of the premium full hook up sites, which I believe is the only option if your RV + vehicle are longer than 35 feet. We had a nice long pull-through that was easy to get in and out of. We didn't spend much time outside at the site since it was so cold, but our site had a fire pit and a picnic table. Hi, old trailer!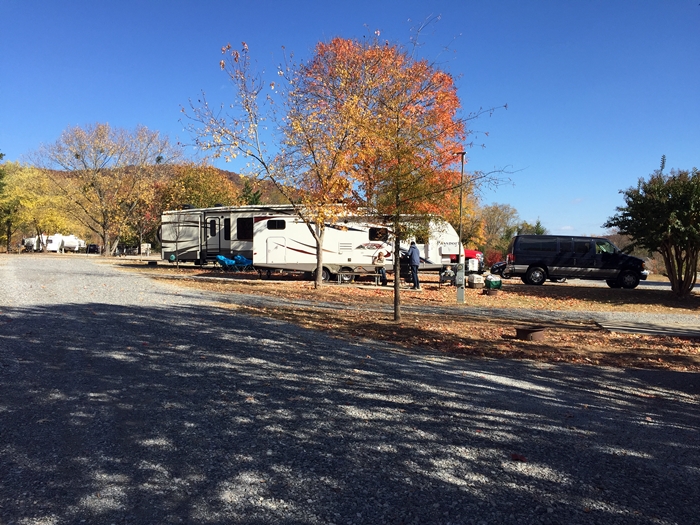 Amenities and Activities: This is probably the part where I should tell you the great news that Raccoon Mountain doesn't just have a campground, it has a CAVE! Which one can tour! We didn't do this. Because of the cat who cut our trip short. I won't say which cat it was, but it was Athena (to be fair, Athena is usually my favorite of our two cats). But next time! Anyway, so you can walk right over to the cave tour from the campground, where you can do either the 45 minute "Crystal Palace Tour" or get muddy doing one of the "Wild Cave Expeditions." I think my kids would enjoy the Wild Cave Expeditions and I would stay nice and dry  in the trailer while they did it.
Aside from that, they also offer gem panning, a pool (not open while we were there of course):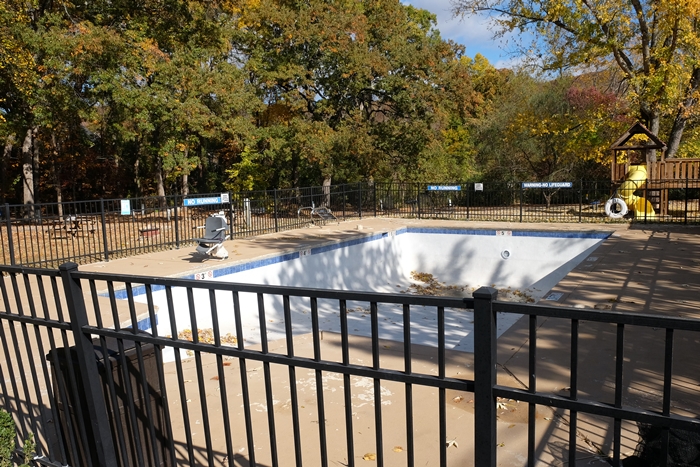 a playground: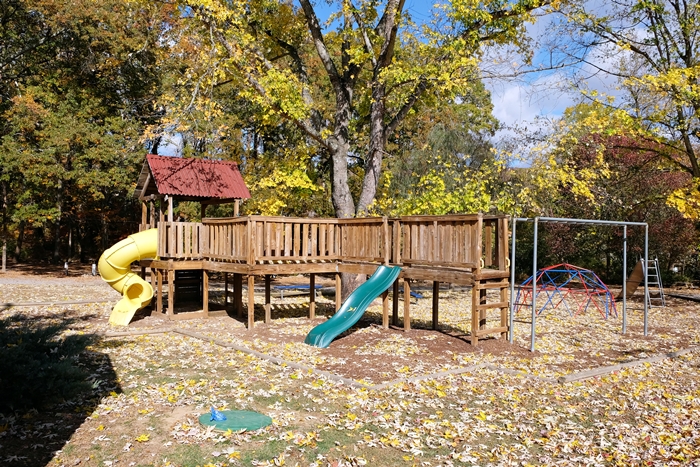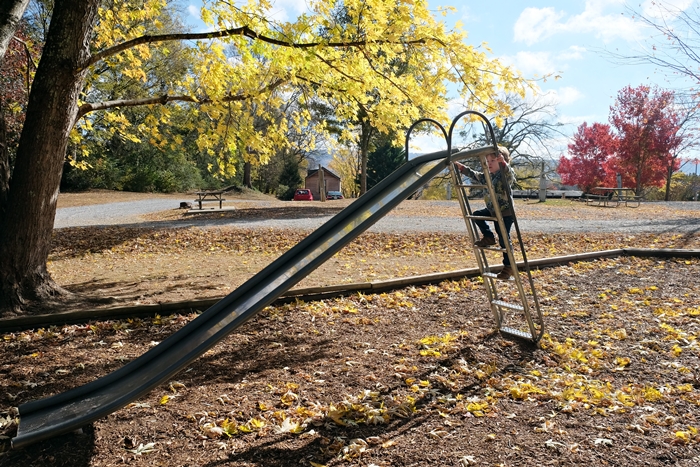 and a dog park.
The bath house was sort of interesting in that it required a code to get in. We didn't use it, but it looked very clean and nicely updated: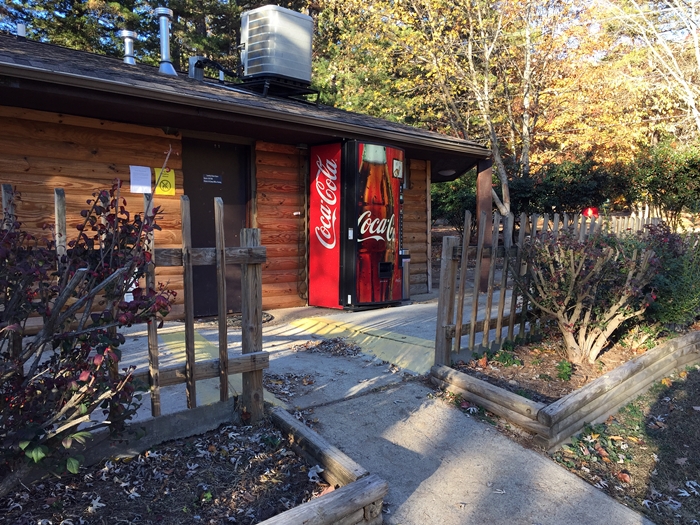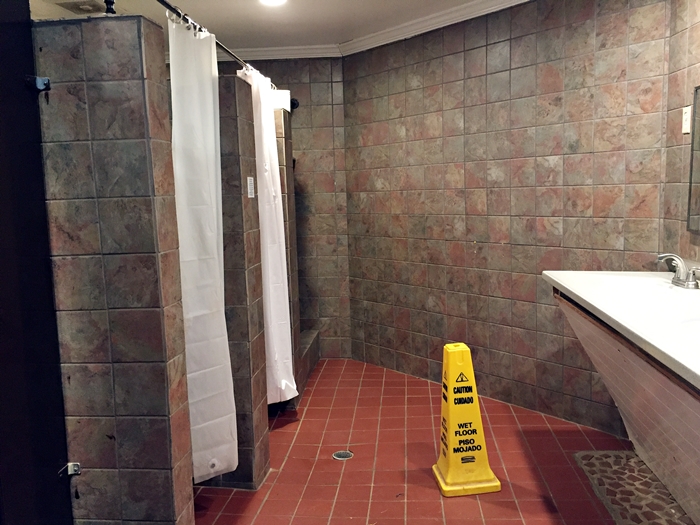 ….although apparently the fans in the showers can cause some anxiety if you don't read this sign: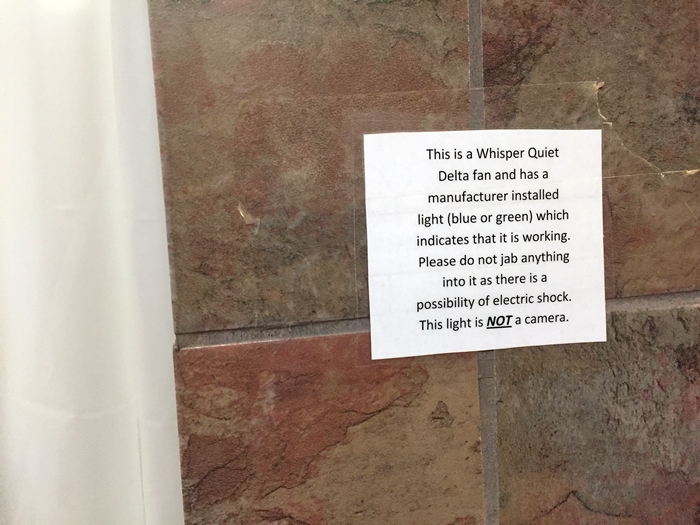 There's a small camp store and there's also a gift shop by the caves where you can find some things (like ice cream) that the camp store doesn't offer.
Overall, we really enjoyed our all too brief stay and would love to come back again when we can stick around longer than a single night.
I've blogged a lot about Chattanooga in the past (here, here, and here), but on this trip we did a few things that we hadn't done in quite awhile, so I'll give a quick rundown. One thing we did was see the Enchanted Garden of Lights at Rock City. I don't have much in the way of pictures from here since it was….dark. Rock City gets dressed up with tons and tons of lights every holiday season. They also have visits with Santa, live music, and expensive hot chocolate for sale. We had a nice time here, but I always have a hard time justifying the cost for such things when there are so many of us and it costs so much to get in. It cost us around $120 to get in, since Gus and Abe are the only kids who count as kids for admission purposes most places anymore, and I don't think we stayed more than about two hours. So. We had fun, but it won't be an every year thing for us.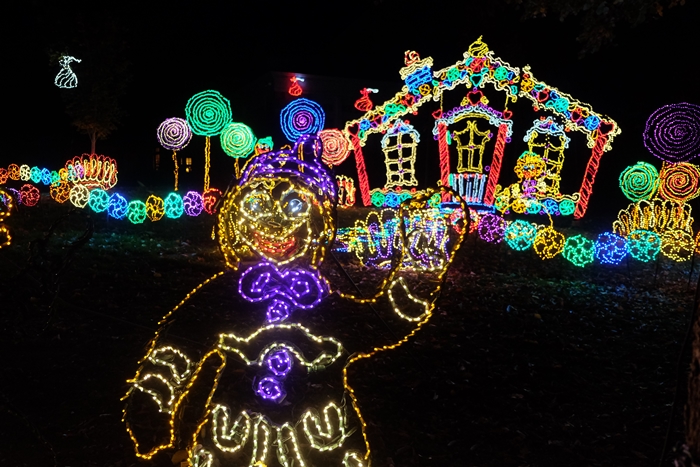 We spent our lone afternoon crossing the Tennessee River via the Walnut Street Pedestrian Bridge and exploring the north shore.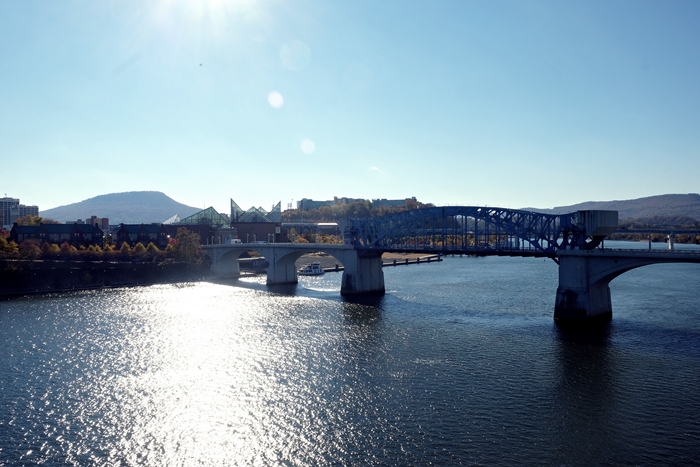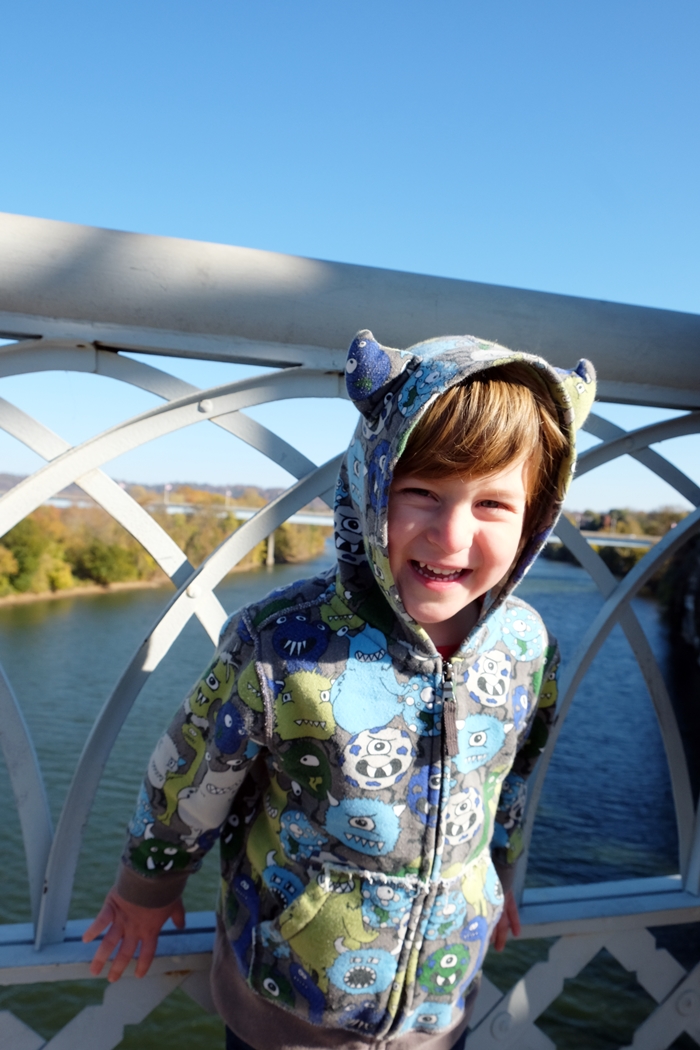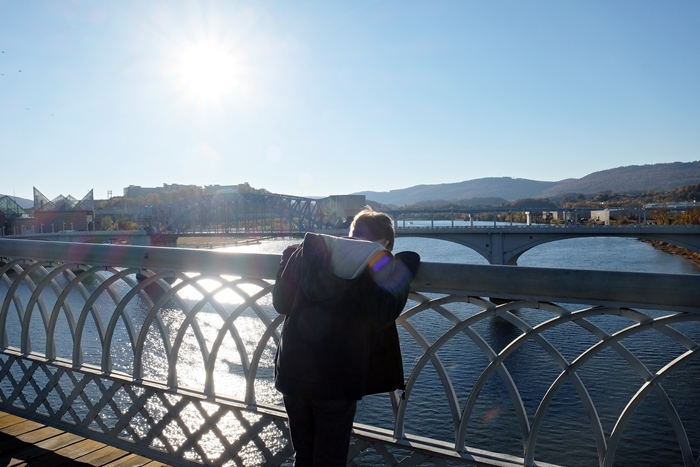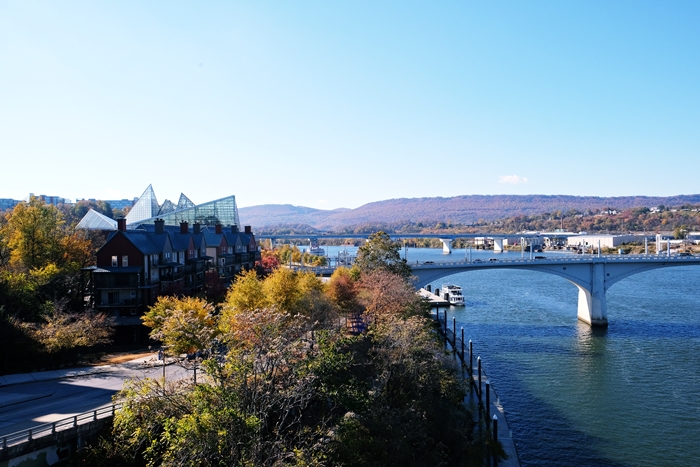 The walk across the bridge is lovely, with great views of the river and the aquarium and the mountains. And then you get to the fun little north shore area, where you find great ice cream at Clumpies: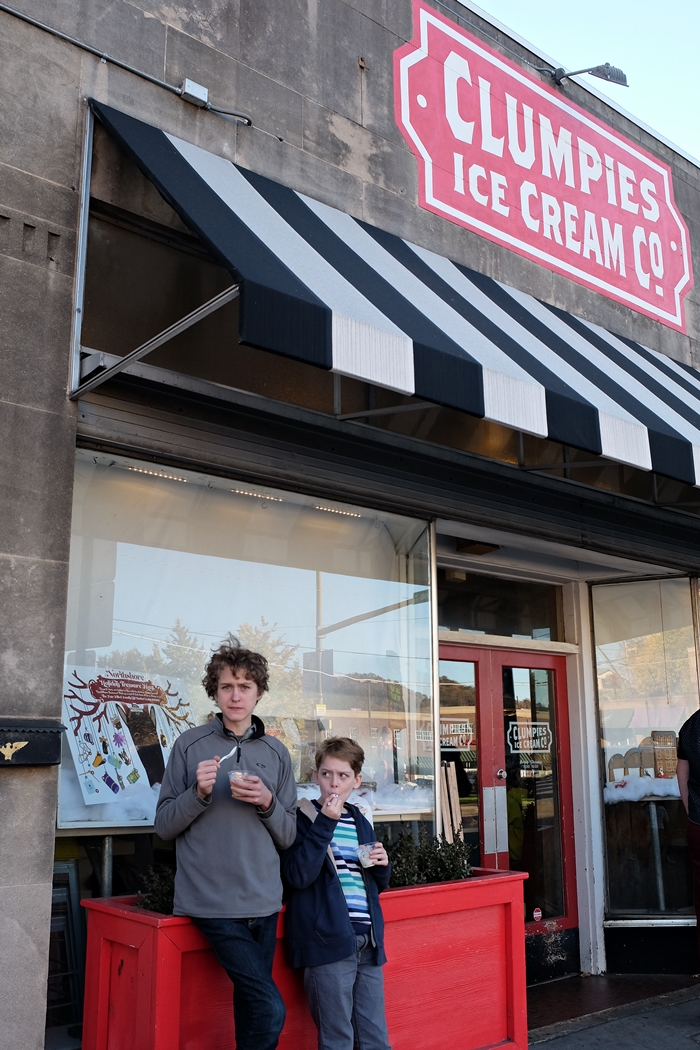 ….a brick wall covered with Where the Wild Things Are graffiti that you can make your kids pose for photos in front of: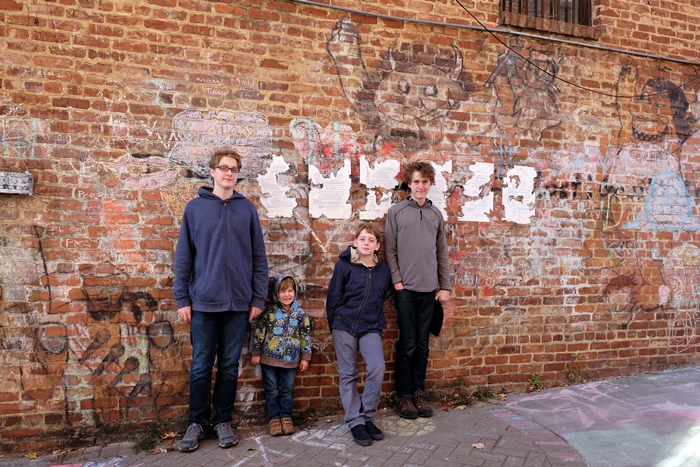 …and then there's Coolidge Park right along the river, complete with animal shaped fountains and a carousel: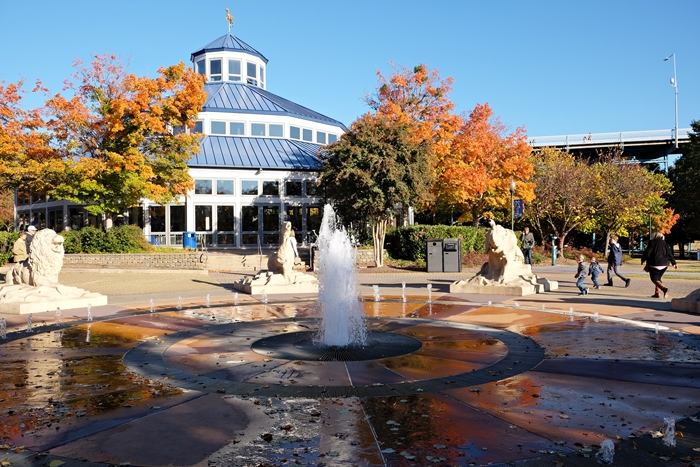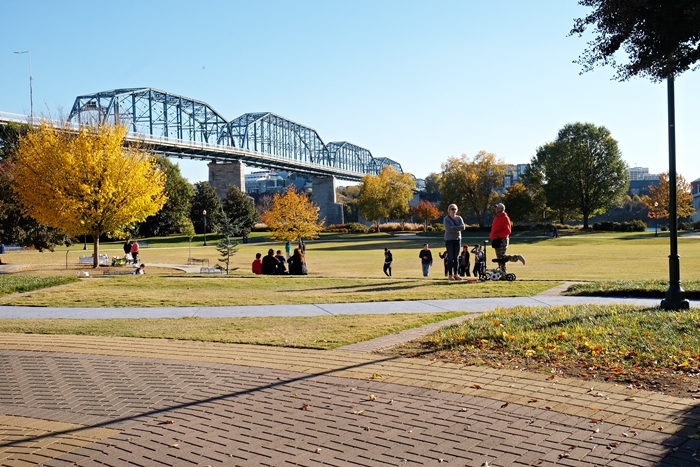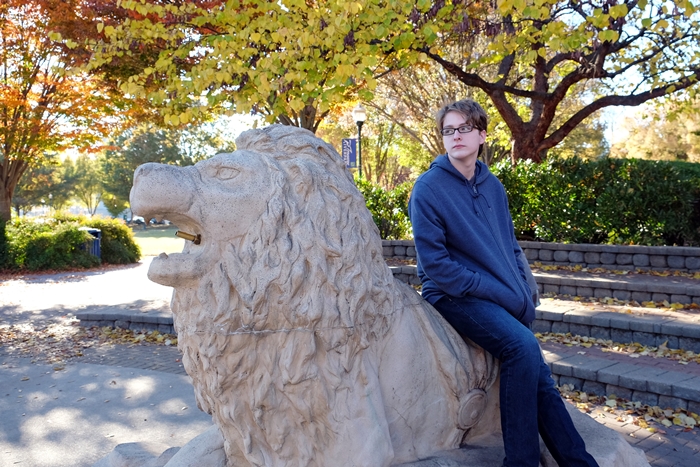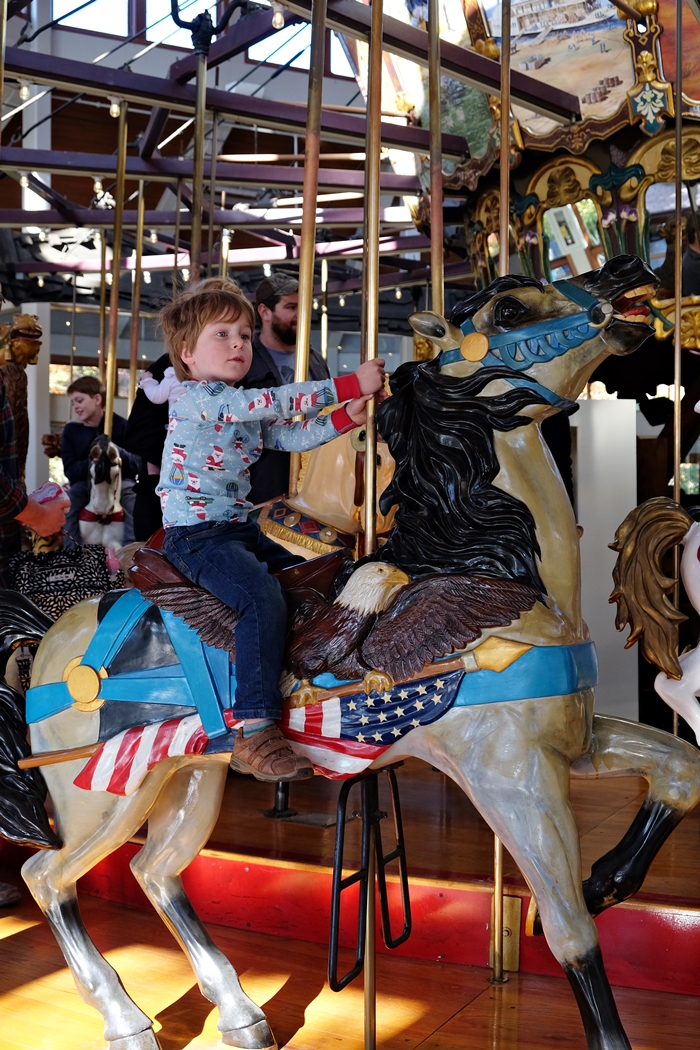 Wow–that is one seriously patriotic horse that Abe picked out.
At some point I'm hoping to go see the last few things we've never gotten to in Chattanooga as well as revisit some places we've never been with Abe and then write up comprehensive guide. Or fairly comprehensive anyway. Chattanooga is such an easy place to get to for us (and it's within easy reach for a weekend trip from a lot of the southeast), there's so much to do there, and it's a completely charming little city. Back soon, Chattanooga!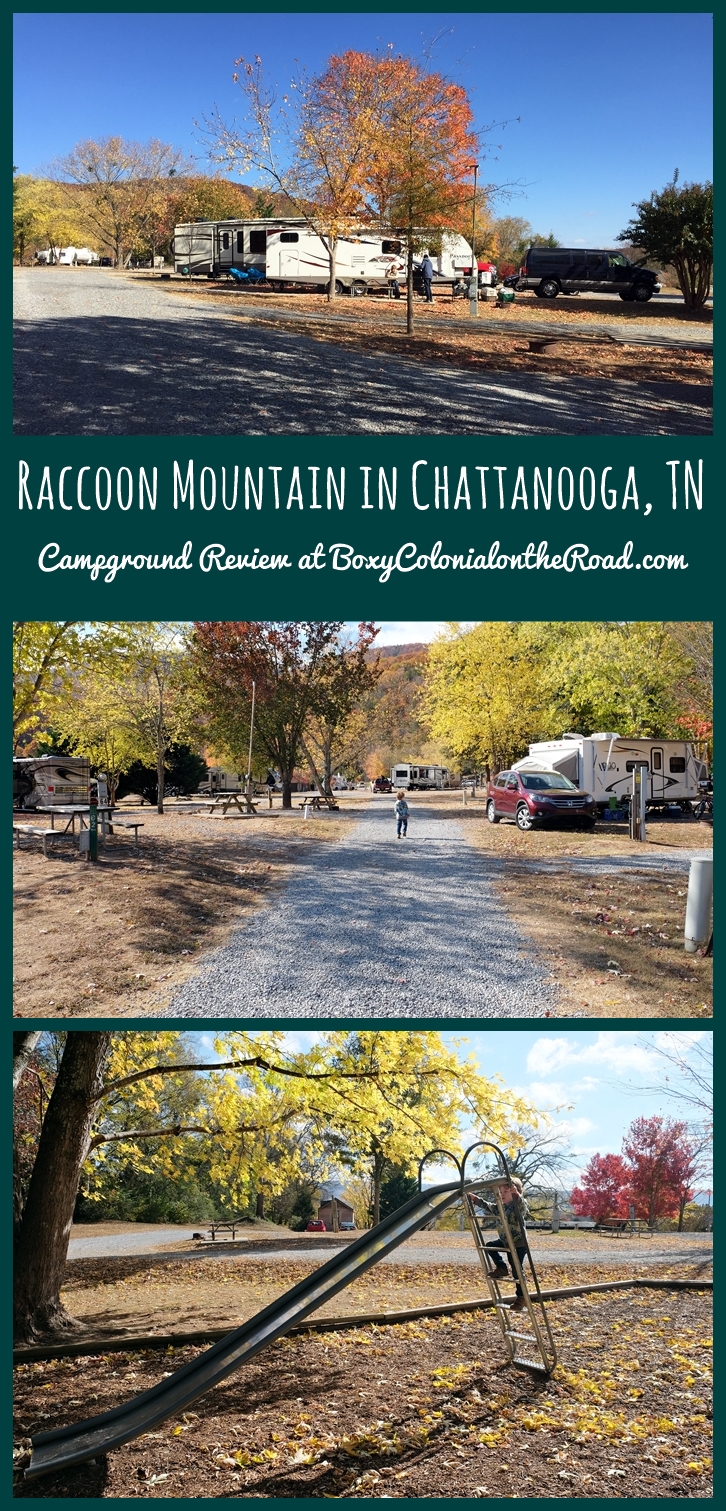 Save
Save
Save