Travel dates: June 14-16, 2016
Honestly? Battles kind of bore me. I can't keep the details straight in my mind. I get bogged down in the logistics and weighed down by all the….death and stuff. I love history, but I'm more of a fan of the how ordinary people lived parts. Or the details of the politics, actually, which might seem to be at odds with my aversion to the logistical details of warfare, but….that's just how I feel. Give me a good president's house any day. (Or a bad president's house. We went to James Buchanan's a few years ago).
But Gettysburg is different.
Maybe it's the scale of the whole thing, or its importance in the larger picture of the Civil War. But I think mostly it's the Lincoln part. I guess all I need to feel connected to military history is one of the most brilliant pieces of writing in American history.
(I was also excited about Gettysburg because Ari has big plans to open a restaurant there called The Gettysburger Addresstaurant, so I'll probably be spending a lot of time there when that happens).
We had a day and a half in Gettysburg, and it wasn't nearly enough. Another day would have been great, and two more days would not have been overkill. We didn't have time to do the full driving tour, or to see the Eisenhower National Historic Site, or to explore the sites downtown. And we wouldn't have minded hitting a couple more ranger programs, either. Another place for the "we need to go back" list!
But here's what we did do.
We were here in the middle of the week in mid June. For our whole summer trip, we'd been staying ahead of the summer crowds, so we were a little taken aback to find that they finally caught up with us in Gettysburg. We got to the visitor's center fairly early in the morning on our first day, but the main parking area was already packed.
The visitor's center is a big, lovely building with a museum, theater, and cyclorama inside, plus an enormous gift/bookshop.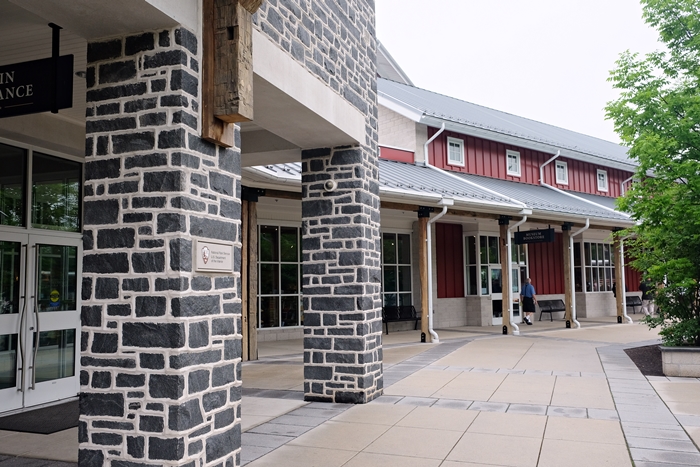 We stopped to say hi to Abe Lincoln before going inside. I never get tired of pictures of Abe with Abe: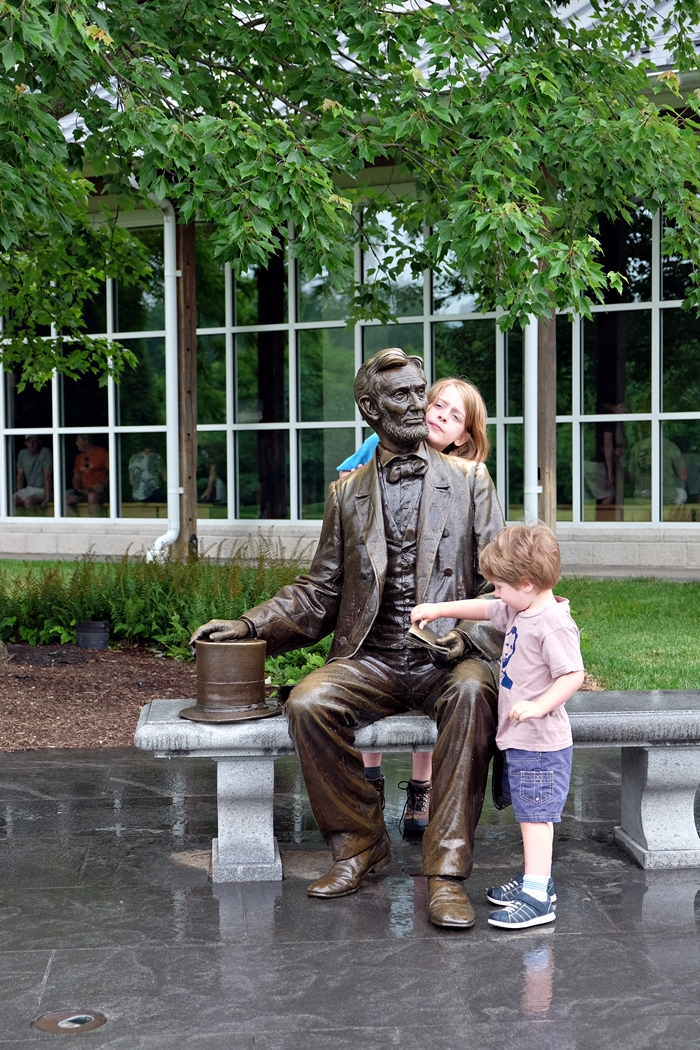 Inside, they were signing kids ages 5-13 up for the "Join the Army" ranger program that was about to start, so we put Milo and Gus's names down and headed outside. You'll note from my pictures that it was rainy and/or overcast the whole time we were at Gettysburg. We had great weather for the vast majority of our trip, though, so we really can't complain.
They got all the kids together under a tent, handed out hats, and talked to them about what it was like to be a Civil War soldier.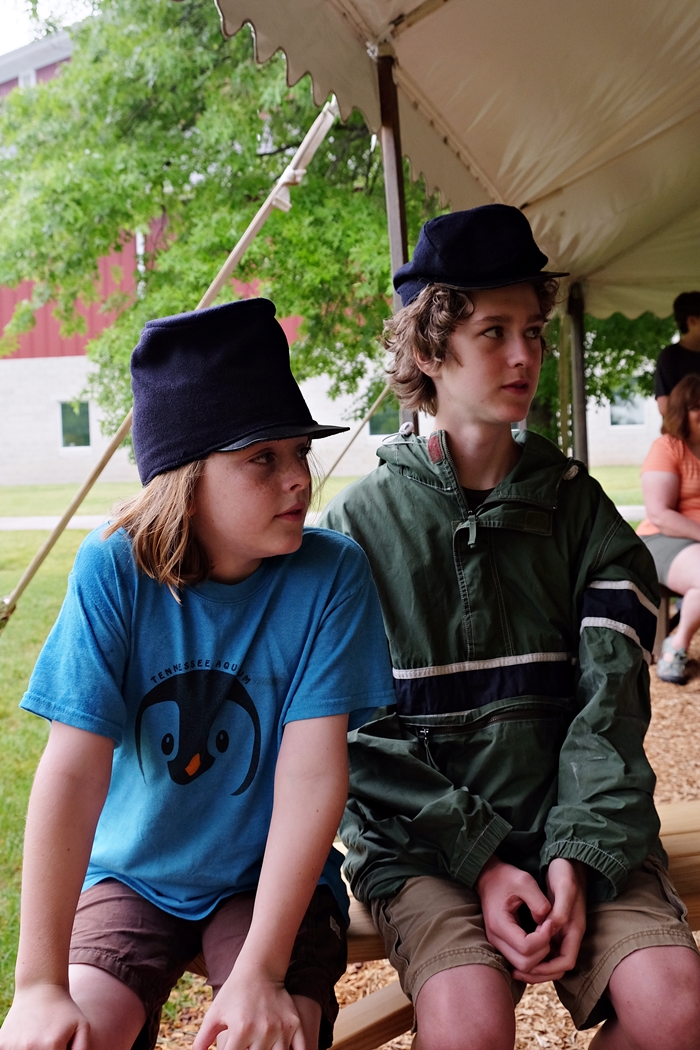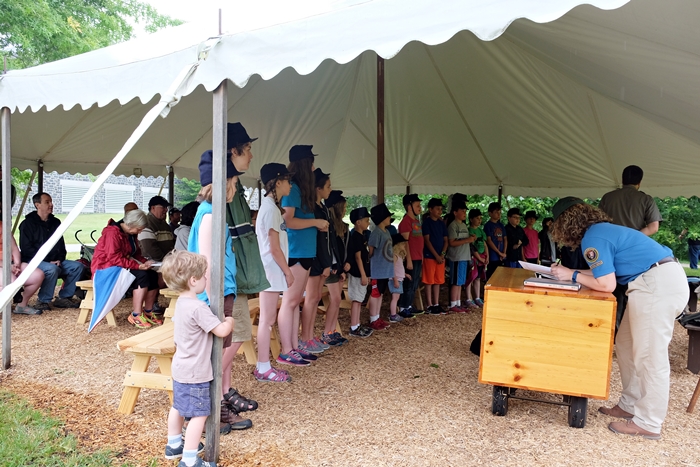 Later, we watched the film, "A New Birth of Freedom" (narrated by Morgan Freeman, which is always soothing) and then saw the cyclorama–a painting displayed in the round, 377 feet in circumference and 42 feet high: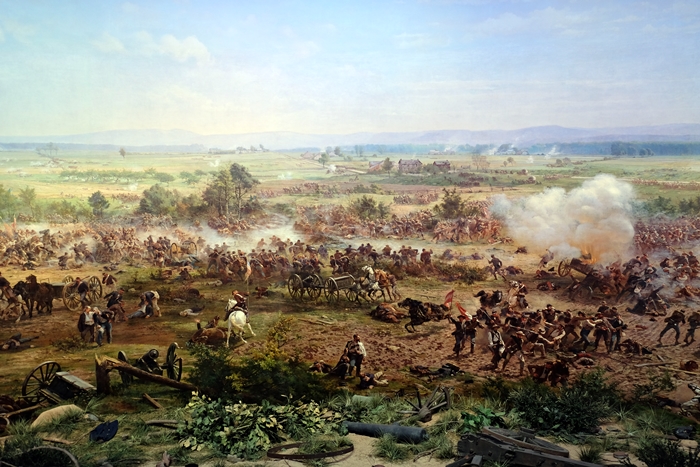 And then looked around in the museum for awhile.  The museum wasn't riveting for Abe, but he was really excited about the chance to dress up like a soldier at one of the portable carts they had set up. They gave him grey because we're from Georgia and commented that it was funny that he was named Abe. Being a southerner got a little embarrassing at Gettysburg. I felt like I should be explaining to people that we think the Confederates were wrong. #teamlincoln: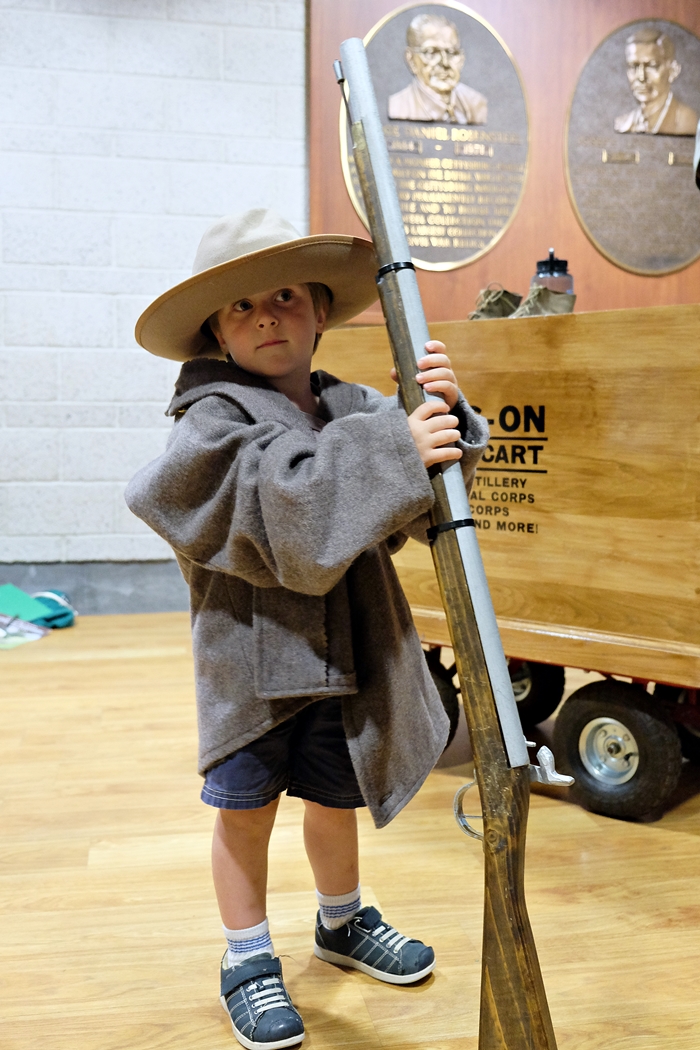 Admission to Gettysburg is free, but the visitor center is actually owned and operated by the Gettysburg Foundation rather than the NPS, and there are fees for the film, museum, and cyclorama. It's $12.50 for adults and $8.50 for kids 5-12.
The next day we took advantage of the 2:00 check out time at Gettysburg Campground to get in another half day of touring. First we parked at the visitor center again and took the short trail to the National Cemetery: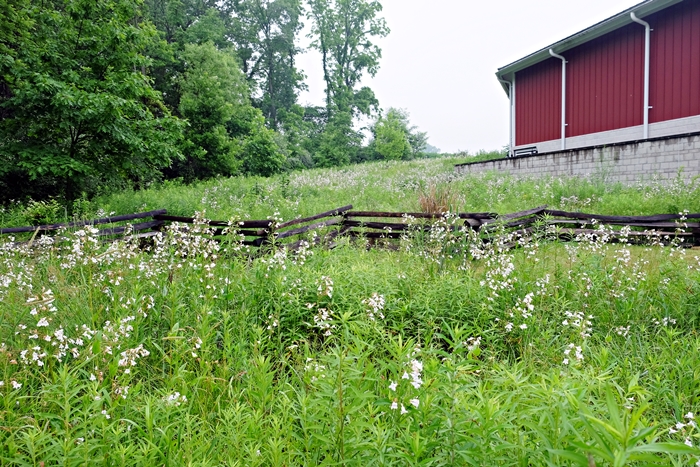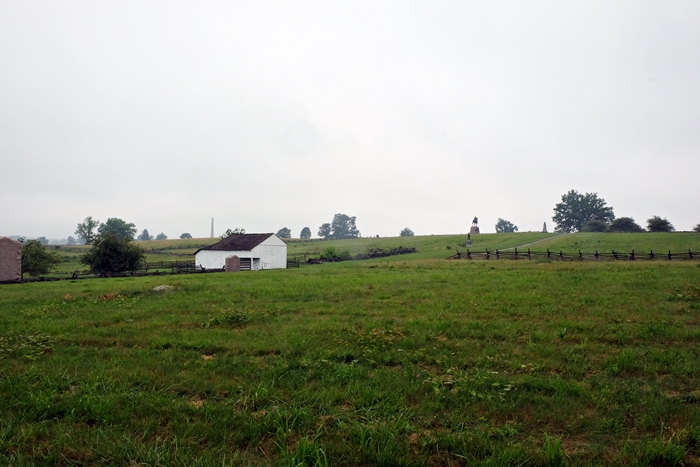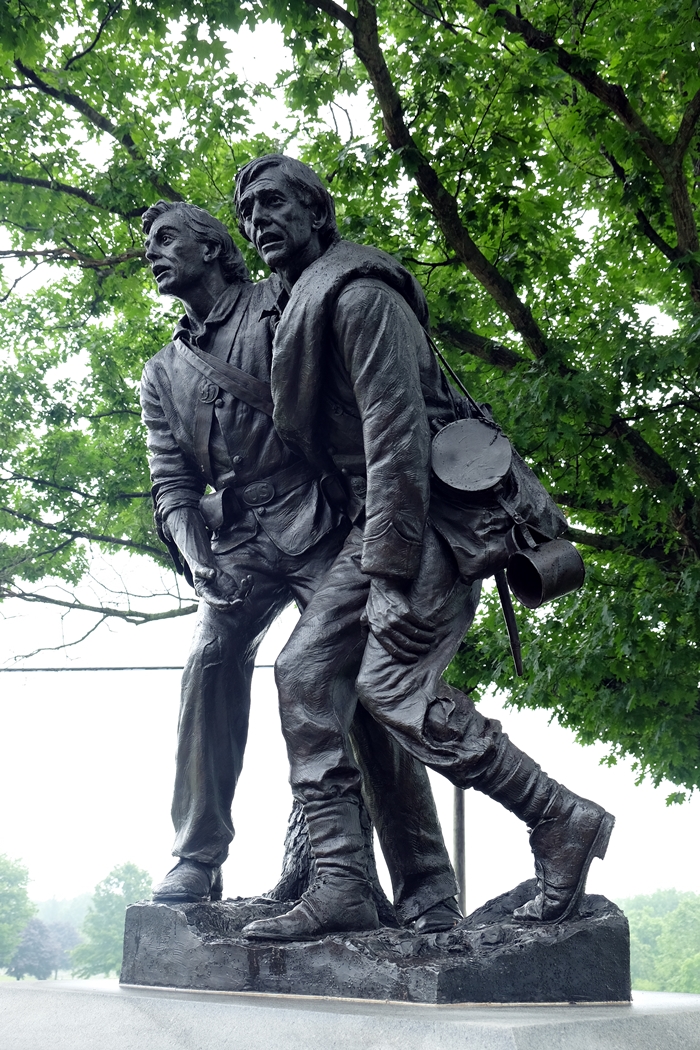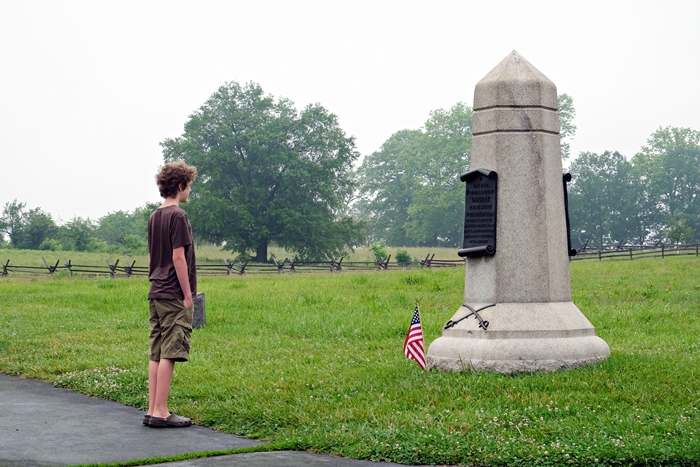 The cemetery is big and overwhelming and moving. The crowds had not followed us here, and there were only a couple of other groups around while we were there: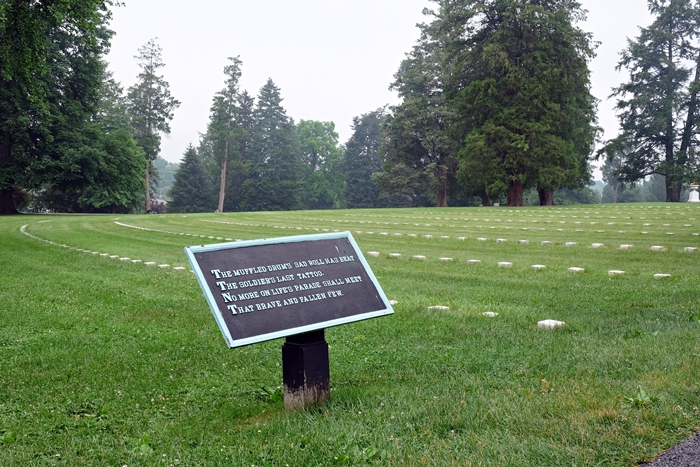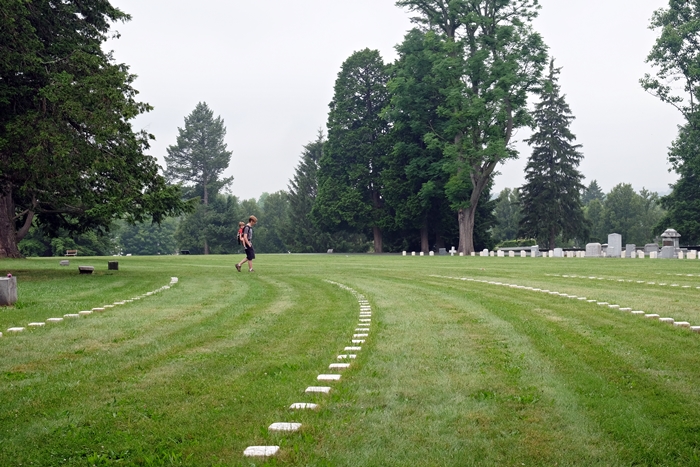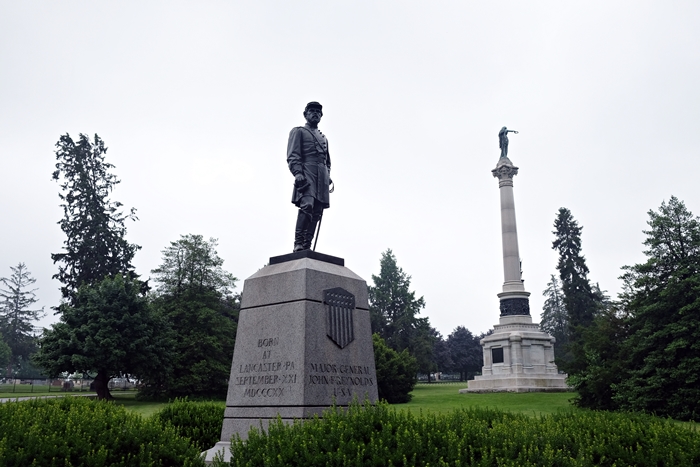 Lincoln wrote the Gettysburg Address for the cemetery's dedication. There's a monument commemorating it near the gates. Abe and Abe!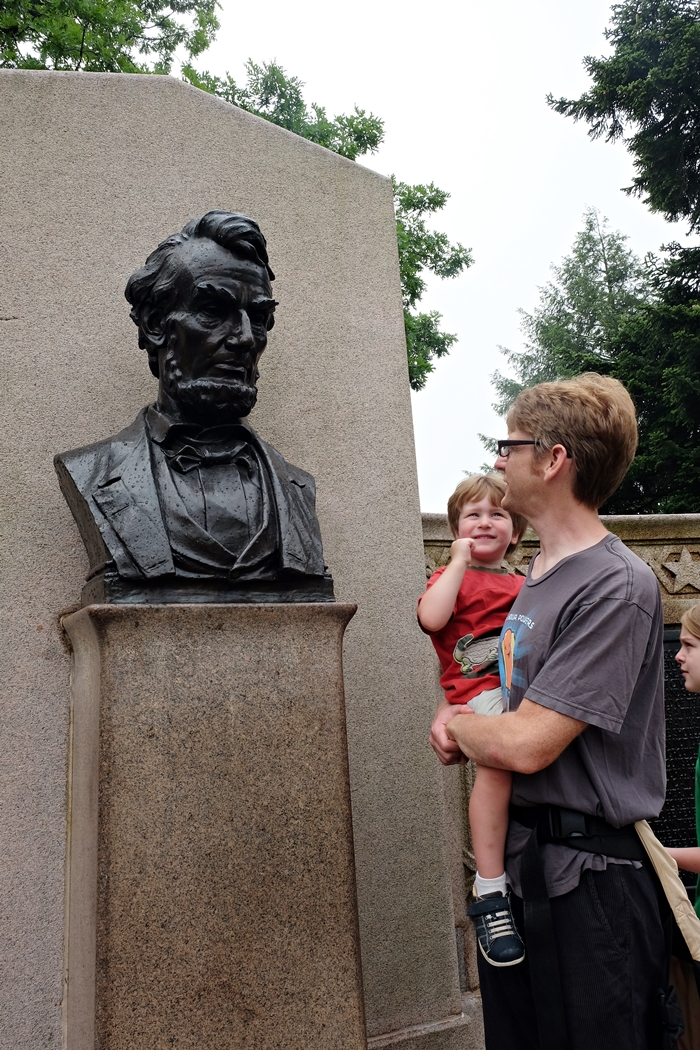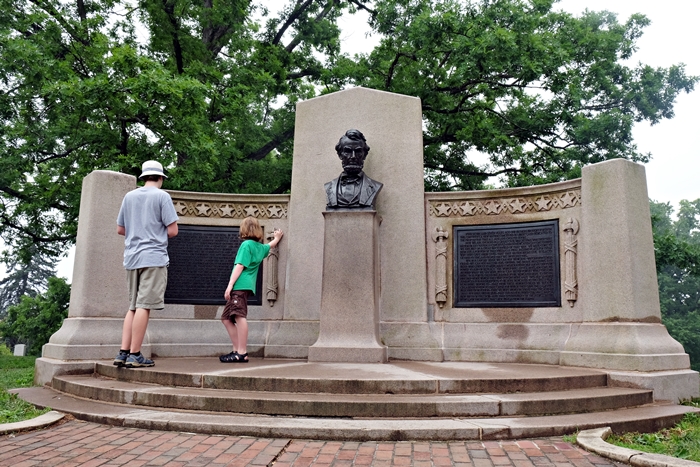 But the actual site where it was delivered is elsewhere. And they're doing restoration work there right now (or were, last summer):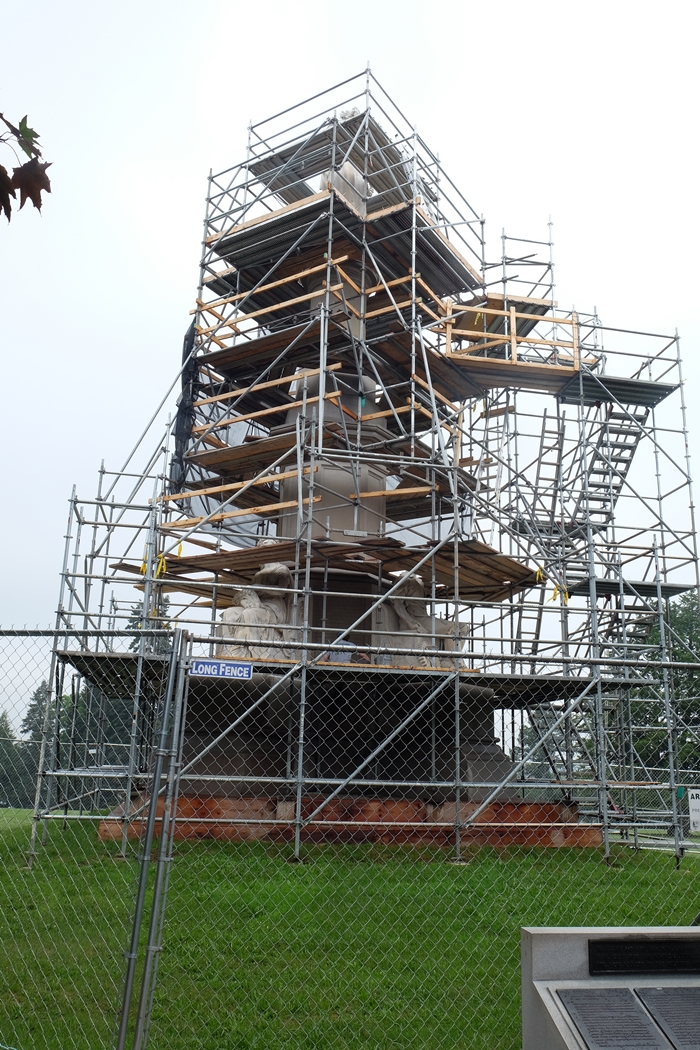 We were running low on time after visiting the cemetery, but we decided to drive part of the driving tour route before heading back to the campground to pack up. I had read about Devil's Den online somewhere and kept telling everyone that we had to go there because it was going to be the best thing we saw at Gettysburg, but no one believed me.
But I was totally right. Giant rocks!
Also there was a battle here, which was crazy to think about as we climbed all over the big rocks. Also, I was terrified Abe was going to over the edge of one, but he didn't. This isn't a big area, but we probably could have stayed here exploring a lot longer than we did. Alas, it was time to head out for our next stop, Monticello. Which I'll talk about in my next post. For now I leave you with many pictures of giant rocks: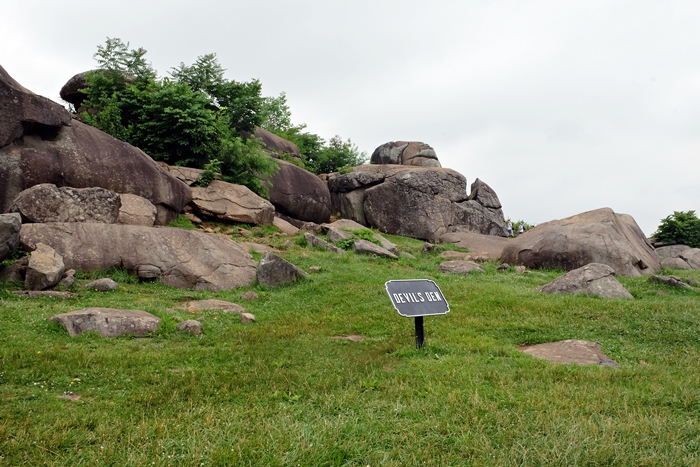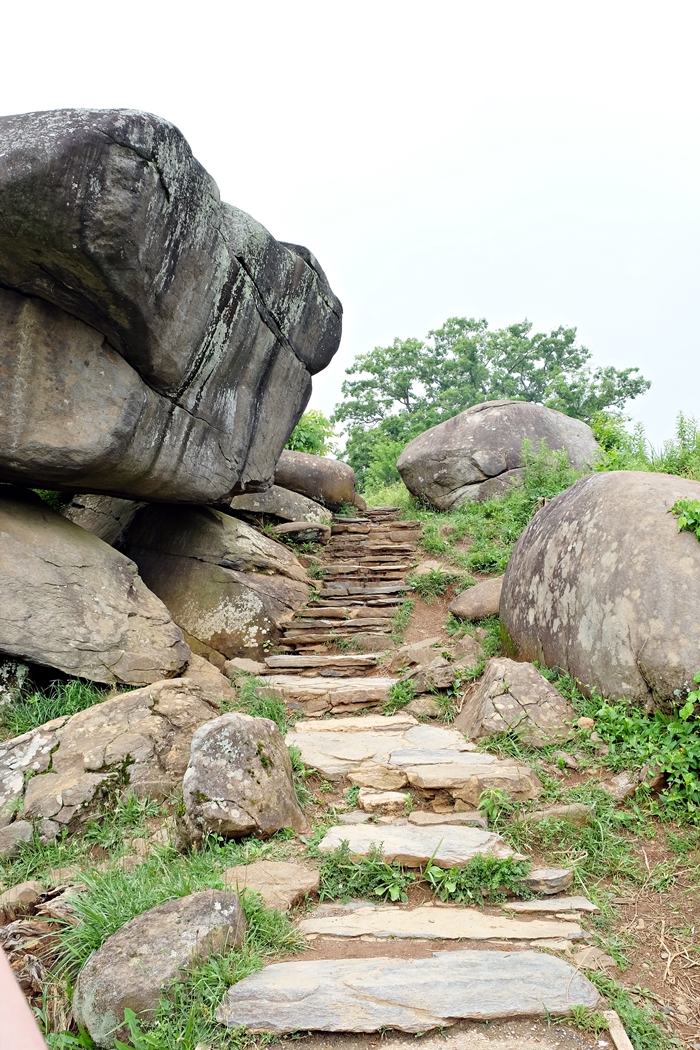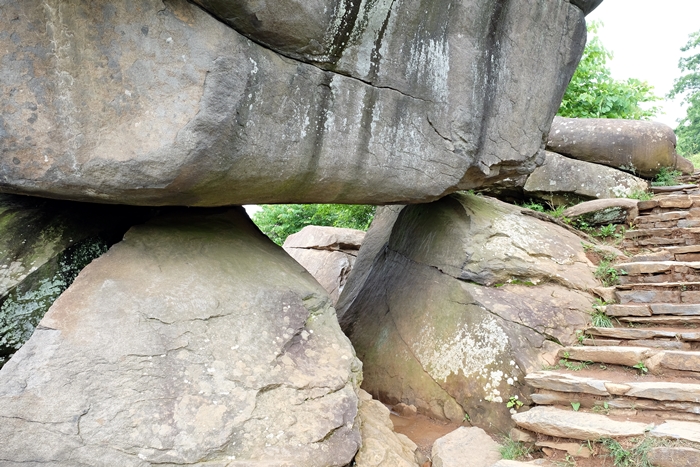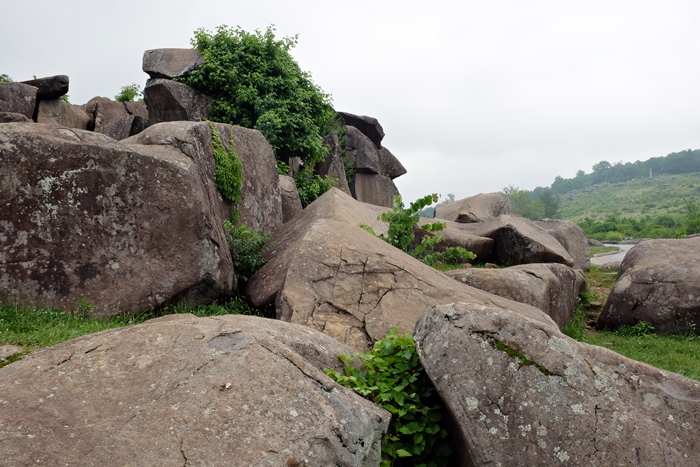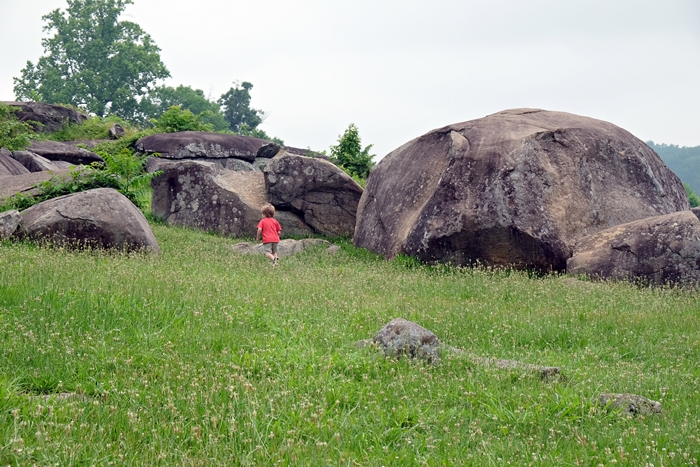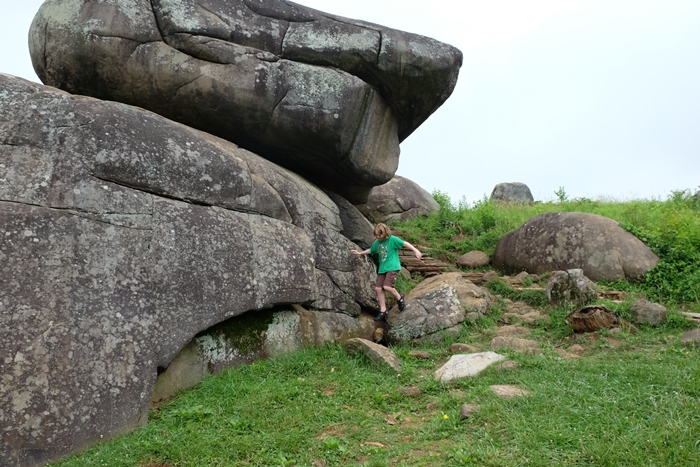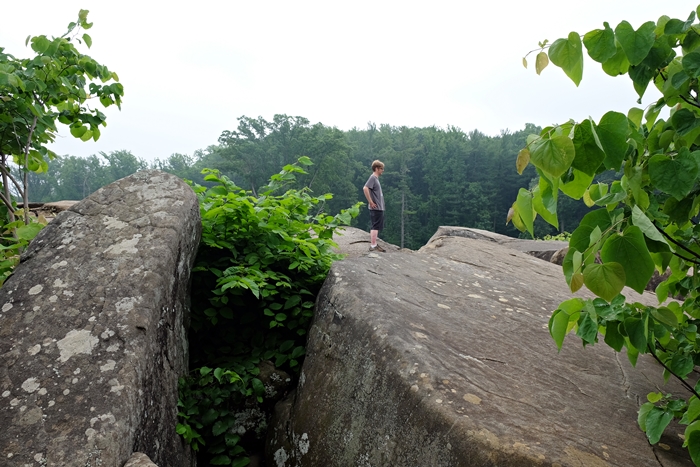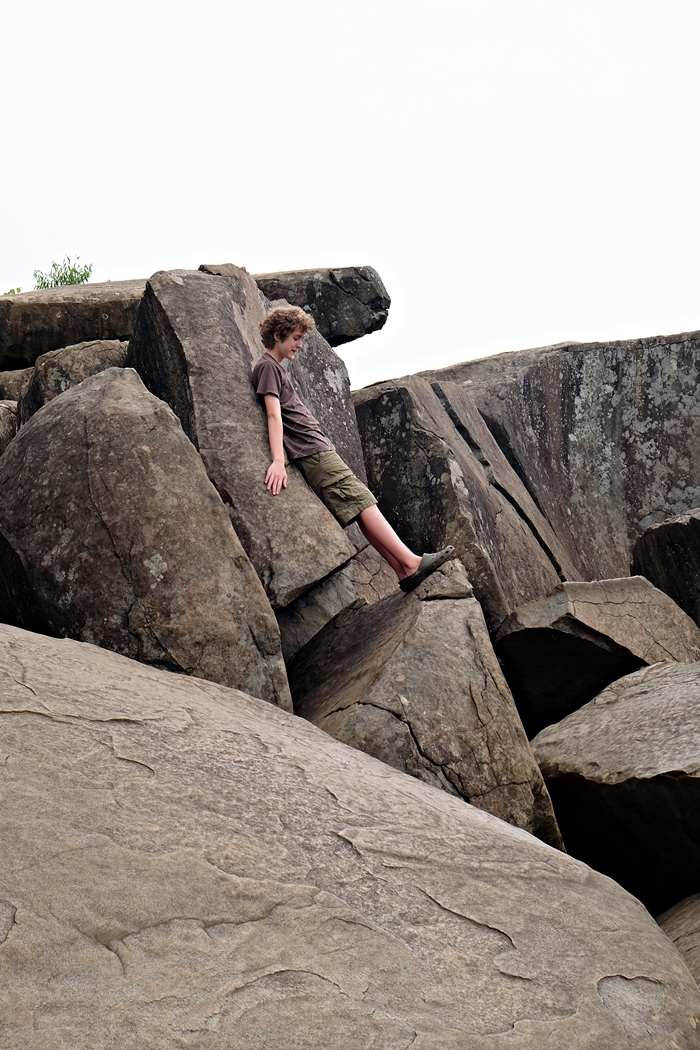 Save
Save