I think of 2015 as the year we really got back into traveling regularly after taking some time off when Abe was tiny. We didn't really take time off entirely, since we did a Disney trip with him when he was four months old and then a big DC road trip the summer after he turned one. But historically we've done 2-3 big trips a year plus occasional weekend trips.
In 2015, I started off the year super antsy, and it only got worse…so bad that we had to go and buy a travel trailer. One of the kids' Christmas presents was the promise of a weekend trip to Huntsville, AL (which we didn't end up taking until February, for various reasons. And then there were assorted shorter/weekend trips, plus longer trips to Santa Cruz, CA, the Smoky Mountains, and Savannah.
Santa Cruz: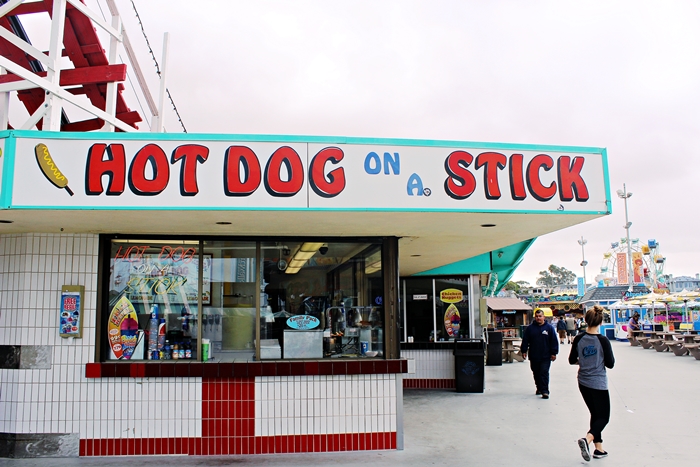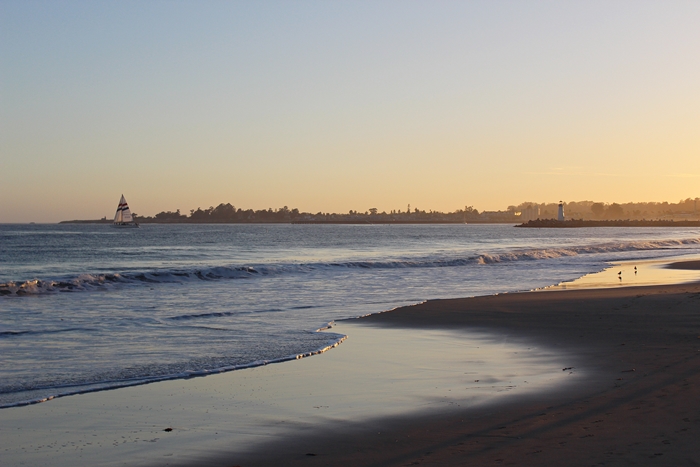 But we're going to blow 2015 out of the water in 2016. Is the plan.
We're hoping to do 1-2 weekend trips each month March through November (and we have a non-camping trip booked for a long weekend in February, too). And then the first long trip we have planned is over spring break, when we'll be going to Mammoth Cave National Park, St. Louis, and (on the way home) Nashville. We're a little nervous about this one; it's a LOT of driving for a nine day trip. We'll need to download many podcasts. And Abe doesn't even LIKE podcasts. But he likes Blues Clues, which he can watch on his new Kindle Fire.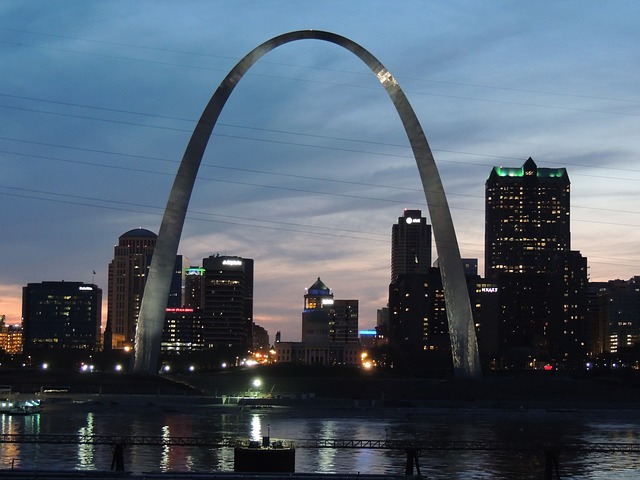 And then there's our big summer trip! We started planning this trip way back before we'd even decided whether to get the trailer or not. We're planning an EVEN BIGGER trip for summer of 2017, so the idea is that this is sort of a practice trip for that. We'll be gone 3 1/2 weeks; Dave will be working on his master's degree online still this summer (he started last summer), so we're really pushing it with this….we won't get back until a week after his summer session starts. He might be spending a lot of time driving around in search of good internet for that last week of the trip, but there should still be some time for exploring, too.
The summer trip will take us up through Shenandoah National Park then to Philadelphia and the RV Family Travel Atlas spring rally (we booked the campsite for that even before we bought the trailer, when we realized the dates happened to line up. New Jersey's spring=our summer). Then we'll drive through Connecticut and stop over in Mystic for a couple of nights before heading to Cape Cod for five nights (Dave's parents will meet up with us there and stay in a hotel near the campground). After that it's up through Boston and over through upstate New York (mostly to avoid driving through the city–we'll be doing that on the way up, but it will be on a Sunday, at least) and down to Gettysburg. Finally back down through the mountains with a stop in Charlottesville to see Monticello before heading home.
We're pretty well traveled up and down the east coast, but this trip will take us to a lot of places we've never made it to before, like Monticello and Gettsyburg and the all the Concord and Lexington stuff near Boston that we missed out on despite living right in the area for nearly five years. We used to spend time every summer on the Cape, on the other hand, but we haven't been since I was pregnant with Abe, so we're excited to introduce him to our old stomping grounds.
We might do another late summer trip after Dave finishes up the summer session, too, but that's still up in the air.
And then we're hoping to spend the week between Christmas and New Year's somewhere on the Georgia (or maybe South Carolina or North Florida) coast. This past year we spent that week painting our den, but camping on the coast sounds like a lot more fun.
Some of the weekend trips are already planned and some are not, but one thing on the agenda is definitely wearing out our Georgia State Parks pass and checking out several that we haven't been to yet.
Next time I'll get back to the endless recap of our Savannah trip!